Enagic is one of those companies that follow the MLM (multilevel marketing) structure. It allows you to make money by selling products at retail prices, but the primary source of profit comes from recruiting new independent distributors like you.
Most people are familiar with the most common and well-known ones, such as Amway, Herbalife, and ByDzyne. Nevertheless, Enagic has grown in popularity over the last five years due to online reviews and testimonials.
The plan and compensation from the company also look promising for some individuals trying to make money. However, MLM commissions and compensations tend to be confusing to capture people's attention and make them convert to this direct sales business.
To determine whether Enagic is worth your time or not, it is necessary to analyze when it was founded, the current plan, and how you can join. Also, if the products you will work with are easy to sell.
For this, we have compiled all the details and information. By the end of the article, you should be able to decide what to do based on this unbiased review (which means we are not affiliated nor ambassadors of the company).
However, we are very familiar with it and have our own experience, hence our Enagic MLM review post written below.
Let's Dive into Multilevel Marketing (MLM)
It is important to clarify that the MLM industry or direct sales companies are not frauds. However, it's not a sin to believe they are since it makes sense.
Before we jump to Enagic and let you know about the company, we need to make sure that you understand multilevel marketing.
This business model is based on a very similar structure to a pyramid scheme, in which you must create a downline as well as layers of recruits for the company you work.
This system allows companies to focus on earning profit through what they call "independent distributions." These people sell the products and recruit new distributors to increase their commissions.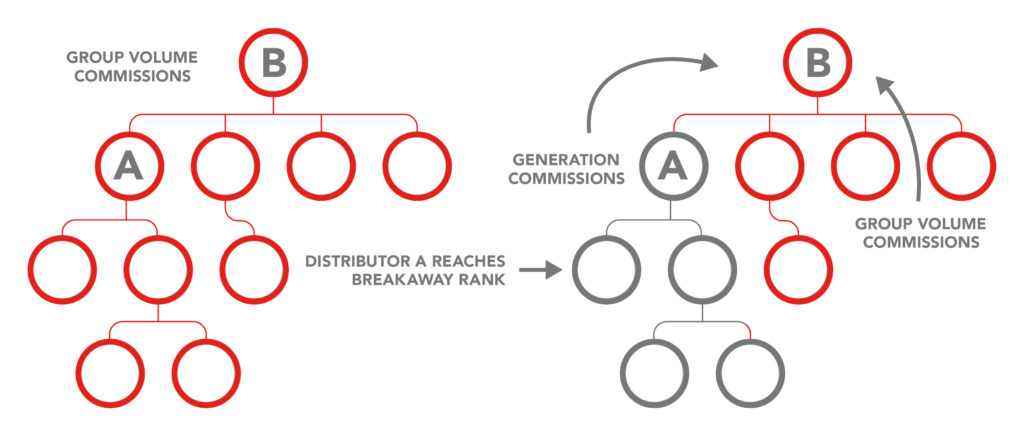 We are certain you have noticed this: It is very similar in appearance to what many people call an illegal pyramid scheme.
The main difference between the pyramid scam and the real thing is that MLM companies offer actual products and services. On the other hand, Illegal pyramid schemes focus only on recruiting others using offers that aren't real.
Multilevel marketing can be very problematic. Not all companies that are based on this structure will be good investments for your time and money.
You should review each one separately. You may find better opportunities than the usual or regular compensations and commissions plans.
Although the business model concept is the same for all of them, everything is adjusted to the company's best interests. Thus, Enagic isn't the same as other MLM companies you have read about or maybe taken part in.
What is Enagic? Behind Its Founding & Mission
Let's get to the important part: Enagic.
Reminding you that this company is part of the MLM system is redundant. However, we must get into the details about what it is, its offerings, and who started it.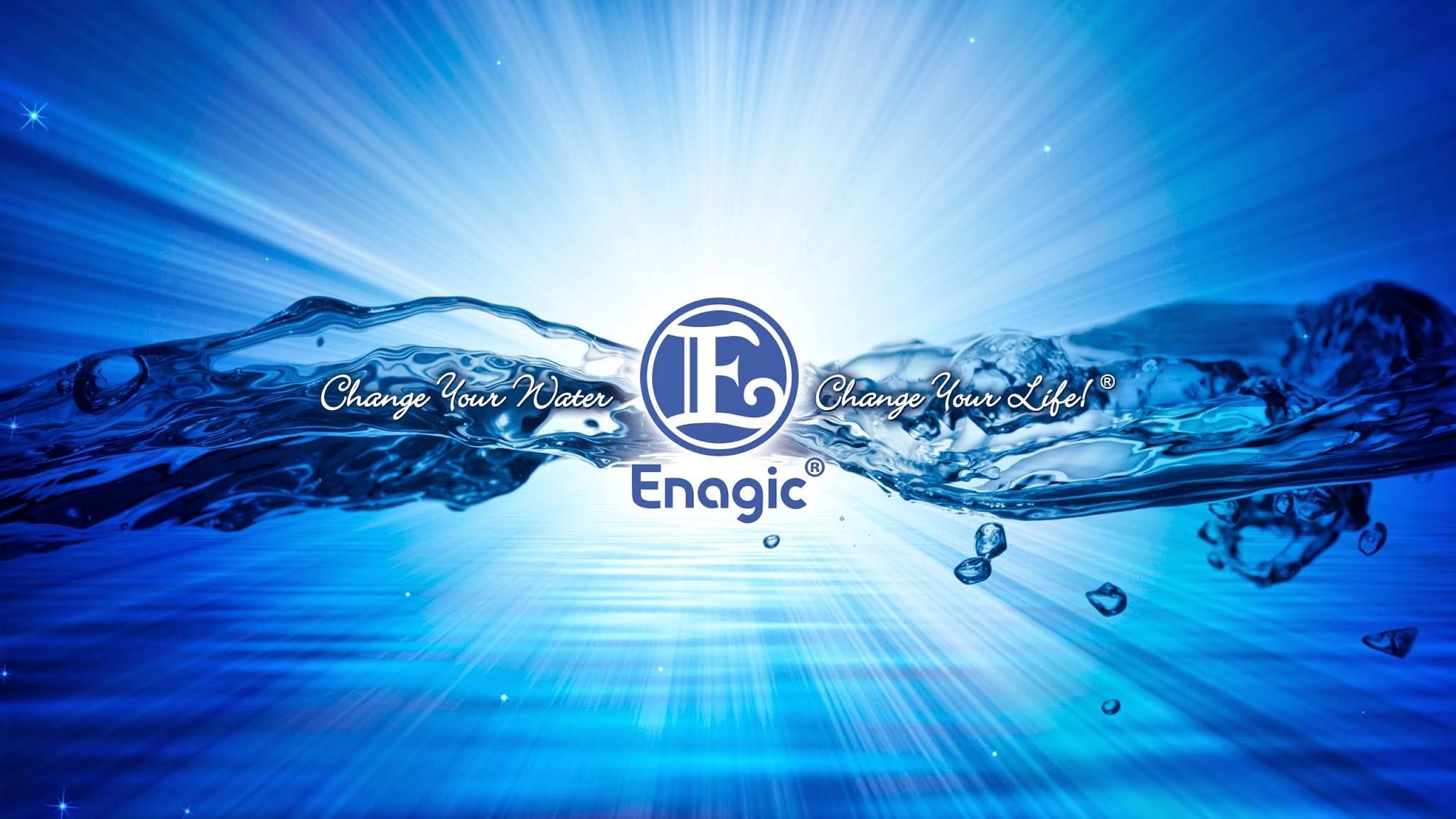 Enagic, also known as Enagic International, is a Japan-based MLM Water Filter Company. Its main purpose is to make water healthier and to provide all the tools and products necessary to achieve that goal.
The company has been a pioneer in the use of alkaline water ionizers. It is primarily focused on the production of hydrogen-rich drinking waters and their distribution.
The company was established in Okinawa in Japan, in 1974. Its success and history have been a long journey. You can find information about each year till 2021 on the company's website and how it has changed. For specific times, however, only a few words are given.
Now, since the company was originated in Japan, you must be wondering how the USA is related to it.
In this case and article, we are referring to the fact that the Enagic USA was established in 2003. Since then, they have been an international company and have continued to target the Japanese market and the American one.
Hironari Oshiro, the founder of the project, is currently the president and CEO at Enagic USA and other major offices around the world.
Under his guidance, Enagic has experienced astronomical growth in recent years. The American market has also boomed over the past three years as more people consume the company's water and its products.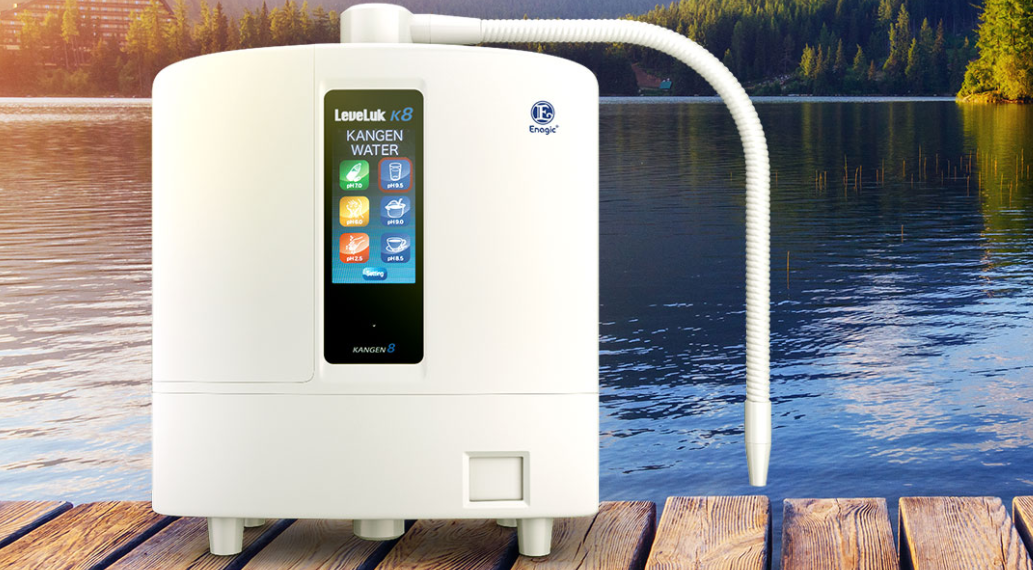 As mentioned, the company also offers water filtration and alkaline-ionizers. They offer safer water because they use the products to transform tap water into electrolyzed and reduce results.
According to the company, their main production plans are in Japan, and they are ISO-certified in all quality control processes.
Each machine and product is also hand-assembled in the workshop by skilled artisans. After being assembled, the machines are tested and certified by highly-trained QC technicians.
Getting Started with Enagic
We would normally go through the section explaining how this company operates. Still, we don't think it is necessary as multilevel marketing has already been briefly explained, and the essentials have been covered.
It is important to note, again, that Enagic operates on this model. This means it relies on distributors, retail sales, commissions, and recruitments.
However, to have access to all the benefits that MLM companies claim to have, you must first join.
Enagic, for starters, is one of few MLM companies that does not require distributors to meet certain conditions.
According to their website, it is free to become an Enagic distributor.
Sign-up fees and monthly qualifications are not required. Stocking inventory is optional for a few options and exceptions, and there are no annual renewals or time limits.
However, the costs start with the fact that to become a distributor; you will need to buy the company's products for around $4,000.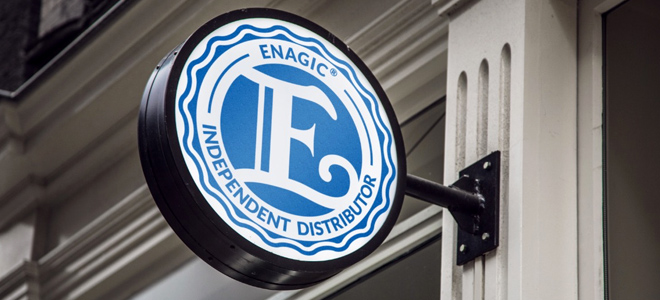 The initial fee ends up being the money you need to pay to acquire a product or package from the company. However, you do not have to keep inventory.
The company's products can be expensive. This is because the water treatment and tools used to make them are designed with specific materials and tools, which make them more expensive than usual. You'll notice this when you look at their prices.
Enagic does not require distributor fees or rates, but it is mainly because of the product price and how to get started with the initial thousands of dollars.
The only benefit we can take from this is that independent distributors don0t have to worry about meeting the terms that tend to limit people: Initial fees, renewal, or similar ones.
But isn't it the same to deal with the packages' cost? Kind of.
What You Will Sell: Enagic Products
It doesn't need to be said that you will have product sales responsibilities if you join the company. This observation is only natural. If you join as a distributor, you work as one.

When you're considering a business opportunity, it is important to go over specific factors that will help you determine whether they are good options or not:
They can be either too costly or affordable.

Are you able to sell them to your target audience?

Do they really serve a purpose, or are they something that people may need?

How do you manage the selling and recruitment processes?
This information, along with the following details about the products you will work with, will help you decide if this MLM company is right for you.
Enagic currently offers eight models of water filtration. Their prices and features vary.
One model cannot produce more than one type of alkaline Kangen Water, while the other models can produce up to five.
These are the products that the company offers:
Leveluk R: $1,980.

Leveluk Junior II: $2,380.

The Anespa DX is $2,890

Leveluk SD501: $3,980.

Leveluk SD501 Platinum 5-language: $4,280.

The K8: $4.980

Leveluk SD501U: $4,980.

Leveluk Super 501: $5,980.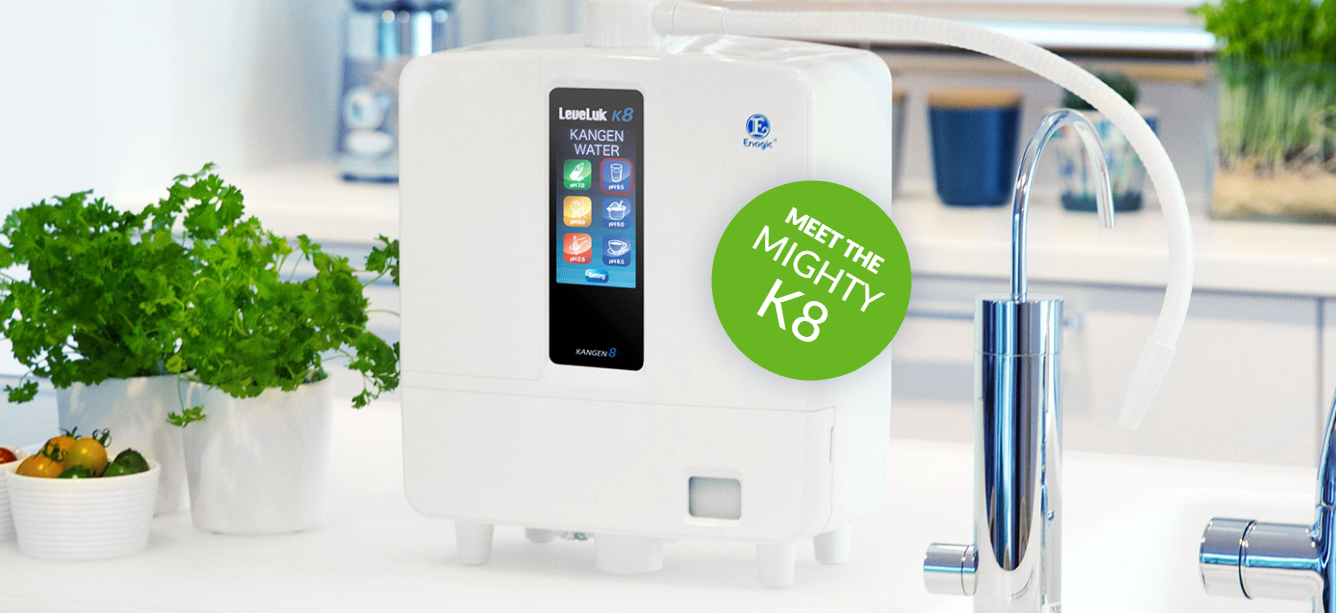 Since they are machines that can be used to produce Enagic Kangen Water, the previous products correspond to the relevant section or category of the company.
Enagic offers an alternative, "Ukon," that focuses more on the use of complementary solutions to help your body clear your skin, increase brain power, reduce pain, and help with anti-inflammatory processes.
These products typically cost between $25 and $2,000 and can include tea, sigma, soap, and combos with other products and bulk options.
Enagic's Compensation Program
To make money in MLM, distributors must sell the products and recruit people to help build downlines. We previously mentioned that you would be paid commissions based upon what they sell and whom they refer.
The MLM industry's compensation plan is often flexible and may include bonuses or a third source of income.
Enagic offers seven types of commissions and compensations depending on your plan: direct sales commission, override, educational allowance, monthly incentive, quarterly incentive, title incentive, and global leadership incentive.
As with every other business using this model, Rankings can also be used to increase the percentage of commissions or benefits that the company offers its distributors.
You can make about $285 per machine, depending on which products you sell. Every water ionizer and machine has a different compensation.
The SD501 allows you to earn the same amount for each sale. This can go up if you sell more or offer clients more expensive options.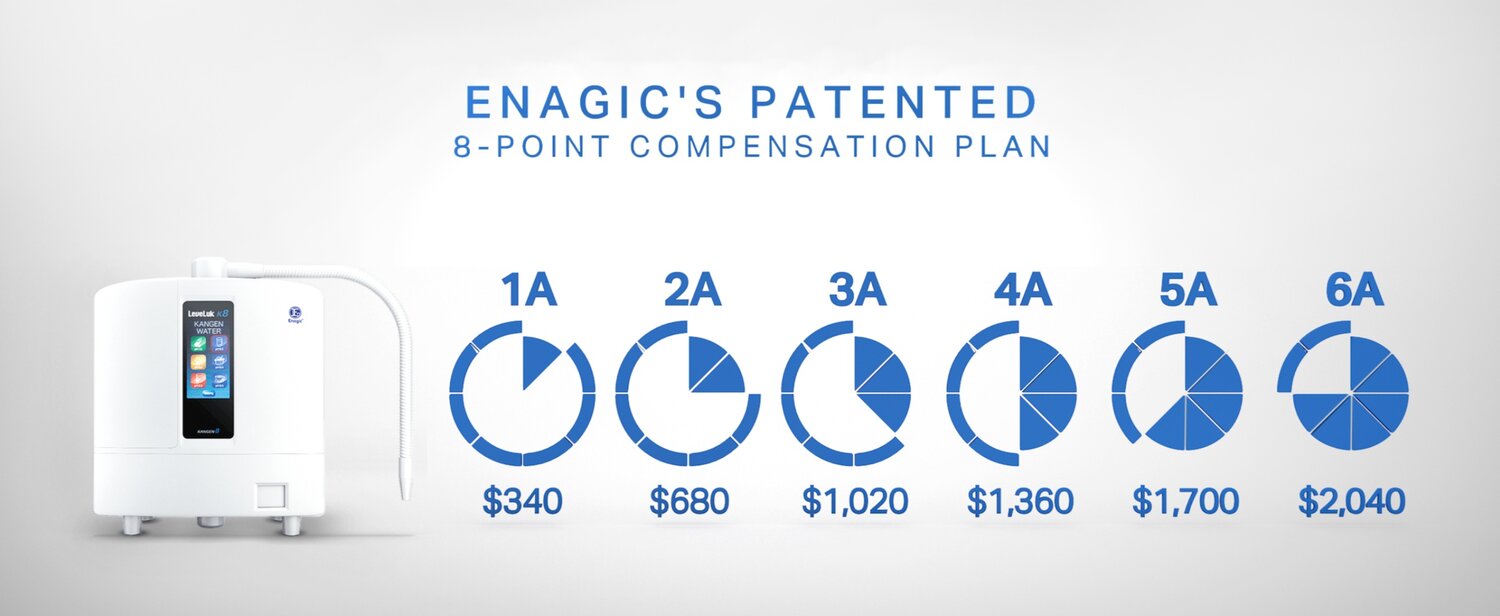 The Enagic compensation program is not difficult to comprehend in comparison to other companies. You make more money the higher you rank and the more machines and products that you sell.
According to the company details, you can earn up to $590. The points system is set up so that you can reach the $2,040 payment when you meet certain conditions, such as achieving commission points or having an equivalent value.
From here, the ranking and options continue. Bonuses based on how much you sell remain available.
You earn a commission on the products and referrals you make to recruits for the downline option. This compensation is determined again based on your rank.
Pros and Cons: Why We Don't Like Enagic
There is no perfect business model. Even if the benefits of going after them blind us, there are always disadvantages.
Enagic is no different. We are certain you have seen some of the benefits and many of the negatives that come with this company and this business opportunity.
We don't think MLM companies are bad in general. However, they are not the best.
Enagic has its pros and cons. To decide if it is worth your money, take a closer look at the details and create bullet points.
You can save time by looking at the details that interest you most.
Why You Should Invest:
There is no need to pay renewal fees, membership dues, or initial fees.

Enagic, a business that has been certified and accredited, has many achievements. This makes it reliable and legal, despite the business model it worked with.

It's not new. This means that the company continues to grow and has performed well.

You can work remotely and not have to deal with inventory or other issues.

Indeed, you achieve independence since there's no one telling you what to do or how to do it as long as you sell and recruit.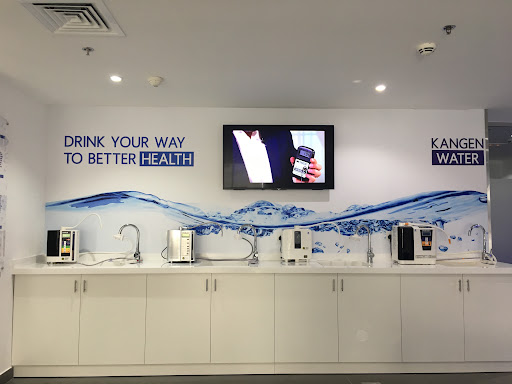 Why Shouldn't Invest:
It's not necessary to repeat it, but we must: the prices. Products made from Enagic are costly, even simple soaps and water machines.

The company's records and trajectory are not confirmed. This makes it difficult to judge the quality of the company's products and water.

MLM is not the best way to make money. Enagic offers high compensation per sale, but you will not be making any profits unless your sales are continuous and you bring in new people.

You won't get a steady stream of customers because products are costly.

People will tire of hearing about the health benefits of water from your products. If you don't have any tangible evidence of their effectiveness, they won't buy.

If you don't add recruits regularly, it is difficult to climb the ranks.

If you don't climb, you don't earn enough money nor apply for bonuses.

You have to annoy family, friends, loved ones, and strangers.

Few people make more than $3,000 per year.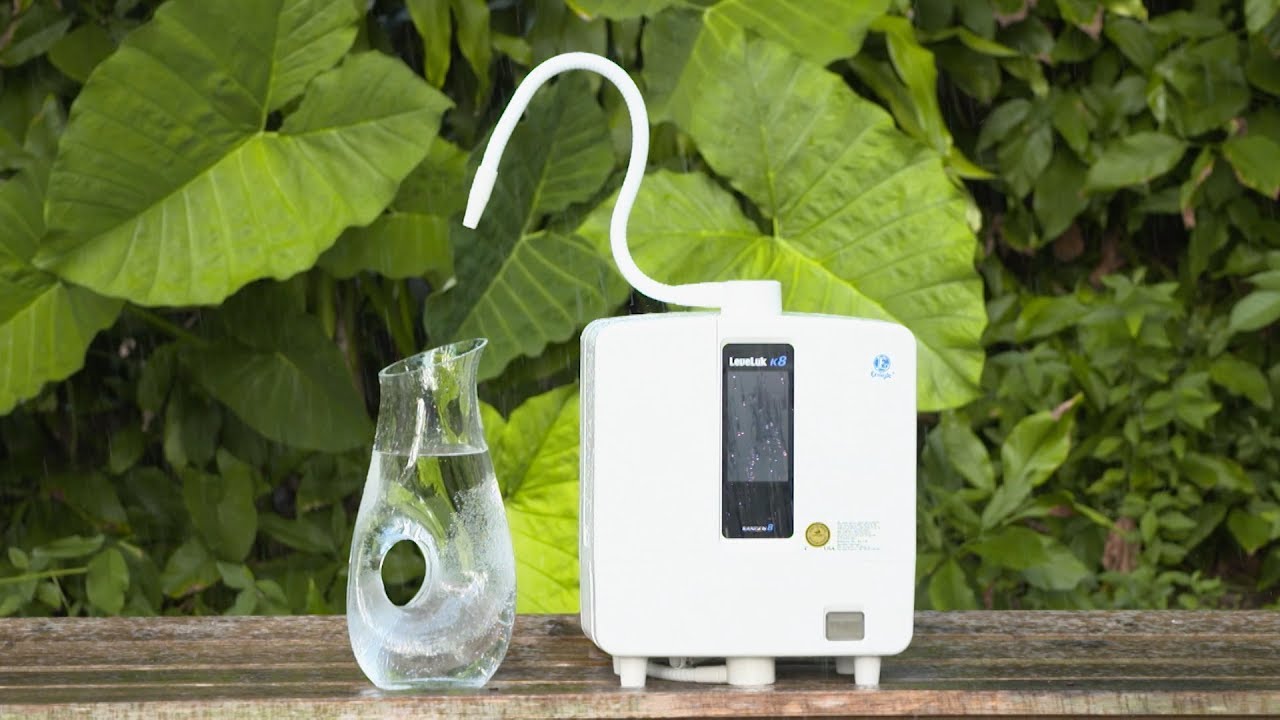 Enagic, despite its cons, is a decent MLM. However, as you can read, the company isn't that optimal in prices and overview.
This is why you must be certain that your business idea is a good one and avoid jumping without considering every factor.
Things You Need to Know About Enagic
If you are still wondering about joining or not, or even decided to work with it, we still want you to know a few things.
It is our job to provide as much info as we can from the company. Hence, it is only natural for us to add this even after the cons and pros.
Keep in mind that we will be trying to answer the most common questions regarding Enagic, so you can take note of what to consider or not when selling the products and working with this direct sales business.
Is Enagic NOT an illegal pyramid scheme?
We have clarified this question before. It is not. However, there are some considerations to keep in mind.
First, even when a company is legal and, in this case, works with real products to fall into the MLM model, it doesn't mean it isn't a bit illegal.
Several MLM companies just hide behind this business model, but many know they can still be pretty much scams. In fact, China banned multilevel marketing for this reason.
Now, is Enagic a scam behind the scenes? Fortunately, it isn't. However, it can make you doubt, considering you won't make even half of the money they promise annually.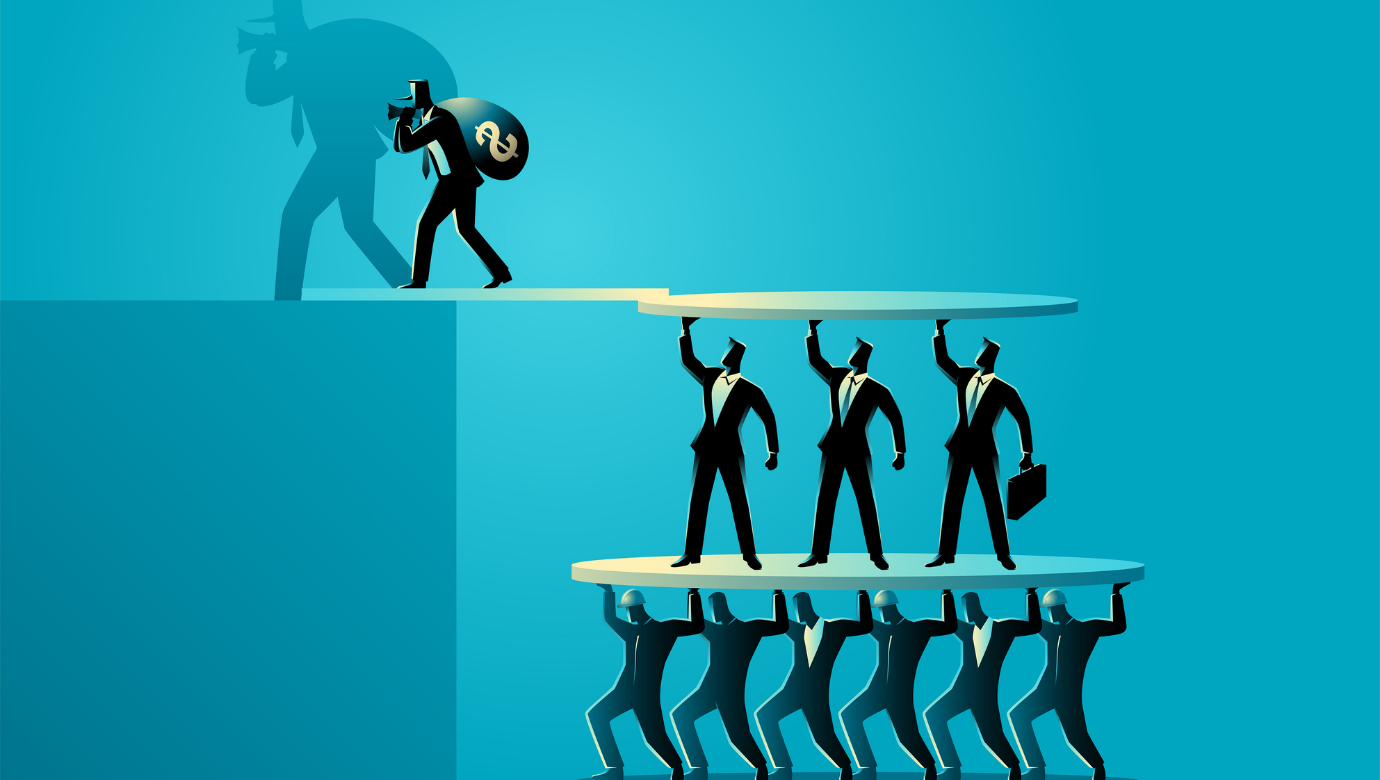 Although this is a question that is mostly asked by those considering buying for personal use, it can be useful to know when considering the distributor offers.
Kangen is a Japanese word that means "return to origin."
Now, Kangen Water(r) water is rich in Hydroxyl ions. Basically, this water consists of an oxygen atom and a hydrogen atom, held together by a covalent bond and carrying a positive charge.
Are Enagic products cheap compared to others?
It is the opposite. The products are the most expensive in the water ionizer market, which is why we mentioned how hard it could be to sell them.
Although the products are high-quality and have great reviews (that aren't paid), it is tough to invest in such expensive items. Besides, the company gets all the return of the money from small commissions, which means it is earning a lot based on the price they sell the machines and other products.
Is Kangen Water FDA Approved? 
In the past, people tend to relate this type of water with plant growth only. However, the FDA approved its use for medical uses in certain countries.
Enagic operates in those that approve it, including the Philippines, USA, and Japan.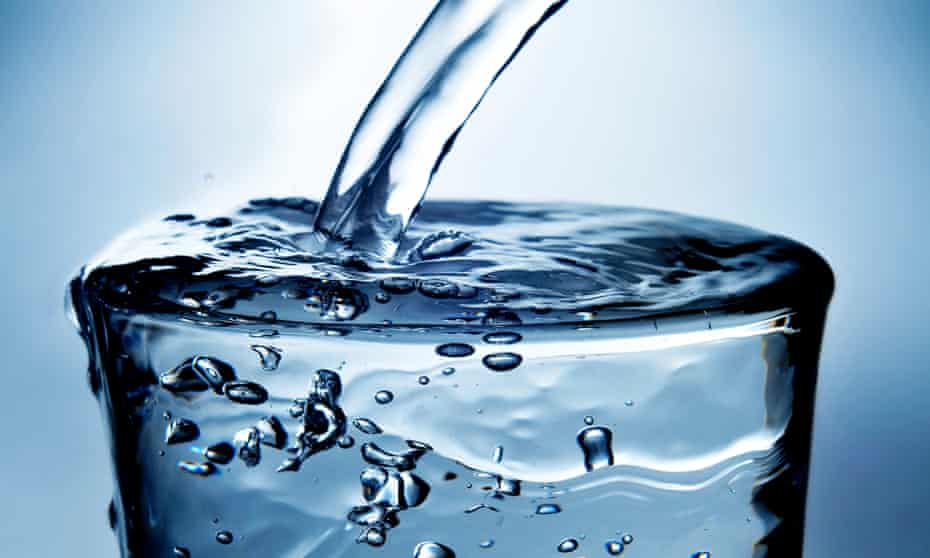 Would we invest in Enagic? 
As an additional question, the truth is we wouldn't.
We have mentioned our dislike for MLM companies, and we actually tried Enagic a few years ago.
We have to admit some companies like Amway and Avon work, but this isn't the case for Enagic since it is expensive and very hard to meet the standards based on the compensation plan.
Besides, we prefer to be real independent business owners and avoid depending on earning commissions despite the company's other benefits.
Questions to Ask Yourself
Are these water ionizers really superior?

Is the $4,000 price tag really worth it?

Is it capable of removing all chemicals from the water?

Can you maybe use it as well?

Does drinking this water really matter?

Are you able to find enough people to purchase these units?

How reliable is the company?
Most of the answers to these questions are in the information we shared. However, we suggest you come up with your personal conclusions as complements for what we had to say.
We want you to know that trusting what you find on the Internet could not be the best option (of course, we are the exception in this review).
In a published online review, one customer stated that his daughter had a dangerous and rare bladder disease. Doctors didn't know how the disease could be treated. However, after purchasing an ionizing water device and drinking regular water, the disease vanished without a trace.
This was clearly an exaggerated case since no; this water can help with rare diseases or improve such a condition.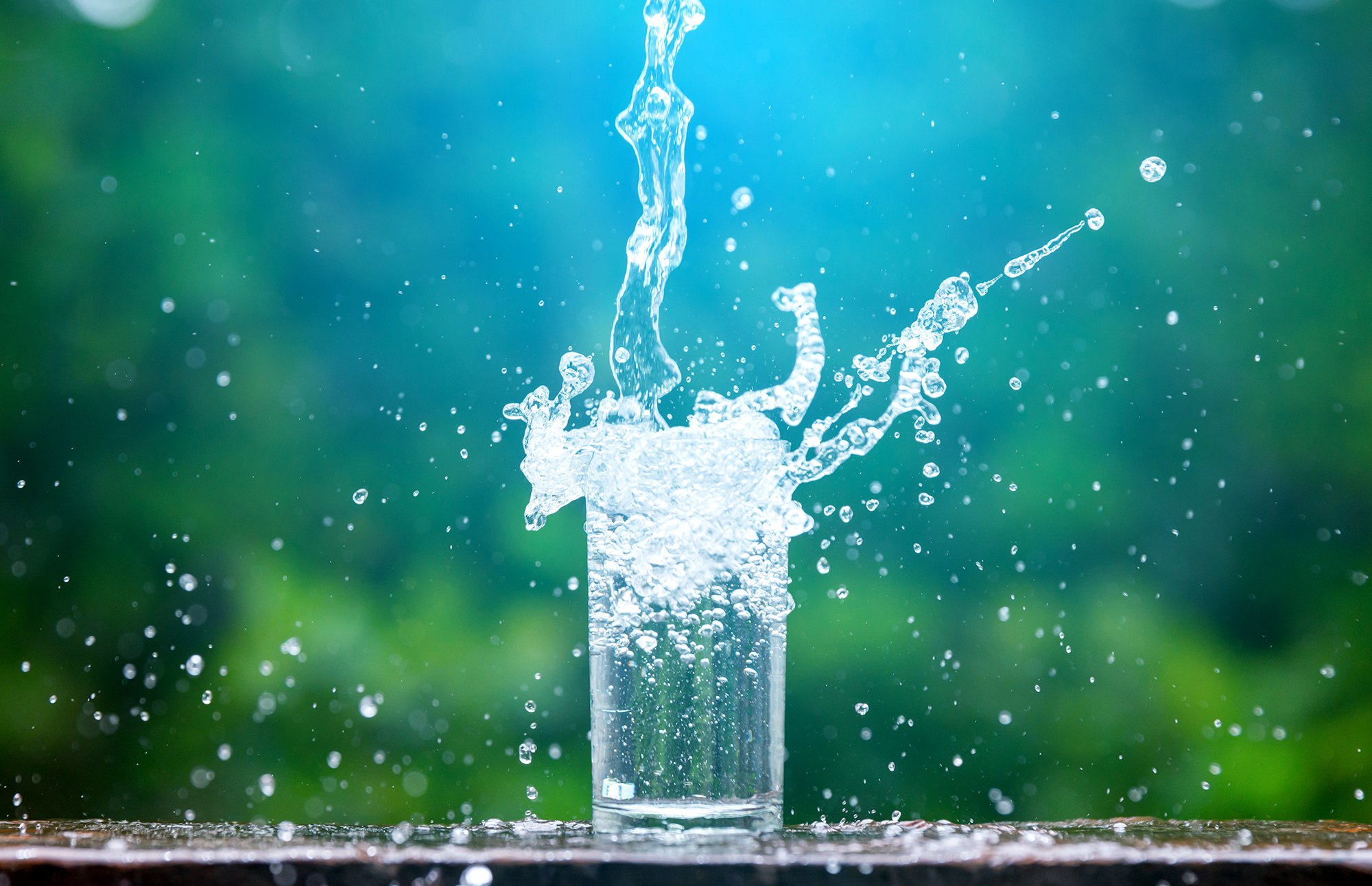 On the other hand, the reviews of the products and the company are very mixed by someone mentioning how good they are and others even returning the product because of its condition before use.
We must not forget about the members who lost their money and paid fair compensation were never paid to them. Will you have more luck? We recommend not trying to find it out.
What We Prefer for A Business
Multilevel marketing companies can be a problem. In all honesty, we wouldn't place our trust in them, just like we mentioned before.
If passive income is your goal, digital real estate can be a great choice.
Although this digital real estate option may not be foolproof or super easy, it is well worth the time and effort you put into it. It can provide a steady income stream after hard work, and you won't have to deal with recruiting before anything else.
It is not possible to make money overnight or make this business model easy. However, you can earn thousands per year after developing the business and working around your leads.
But what is it about?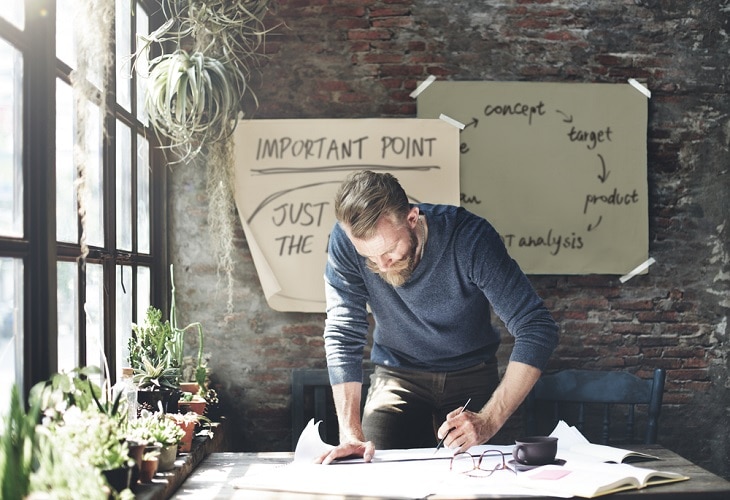 You will be renting websites instead of properties on the regular market, you know.
The whole idea behind the business opportunity is to create websites for small businesses in niches that you already have chosen.
Next, rank the websites on Google to generate traffic. This will lead you to the final step: Generating the leads or prospects for the clients so they can close more deals.
These leads can become clients for the companies or people you help (basically), and you'll receive a commission per lead you generate on each site.
You can make as many websites as you want and let your clients use them. After setting up your efforts, just wait for leads and payments.
Learn as much as you can about building websites, finding clients, and other aspects of this business.
We are certain that this #1 training program will save you your life and help you make money before you finish it.
The Local Lead Generation Process for Your Business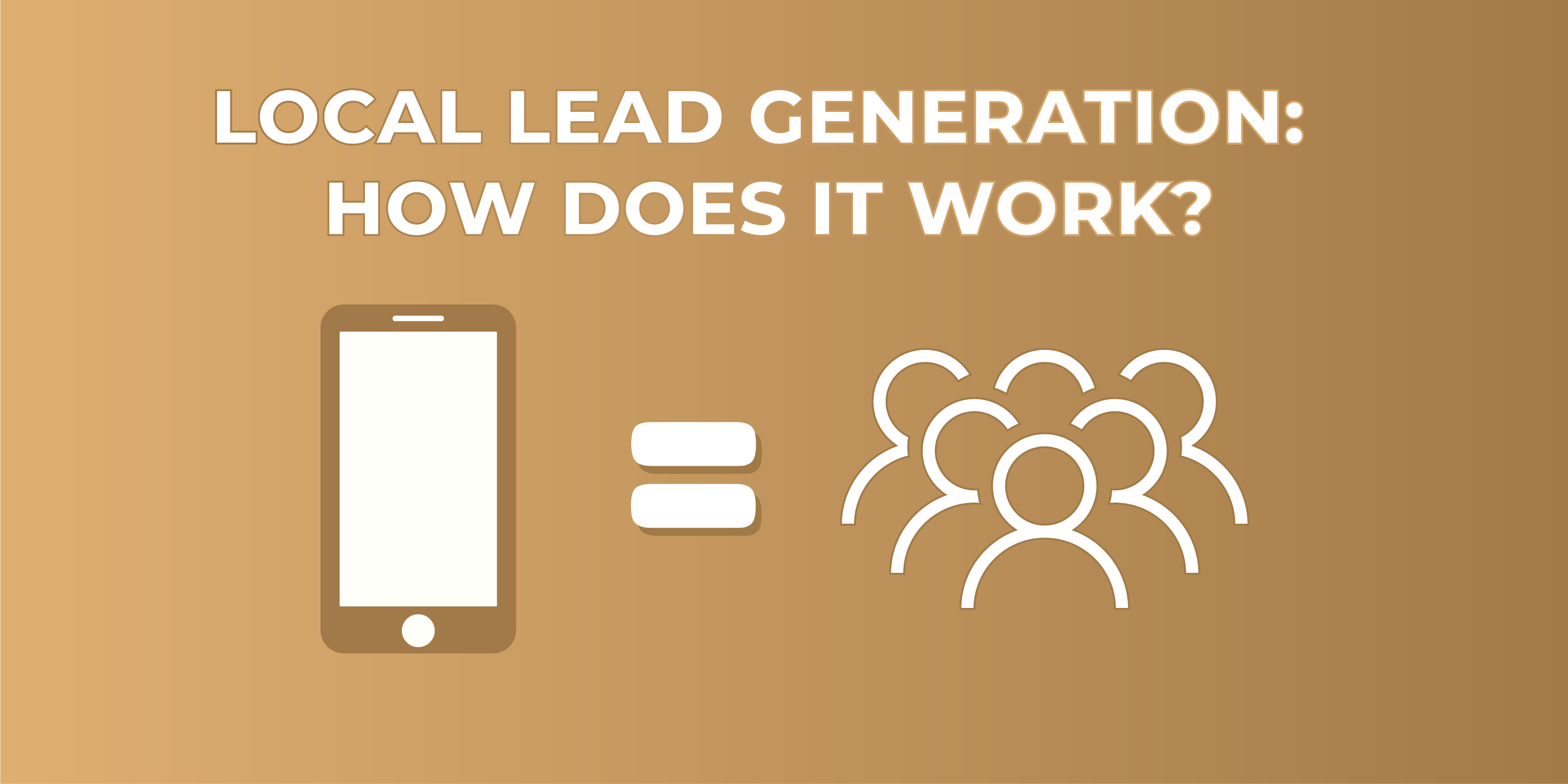 All right! So, everything is about building properties and generating leads. But how does the process actually take place? Are there other steps I need to know?
The steps I mention below are what students from our local lead generation program follow to generate leads for businesses like yourself. So I'll help you see what we do. And how if you join our program, you can simply generate leads for your own business (unless you want to start a side hustle and build a laptop lifestyle business).
Essentially, our lead generation can be divided into four steps:
The first is prospecting. You need to take the time to do market research on a niche (industry) and determine how many phone-driven businesses are there.
Keep in mind that this is local research as you need to know how many companies need leads. For example, you may search for "plumbing services Youngstown OH."
You will find dozens or even hundreds of businesses trying to get themselves in front of the customers by ranking on Map Listings, organic results, and even Ad.
The second step, building. When you find a niche (plumbing, tree services, a software company, real estate…), you will need to start building your digital properties. You don't need to be an expert in HTML or coding. It can be easy with the right tools.
The third step is now taking time to rank your lead gen website. With the site done, you need to work on SEO strategies and start dominating those Google search results. If you're new to SEO, it stands for Search Engine Optimization.
To keep it simple, it consists of the entire process of growing a company's visibility on search engines like Google and generating organic traffic. And remember this, local lead generation is part of the strategies.
Moving on to step four, once you rank the site, you will start getting your ROI and profits. You only need to rent it out to a local business interested in the leads the site generates. You can offer a couple of free leads to their move on with the actual pay per lead.
To review steps 1-4 above, I described it to a normal student who is building a lead gen business to help local service providers generate more calls. But replace the student with you as the business owner. And replace sending the leads to a business to simply siphoning the leads to your personal business.
By the way, fun fact, about 20% of our students in our local lead gen program are actually business owners who went through the program. And they use the skillsets we teach to generate leads for their own business.
An Example of Lead Generation: Home Advisor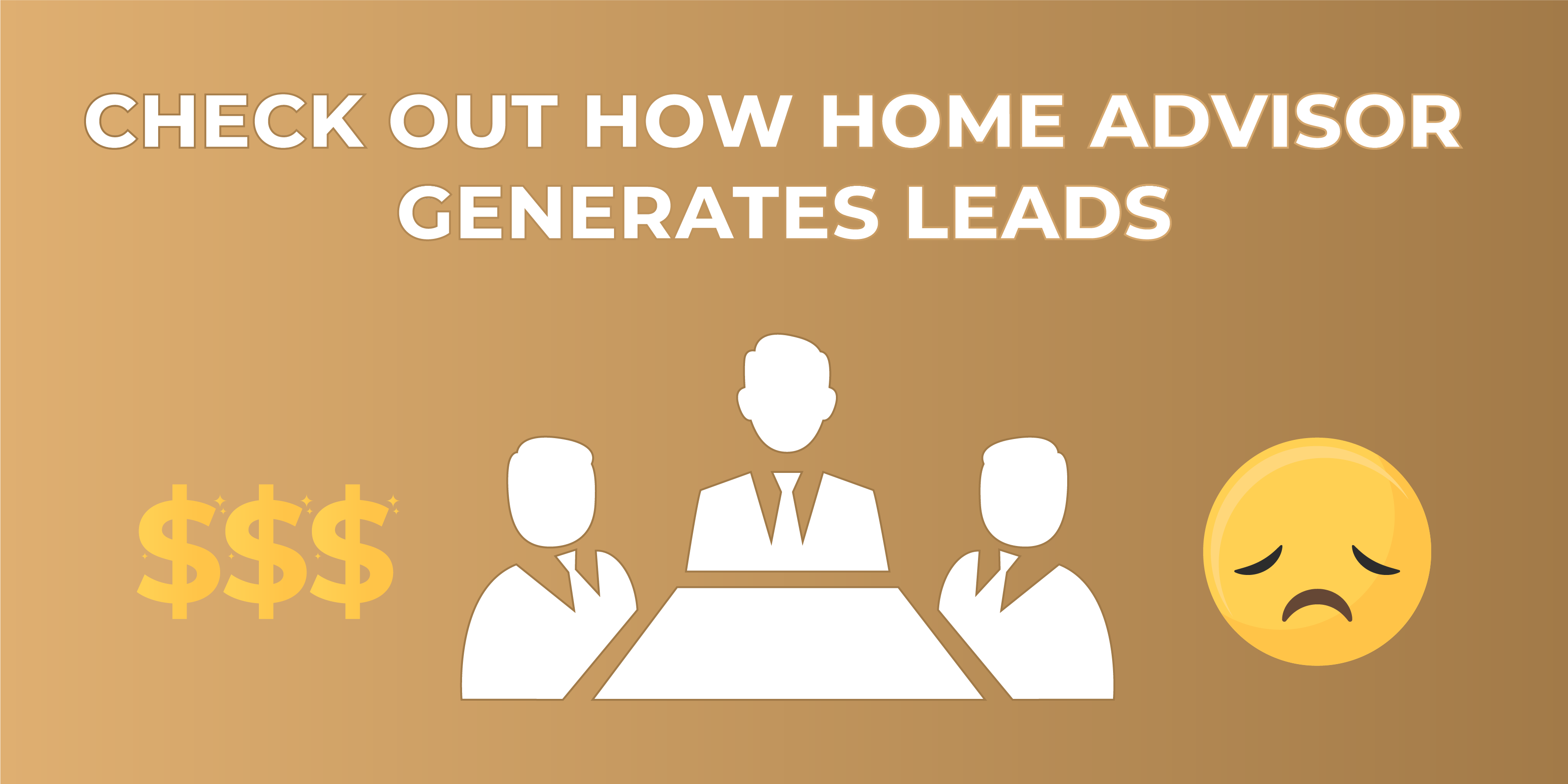 You must be thinking, "if lead generation sounds so good so far, how come I haven't seen any company?" That's the thing; there are many out there. You just don't know they are dedicated to it.
HomeAdvisor is one of the best examples you can find on the Internet as it is a top lead generation company that has spent millions building its brand but also earned even more zeros for this same reason.
They started small as everyone else but invested in building their brand awareness to make people who are looking for home services go to their website and find what they need. They are over 75% of people's first choice when they need those services.
If you don't get HomeAdvisor that much or need a refresh, users need to submit their information to request a service and get a professional or expert who can provide it.
HomeAdvisor's job is to share your information, which makes you a lead, with local companies so they can contact you and offer the service you're requesting. For sharing this lead information, HomeAdvisor gets paid by the companies. This happens for every single lead they send to multiple businesses.
Business owners who don't have marketing skills or don't even know how to have any online presence will always rely on those pages to list their services.  They will save time and effort, but companies like HomeAdvisor can make them spend lots of money as leads aren't exclusive (one lead is sent to multiple companies after all).
Using Facebook Ads aka Paid Ad Platforms: Do They Generate Leads?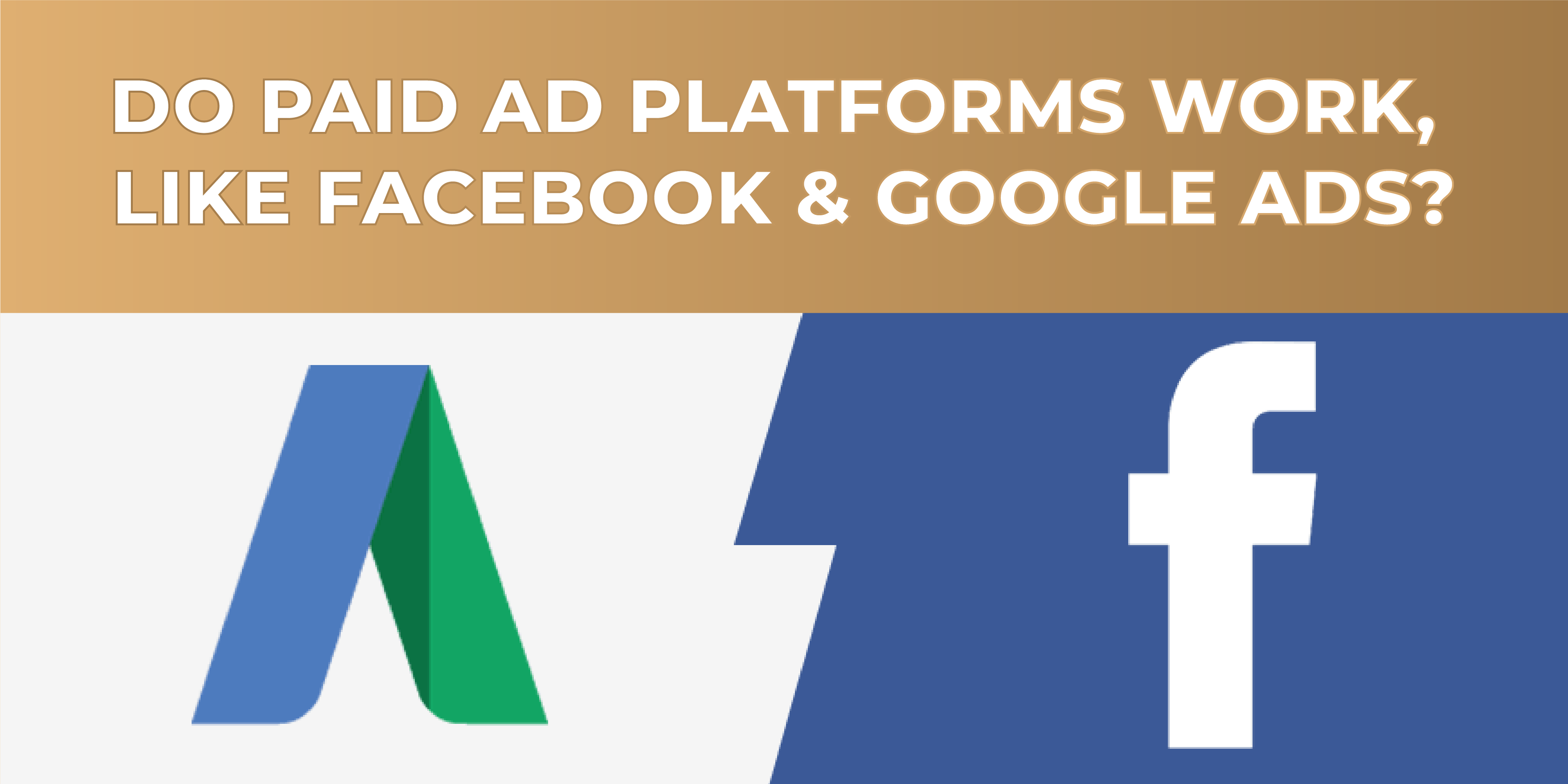 They DO generate leads. If not, no one would use them.
However, you need to remember two facts:
Paid ads or platforms can be expensive.

They don't generate "natural" leads.
Whenever someone sees or clicks in one of those ads, over 80% of them did it by accident or are trying to close/report it.
Why? Because they aren't looking for those services. At least not at the moment.
What those ads do instead is interrupt their time on the platforms. Users aren't there to find companies or businesses unless they are searching for a specific company's user, and for that, there's a search bar. This is why it is hard to convert them to actual customers who will show interest in the companies' services. Also, you're limited by a budget.
When using lead generation, everything is organic. You aren't forcing others to pay attention to your business but rather being there when they need you. This is why Google's organic traffic will always beat paid ads, and the reason companies continue investing in it, which is a lot cheaper as well.
What Is Local SEO?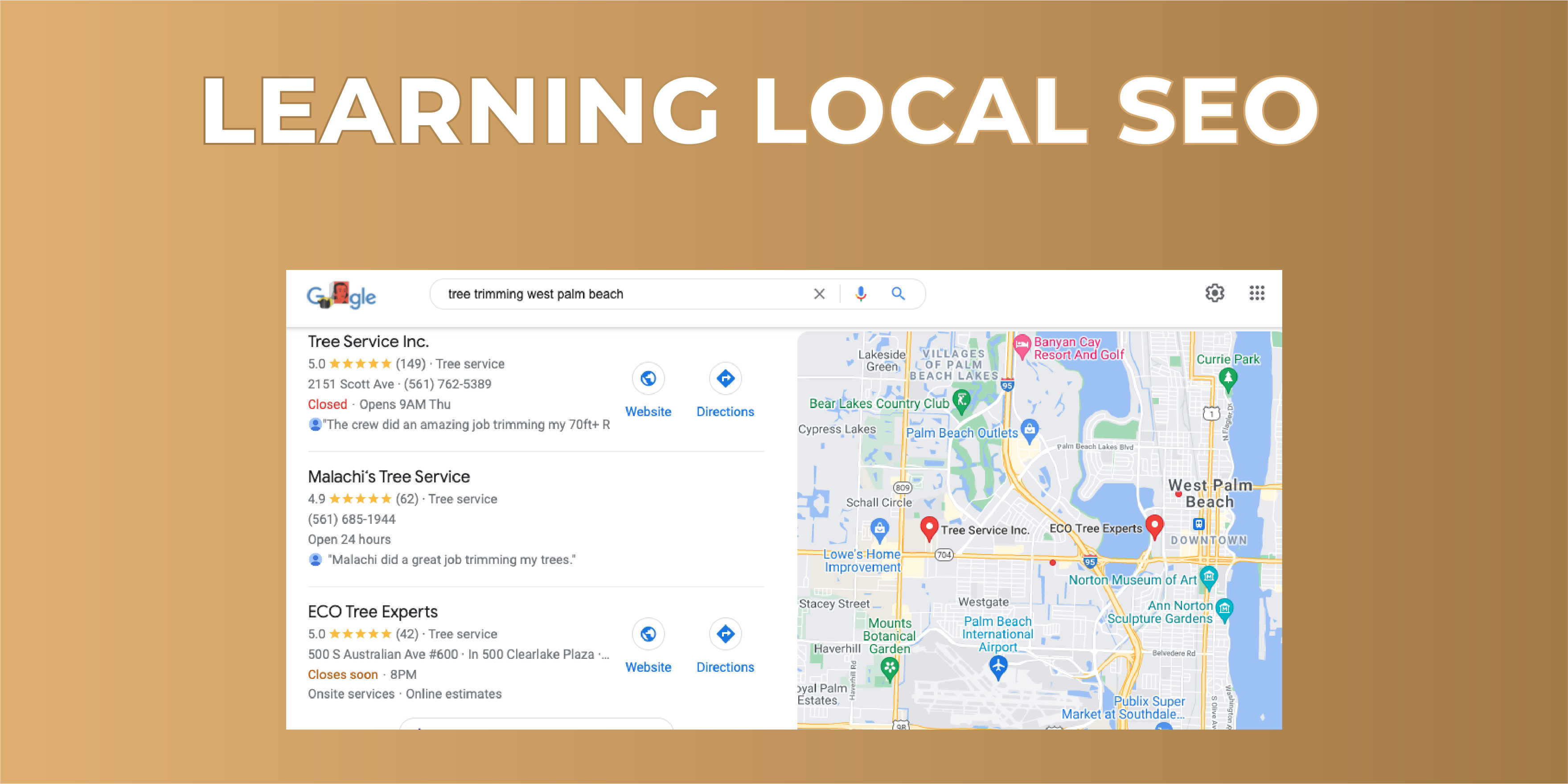 Don't worry… I didn't get it at first either. Following the short explanation, local SEO focuses on scaling businesses' visibility on search engines. However, this is only for those who serve their communities face-to-face.
What does this mean?
Experts and professionals like painters, plumbers, and dentists (but not only them) offer their services to their local customers. Why? Because they can't deliver them unless they are located in the same area of their customers.
To make sure those businesses get more leads, you need to rank them locally by claiming the business listing on Google to place them on Map Listings. Local SEO also involves online reviews, citation management, and how you manage your entire online presence in the local area.
If you are going to bet on lead gen, you need to adapt yourself to today's world: The Internet.
Keep in mind that although traditional channels and methods like billboards, warm calls, and pamphlets still work, they aren't part of your tools. Whenever someone needs a service, they go to Google and search for it.
"Dentist in Miami" or "plumbing services in Orlando," etc. And you can keep coming up with services or professionals people need and look for. Thus, you need to make sure you're using Google to get the companies in front of their clients.
Users will always click on the first search results (those near the top), and many of them will be either Ad links (people paid to place their websites there), Map Listing, and then you get websites. Almost all of them are your goal and where you should always aim to place yourself.
Can My Business Utilize a Local Lead Generation Strategy?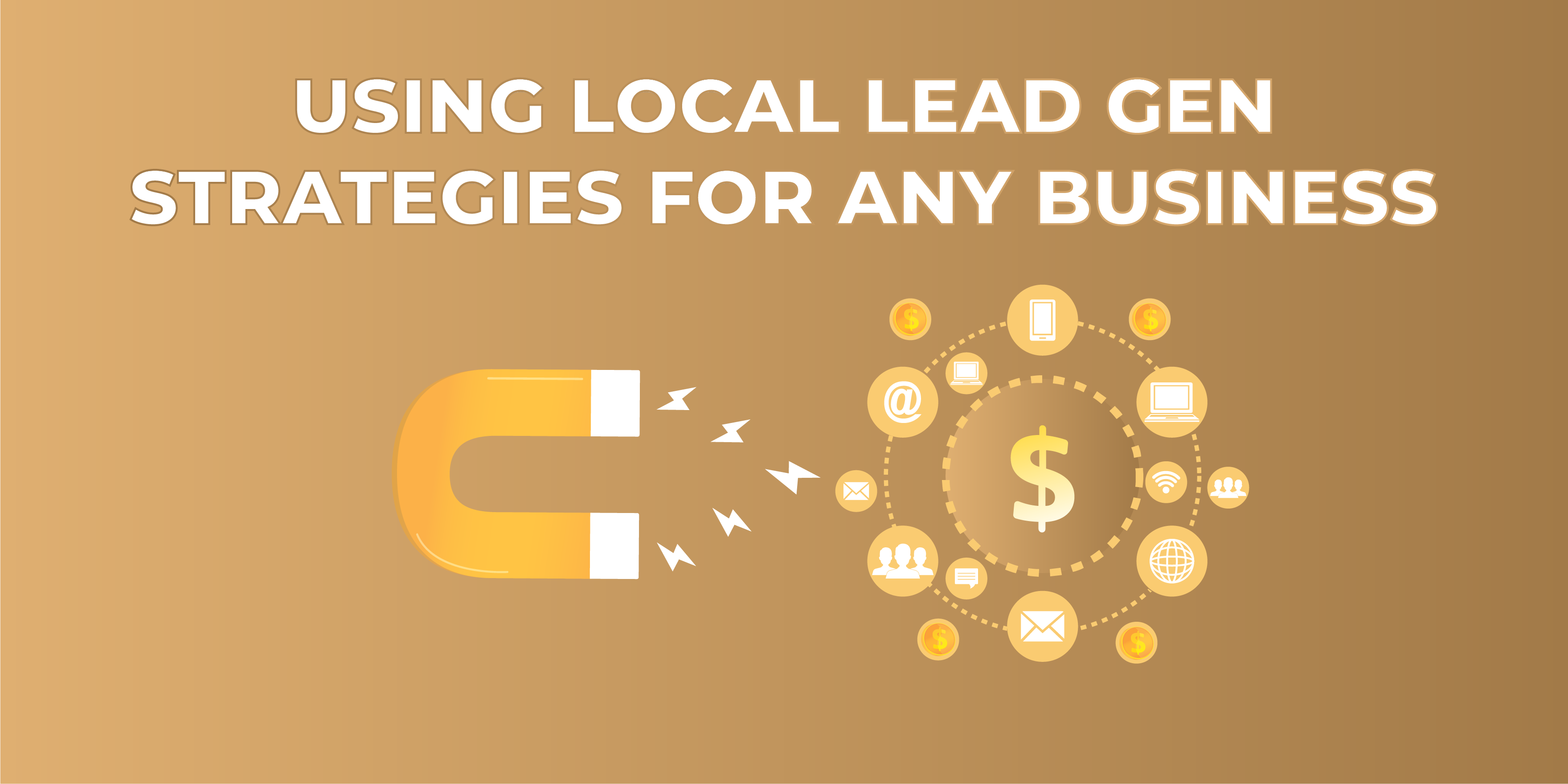 If you want customers, you better know you need it. Following the previous explanation, lead gen is all about placing businesses in front of their customers, choosing them over their competitors.
Put it simply – it's all about closing deals and having clients for those companies to make money. The main difference with the usual methods companies use for this is how lead generation approaches different channels to get them in the right place of the market to get customers.
Those channels are all focused on the Internet as most people are searching for products but also services across the net. The issue is that the Internet is way too broad, and businesses don't know how to place themselves. They usually try, but they get one common result: losing money and time.
How Powerful Are Organic Leads from Google?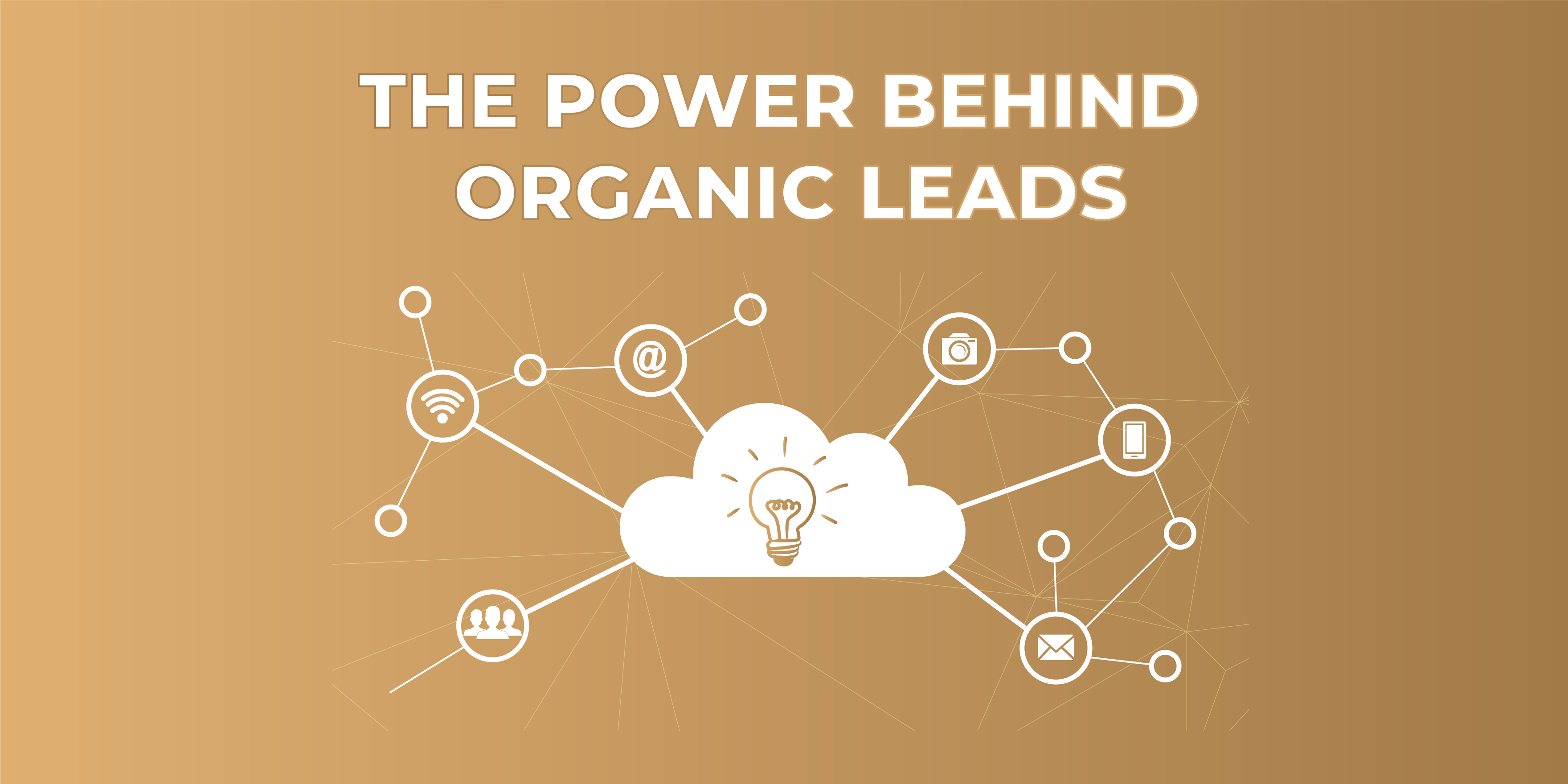 For companies looking for customers, it's everything. For you? Pretty much the same. When you build a business with digital properties, you get to make thousands of dollars a month.
This isn't a "get started today and get rich tomorrow" thing, but it is HIGHLY scalable, and ROI + positive results are guaranteed. Learning a fairly decent and very needed set of skills to create your digital properties and start ranking them on Google is required.
I have invested in several online businesses over the years, and if there's something uncertain, whether you will get your ROI or not, even more than the actual profit.
However, this business moved my earnings from five figures a year to a month in ONLY passive income while sitting comfortably at home.
On my laptop. Anywhere. Anytime.
You can look at one of the first sites I built back in 2016, and it continues making me over $1.000+ every month. The best part is that I don't need to touch it or the rest I've built over the years, just like this digital property.
What Makes Lead Generation SO Alluring?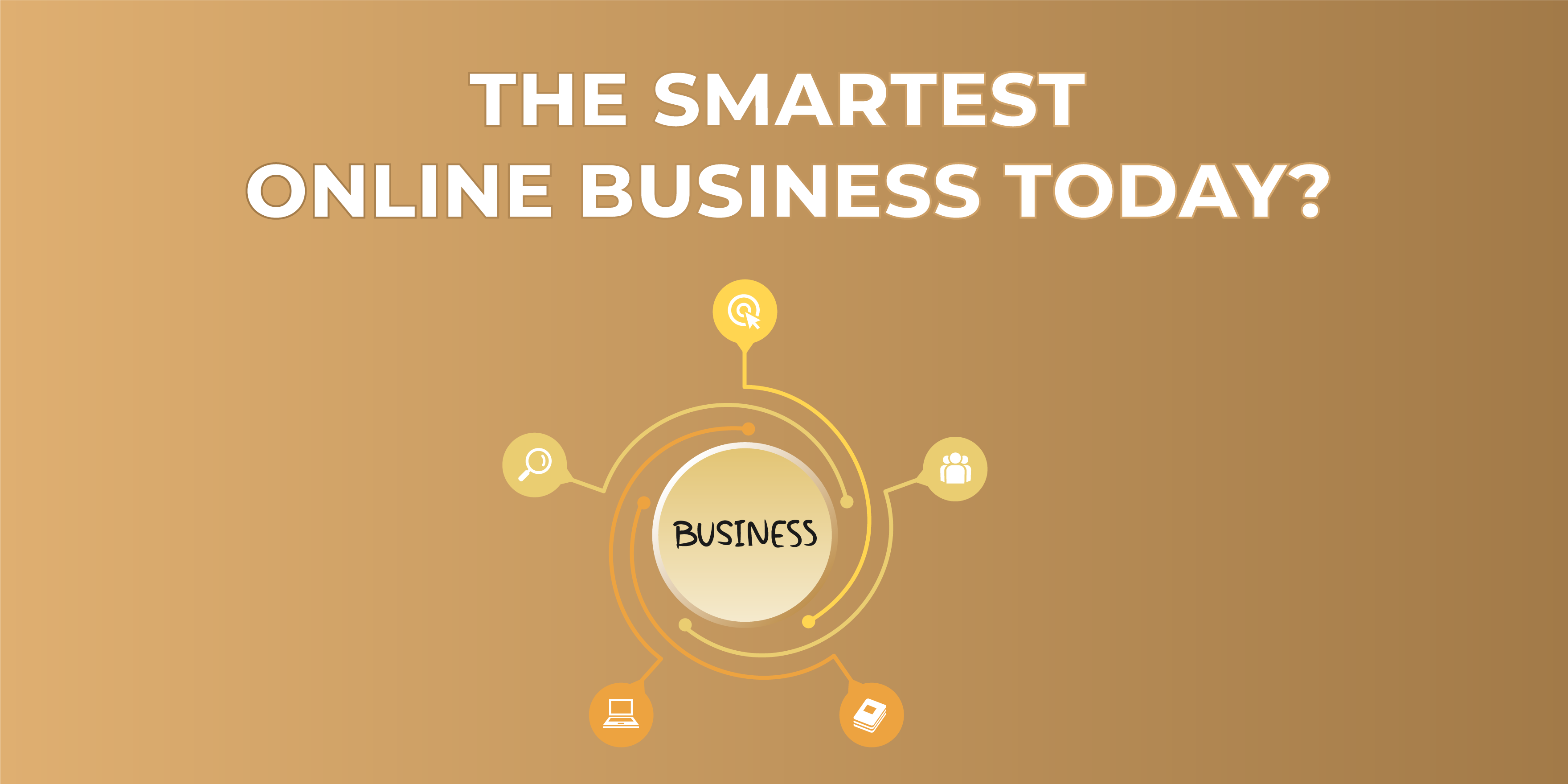 Here it goes: you can work from home.
The main issue with regular business opportunities is how much you need to invest in staff, equipment, or rent to have a place to sell your products or offer your services.
We all know the hassles of traditional businesses that involve regular expenses, which are extremely high.  Can you afford it? I don't think so, and even if you can, is it worth it? Now, it isn't only about the money. You also need to put in a lot of work, and it isn't only during the first couple of months or years. Usually, it is as long as you continue running it.
You can save yourself those headaches and bone-breaking tasks and expenses with lead gen since it is more about generating leads with digital channels—mainly websites.
Websites can be VERY cheap to build, and with many tools online, you get to do it in a couple of hours instead of days. Any virtual or digital business is scalable and won't need constant maintenance.
So, let's summarize this:
You save money in regular expenses with traditional and most online businesses as what you need is yourself and digital properties (websites).

You can bet on passive income.

 There's no need to hire more people to get started.

You can generate leads in multiple industries, which allows you to work on any niche you want.
How Can I Get Started in the Local Lead Generation Program?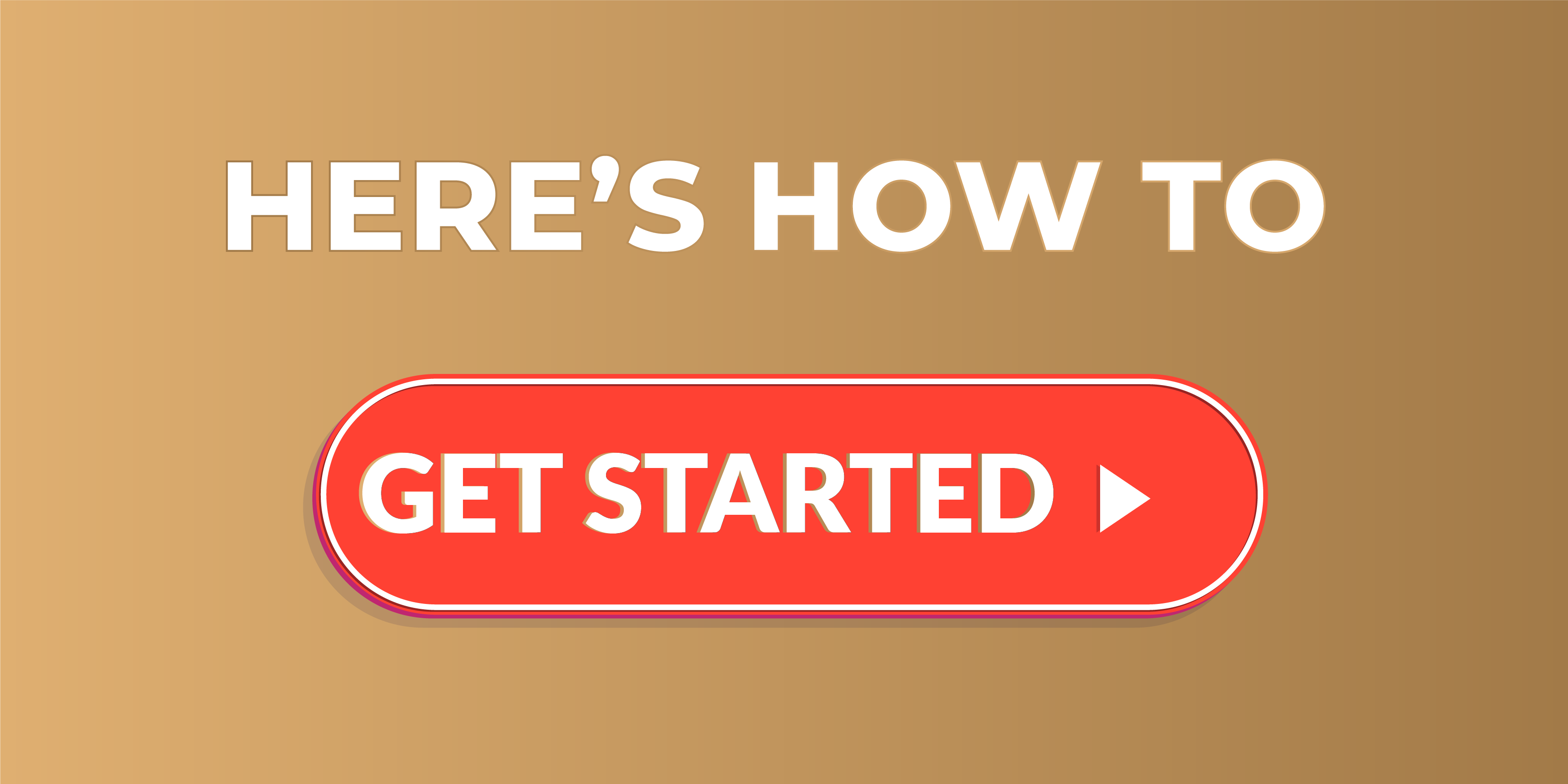 Anyone can start and learn. That's the beauty of this business model. I knew nothing about SEO, Map Listing, and everything I've mentioned so far. It is all about learning the skills, gaining experience, and deciding to take the step.
Remember that this business model will never get old as business owners are always looking for leads. They need to do business and scale their companies. Why not do the same while helping others and still making money?
You can start with this local lead generation course highly recommended for anyone wanting to grow in the business. It is a close training that will take you through each step and make sure you are able to get your ROI, profits and take control of your life.
You will be added to an incredible lead generation family ready to help you 24/7 when asking questions on the group. Anyone is welcome who's willing to put in the work. Click here to watch the lead gen webinar.