How you plan to attract car wash and detailing leads to your new or existing car wash business will make or break you. And learning how to offer other services to your current customers will help you make more predictable income as well.
Promotion and marketing are crucial in your company. The question is: how will you approach this as this is quite the industry with lots of competitors? 
If you make your business stand out and offer customers the right incentives, cars will be lined up to wash in no time, so there's no doubt you need to work on your plan to get your services in front of prospects. 
Your location does not matter. Cars and trucks do get dirty. A hand car wash is a great way to appeal to those with additional discretionary income. 
To help build your brand, start your advertising campaign with uniforms that feature your logo and company name on the front. The logo will help others learn more about you when they work or take a break, and it should be easy to remember, so they know who you are next time.
Although car enthusiasts know the importance of detailing, it cannot be easy to communicate its importance to casual drivers. 
This is why high-level advertising strategies for car detailing are necessary and should be built around informative content and value. Not only around offering the service without second thoughts.
Now, where should you start? We've got some ideas for you.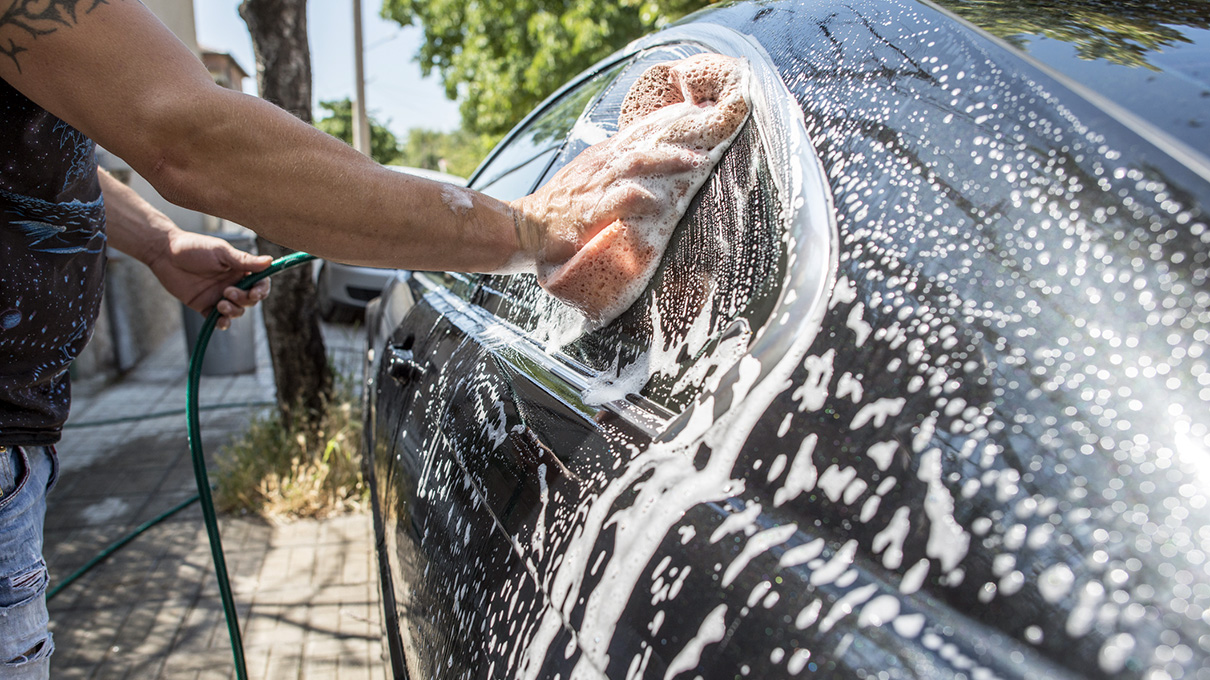 Car Shows & Events Are Huge
An event-oriented way to generate leads is through car shows. These events are treasured because they are more likely to invest in your services than the general population. 
The shows often feature vehicle displays and vendor areas where detailing companies and other businesses can reserve booths. You can decorate your presentation with photos of detailed cars or a vehicle with its windows rolled down so that attendees can view your work.
In addition to this strategy, classic car cruises are a great way to appeal to car enthusiasts. These cruises are similar to car shows, but motorheads can take a more active approach. 
Participants bring their cars around the city in their favorite vehicles, stopping at predetermined places to socialize. 
Sponsoring these events can help you get noticed on social media and generate marketing qualified leads. Distributing flyers and branded window stickers to participants could help you attract business more efficiently.
You have missed an opportunity to advertise car detailing if you have not made your presence known at local festivals and other events. That's for sure.
Finally, car detailing advertising is great for parades and other community events. Start by entering a car, float, or vehicle in parades. This will allow you to show your services to large audiences. 
You can also reserve an outdoor area or booth where you can offer attendees your work. Event attendees can get window stickers featuring your logo.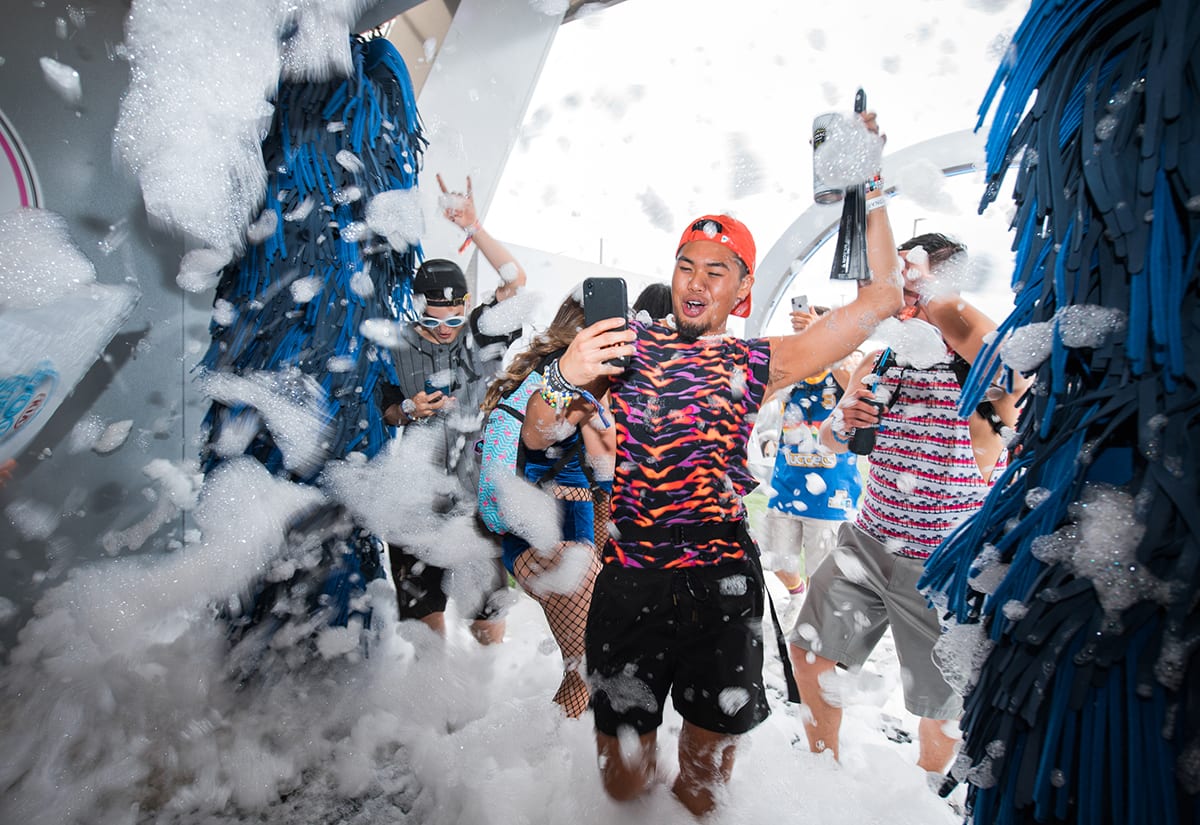 Take Advantage of the Internet
There are so many ways to get leads on the Internet that the question should be: which ones are the best? 
You see, over 72% of today's marketing is based on the Internet, and this percentage, instead of decreasing, is just going higher by the day. 
However, it is clear that some work better than others, and this is when it is important to determine how you will work around the strategies available. 
In short, it is vital to own an online presence that is active and current. 
A well-organized and attractive website is essential. Next, learn about search engine optimization and other Internet best practice. 
For car washing and detailing, we discovered these are the main ones you should focus on—though we will get in-depth with more later in the article—:
Video marketing: Videos are a reliable way to create a community around your brand. YouTube's most popular accounts are dedicated to car detailing videos. Detail Geek has nearly two million subscribers, and they get many leads from this.
TikTok allows you to highlight short details videos: This is becoming increasingly popular among Gen Z drivers and all other age groups.
These videos are often calming and satisfying for many users. They will be amazed at how fast you can clean a vehicle cabin.
Consider blogging relevant info: blogs are still quite amazing when building an audience and ranking your business online despite how long they have been around.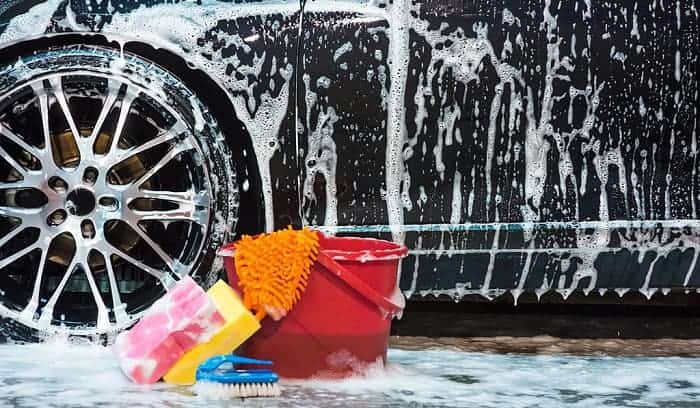 Utilize Social Media for Qualified Leads
Today, nearly all consumers use the Internet to find information about a business before visiting it, as we mentioned, and among all the channels, social media platforms are pretty much at the top since they spend at least an hour a day on any of the platforms. 
It is crucial to be present on social networking sites, particularly Twitter and Facebook. To maximize the impact of this investment, make sure to include links to your website in advertising and marketing materials.
Research data shows that seventy-seven percent of small businesses use social media. Many campaigns are not well-organized and poorly maintained. This is often true for car detailing.
Car detailing advertising works on social media. It should be featured on your company's Facebook page and convey a genuine passion for car care.
It may be time to revamp your presence on the platform if your business is not connecting with customers or attracting new prospects despite your efforts so far.
Make the most of today's top platforms for visual content to collect auto detailing leads. These are some ideas for creating effective social media content:
Photos that were taken before and after.

The employee of the Month.

Customer of the Month.

Highlighted fundraising events or charitable efforts.

Information on upcoming events.

Images of car interiors that are unique and sophisticated.

Online tips for car caring.
Once you have established your online presence, you can use your social media platforms to share valuable tips and information with followers. 
Promotion is an integral part of the Internet picture. However, news stories and other informational posts can help you build a relationship with your customers that is more valuable than always offering new sales or discount codes.

Create a Loyalty Program
All car wash and detailing companies should offer customers a loyalty program. 
These programs can be made possible with either modern technology or a simple punch-card system. You can use them to promote your business and encourage repeat customers. 
Use coupon codes and online discount sites to build this lead generation strategy, and don't overthink it. It is easier than it seems. 
Although coupons are one of the oldest tricks, they can generate strong responses if used correctly. Discounting is possible through modern-day websites. 
The idea here is to drive traffic, generate sales-qualified leads, keep your current clients, and make a first good impression on new clients.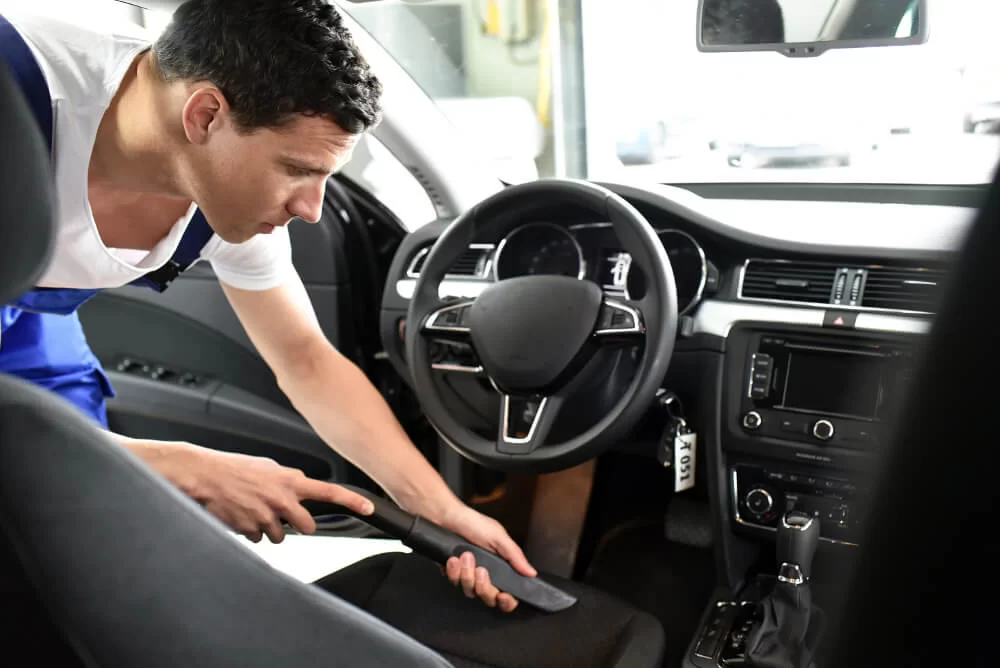 Install In-Tunnel Water Gun and Add Tunnel Light
Although busy adults might forget about the carwash services, children will never forget a trip to a carwash. Fun tunnel options are becoming more popular with manufacturers to draw families to their businesses.
In-tunnel water guns are now standard in carwash waiting areas. LED lighting offers new possibilities for tunnel light shows, and both together can make for a memorable experience for children of all ages.
The other strategy is to invite a few dinosaurs. This idea is compatible with architectural landmarks and themed washes. 
Your themed wash can be unique in your area, and people will remember it as a good place to even spend some time besides washing their cards.
Sponsor A Minor League Team or Advertise In Local Schools and Sports
Advertising with minor league clubs and sponsoring youth sports are great ways to reach families, get high-quality leads, and increase awareness. 
This includes advertising on-field signage, advertisement in game programs, giveaway sponsorships, and special event sponsorships.
You can also locate a Mascot and Assist a Child's TV Show Character. You can add personality to your site by creating a mascot or hosting a children's show character. There are currently a variety of carwash mascots in the United States. 
They include bears, elephants, ducks, and octopuses. You can also organize family events around appearances by cartoon and movie characters.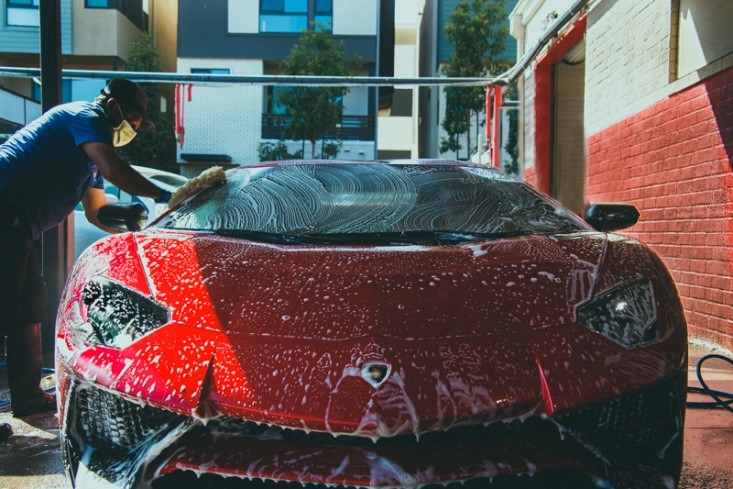 Invite A Food Truck and Boost Your Building
It can be a seamless way to connect with small businesses in your locality, and although it sounds a bit off, it can be a pretty unique idea worth your time and money. 
This will help you build a reputation among young drivers and local "foodies." You can also boost your building by use of the following lead generation strategies:
Remodel the lobby.

You can also add TVs to the waiting area.

Free Wi-Fi.

Install massage chairs.
These marketing tips will make your customers feel more at ease and encourage them to return more often. Customers will notice that the owner cares about their safety and comfort when visiting a renovated lobby. 
TVs and free Wi-Fi can bring some comforts from home to a waiting room or lobby. This can improve customer satisfaction and first impressions. 
Be Current with the Latest Technology and Friendly to The Truck
Technology upgrades are the best way to boost wash numbers. Updates can be made to existing equipment or to wash bays. This will improve wash results and help lower electricity and general costs.
There are many ways to make your bay truck or carwash tunnel more accessible. Extended arches can be installed in-bay automatics to reach tailgates or comprehensive body sections. 
Some tunnel designs have wider belts that permit multi-wheel trucks to pass through the tunnel. Advertise your car wash and detailing business can take larger trucks and reach out to truck owners via local truck and off-road clubs.
Create a Unique Architectural Feature or A Trademark and Themes
Attracting the attention of passersby can often be a significant step to success in your lead generation campaign. 
Many architectural features or hallmarks can be used in the carwash industry. Small and large, there are many on-site landmarks such as bells, cacti, and pink elephants.
Today, themed carwashes are more in demand. Themed sites are great for attracting new customers and giving visitors reasons to return.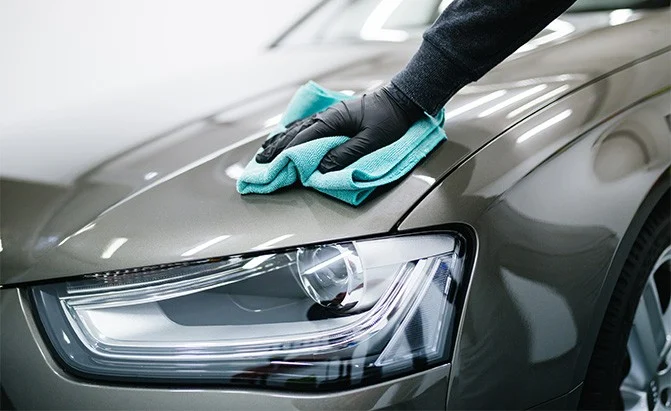 Add a Musical Conversation Piece
It is a brilliant marketing move to add music to your website in multiple ways to tie in with radio broadcasts. 
Multiple washes can play music in tunnels and bays. Some even have small radio stations that coordinate with light shows for customers. 
Another way to attract young customers is to have a live band perform at your location. One carwash in Sacramento, Calif., has a lavender piano that they hand out every morning to draw customers.
Offer Additional Services
Doing multiple transactions at once can be hugely beneficial for both busy millennials and young families. 
Customers are increasingly adept at multitasking and appreciate the ability to get a cup of coffee, a greeting card, and an oil change while they wait. 
It may take some time to find the best services for your customers, but there are many options to increase your reach and improve your marketing effectiveness.
Include concierge service. Washing machines can offer hands-on services focused on quality and not quantity for older generations. These services can be promoted and help set washes apart from other nearby competitors.
Referral Programs to Boost Client
Your best source for new business may be current customers. 
Customers satisfied with your services will recommend you to their friends and family. Referrals can be the best lead generation tool for your business when used well or knowing how to approach this strategy. 
You might consider incorporating referral opportunities into your loyalty programs. If your member program rewards customers for purchasing with points, you can give an additional boost to customers who refer. 
When program participants open online accounts or download member-oriented mobile apps, this information is easily tracked.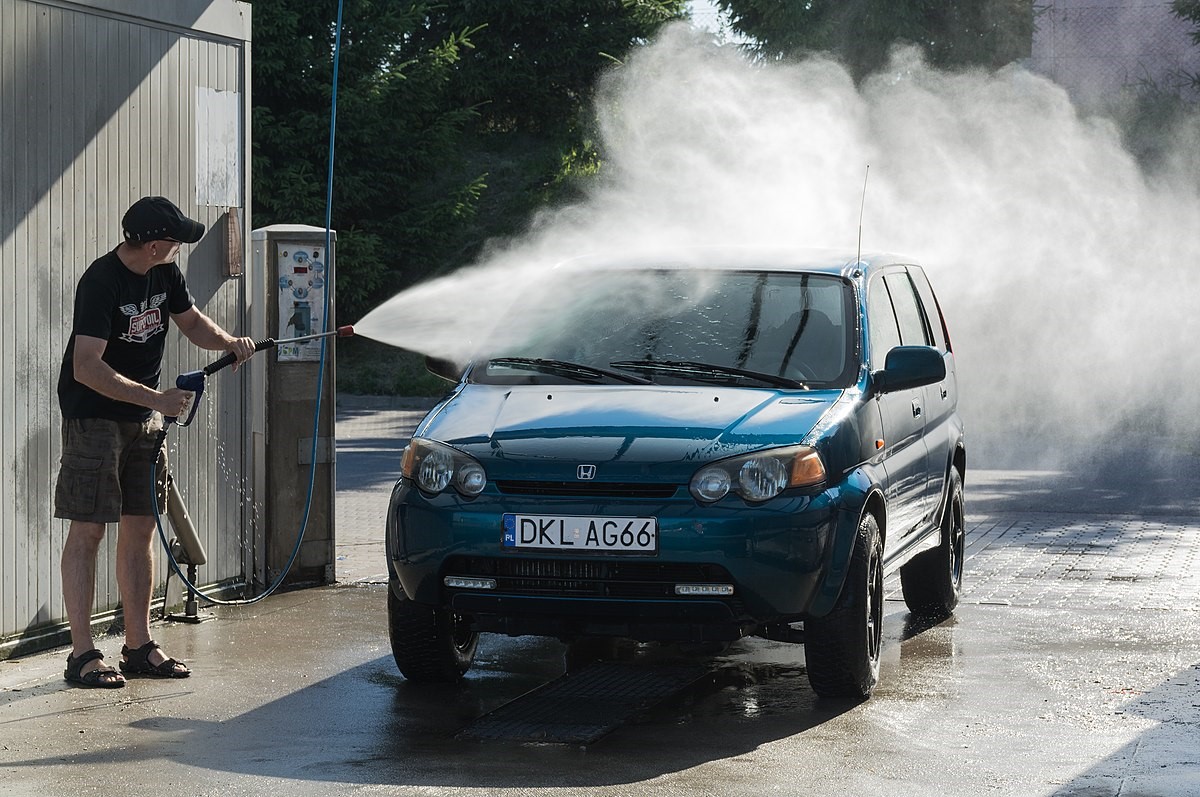 Car Wash and Detailing Fundraisers
Car wash and detailing fundraisers should not be viewed as a competition. Instead, consider these events an opportunity to help your community and spread the word. 
Most community car washes are only surface-level events, and participants do not offer interior detailing or high-end services.
Partner with other sports teams and organizations to sponsor a raffle with a full detailing price. You can even let team members wash their cars themselves and sell detailing tickets at a set price. 
Participants can feel good knowing they will get better results and still support those in need. This lead generation process will give you the best marketing results. 
Search Engine Optimization for Your Business
Any car wash and detailing business needs a dedicated website. It should be optimized for local searches so that people in the community can find it as soon as Google or other search engines.
Your website must offer clear value to visitors whether they are looking for information about pricing options or how to maintain their car's appearance between detailing sessions.
Essential content includes:
A page about your company that highlights its origins and continuous connection with the community.

You can use a page to do a voice search. It contains answers to the most frequently asked questions by customers.

A portal that is not hard to navigate for booking appointments, checking loyalty rewards, and purchasing details packages or memberships.

A blog that provides helpful information about car maintenance and upgrades.
Digital content should contain researched keywords but not sound forced or awkward. These keywords should be relevant to the needs of your customers. 
A detailing company that caters to vintage car enthusiasts might include "vintage vehicle detailing" and "antique vehicle detailing."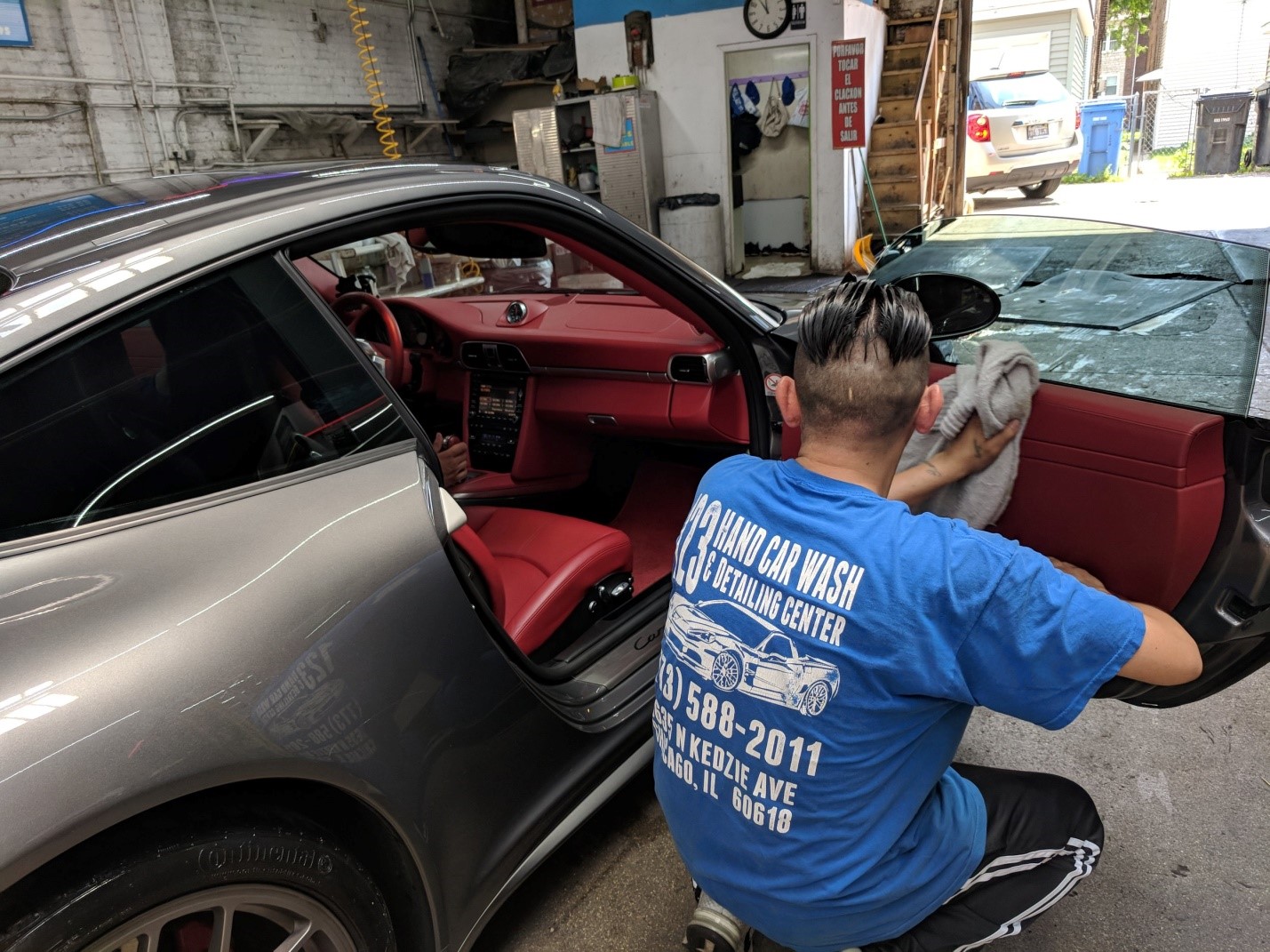 Strategies to Find Unique
Last but not least, we wanted to share some ideas we consider quite interesting when compared to what many people are doing in the USA today. 
Although they may feel a bit familiar with previous ones, they are unique in their own ways: 
Loyalty Clubs: This will increase your customer's likelihood of returning to your car wash. 
You can give a loyalty certificate to everyone who visits your business. After a set number of punches, a client will be eligible to redeem their card for a free car wash and detailing. 
Because it rewards clients for returning to your car wash, a loyalty club can be a great way to keep them coming back. 
The difference with the previous program mentioned is that you can make it more exclusive and offer more benefits based on how they contribute to your business. 
For example, you could set this idea as establishing an Unlimited Wash Club.
This is a unique way to market a carwash and enhance lead generation. This allows people to wash their cars as many times as they want over a month for a flat monthly charge. 
Unlimited wash clubs are beneficial to your customers and your business. People will typically sign up to an entire wash club at their car wash, and the company can renew their memberships automatically each cycle. 
The Local Lead Generation Process for Your Car Wash and Detailing Business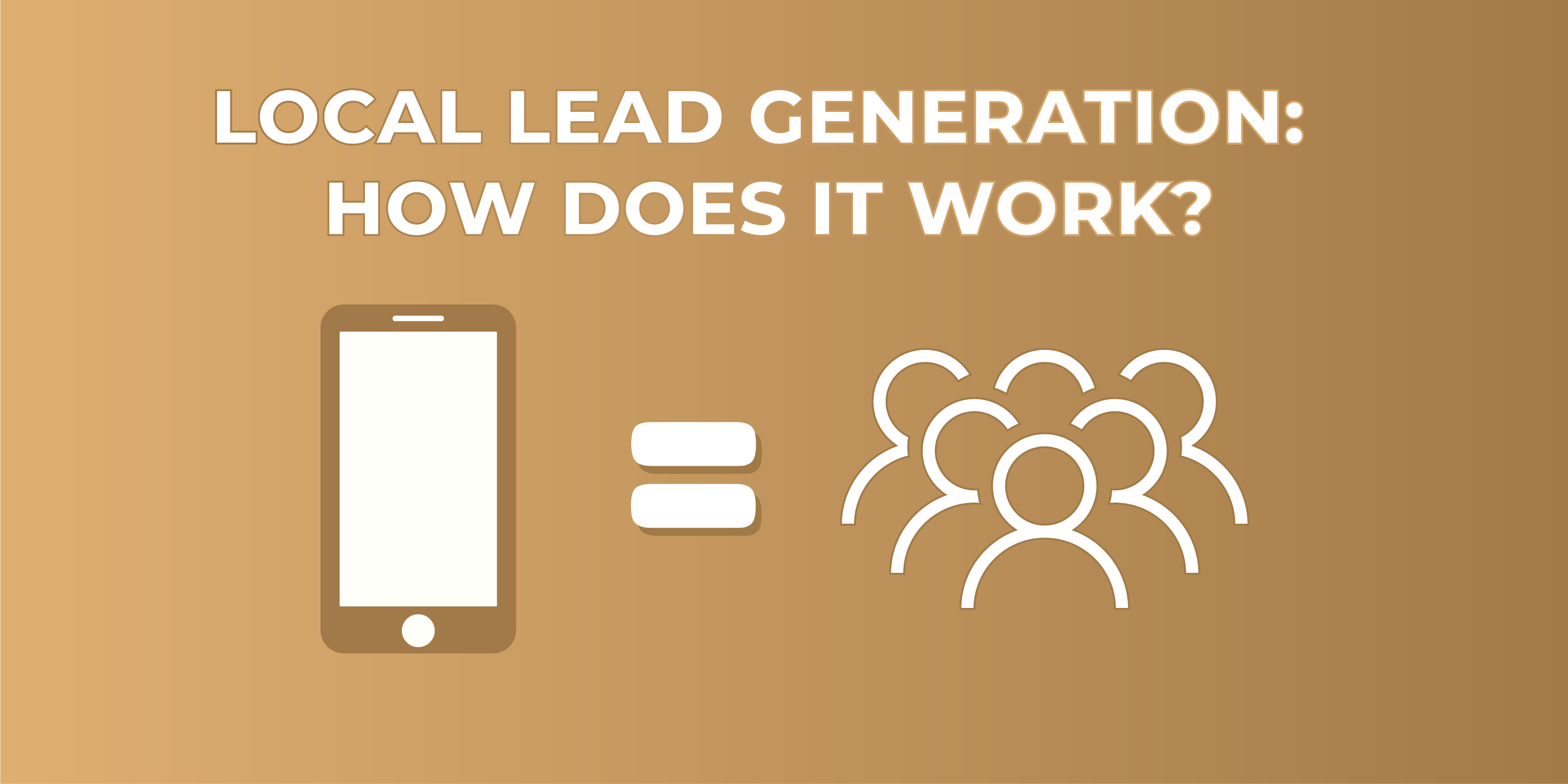 All right! So, everything is about building properties and generating leads. But how does the process actually take place? Are there other steps I need to know?
The steps I mention below are what students from our local lead generation program follow to generate leads for businesses like yourself. So I'll help you see what we do. And how if you join our program, you can simply generate leads for your own business (unless you want to start a side hustle and build a laptop lifestyle business).
Essentially, our lead generation can be divided into four steps:
The first is prospecting. You need to take the time to do market research on a niche (industry) and determine how many phone-driven businesses are there.
Keep in mind that this is local research as you need to know how many companies need leads. For example, you may search for "plumbing services Youngstown OH."
You will find dozens or even hundreds of businesses trying to get themselves in front of the customers by ranking on Map Listings, organic results, and even Ad.
The second step, building. When you find a niche (plumbing, tree services, a software company, real estate…), you will need to start building your digital properties. You don't need to be an expert in HTML or coding. It can be easy with the right tools.
The third step is now taking time to rank your lead gen website. With the site done, you need to work on SEO strategies and start dominating those Google search results. If you're new to SEO, it stands for Search Engine Optimization.
To keep it simple, it consists of the entire process of growing a company's visibility on search engines like Google and generating organic traffic. And remember this, local lead generation is part of the strategies.
Moving on to step four, once you rank the site, you will start getting your ROI and profits. You only need to rent it out to a local business interested in the leads the site generates. You can offer a couple of free leads to their move on with the actual pay per lead.
To review steps 1-4 above, I described it to a normal student who is building a lead gen business to help local service providers generate more calls. But replace the student with you as the business owner. And replace sending the leads to a business to simply siphoning the leads to your personal business.
By the way, fun fact, about 20% of our students in our local lead gen program are actually business owners who went through the program. And they use the skillsets we teach to generate leads for their own business.
An Example of Lead Generation: Home Advisor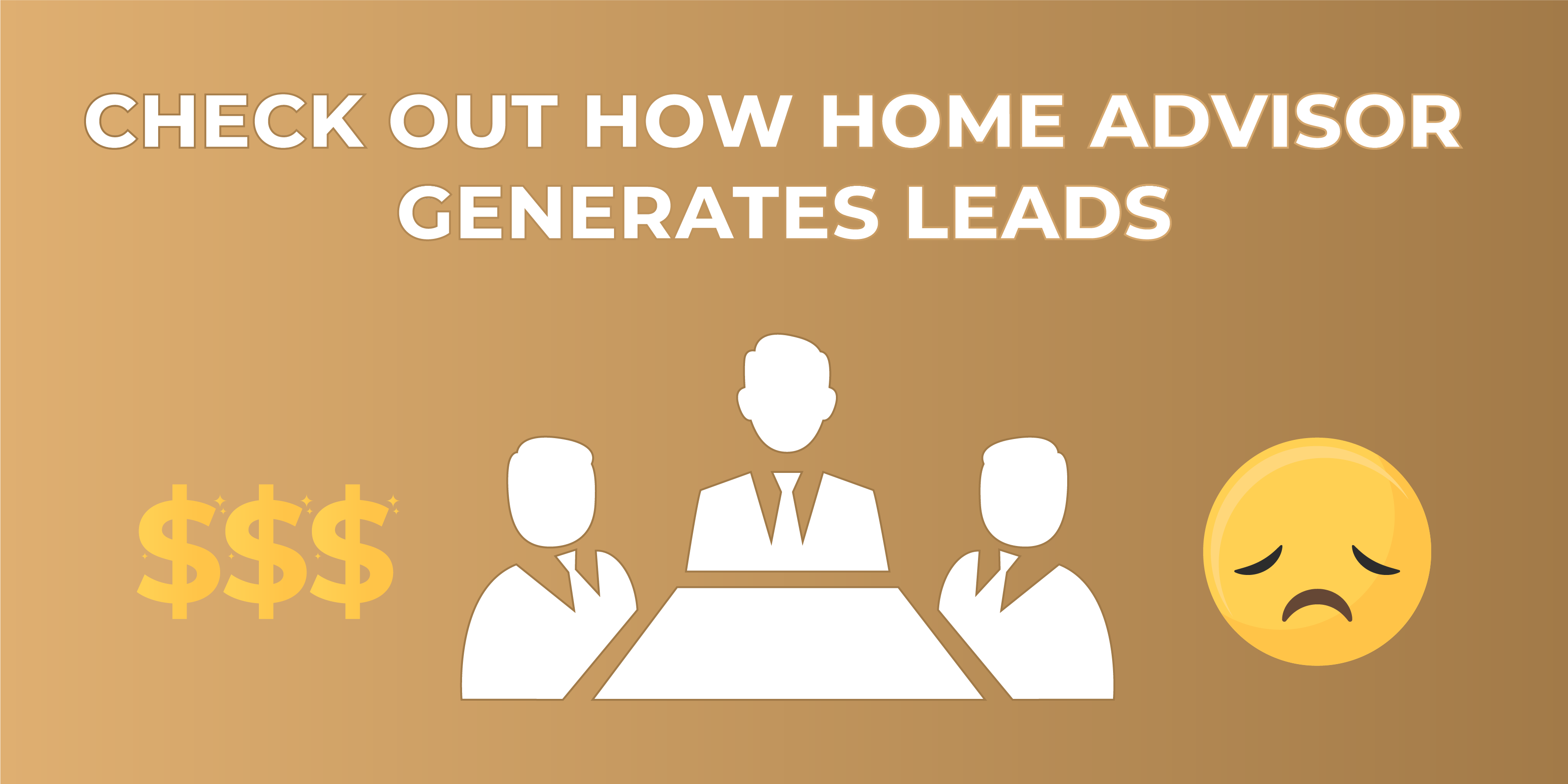 You must be thinking, "if lead generation sounds so good so far, how come I haven't seen any company?" That's the thing; there are many out there. You just don't know they are dedicated to it.
HomeAdvisor is one of the best examples you can find on the Internet as it is a top lead generation company that has spent millions building its brand but also earned even more zeros for this same reason.
They started small as everyone else but invested in building their brand awareness to make people who are looking for home services go to their website and find what they need. They are over 75% of people's first choice when they need those services.
If you don't get HomeAdvisor that much or need a refresh, users need to submit their information to request a service and get a professional or expert who can provide it.
HomeAdvisor's job is to share your information, which makes you a lead, with local companies so they can contact you and offer the service you're requesting. For sharing this lead information, HomeAdvisor gets paid by the companies. This happens for every single lead they send to multiple businesses.
Business owners who don't have marketing skills or don't even know how to have any online presence will always rely on those pages to list their services.  They will save time and effort, but companies like HomeAdvisor can make them spend lots of money as leads aren't exclusive (one lead is sent to multiple companies after all).
Using Facebook Ads aka Paid Ad Platforms: Do They Generate Leads?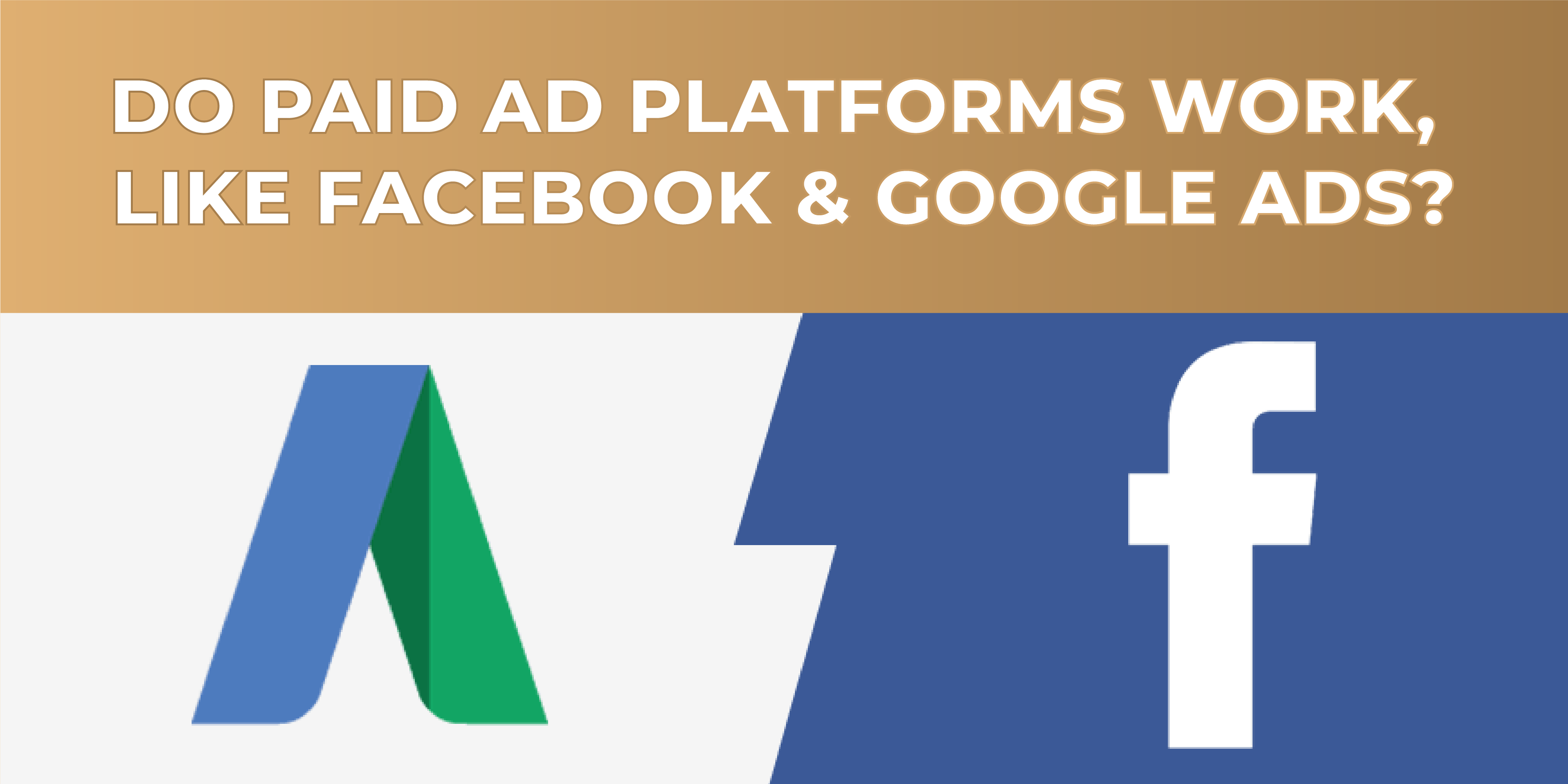 They DO generate leads. If not, no one would use them.
However, you need to remember two facts:
Paid ads or platforms can be expensive.

They don't generate "natural" leads.
Whenever someone sees or clicks in one of those ads, over 80% of them did it by accident or are trying to close/report it.
Why? Because they aren't looking for those services. At least not at the moment.
What those ads do instead is interrupt their time on the platforms. Users aren't there to find companies or businesses unless they are searching for a specific company's user, and for that, there's a search bar. This is why it is hard to convert them to actual customers who will show interest in the companies' services. Also, you're limited by a budget.
When using lead generation, everything is organic. You aren't forcing others to pay attention to your business but rather being there when they need you. This is why Google's organic traffic will always beat paid ads, and the reason companies continue investing in it, which is a lot cheaper as well.
What Is Local SEO?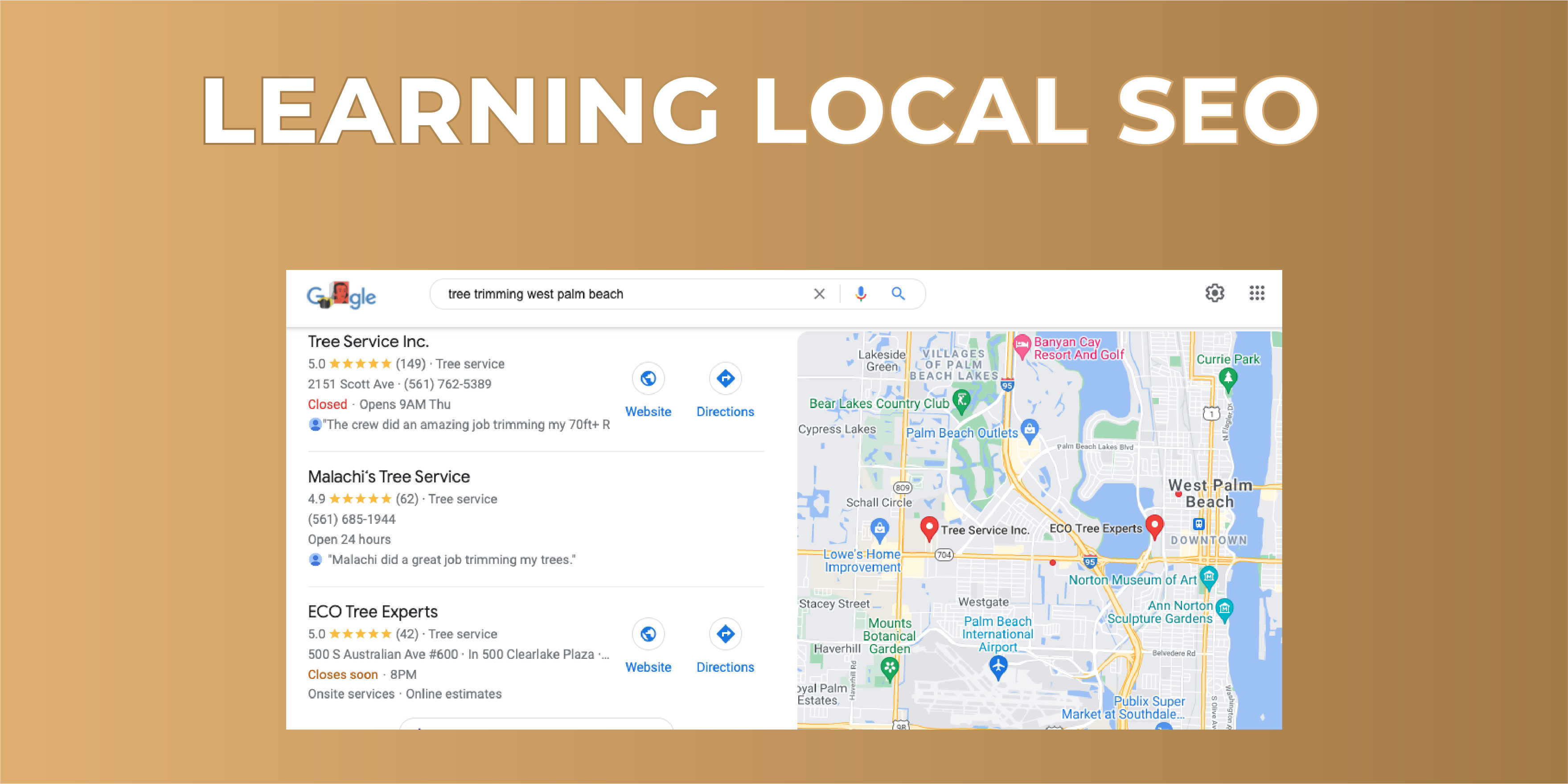 Don't worry… I didn't get it at first either. Following the short explanation, local SEO focuses on scaling businesses' visibility on search engines. However, this is only for those who serve their communities face-to-face.
What does this mean?
Experts and professionals like painters, plumbers, and dentists (but not only them) offer their services to their local customers. Why? Because they can't deliver them unless they are located in the same area of their customers.
To make sure those businesses get more leads, you need to rank them locally by claiming the business listing on Google to place them on Map Listings. Local SEO also involves online reviews, citation management, and how you manage your entire online presence in the local area.
If you are going to bet on lead gen, you need to adapt yourself to today's world: The Internet.
Keep in mind that although traditional channels and methods like billboards, warm calls, and pamphlets still work, they aren't part of your tools. Whenever someone needs a service, they go to Google and search for it.
"Dentist in Miami" or "plumbing services in Orlando," etc. And you can keep coming up with services or professionals people need and look for. Thus, you need to make sure you're using Google to get the companies in front of their clients.
Users will always click on the first search results (those near the top), and many of them will be either Ad links (people paid to place their websites there), Map Listing, and then you get websites. Almost all of them are your goal and where you should always aim to place yourself.
Can My Car Wash and Detailing Business Utilize a Local Lead Generation Strategy?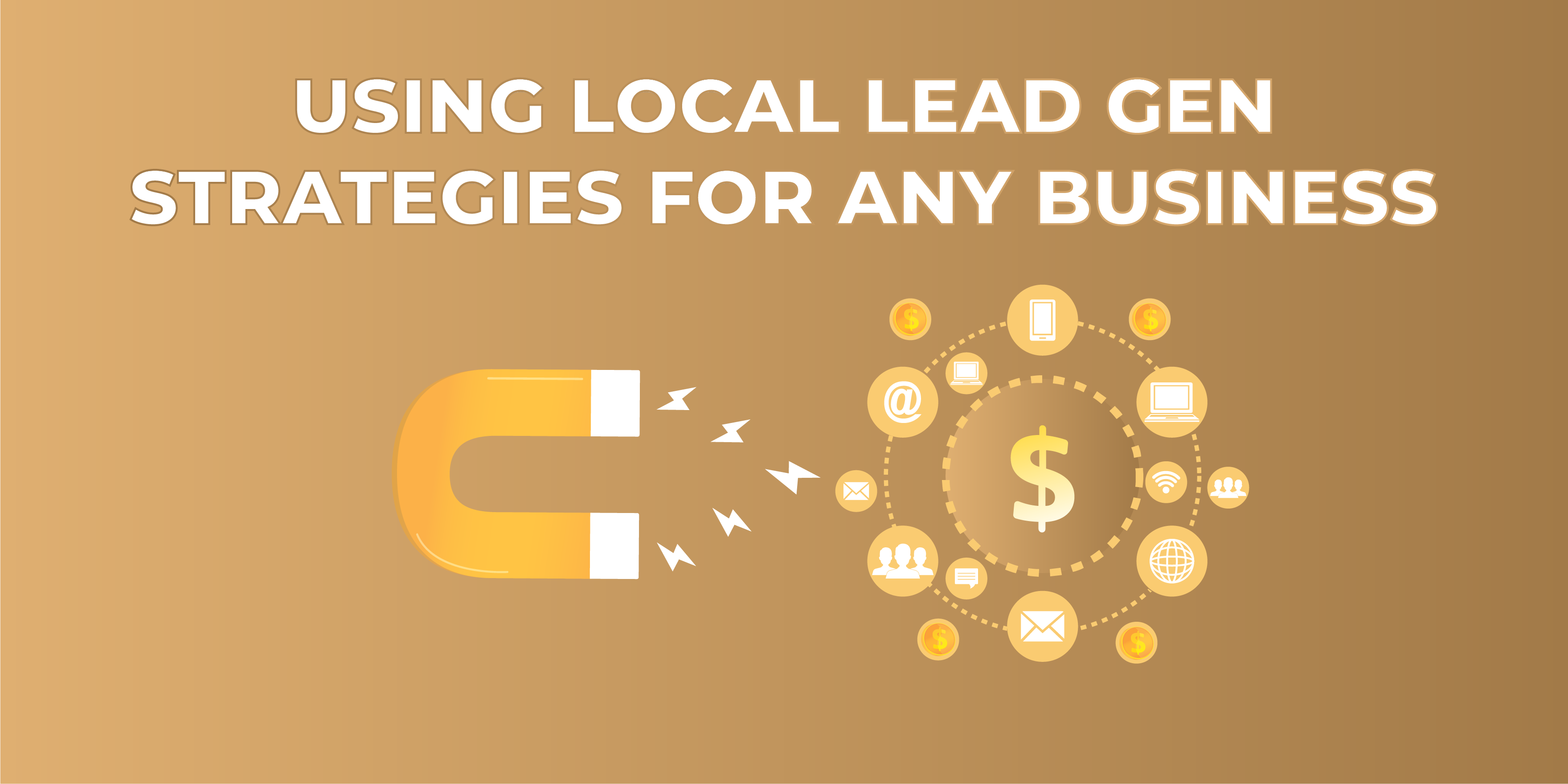 If you want customers, you better know you need it. Following the previous explanation, lead gen is all about placing businesses in front of their customers, choosing them over their competitors.
Put it simply – it's all about closing deals and having clients for those companies to make money. The main difference with the usual methods companies use for this is how lead generation approaches different channels to get them in the right place of the market to get customers.
Those channels are all focused on the Internet as most people are searching for products but also services across the net. The issue is that the Internet is way too broad, and businesses don't know how to place themselves. They usually try, but they get one common result: losing money and time.
How Powerful Are Organic Car Wash and Detailing Leads from Google?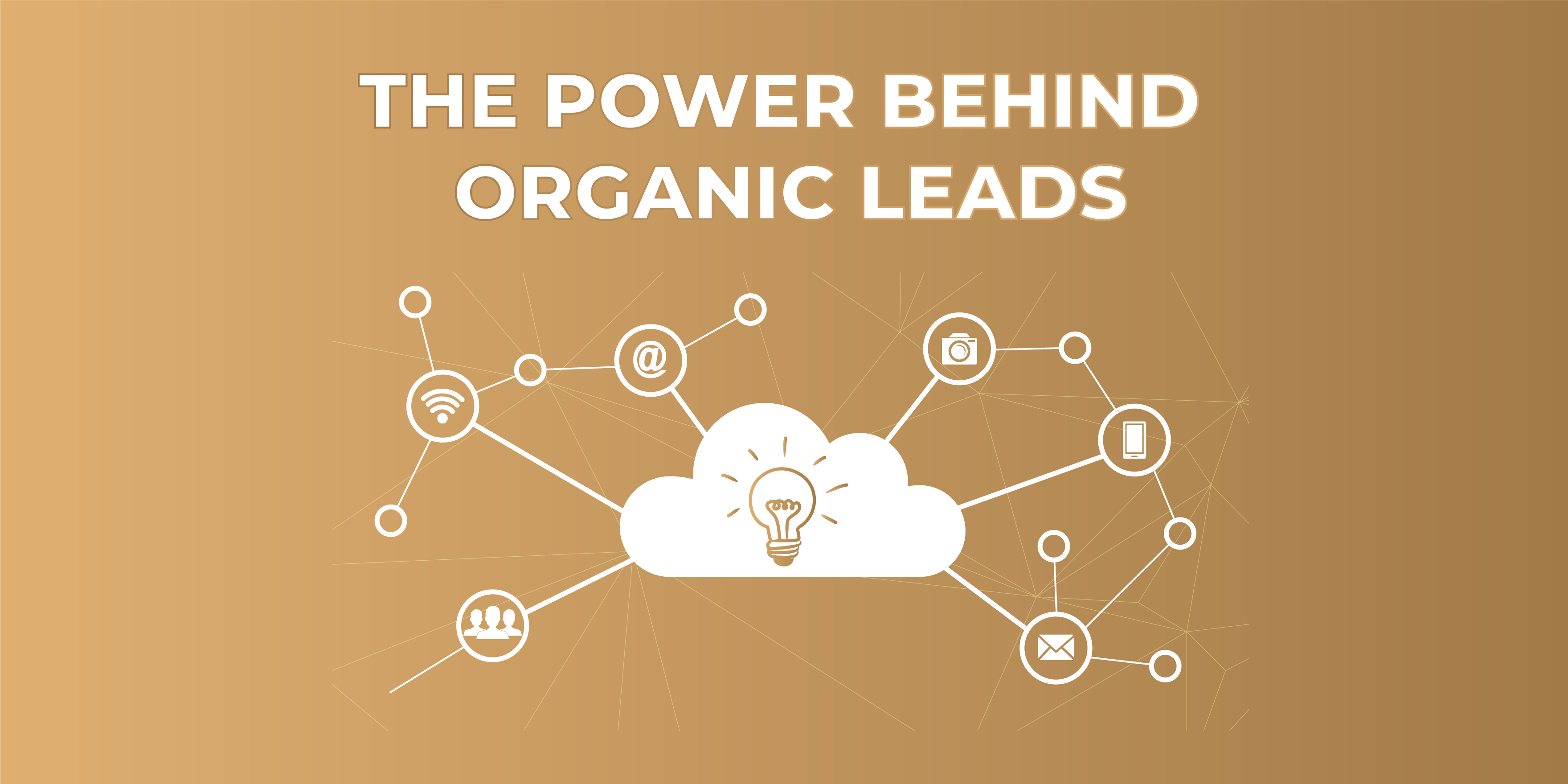 For companies looking for customers, it's everything. For you? Pretty much the same. When you build a business with digital properties, you get to make thousands of dollars a month.
This isn't a "get started today and get rich tomorrow" thing, but it is HIGHLY scalable, and ROI + positive results are guaranteed. Learning a fairly decent and very needed set of skills to create your digital properties and start ranking them on Google is required.
I have invested in several online businesses over the years, and if there's something uncertain, whether you will get your ROI or not, even more than the actual profit.
However, this business moved my earnings from five figures a year to a month in ONLY passive income while sitting comfortably at home.
On my laptop. Anywhere. Anytime.
You can look at one of the first sites I built back in 2016, and it continues making me over $1.000+ every month. The best part is that I don't need to touch it or the rest I've built over the years, just like this digital property.
What Makes Lead Generation SO Alluring?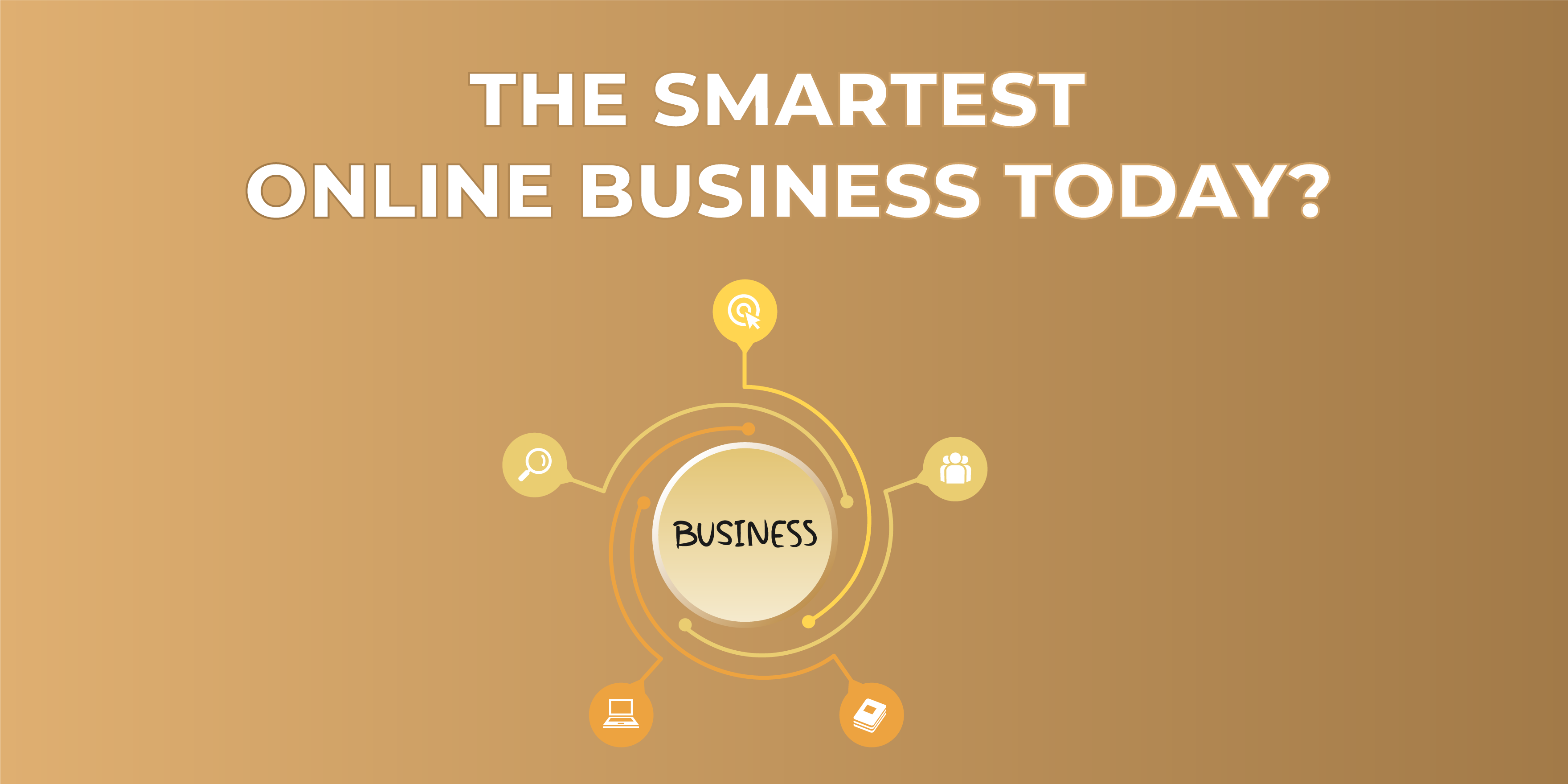 Here it goes: you can work from home.
The main issue with regular business opportunities is how much you need to invest in staff, equipment, or rent to have a place to sell your products or offer your services.
We all know the hassles of traditional businesses that involve regular expenses, which are extremely high.  Can you afford it? I don't think so, and even if you can, is it worth it? Now, it isn't only about the money. You also need to put in a lot of work, and it isn't only during the first couple of months or years. Usually, it is as long as you continue running it.
You can save yourself those headaches and bone-breaking tasks and expenses with lead gen since it is more about generating leads with digital channels—mainly websites.
Websites can be VERY cheap to build, and with many tools online, you get to do it in a couple of hours instead of days. Any virtual or digital business is scalable and won't need constant maintenance.
So, let's summarize this:
You save money in regular expenses with traditional and most online businesses as what you need is yourself and digital properties (websites).

You can bet on passive income.

 There's no need to hire more people to get started.

You can generate leads in multiple industries, which allows you to work on any niche you want.
How Can I Get Started in the Local Lead Generation Program?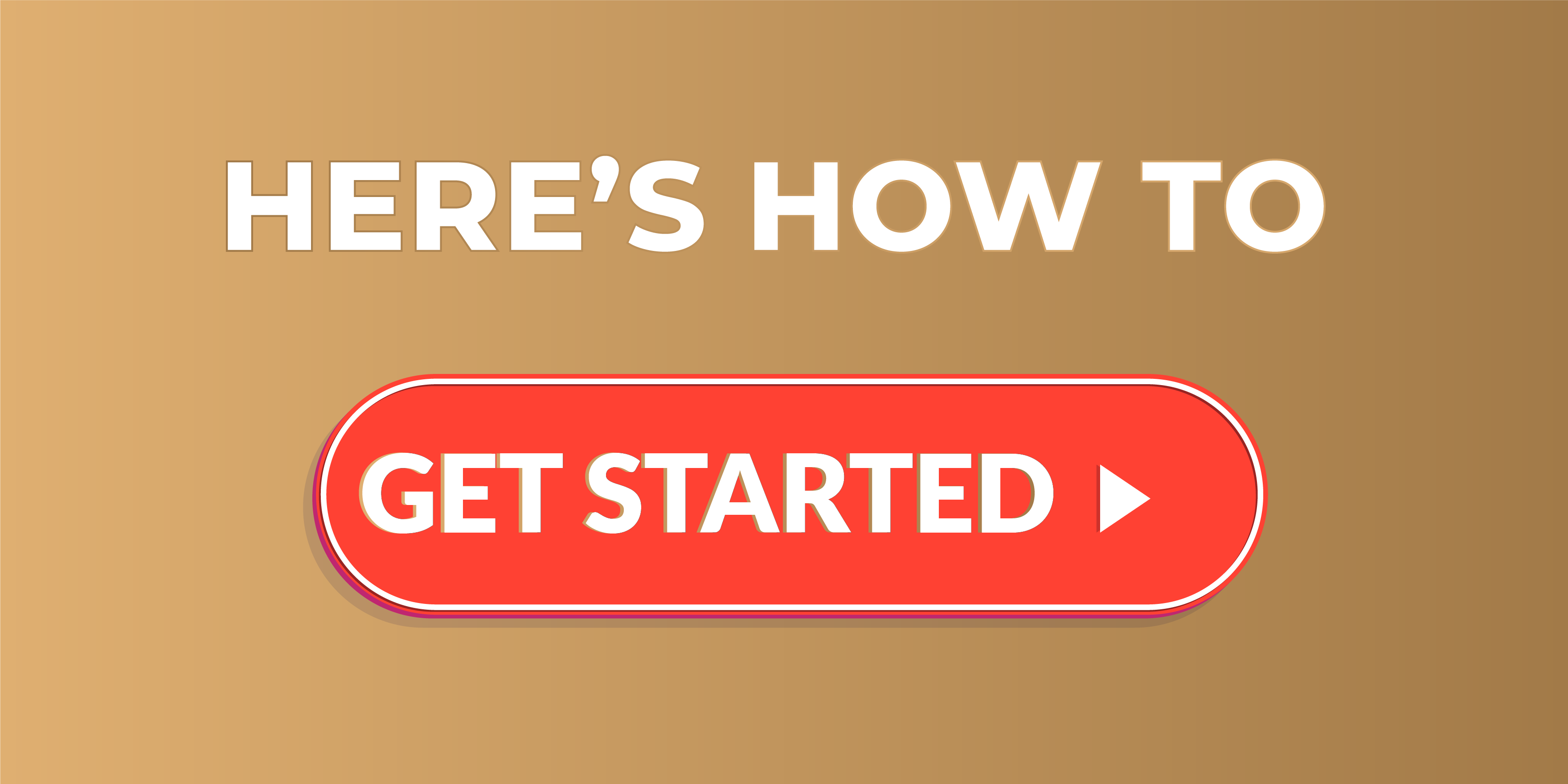 Anyone can start and learn. That's the beauty of this business model. I knew nothing about SEO, Map Listing, and everything I've mentioned so far. It is all about learning the skills, gaining experience, and deciding to take the step.
Remember that this business model will never get old as business owners are always looking for leads. They need to do business and scale their companies. Why not do the same while helping others and still making money?
You can start with this local lead generation course highly recommended for anyone wanting to grow in the business. It is a close training that will take you through each step and make sure you are able to get your ROI, profits and take control of your life.
You will be added to an incredible lead generation family ready to help you 24/7 when asking questions on the group. Anyone is welcome who's willing to put in the work. Click here to watch the lead gen webinar.