No matter how long you've been in business, generating wedding service leads is always the most challenging task. It's a numbers game that is part of building a successful wedding business.
You are probably wondering with this, how many weddings should you have on your calendar each year? How many leads are you going to need in your sales funnel? These questions are often followed by another question: "How can you get more?"
Because the number of leads that convert into clients is not consistent when you're just starting, having more leads can always benefit your business.
If you're trying to grow your company or services, increasing your leads (and booking beyond your capacity) can be a key step in your growth.
We want to help you get more clients for your wedding or to hire a new associate. Thus, start by knowing your target audience and think about the entering lead generation program or plan you'll follow by integrating as many of these lead generation strategies as effective they are.
Find Your Ideal Client
Before you spend money or time trying to connect with potential brides and grooms, you must first determine who they are. You need to create a profile of your ideal client that describes where they shop, eat, and what they care about, and specific preferences about style.
This information will help you determine the best platforms for your advertising and your attention (i.e., Instagram). You might waste time and money if you don't know your ideal client.
From here, you can start worrying about the rest of the strategies and steps for more sales-qualified leads.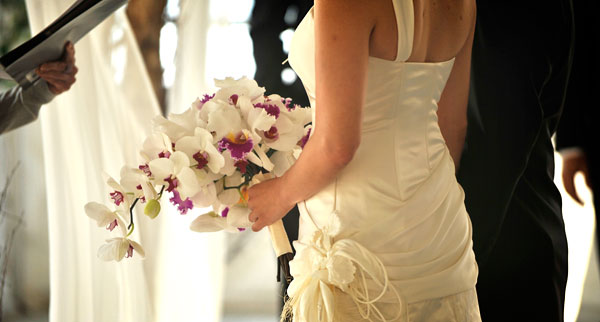 Create Photo Galleries
A successful wedding page requires amazing photos if it wants to stand out and increase the lead capture percentage of the company in the short and long run.
As amazing as iPhones are to take photos, the ones we are referring to are not snaps taken quickly from one of them. Instead, these are professional photos taken with a professional camera.
Most often, the photographers of your wedding couple are willing to share their rights with you in exchange for photo credit and a link, or you can pay them a specific commission for sending a copy of the photos as well.
Now, which photos should you buy?
This is a list of photos you should purchase when creating your wedding photo gallery:
Close-ups with couples.

Couples enjoying their receptions.

Couples dining together or standing in front of the food.

Guests dining or enjoying.

Any food stations or unique food concepts.

Close-ups of buffet stations and plated food.

Some unique reception ideas.

Venues (with a hyperlink).

Services for bars.

Decor and guests enjoy entertainment.

ShowCase Studies aka, Real Weddings
These are often called case studies because you will show your visitors what you are capable of doing during real weddings and what they can expect from your services.
It is easier to imagine a wedding when you know that the photos your visitor is looking at are from a real one, which will make them want to work with you even more.
If you are showcasing a real marriage, it is important to include all the "big" details in one glance:
Location.

Guests count.

Indoor/outdoor.

Season/time of the year.

Theme.
The only copy you will need for a real wedding is your menu and any other details, challenges, or cool ideas you created for the couple. This shows that you are a committed couple.
Photos are the most important part of a real wedding. Include as many photos as possible from the checklist, including the unique elements of the reception. Also, include a link to the venue. This will help you build those relationships with the venue.
A lovely quote or testimonial from the happy couple can end the real wedding feature.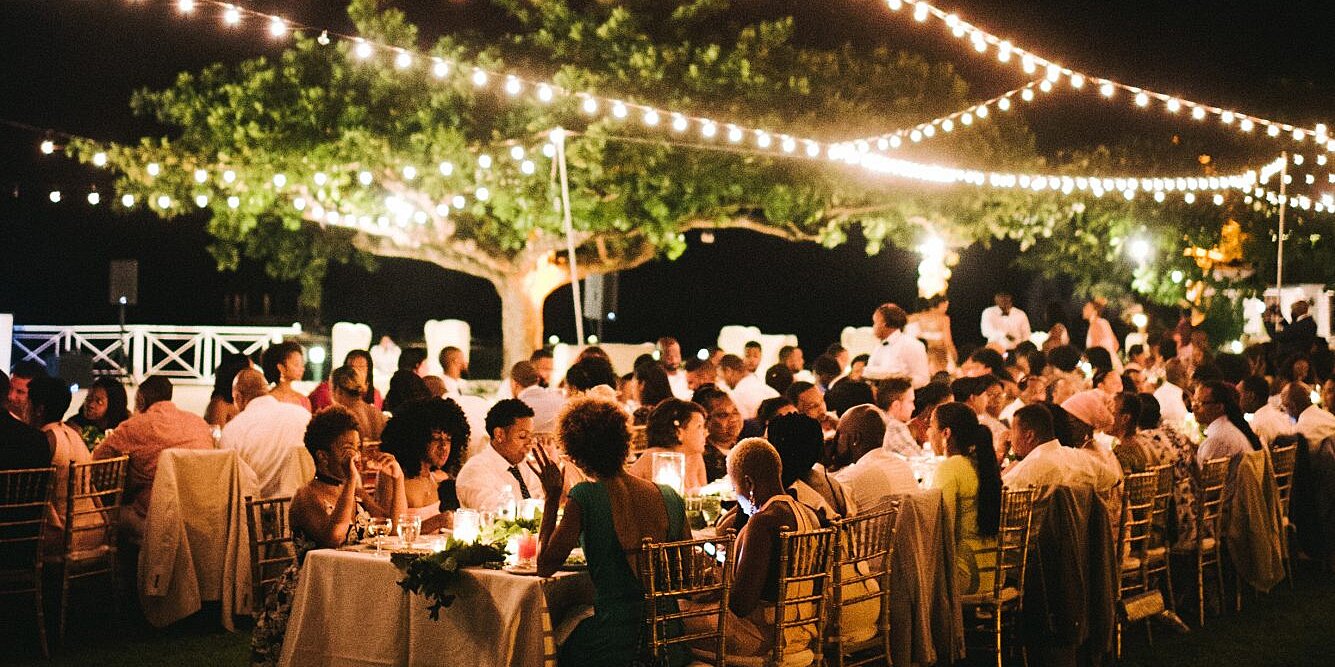 Wedding Guide and/or Menu(s)
You should have a resource on your wedding pages to assist visitors in planning their weddings. Based on your brand and services, a wedding guide, such as this catering guide, could include the following:
Sample menus or menu packages.

Packages and/or bar services.

Here are some examples of timelines.

Communication lines.

Coordinating.

You can rent decor, rental, entertainment, and other services.

Information about your exclusive venues.
Make sure to clearly state how easy it is for you to work with. The bride and groom don't want their wedding planning to be difficult. This is a great opportunity to show them how amazing it would be to be their wedding client due to how well-prepared and organized you're from the beginning.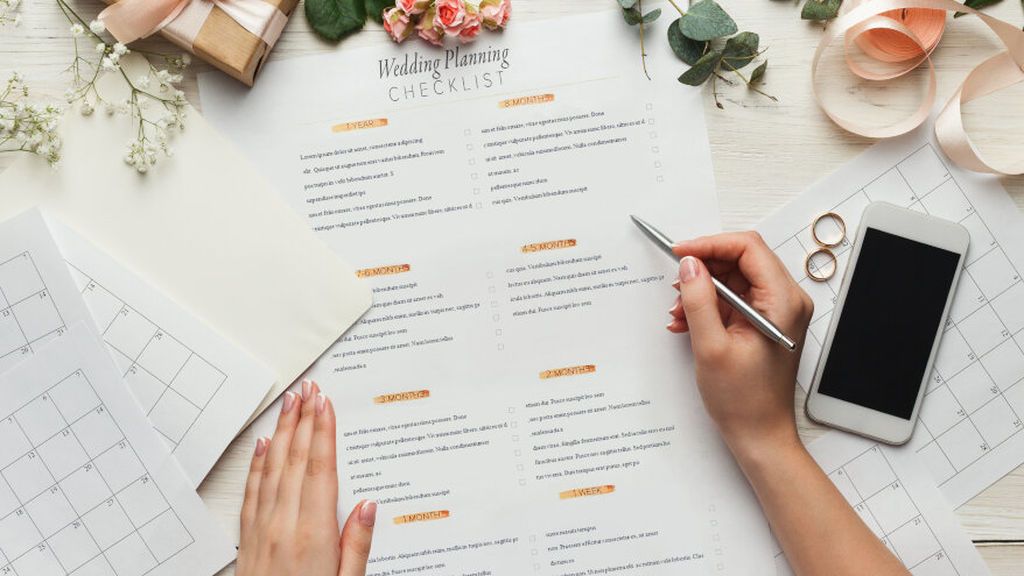 Update Your Portfolio
What happens if you already have a portfolio and want to skip what we mentioned before? If you aren't generating leads thanks to it, then you need to update it instead.
When reviewing websites and wedding services, one of the most common issues you can see is that they fail to maintain a consistent portfolio.
You will improve your services, and with time, you might even add photography services to the wedding options. But, overall, it is important to keep your website and social media updated with new work.
It is equally important to update and remove old photos and edits.
Quality is more important than quantity. It's better to have a small, high-quality portfolio with consistent editing than to have all your photos in one place.
Clients will be confused if your portfolio is inconsistent. Are they able to trust you to take care of organizing and designing the best day of their lives?
Social Branding
What's the most interesting part about having a wedding business or offering the services? A website is not necessary to start it.
We know websites are vital, and you will sooner than later need to have one. However, we have met many incredible wedding companies that are highly sought after simply because they have a strong social media presence.
However, we believe their success is due to the fact that their work is just too good. Now, you could do the same, but we actually recommend starting your website as soon as possible.
If you have no idea how to do so, creating a website in 2021-22 is simple, affordable, and easy.
Maintaining your brand is possible by updating your portfolio, giving your website a facelift, and refreshing it. You should do this every year to ensure your best work and keep up with the latest trends (just like in the previous strategy).
Next, keep your bio and contact information up-to-date.
This is both important for branding purposes and SEO. Google considers how frequently you update your website, social media, and other websites as a ranking factor.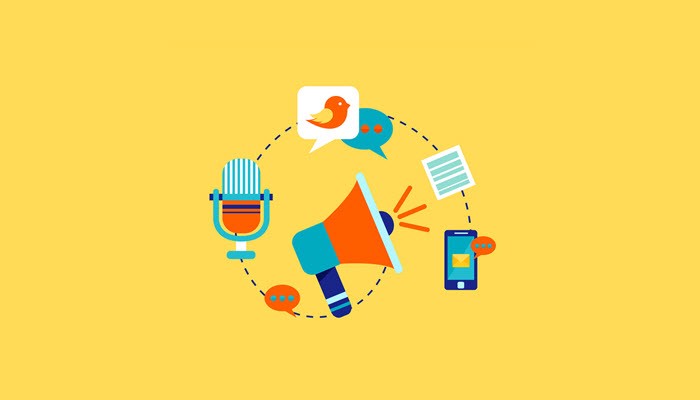 Work in Your SEO
SEO or search engine optimization is the tactic to work around your online presence and allow the algorithm in search engines to place you at the top whenever someone is looking, in this case, for wedding services.
When you have a website, your money will go to waste if you don't take the time to optimize it right after it is created. Thus, here are the most important SEO elements you need to focus on:
Website age – How many years has your site been online? How long have the articles been around? A domain usually takes around a year to rank in a significant way. It takes time for content articles to "age" before ranking. Therefore, continue investing time, and you will get there.
Active content – Comments on posts, new posts, social sharing, etc., all show that your website content is active and relevant, which is huge in Google's eyes. Relevant content is what search engines are willing to share with searchers.
Load times – Nobody loves a slow website. Google is aware of this and will penalize you if your site takes too long to load. Site speed increased = higher rankings.
Backlinks – A backlink is a recommendation from someone you know. Google will trust you more if there are more recommendations. Google considers recommendations of higher quality more valuable than those of lower quality.
Relevant content – Does your content accurately answer the question/search intent of the user? If not, adjust your content to be problem-solving inclined.
Website Traffic – SEO can be a bit of a contest. Google considers websites that have a lot of organic traffic as highly relevant and worthy of being shown in search results.
Security (HTTPS). The simplest way to increase your ranking is to upgrade your website to HTTPS. It is easy to add the "S" sign for "secure." The process of adding your website to a web host can vary depending on the person hosting it.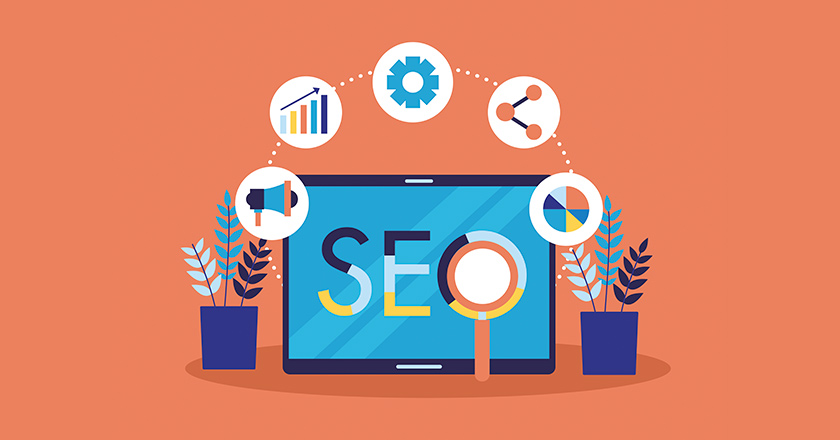 Now, where should you start when it comes to SEO itself and optimize it properly in your website and other platforms?
These are the areas and elements to focus on:
Keywords: These are terms that you want your website/webpage to rank for in search engines. Use tools such as Google Keyword Planner to conduct keyword research. This will show you historical data, monthly average searches, competition levels, and other keyword-related information.
Title tags: This refers to the name of a website. This is what appears in users' browser tabs and search engine results. Avoid keyword stuffing and use your target keywords.
URLs: This helps Google to understand your website and every page within it. Be sure to choose keywords that are focused on what users will find on each page. You should also avoid keyword-stuffed URLs that are too long.
Local SEO: This simply means that search engines should consider your location to be a selling point. Couples don't search for a "wedding venue"; they want one that is close to their home. A phrase such as "outdoor wedding venue Texas" is an example.
Image optimization: Make sure that photo file names include relevant keywords. After adding an image to your website, add the alt text. Make sure it reflects that keyword and subject.
User experience: Google recently stated that page rankings would be directly related to user experience. This means that a website with a poor user experience will have a lower chance of ranking highly on search engine results pages.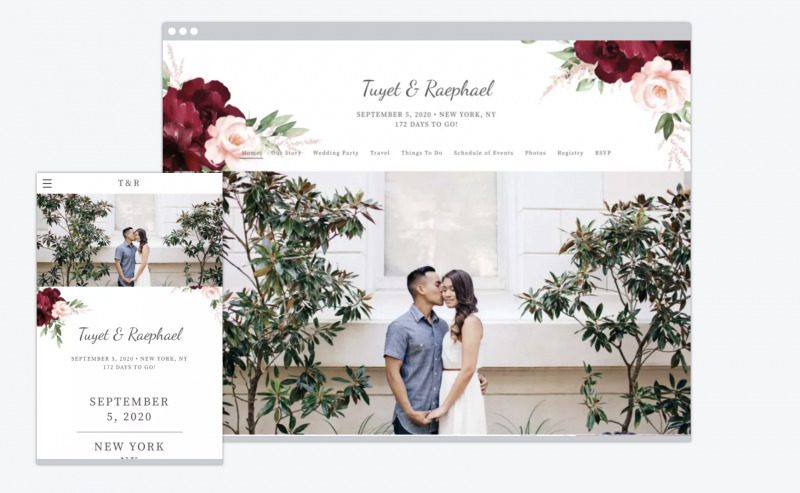 Revamp Your Social Media Channels.
It is not enough to have a social media presence. Event venues and hotels must make an effort to be noticed on social media. Here are some strategies to consider:
Post frequently: It will vary for each location. However, you should establish a routine and follow it. Remember: Posting is not enough.
Use hashtags: A hashtag on Instagram will get 12.9% more engagement than an Instagram post that doesn't have one. Don't go overboard with your social media posting and keyword selection. Limit it to a few relevant hashtags per post.
Prioritize engagement: High engagement (likes and comments, etc.) is important. High engagement (likes, comments, etc.) is important for increasing the likelihood of conversions. However, person-to-person interactions on social media are crucial as well.
Get to know vendors: Every person involved in weddings at your venue should have a positive experience. The same goes for vendors. Although it's an easy gesture, tagging vendors in posts can make a big difference in helping to promote their business. This sets them up to do the same.
Update your bios: Make sure that each social media profile links to your website. Make sure to include links in all your social media posts.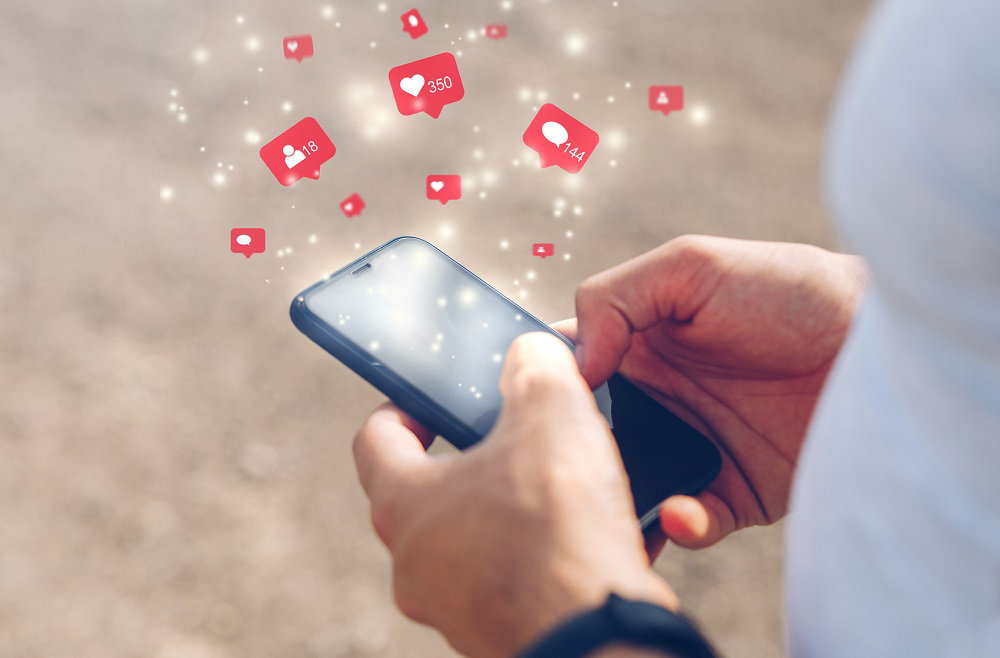 Review and Testimonials for Leverage
In case you didn't know, several studies have found that reviews and photos are two of the most important things couples consider when choosing vendors to work with for their wedding.
About 80% of couples consider reviews "very important." It also notes that vendors with positive and negative reviews are more likely to be booked than those with no reviews.
Providing exceptional customer service and unforgettable experiences is, of course, the number one priority, so positive reviews can come naturally.
What about encouraging positive reviews all the time? What about the dreaded negative comments? Be sure to be listed on websites like Yelp, TripAdvisor, and Google My Business.
Promoting positive reviews on your website, social media channels, and in-person is a smart thing to do. Respond thoughtfully to negative reviews. Offer a solution and be understanding.
You might also consider adding a section on your website that is dedicated to testimonials.
Utilize Video Content and Real-Time Tours
The average person will spend 100 hours per day viewing online videos by 2022, which is why you are missing a great chance if you haven't dedicated enough time to prepare your content in this forum.
The best part isn¡t only generating qualified wedding service leads thanks to it, but also that video content offers over 75% of ROI.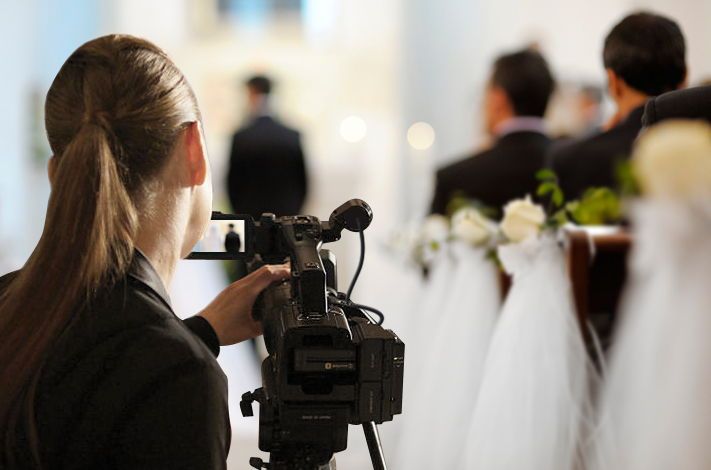 Now, 83% of marketers say that video aids lead generation and increase overall website traffic. Simply put, the video should be part of your lead generation strategy. Here are some ideas in case you don't know what to share:
Make a promo video with footage from past weddings. It should be prominently placed on your website.

Offer virtual tours: These tours don't replace in-person walkthroughs but allow couples to see their options from the comfort of their own homes.

Remember the testimonials and reviews we mentioned above? You can collaborate with vendors, planners, and couples to create a video highlighting the wonderful experiences people had at your venue.

Get to know the people behind the scenes. Couples enjoy a close relationship with all those who are involved in their wedding. You might consider creating a video that showcases your amazing staff and the work they do to create a wedding.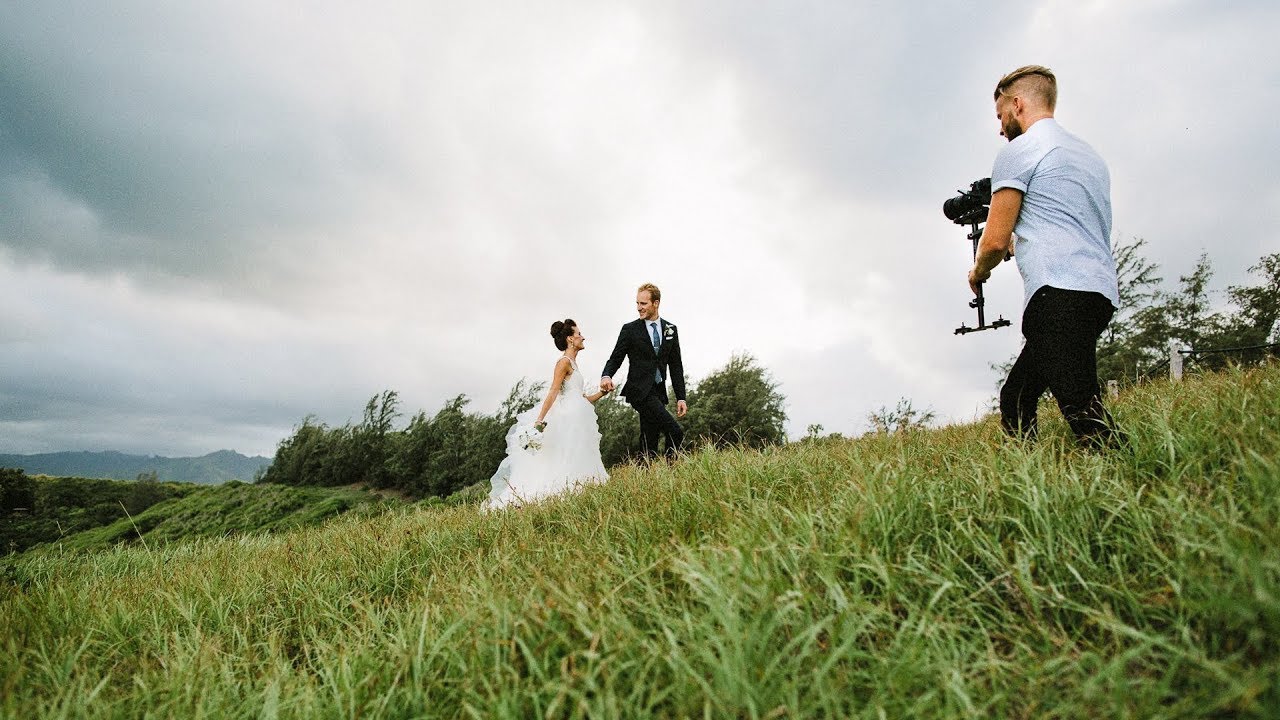 Make Offers That Are Difficult to Resist
The basic principle of every supply-demand chain is that when there is less supply, the demand is greater.
You can create urgency by offering limited quantities or time limits to your customers. Once you have created an offer for your customers, make sure they know how amazing it is.
Blog about it, mention it on your social networks, send newsletters to customers, or advertise about them at events or wedding shows.
You create a "bandwagon effect" by letting other customers know about your offers and increasing their value.
Create A Compelling Strategy
Finding a venue can be like buying a house. This process can take up to a year. Couples typically visit at least three to four venues before deciding on one. They call or inquire about six to seven times per year.
What does this mean? It is crucial to have a compelling strategy in the face of such competition.
An acquisition campaign is a common Facebook strategy used by many advertisers. This drives customers to a landing or website, then moves them down the remarketing funnel with a new advertisement every few days.
Although this can be a great strategy, we discovered a better way that worked for several clients in the industry: Lead ads.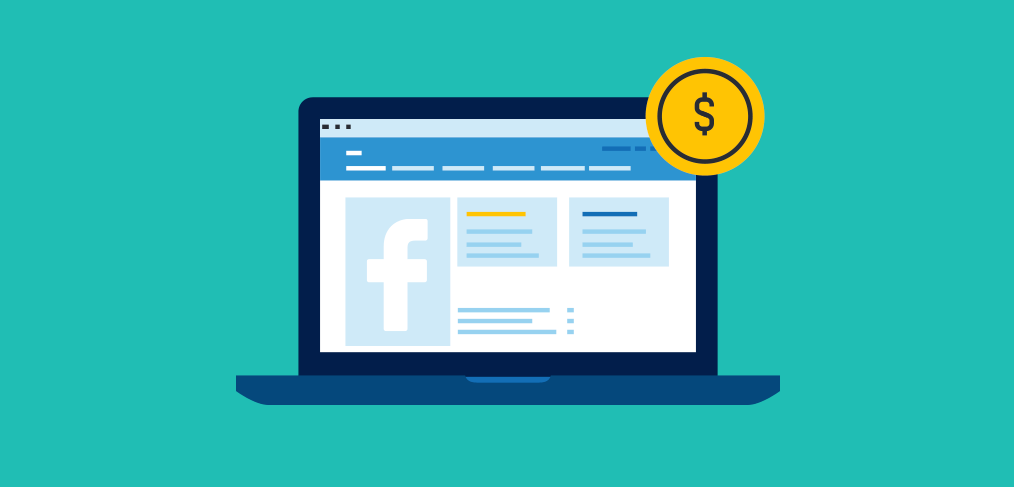 Lead ads behave and look exactly like standard image ads, with one exception. Instead of sending users to a landing page when they click on lead ads, they take them directly to a Facebook form.
Facebook automatically populates the form with user information so that users only need to hit submit.
All your sales team needs to do is close them.
If you have a strong sales team and a well-structured lead nurturing process, Facebook leads can turn into new clients. This is fantastic news because you can use a high-funnel marketing channel to generate low-cost quality leads.
To this strategy, make sure to include retargeting in order to reach again those visitors and users who interacted with your sites and presence but didn't close the deal.
Networking Will Never Get Old
This strategy is more important to build your business than what many believe. This tactic is responsible for more than 75% of all wedding services leads for several competitors and businesses in the niche.
Now, you may be wondering what we are referring to. It is as simple as getting involved in networking by simply putting yourself out there in events organized in your niche.
Are there any local events for the wedding industry? You should attend. Do you feel shy? You need to get over it slowly but necessary to know how to network properly.
You can start by attending local events in the wedding industry and chatting up with other vendors. Although you can concentrate on the wedding venues and planners, you can just look at this strategy as a way to interact with others regularly but with a benefit in the end.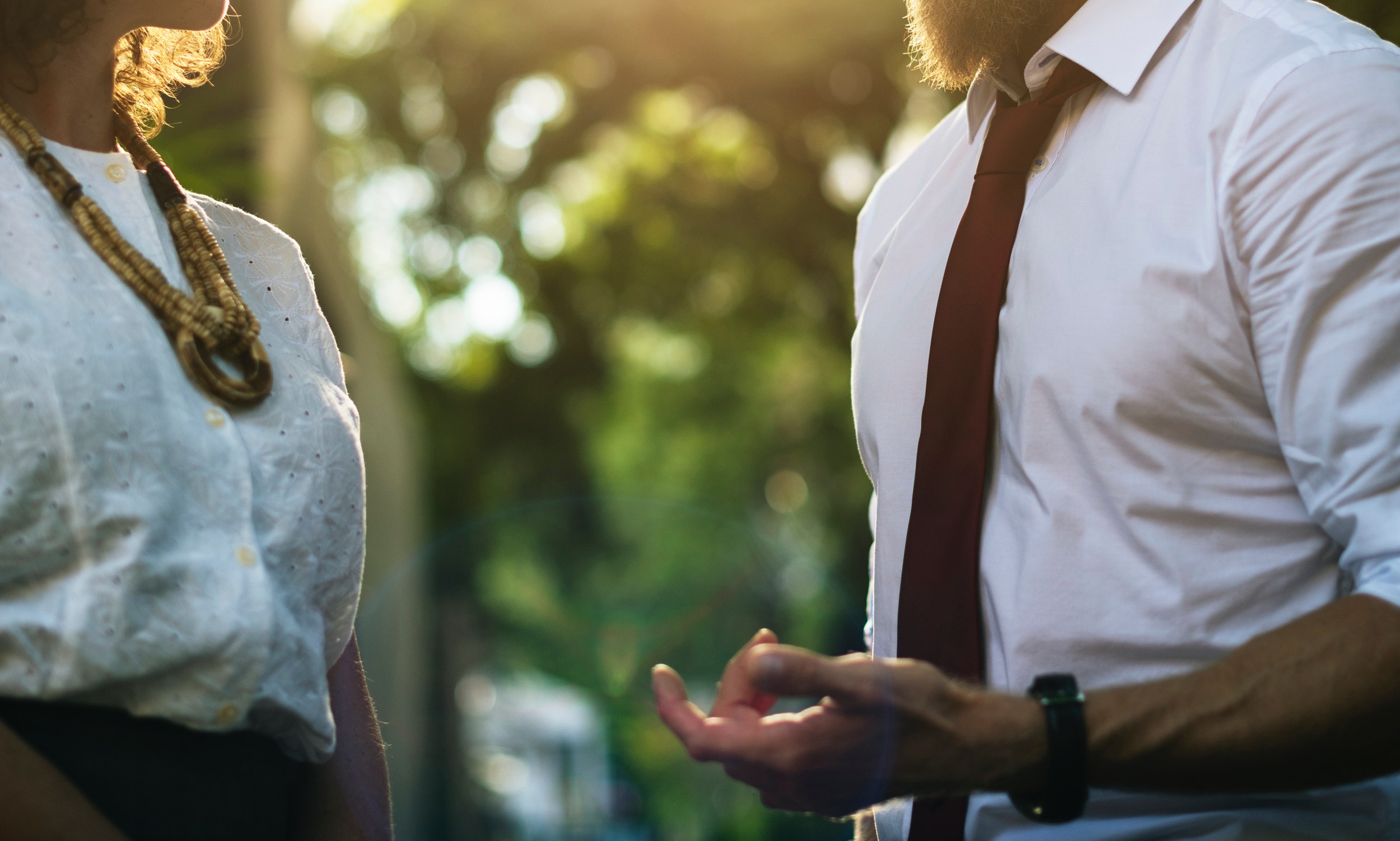 When speaking with others, make sure you mention a bit about your business and tell them who you are. You can also establish another type of conversation as long as the mood is right for it.
You don't have to feel too pressured with networking and, thus, spending time with others in those events.
We know you are probably wondering this: What if there aren't any of the networking events for you? Do some research.
Reach out to the wedding planners and venues you are interested in working with. Send them a friendly message. Call them and ask if they would be willing to take you out for lunch or coffee. There are no strings attached.
You just need to go out there and search for networking opportunities. If you don't let yourself know, there is no way others will be willing to invite you.
This entire principle applies to anything related to lead generation.
High-quality leads, visitors, prospects, none of them will get to you unless you bring them. Hence, invest as much time as you can and some of your money to ensure your wedding business generates those wedding services leads and wins against your competitors by improving lead scoring.
The Local Lead Generation Process for Your Wedding Service Business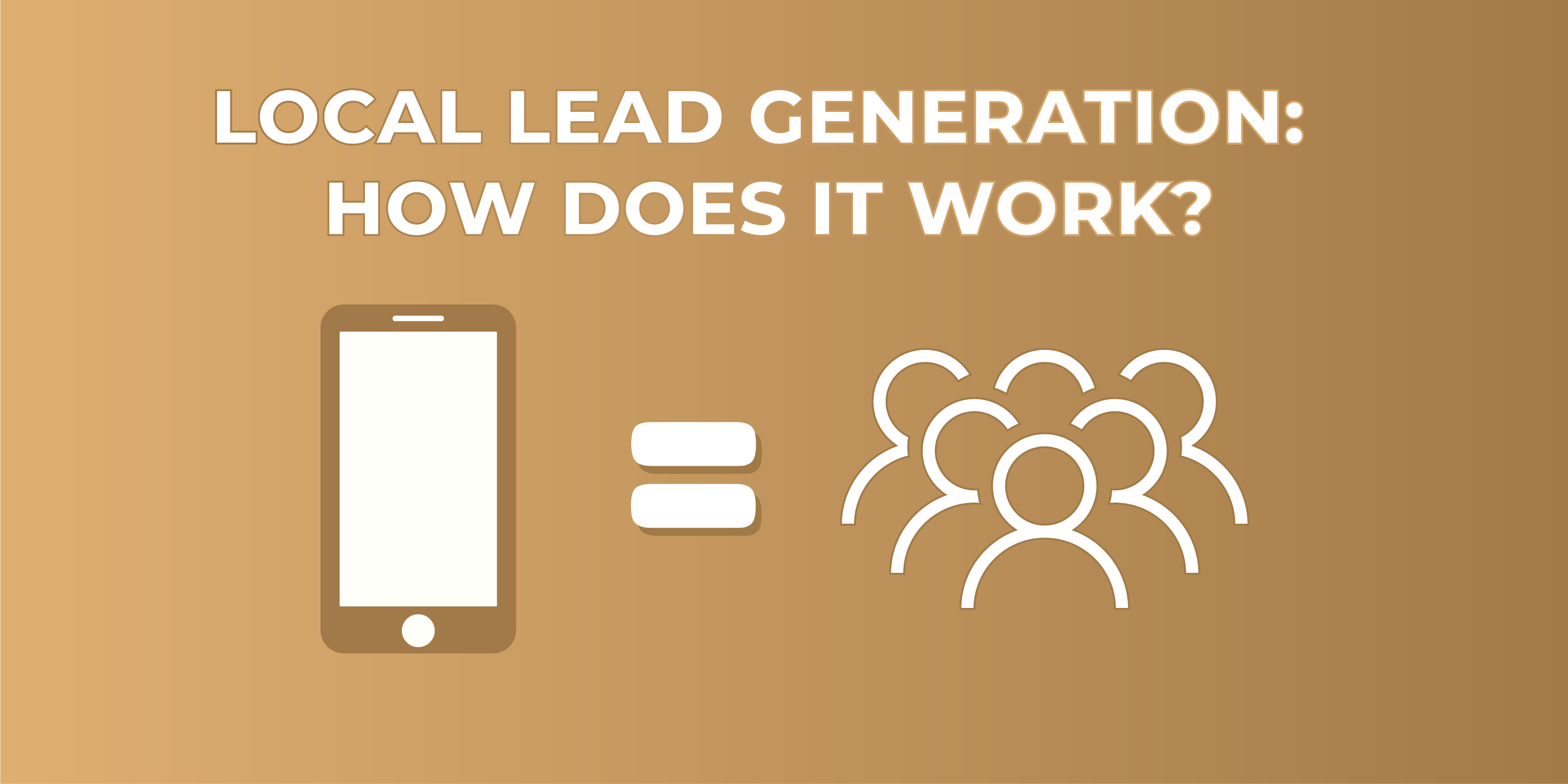 All right! So, everything is about building properties and generating leads. But how does the process actually take place? Are there other steps I need to know?
The steps I mention below are what students from our local lead generation program follow to generate leads for businesses like yourself. So I'll help you see what we do. And how if you join our program, you can simply generate leads for your own business (unless you want to start a side hustle and build a laptop lifestyle business).
Essentially, our lead generation can be divided into four steps:
The first is prospecting. You need to take the time to do market research on a niche (industry) and determine how many phone-driven businesses are there.
Keep in mind that this is local research as you need to know how many companies need leads. For example, you may search for "plumbing services Youngstown OH."
You will find dozens or even hundreds of businesses trying to get themselves in front of the customers by ranking on Map Listings, organic results, and even Ad.
The second step, building. When you find a niche (plumbing, tree services, a software company, real estate…), you will need to start building your digital properties. You don't need to be an expert in HTML or coding. It can be easy with the right tools.
The third step is now taking time to rank your lead gen website. With the site done, you need to work on SEO strategies and start dominating those Google search results. If you're new to SEO, it stands for Search Engine Optimization.
To keep it simple, it consists of the entire process of growing a company's visibility on search engines like Google and generating organic traffic. And remember this, local lead generation is part of the strategies.
Moving on to step four, once you rank the site, you will start getting your ROI and profits. You only need to rent it out to a local business interested in the leads the site generates. You can offer a couple of free leads to their move on with the actual pay per lead.
To review steps 1-4 above, I described it to a normal student who is building a lead gen business to help local service providers generate more calls. But replace the student with you as the business owner. And replace sending the leads to a business to simply siphoning the leads to your personal business.
By the way, fun fact, about 20% of our students in our local lead gen program are actually business owners who went through the program. And they use the skillsets we teach to generate leads for their own business.
An Example of Lead Generation: Home Advisor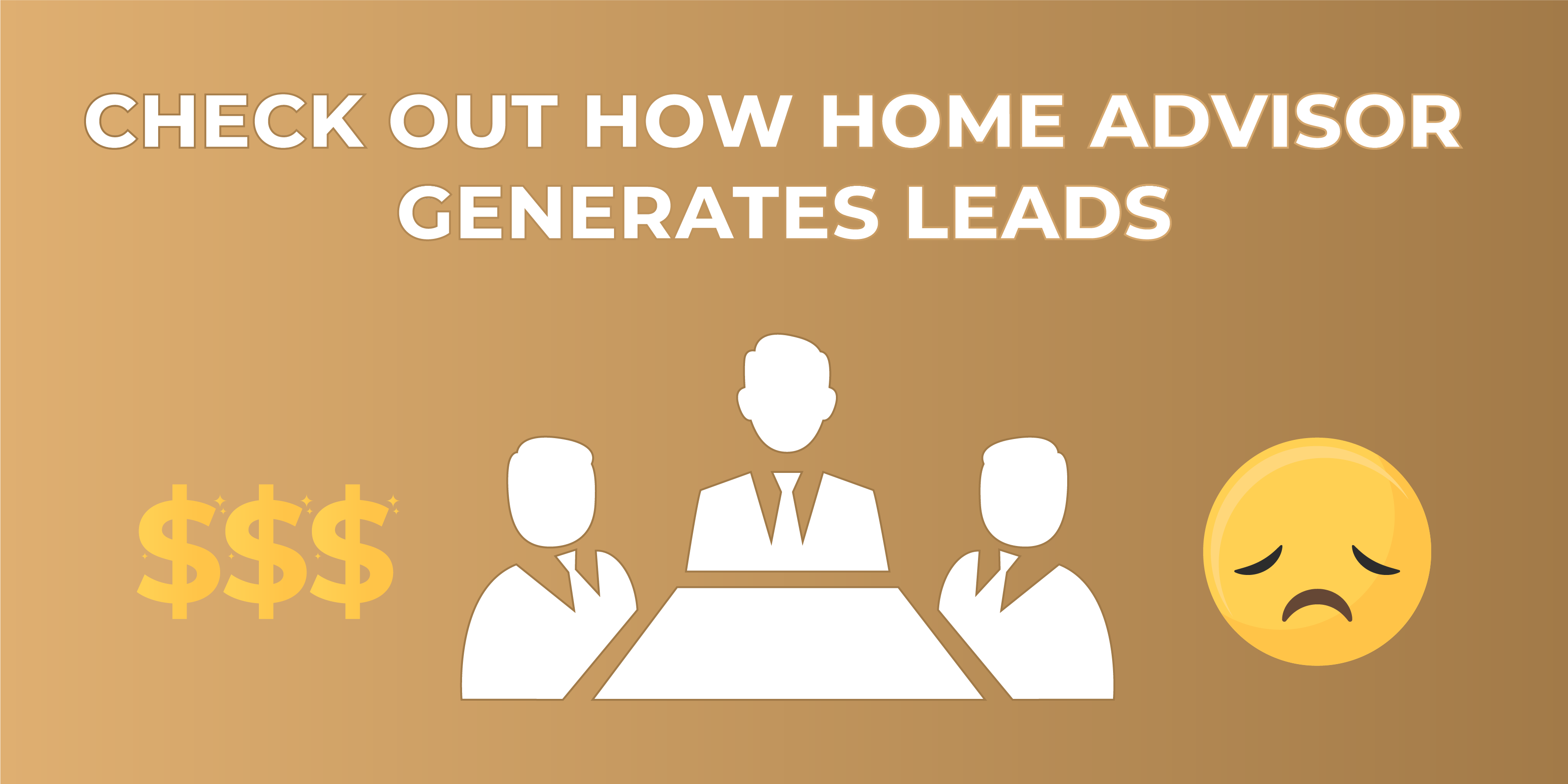 You must be thinking, "if lead generation sounds so good so far, how come I haven't seen any company?" That's the thing; there are many out there. You just don't know they are dedicated to it.
HomeAdvisor is one of the best examples you can find on the Internet as it is a top lead generation company that has spent millions building its brand but also earned even more zeros for this same reason.
They started small as everyone else but invested in building their brand awareness to make people who are looking for home services go to their website and find what they need. They are over 75% of people's first choice when they need those services.
If you don't get HomeAdvisor that much or need a refresh, users need to submit their information to request a service and get a professional or expert who can provide it.
HomeAdvisor's job is to share your information, which makes you a lead, with local companies so they can contact you and offer the service you're requesting. For sharing this lead information, HomeAdvisor gets paid by the companies. This happens for every single lead they send to multiple businesses.
Business owners who don't have marketing skills or don't even know how to have any online presence will always rely on those pages to list their services.  They will save time and effort, but companies like HomeAdvisor can make them spend lots of money as leads aren't exclusive (one lead is sent to multiple companies after all).
Using Facebook Ads aka Paid Ad Platforms: Do They Generate Leads?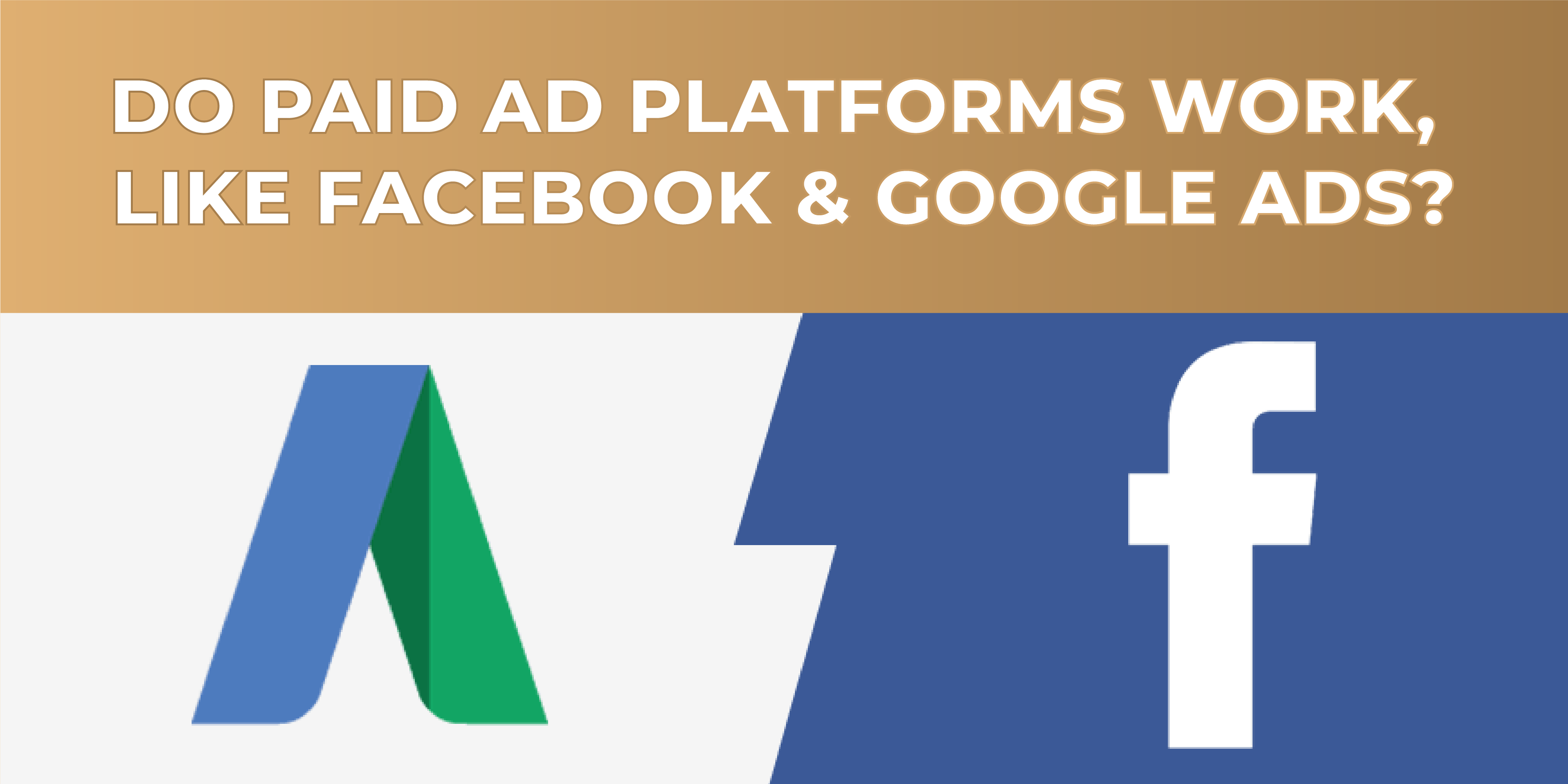 They DO generate leads. If not, no one would use them.
However, you need to remember two facts:
Paid ads or platforms can be expensive.

They don't generate "natural" leads.
Whenever someone sees or clicks in one of those ads, over 80% of them did it by accident or are trying to close/report it.
Why? Because they aren't looking for those services. At least not at the moment.
What those ads do instead is interrupt their time on the platforms. Users aren't there to find companies or businesses unless they are searching for a specific company's user, and for that, there's a search bar. This is why it is hard to convert them to actual customers who will show interest in the companies' services. Also, you're limited by a budget.
When using lead generation, everything is organic. You aren't forcing others to pay attention to your business but rather being there when they need you. This is why Google's organic traffic will always beat paid ads, and the reason companies continue investing in it, which is a lot cheaper as well.
What Is Local SEO?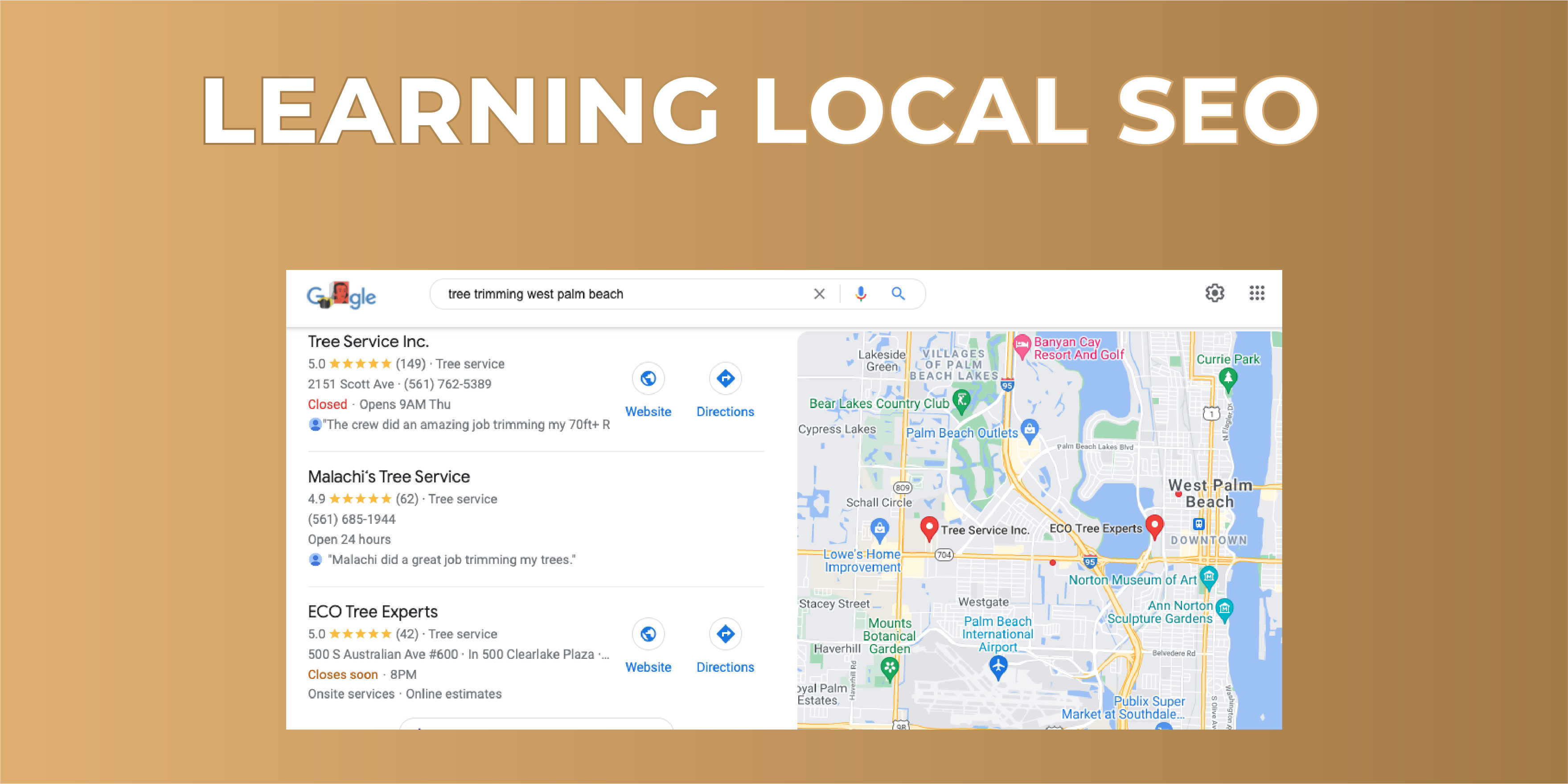 Don't worry… I didn't get it at first either. Following the short explanation, local SEO focuses on scaling businesses' visibility on search engines. However, this is only for those who serve their communities face-to-face.
What does this mean?
Experts and professionals like painters, plumbers, and dentists (but not only them) offer their services to their local customers. Why? Because they can't deliver them unless they are located in the same area of their customers.
To make sure those businesses get more leads, you need to rank them locally by claiming the business listing on Google to place them on Map Listings. Local SEO also involves online reviews, citation management, and how you manage your entire online presence in the local area.
If you are going to bet on lead gen, you need to adapt yourself to today's world: The Internet.
Keep in mind that although traditional channels and methods like billboards, warm calls, and pamphlets still work, they aren't part of your tools. Whenever someone needs a service, they go to Google and search for it.
"Dentist in Miami" or "plumbing services in Orlando," etc. And you can keep coming up with services or professionals people need and look for. Thus, you need to make sure you're using Google to get the companies in front of their clients.
Users will always click on the first search results (those near the top), and many of them will be either Ad links (people paid to place their websites there), Map Listing, and then you get websites. Almost all of them are your goal and where you should always aim to place yourself.
Can My Wedding Service Business Utilize a Local Lead Generation Strategy?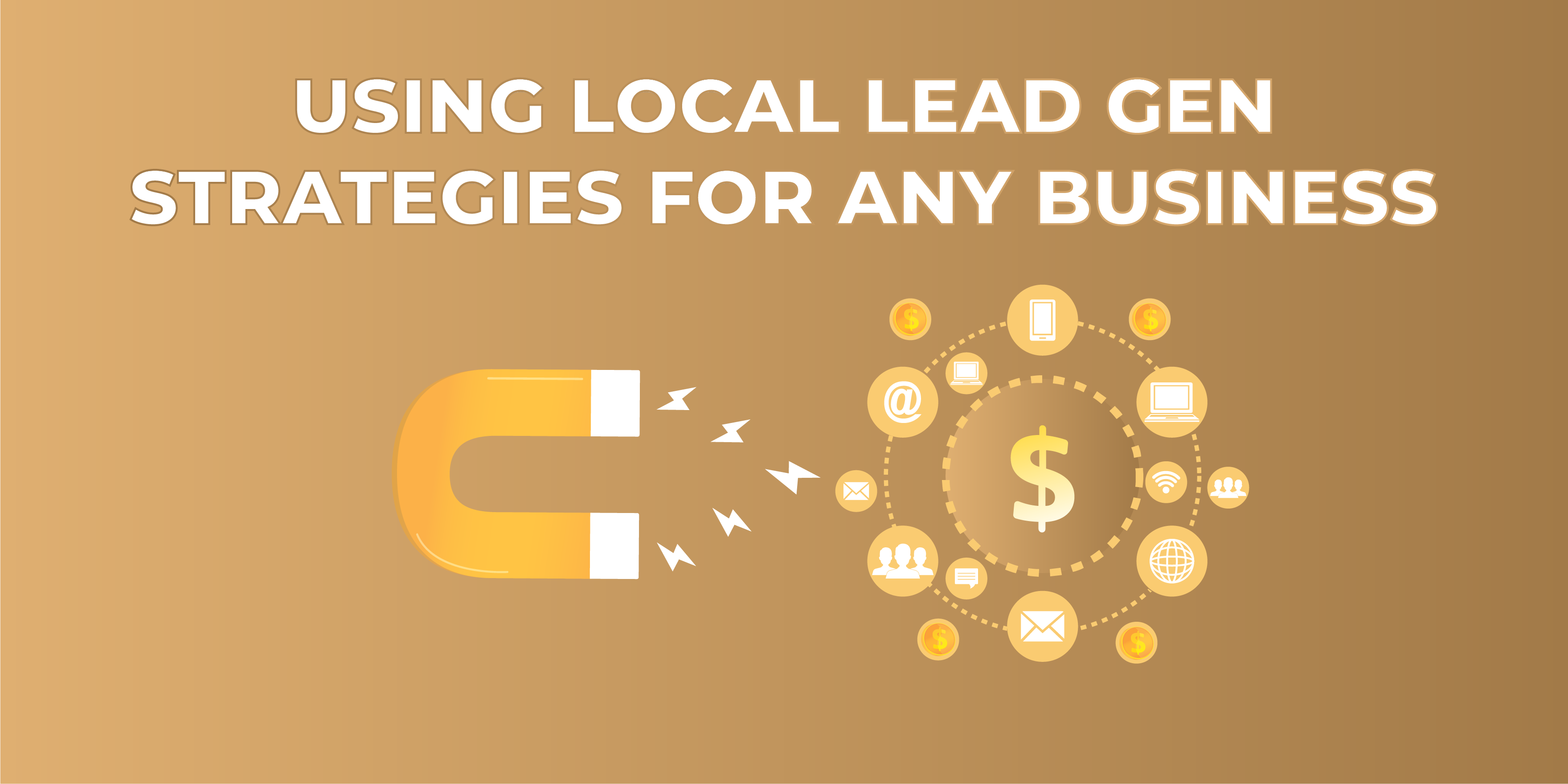 If you want customers, you better know you need it. Following the previous explanation, lead gen is all about placing businesses in front of their customers, choosing them over their competitors.
Put it simply – it's all about closing deals and having clients for those companies to make money. The main difference with the usual methods companies use for this is how lead generation approaches different channels to get them in the right place of the market to get customers.
Those channels are all focused on the Internet as most people are searching for products but also services across the net. The issue is that the Internet is way too broad, and businesses don't know how to place themselves. They usually try, but they get one common result: losing money and time.
How Powerful Are Organic Wedding Service Leads from Google?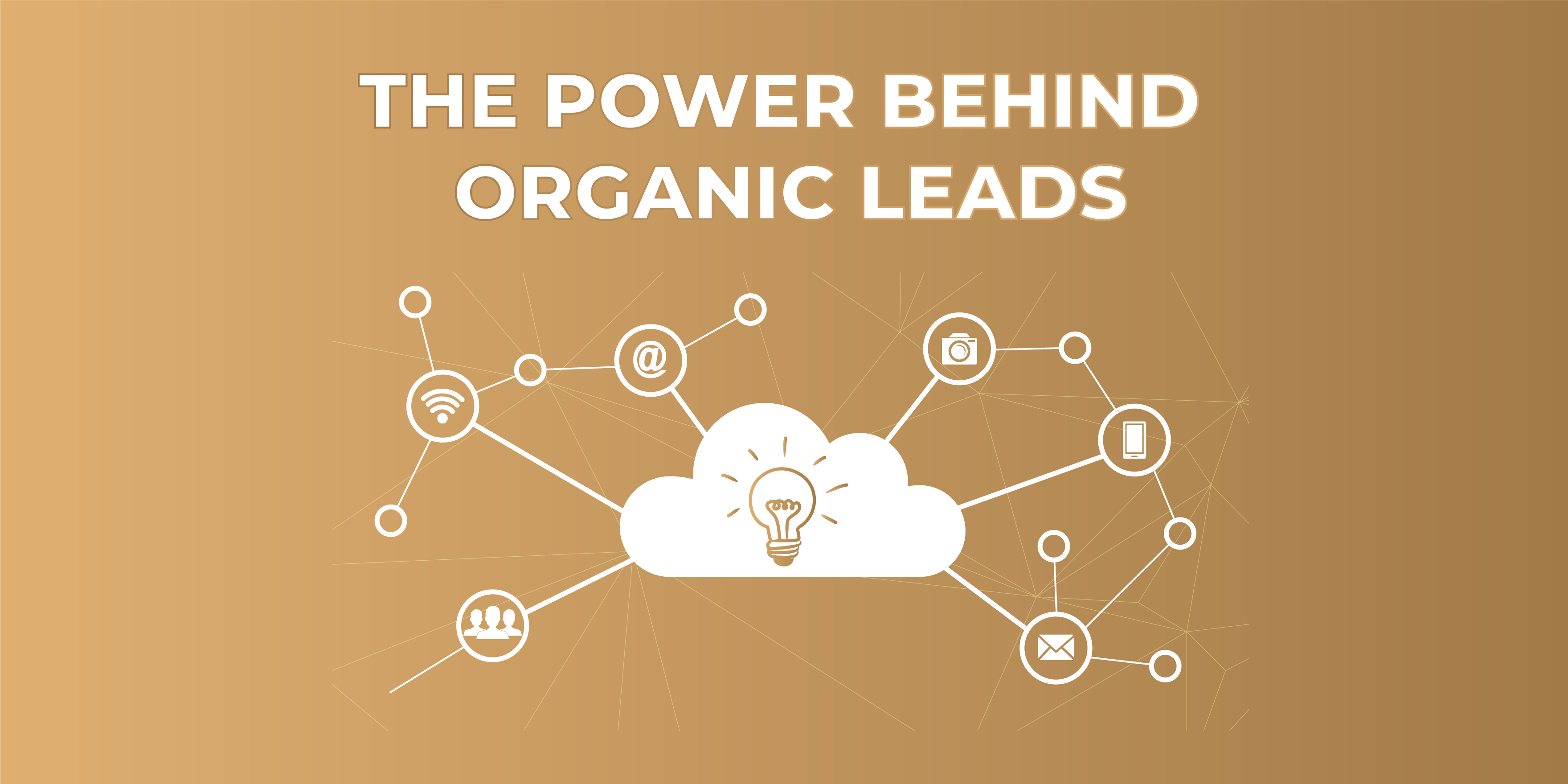 For companies looking for customers, it's everything. For you? Pretty much the same. When you build a business with digital properties, you get to make thousands of dollars a month.
This isn't a "get started today and get rich tomorrow" thing, but it is HIGHLY scalable, and ROI + positive results are guaranteed. Learning a fairly decent and very needed set of skills to create your digital properties and start ranking them on Google is required.
I have invested in several online businesses over the years, and if there's something uncertain, whether you will get your ROI or not, even more than the actual profit.
However, this business moved my earnings from five figures a year to a month in ONLY passive income while sitting comfortably at home.
On my laptop. Anywhere. Anytime.
You can look at one of the first sites I built back in 2016, and it continues making me over $1.000+ every month. The best part is that I don't need to touch it or the rest I've built over the years, just like this digital property.
What Makes Lead Generation SO Alluring?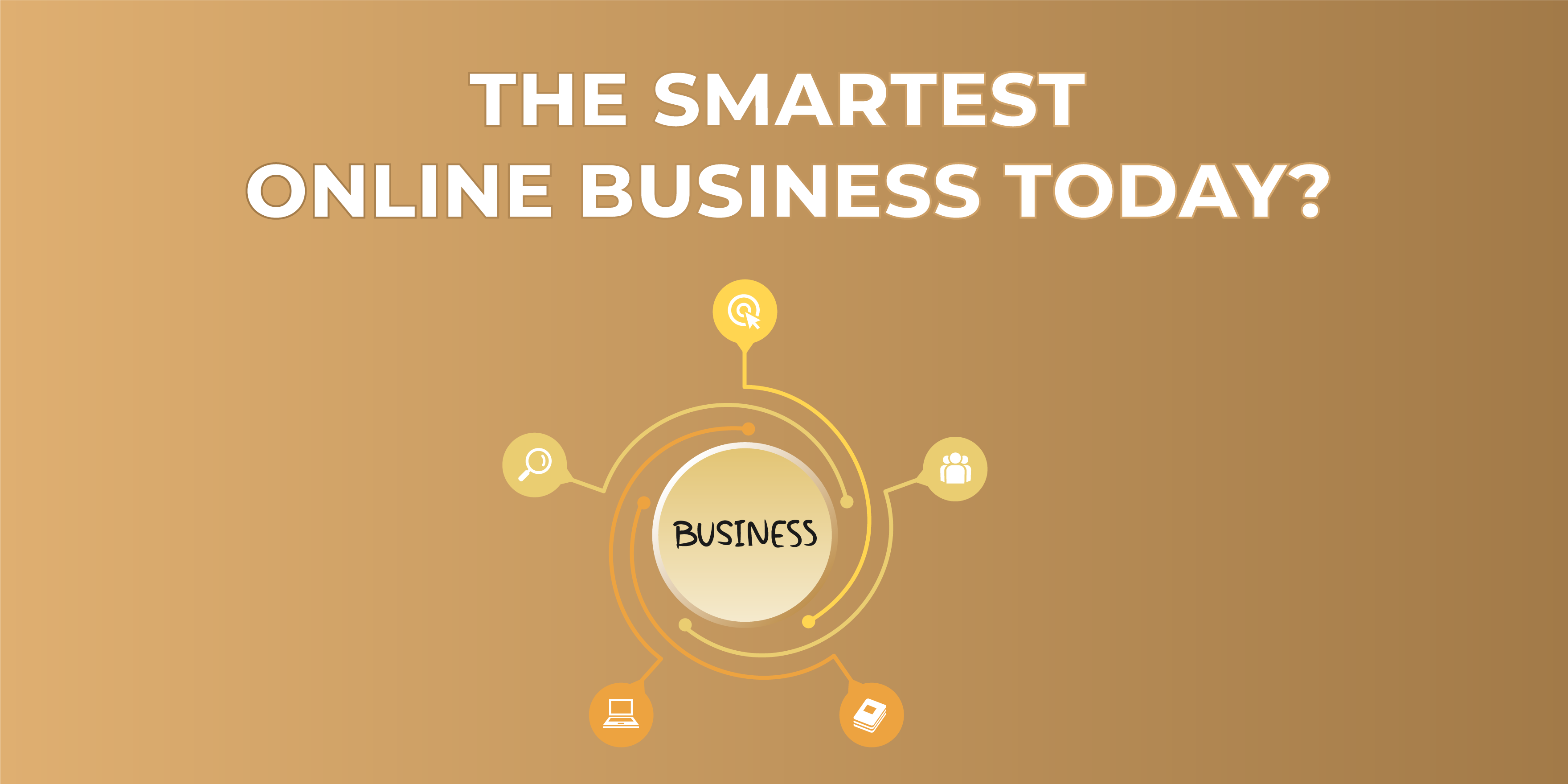 Here it goes: you can work from home.
The main issue with regular business opportunities is how much you need to invest in staff, equipment, or rent to have a place to sell your products or offer your services.
We all know the hassles of traditional businesses that involve regular expenses, which are extremely high.  Can you afford it? I don't think so, and even if you can, is it worth it? Now, it isn't only about the money. You also need to put in a lot of work, and it isn't only during the first couple of months or years. Usually, it is as long as you continue running it.
You can save yourself those headaches and bone-breaking tasks and expenses with lead gen since it is more about generating leads with digital channels—mainly websites.
Websites can be VERY cheap to build, and with many tools online, you get to do it in a couple of hours instead of days. Any virtual or digital business is scalable and won't need constant maintenance.
So, let's summarize this:
You save money in regular expenses with traditional and most online businesses as what you need is yourself and digital properties (websites).

You can bet on passive income.

 There's no need to hire more people to get started.

You can generate leads in multiple industries, which allows you to work on any niche you want.
How Can I Get Started in the Local Lead Generation Program?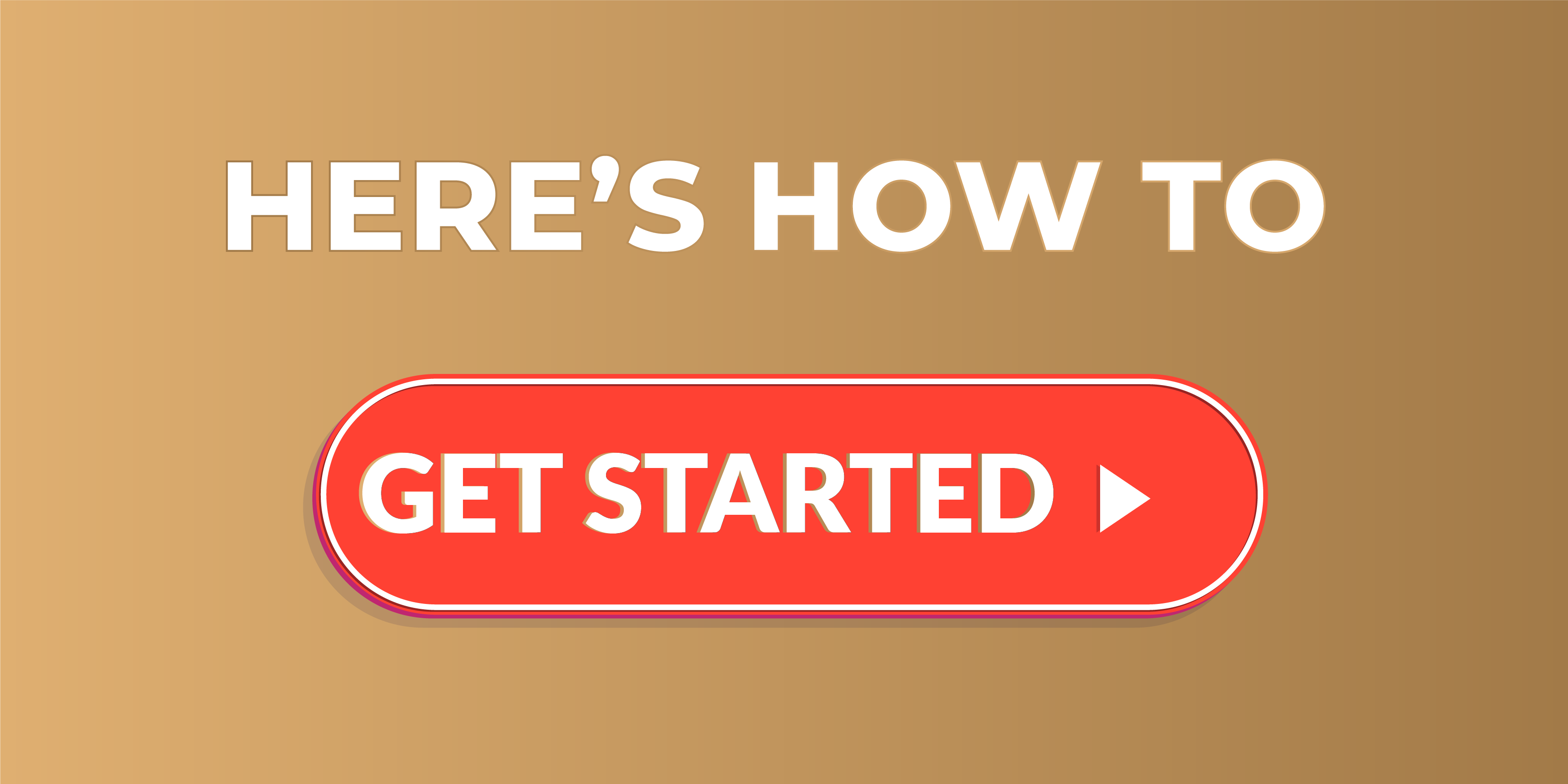 Anyone can start and learn. That's the beauty of this business model. I knew nothing about SEO, Map Listing, and everything I've mentioned so far. It is all about learning the skills, gaining experience, and deciding to take the step.
Remember that this business model will never get old as business owners are always looking for leads. They need to do business and scale their companies. Why not do the same while helping others and still making money?
You can start with this local lead generation course highly recommended for anyone wanting to grow in the business. It is a close training that will take you through each step and make sure you are able to get your ROI, profits and take control of your life.
You will be added to an incredible lead generation family ready to help you 24/7 when asking questions on the group. Anyone is welcome who's willing to put in the work. Click here to watch the lead gen webinar.