Have you considered learning how to start an insurance business? We are here to help by telling you how to do it. Insurance is quite profitable because everyone needs it. However, getting started can be tricky for entrepreneurs based on all the licenses, regulations, and aspects they have to cover to ensure they start properly but also drive their companies the right way.
In order to go for the right starting point and ensure success, including the steps of understanding the industry and making sure you have your finances in order. Moreover, making sure you know what structure is the best for you will be key.
A business plan, marketing, and more steps will be discussed below, and you should be able to go over them and guarantee a good start for your business.

Take the Time to Understand the Industry
As you would expect, the insurance sector is mature not only for most of the clients you will find but also because it has been in existence for decades.
This is why it is crucial to learn some about the history and understand more than just the basics about the industry. After all, if you will get started in it, you need to understand where everything came from and how things work today based on previous years.
Now, this step also involves understanding how the industry works. For example, do you realize what an investment policy is? What about business insurances and how they work?
To give you an example, the main goal of an investment policy is to encourage capital growth. You can pay this premium on a monthly basis or once a year. Protection plans have lower premiums, but investment policies come with higher premiums. They offer cash value, however.
This cash value builds over time and is paid to the beneficiary or policyholder upon maturity (or death). There are three types: universal, whole life, and variable investment policies.
However, as you can guess from the previous mention of maturity and death, this is more for life insurance than anything else.
Other options like equipment insurance to guarantee businesses don't lose their investment or you can pay some repairs; maybe a car insurance policy for any sinister that takes place. It is all about going over every possible insurance you can or will offer.
That being said, the law requires that insurance companies keep a minimum amount in cash and cash equivalents. This reserve can't be used to invest.
Experts believe these requirements are intended to protect policyholders as well as ensure that insurers have enough cash to cover any claims.
Any additional cash that is not in reserve can be used to supplement income. Many investment policies permit policyholders to share in the gains from invested premiums.
It can be confusing, and sometimes it is difficult to pay attention to the details. However, it is necessary to dive deeper into them and ensure you truly understand everything this involves.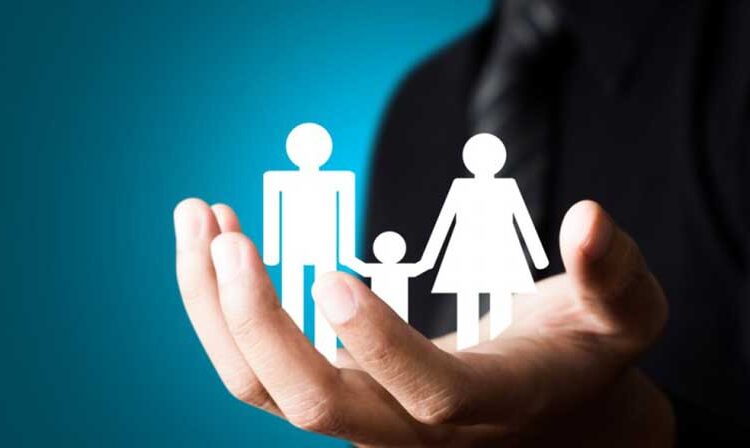 Hence, before you open your own insurance company, you need to have an in-depth knowledge of the insurance industry if you've never been an agent, and even if you have, are you updated with all the info?
A successful insurance company will require a deep understanding of the products and great management skills.
It can be very lucrative but also challenging. Your clients will benefit from your knowledge and expertise.
Are you already familiar with the industry? You can then jump right into learning more about the realities of running an insurance company.
You might want to read a few books on starting a business, especially related to the industry.

Conduct Market Research
Do your research before you start the process of starting your company. This will allow you to determine where success stories have been, how you should invest your time, and if it is a profitable business for you.
We have outlined the key aspects that you should be focusing on to make it easier.
Demographics but also Psychographics.
As an agent or future company in insurance, you need to realize that your job is to assist customers with making informed decisions and guiding them through the buying process.
You will need to meet with clients regularly to make sure that the policy remains the right fit. Agents are often the first contact for a claim, and this goes for any type of insurance policy you offer.
That being said, everyone needs insurance at some point. The main limitation tends to be that people can't always finance it. Thus, it is crucial to set the limits and statistics of the ideal audience to find the key customers.
To help you a bit, these are some of the potential clients you might be able to offer any insurance or based on their needs:
Single parents with a specific net worth.

Retirees.

Owners of businesses.

Empty nesters.

Breadwinners.

Single mothers.

Those in need of student loans.

High net worth individuals.

People with necessities surrounding safety and security.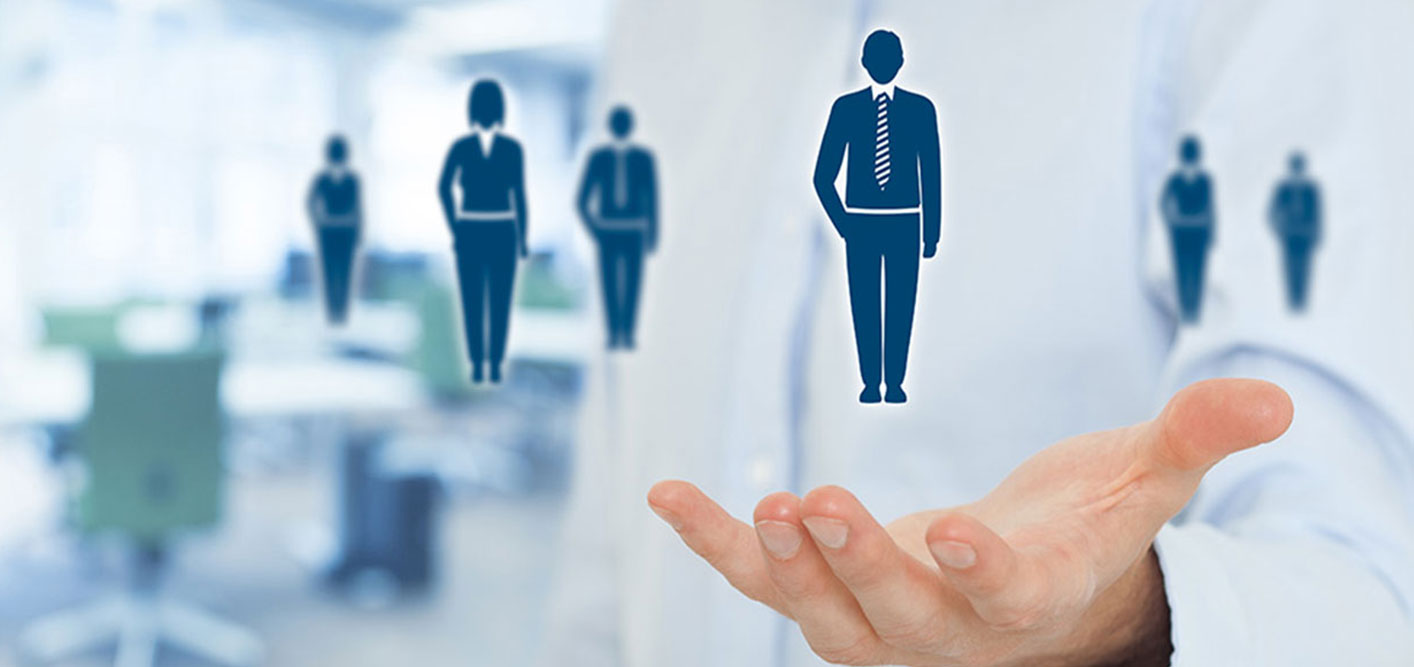 Select Which Niche You Want to Work In
Although this business can make a great career, many insurance agency owners don't do it just for the money. Many people do this for the love of helping others or finding the balance between profitability and how you can bring benefits to people.
Now, if you truly want to help people, you will need to determine what type of insurance you will offer. Although many companies in the industry decide to offer a wide range of insurance policies, can you afford to do the same? Questionable.
It is better to start slow even if you can since it will help you build trust and create a specific niche. For instance, many large insurance agencies and companies start offering life insurance and then expand to business or health insurance.
It is a matter of assessing your options and considering them based on your goals, possibilities, and how you can finance the company. For us, focusing on high-demand insurance policies is the best. You get the chance to aim for a wide audience, and you can always jump to a new niche that isn't as popular but adds value to your business later.
Does this mean you can pick more than one niche? Always. However, just keep in mind what we mentioned before, and you should be able to find the answer to where to start.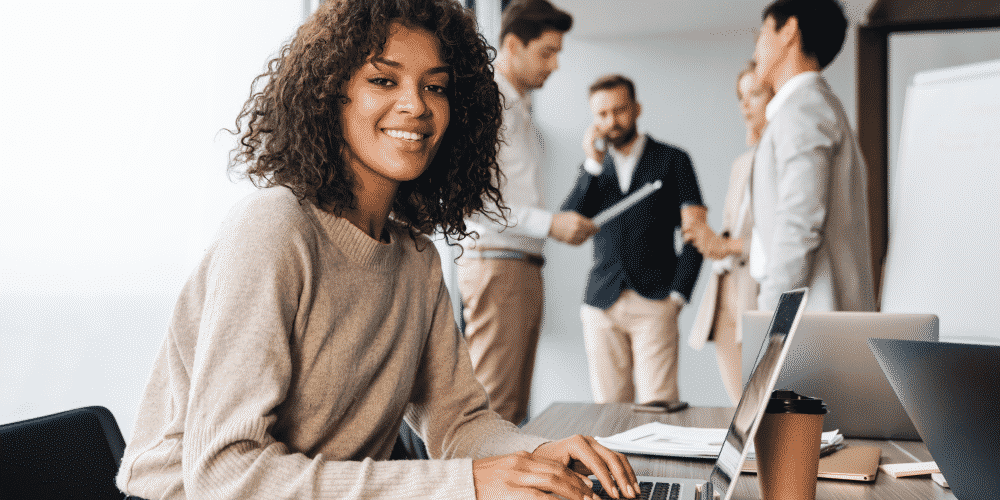 Create Your Business Plan
A solid business plan for an insurance agency can be a roadmap to success and put your company on the right path. This document shows your commitment to all potential stakeholders such as employees, investors, and insurance carriers.
It can also help you:
Set goals.

Avoid potential roadblocks.

Identify risks.

Determine your financial needs and determine the resources available.
You may need to adjust your business plan over time. It should be able to guide you long after your agency launches. This means this "piece of paper," like many like to call it, isn't only for a simple guide when you start.
Instead, you need to have a clear plan that can evolve with you throughout the journey with your business.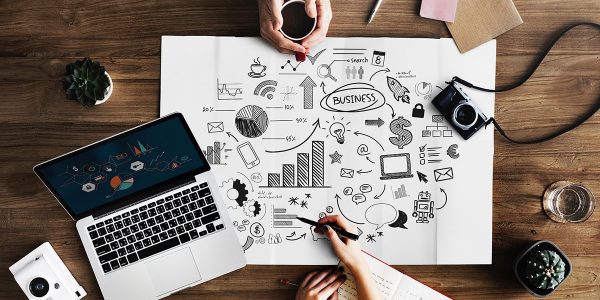 Now, to get started, your business plan should aim at a minimum:
Indicate who is involved in the business and who is responsible for executing it.

Describe your strategy for attracting customers and the services and products you will offer.

Identify your target market, suppliers, and competitors.

Please describe what makes you different from your competition.

Analyze your risks.

Include an initial budget to cover startup costs as well as cash flow projections.
The foundation for building any business is this plan. After all, it maps the process, but more importantly, it helps you secure financing and starting capital. It also allows you to pinpoint your market and decide where your business will be located.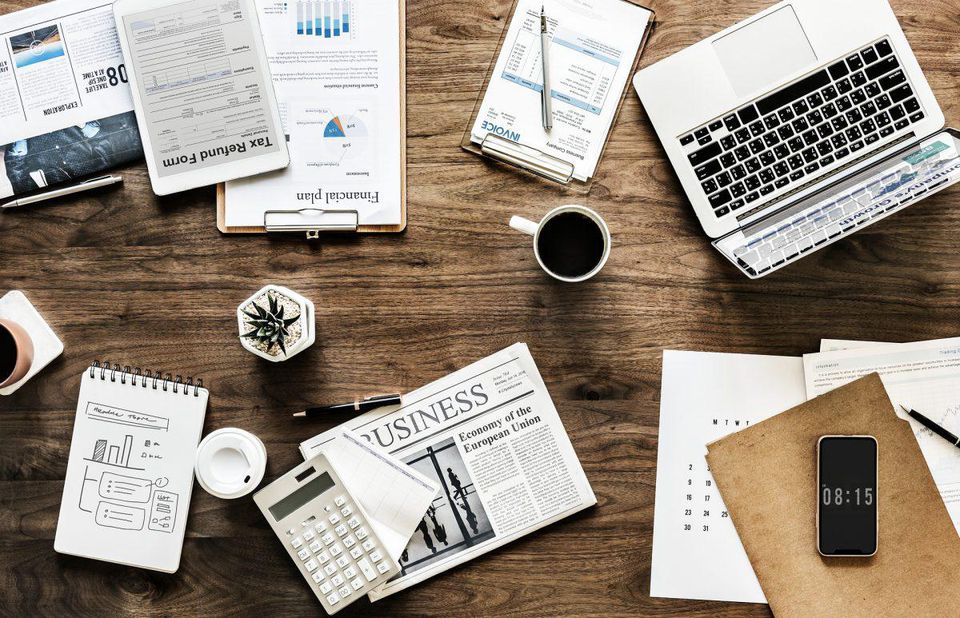 Choose Your Legal Structure
Your business structure will impact the extent of personal liability that you accept and how you can manage finances and responsibilities. There are many options, which include:
Sole proprietorship.

Partnership.

Limited liability company (LLC).

Corporation.

S corporation.
Each structure comes with its own set of risks and benefits.
A sole proprietorship, for example, is the simplest form of business. It also comes with the highest personal liability. Unpaid business debts may require you to tap your personal assets. Your personal assets could also be at risk if you are sued.
However, corporations and LLCs offer legal separation between you and your business entity. Although they are more complicated and expensive, they offer protection for personal assets under most circumstances.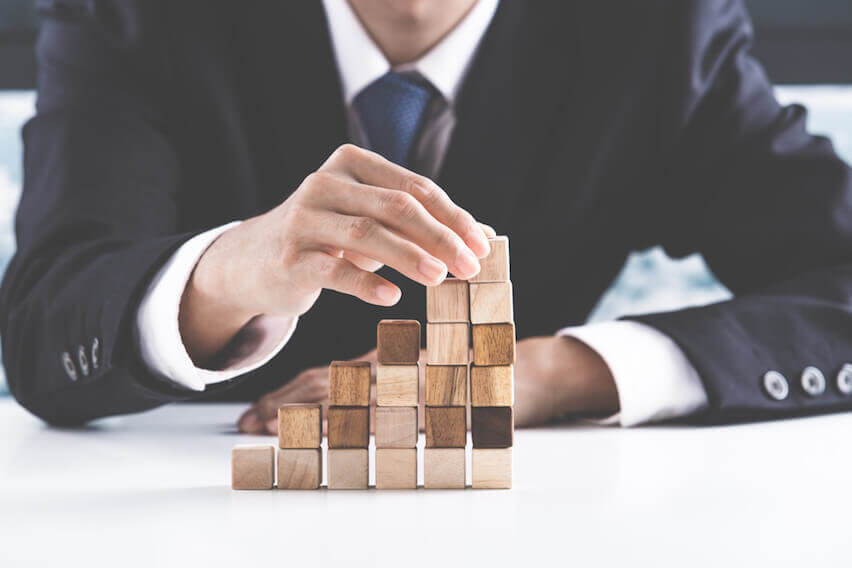 No matter what structure you choose to use, the best business insurance will help protect your company from all kinds of risks.
The U.S. Small Business Administration can help you learn more about how to structure your business, so you should read its guides and website since updates are always available.
But in our experience, we would recommend going for the LLC or partnership if you have someone to work with.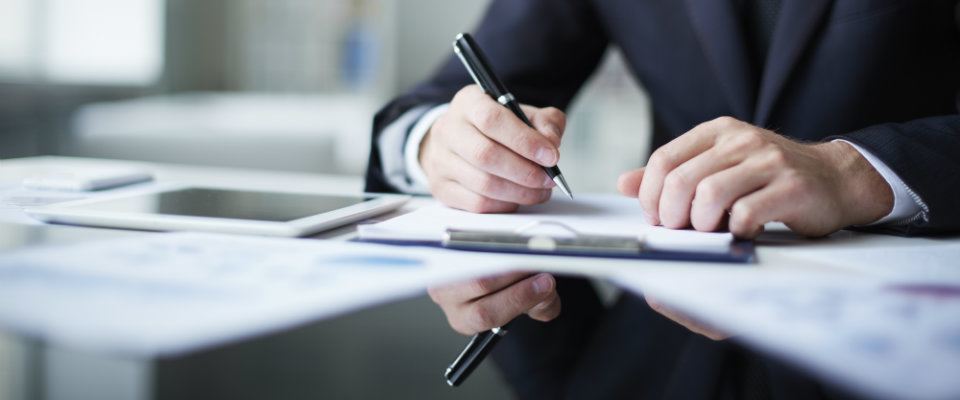 Get Licensed in Your Business
You will need an insurance license if you plan to start your own company. This licensing must be obtained from the National Association of Insurance Commissioners in the United States, which regulates the insurance industry.
But before you aim for it, get to know this: It is very time-consuming to get a license. Each state where you plan to work and each type of insurance you want to sell will require a license.
Also, you must pass an exam before you can get your license. This exam may require 50 hours of coursework. These courses are available for $300-$500 each and include application fees.
The Financial Industry Regulatory Authority oversees the separate training and testing required for selling annuities and variable insurance. If you're starting an agency rather than a sole proprietorship, separate licensing may be required.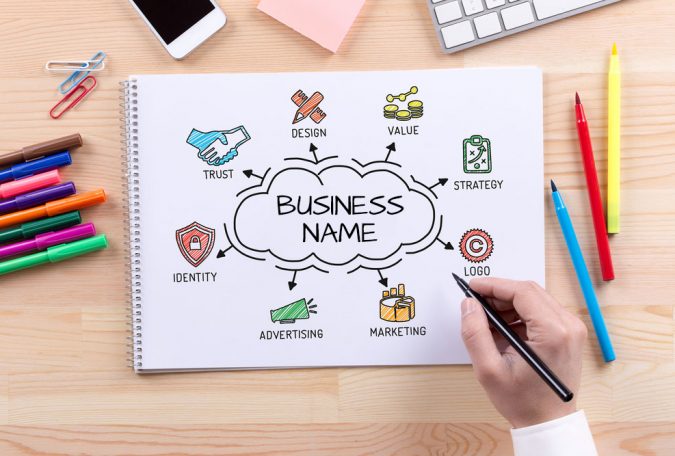 Register Your Agency's Name
After you've completed the hard work of creating a business plan and selected your structure, you can start having fun. Yes, fun.
As a sole proprietor, your legal name for your business is, by default, your own. You can choose a "doing business as" (DBA) name. You have the opportunity to express your creativity by choosing a name that is:
It is easy to spell and use.

Conforms to the requirements of your state.

Your agency's benefits are conveyed.

It is easily searchable.
Be aware that most states have strict rules about the use of certain words in order to stop a business from misleading or deceiving the public. Commonly, restricted words include "bank" and "banking."
For more information about the naming restrictions in your state, contact your Secretary of State, as this depends on your location.
After you have settled on a name, register it at your state's government. A minimal registration fee will likely be required.
For other names depending on your business structure, just keep the regulations in mind.

Get the Best Insurance Policies for Yourself
To be able to sell insurance, you need to have insurance. It's funny, but it is necessary, and you will understand by mentioning this: You are a business as well.
A minimum of E&O and BOP insurance is required. Your Business Owner Policy can be customized with many protections. This includes equipment and vehicles that you use for business or any other element added to your logistic.
E&O stands for errors and omissions. Sometimes, it's called professional insurance. This insurance is very similar to medical malpractice insurance in that it covers you for any errors you make.
You can also make mistakes, such as not informing clients when their policy expires.
If you're hiring support staff or office staff, you may need worker's comp insurance. It depends on where you live and how many people you hire.
You will need a surety bond. This bond guarantees that you will make good on your promises and pay the other party if you fail to fulfill them.
States require you to have a bond in the event that you collect the premium from a client and then travel with your receptionist to another country instead of remitting the money back to the insurance company.
This is how you protect your clients, but the insurance also protects you.
Therefore, keep this in mind: Your business' structure and assets will determine the type of insurance that your company needs. Insurance agents know the importance of adequate liability coverage. You must also take into account other risks as a business owner.
General Liability Insurance covers you against customer property damage or injuries. You will also need commercial insurance if you purchase or lease office space. This insurance will cover the cost of repairing or replacing stolen, damaged, or lost business property such as your building, furniture, and equipment.

Secure Financing
Although insurance companies can be very lucrative, they require a large amount of capital up front to start them. The location of your business and other factors will impact how much capital you need.
Solo proprietors working from home with few or no support staff will be able to afford minimal capital. At the same time, larger agencies will need capital to pay for office space, salaries, and other expenses.
You may need to borrow between $5,000 and $100,000 depending on the exact goals of your business to get it up and to run.
You should ensure that you have enough money to cover operating expenses until you earn a steady income. Once you have a figure, you can either turn to investors or get a small business loan.
Private lenders, banks, and regular options can be considered. Or you can finance everything alone.

Start Promoting Your Business
After you have a solid business plan, proper licensing, and access to a variety of insurance products, along with the money to set everything, it is time to open and promote. It is essential to be known in your community, as with all businesses.
Marketing your new insurance company is basic, but not so simple. Fortunately, you have many options to market your new insurance business.
These include traditional methods like cold calling and new strategies such as increasing your social media presence and starting a blog.
Make sure your marketing and sales efforts are directed at the audience you defined in your business plan. If you want to attract leads from high-income communities, your marketing strategy should be different from those aimed at middle-class or low-income communities.
You will see better results if you target your efforts more.
Captive agents can work with established carriers. Many people have been successful with personalized mailers and radio ads.
Independent insurance agencies might represent less-known carriers. Your ability to educate customers is key to the success of your business.
A website must be created for independents that answer customers' most pressing questions and provide details about agencies' marketing strategies and other tools.
We encourage you to share your knowledge through social media and strategically-placed television and radio advertisements.
It doesn't matter what career path you choose; participation in local and national business profiles such as Yelp and LinkedIn is crucial. This will help you to build a reputation over the years.
Most Frequently Asked Questions About Insurance Companies
If you need some help going over some common yet important questions, we can help by providing some answers to a few of them:
Where can you find office space for your insurance agency's operation?
A realtor can help you find the right office space for you, or you can just take a few days to go over some commercial real estate available, even small properties.
Just remember that structure and design are important. A welcoming exterior is crucial for potential clients. A pleasant interior should have enough space to accommodate a reception area and one or more conference rooms for business meetings.
 Can you use social media to promote your business?
Promoting any business is easy with social media, and it is allowed as well. You can use Facebook, Twitter, and Instagram as well as LinkedIn.
The growth potential of your insurance company will be directly affected by the business lines you choose.
Many captive and independent agencies offer annuities as well as personal and business insurance. Your customers can be taken care of, which strengthens the relationship.
Captive agents are restricted in what you can and can't write. After you have made a name for yourself in the industry, independent agents are freer to work with clients.
To make this simpler to understand: You get more freedom when considering starting your business alone and without relying on third parties.
However, if you are unable to finance all costs and don't know how to handle every aspect of the previous ones and others involving your business, franchising can be an option.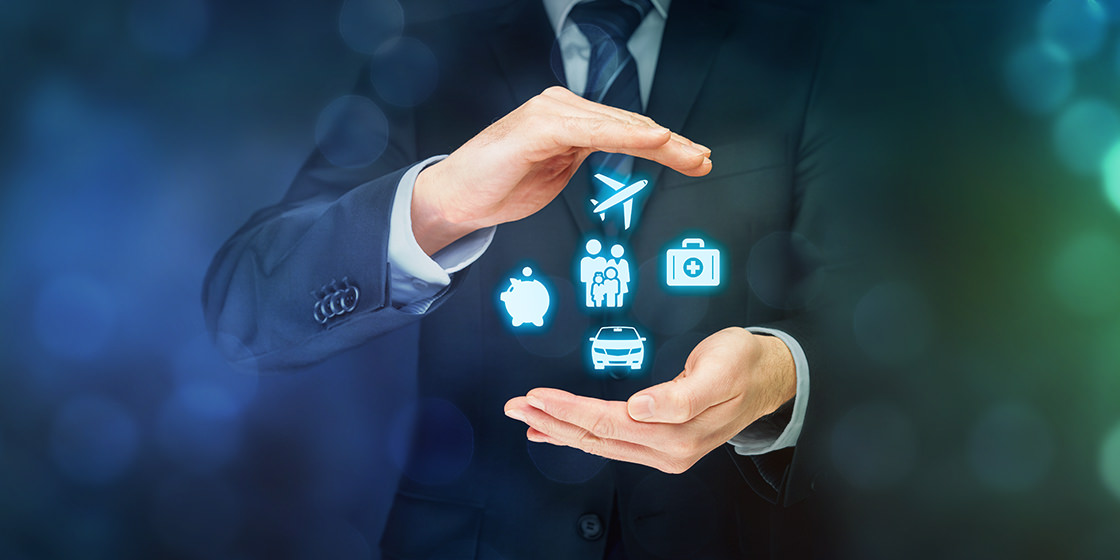 It is important to remember that franchising can allow you to start your business with the franchisor's help. It doesn't necessarily mean that it is the best choice for everyone, but it can help you build a business without worrying too much about logistics and operations.
To start, you will need to invest significant capital. Franchisees do not need to start from scratch. Instead, they receive a lot of support from franchisors which increases their chances of success. Many franchise owners receive support in:
Considering the locations of your competitors when selecting the best site to attract maximum traffic.

Designing and constructing physical facilities.

Finance for startup and franchise fees.

Learn the operational and business aspects.

Grand opening programs.

Advertising at both the regional and national levels.

Routine business operations.

Access bulk purchasing agreements with approved vendors to lower operating costs.

They will be there to help you if you have any questions.
However, you usually quit the full independence of your business for this assistance. Everything will depend on how you will manage your budget and come to a final solution.
The Local Lead Generation Process for Your Insurance Business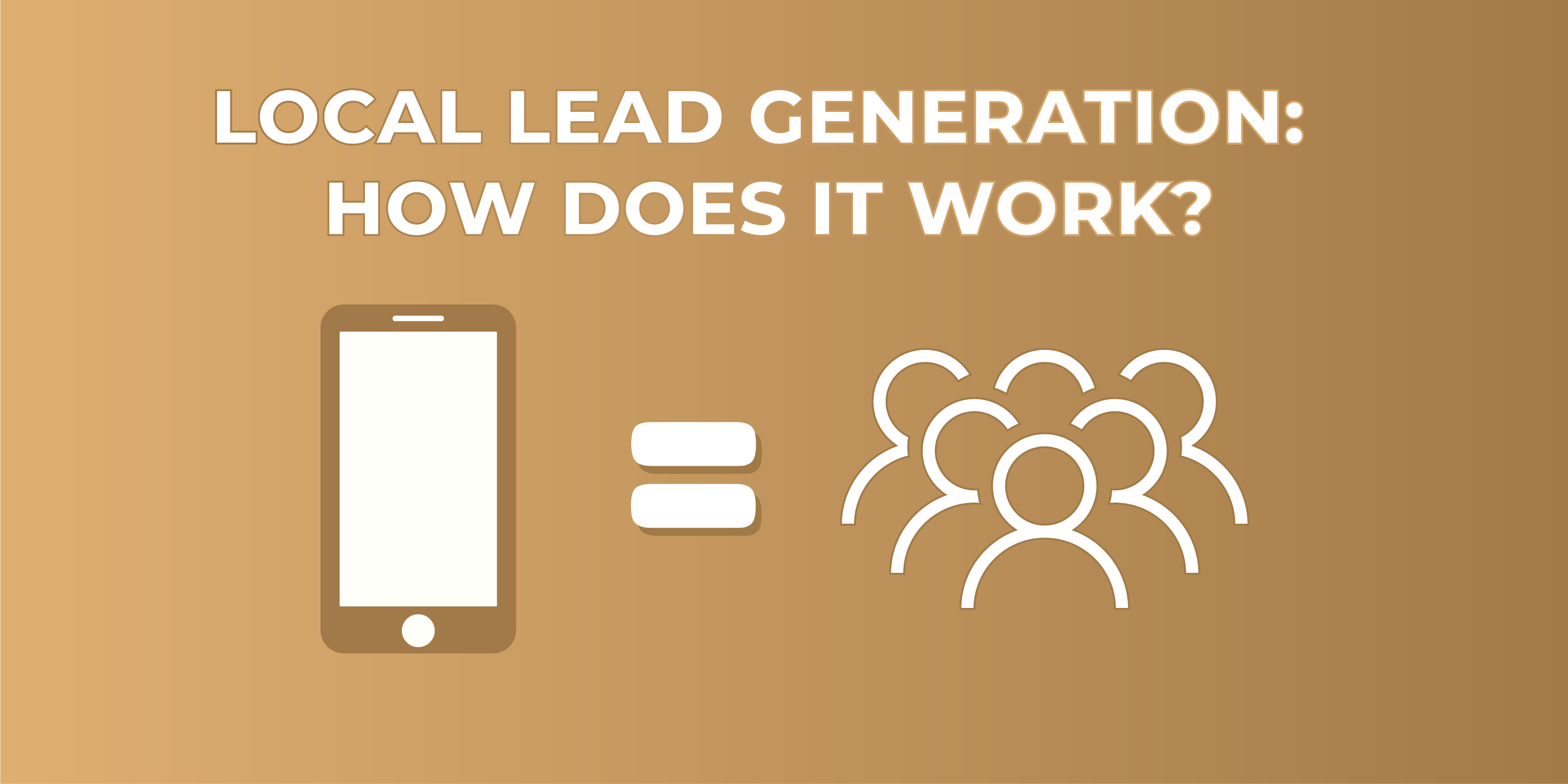 All right! So, everything is about building properties and generating leads. But how does the process actually take place? Are there other steps I need to know?
The steps I mention below are what students from our local lead generation program follow to generate leads for businesses like yourself. So I'll help you see what we do. And how if you join our program, you can simply generate leads for your own business (unless you want to start a side hustle and build a laptop lifestyle business).
Essentially, our lead generation can be divided into four steps:
The first is prospecting. You need to take the time to do market research on a niche (industry) and determine how many phone-driven businesses are there.
Keep in mind that this is local research as you need to know how many companies need leads. For example, you may search for "plumbing services Youngstown OH."
You will find dozens or even hundreds of businesses trying to get themselves in front of the customers by ranking on Map Listings, organic results, and even Ad.
The second step, building. When you find a niche (plumbing, tree services, a software company, real estate…), you will need to start building your digital properties. You don't need to be an expert in HTML or coding. It can be easy with the right tools.
The third step is now taking time to rank your lead gen website. With the site done, you need to work on SEO strategies and start dominating those Google search results. If you're new to SEO, it stands for Search Engine Optimization.
To keep it simple, it consists of the entire process of growing a company's visibility on search engines like Google and generating organic traffic. And remember this, local lead generation is part of the strategies.
Moving on to step four, once you rank the site, you will start getting your ROI and profits. You only need to rent it out to a local business interested in the leads the site generates. You can offer a couple of free leads to their move on with the actual pay per lead.
To review steps 1-4 above, I described it to a normal student who is building a lead gen business to help local service providers generate more calls. But replace the student with you as the business owner. And replace sending the leads to a business to simply siphoning the leads to your personal business.
By the way, fun fact, about 20% of our students in our local lead gen program are actually business owners who went through the program. And they use the skillsets we teach to generate leads for their own business.
An Example of Lead Generation: Home Advisor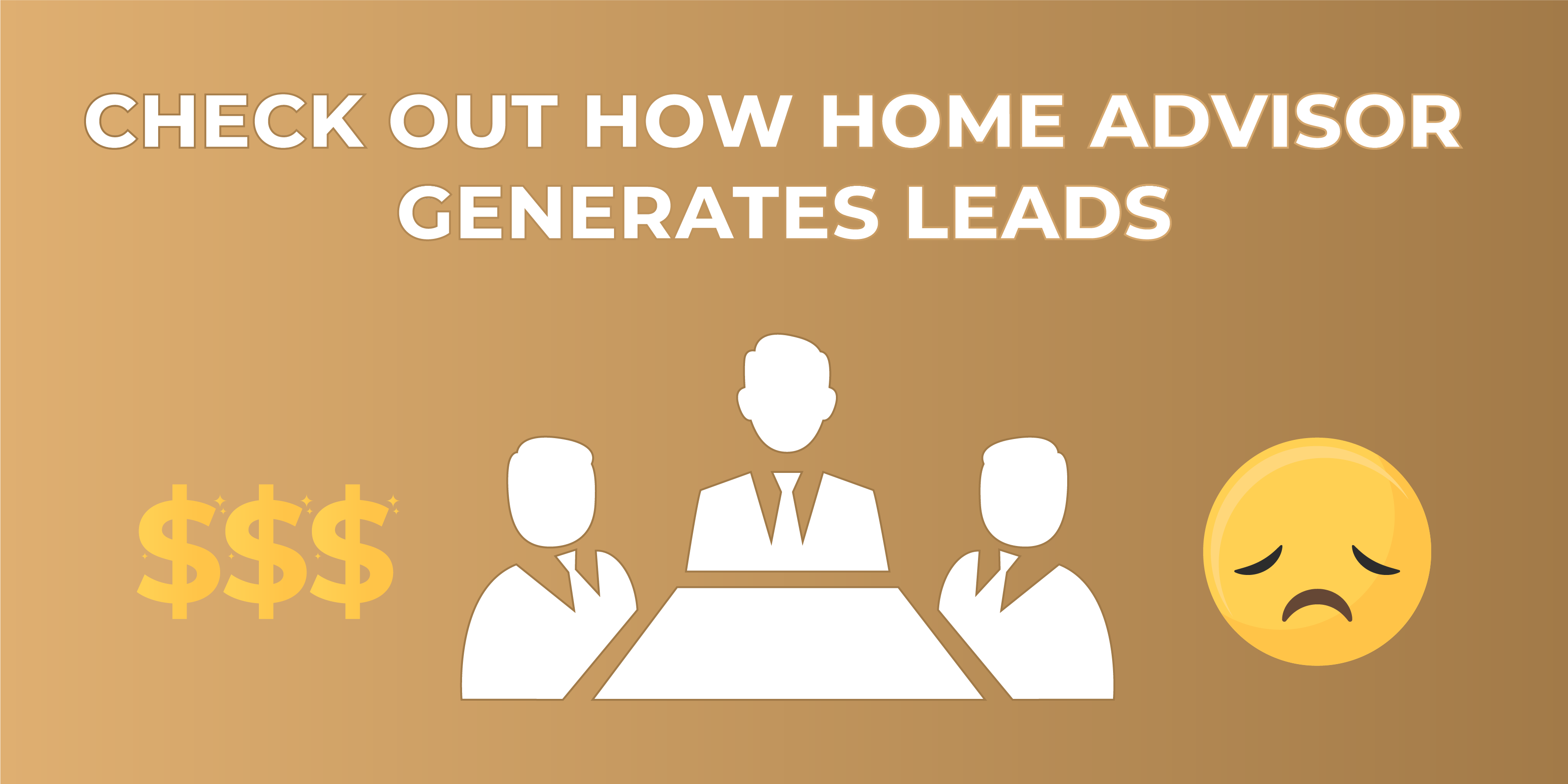 You must be thinking, "if lead generation sounds so good so far, how come I haven't seen any company?" That's the thing; there are many out there. You just don't know they are dedicated to it.
HomeAdvisor is one of the best examples you can find on the Internet as it is a top lead generation company that has spent millions building its brand but also earned even more zeros for this same reason.
They started small as everyone else but invested in building their brand awareness to make people who are looking for home services go to their website and find what they need. They are over 75% of people's first choice when they need those services.
If you don't get HomeAdvisor that much or need a refresh, users need to submit their information to request a service and get a professional or expert who can provide it.
HomeAdvisor's job is to share your information, which makes you a lead, with local companies so they can contact you and offer the service you're requesting. For sharing this lead information, HomeAdvisor gets paid by the companies. This happens for every single lead they send to multiple businesses.
Business owners who don't have marketing skills or don't even know how to have any online presence will always rely on those pages to list their services.  They will save time and effort, but companies like HomeAdvisor can make them spend lots of money as leads aren't exclusive (one lead is sent to multiple companies after all).
Using Facebook Ads aka Paid Ad Platforms: Do They Generate Leads?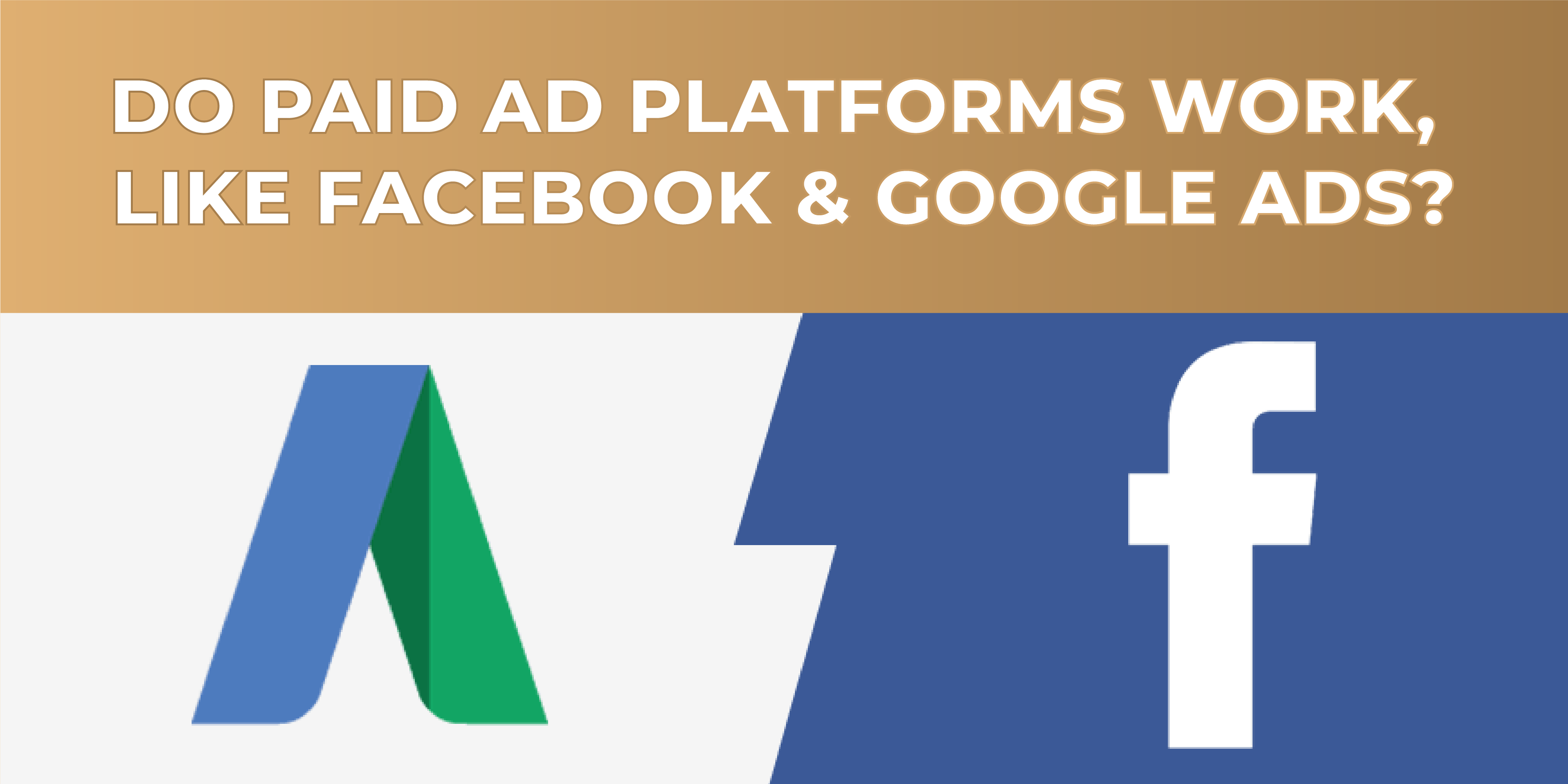 They DO generate leads. If not, no one would use them.
However, you need to remember two facts:
Paid ads or platforms can be expensive.

They don't generate "natural" leads.
Whenever someone sees or clicks in one of those ads, over 80% of them did it by accident or are trying to close/report it.
Why? Because they aren't looking for those services. At least not at the moment.
What those ads do instead is interrupt their time on the platforms. Users aren't there to find companies or businesses unless they are searching for a specific company's user, and for that, there's a search bar. This is why it is hard to convert them to actual customers who will show interest in the companies' services. Also, you're limited by a budget.
When using lead generation, everything is organic. You aren't forcing others to pay attention to your business but rather being there when they need you. This is why Google's organic traffic will always beat paid ads, and the reason companies continue investing in it, which is a lot cheaper as well.
What Is Local SEO?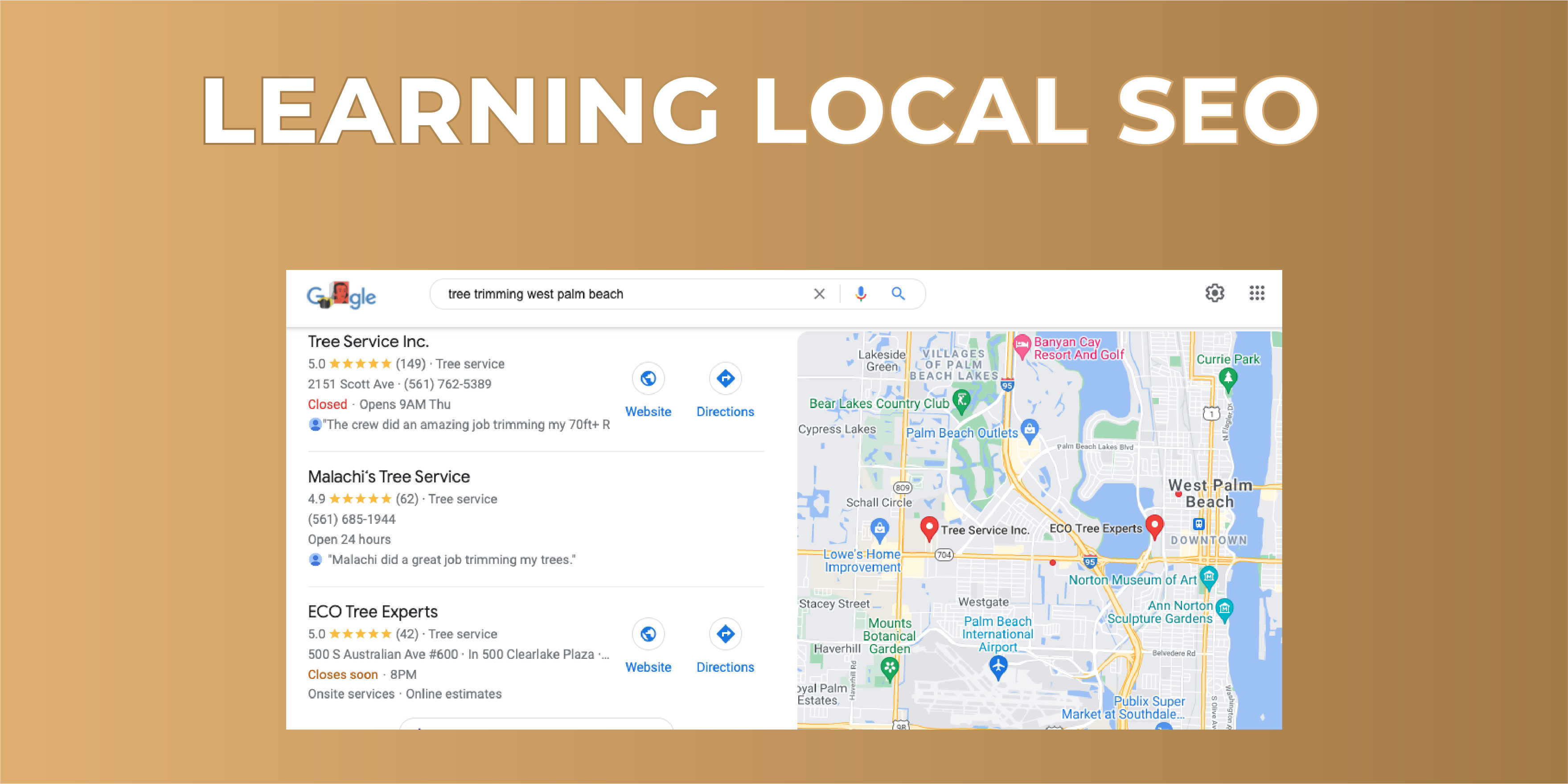 Don't worry… I didn't get it at first either. Following the short explanation, local SEO focuses on scaling businesses' visibility on search engines. However, this is only for those who serve their communities face-to-face.
What does this mean?
Experts and professionals like painters, plumbers, and dentists (but not only them) offer their services to their local customers. Why? Because they can't deliver them unless they are located in the same area of their customers.
To make sure those businesses get more leads, you need to rank them locally by claiming the business listing on Google to place them on Map Listings. Local SEO also involves online reviews, citation management, and how you manage your entire online presence in the local area.
If you are going to bet on lead gen, you need to adapt yourself to today's world: The Internet.
Keep in mind that although traditional channels and methods like billboards, warm calls, and pamphlets still work, they aren't part of your tools. Whenever someone needs a service, they go to Google and search for it.
"Dentist in Miami" or "plumbing services in Orlando," etc. And you can keep coming up with services or professionals people need and look for. Thus, you need to make sure you're using Google to get the companies in front of their clients.
Users will always click on the first search results (those near the top), and many of them will be either Ad links (people paid to place their websites there), Map Listing, and then you get websites. Almost all of them are your goal and where you should always aim to place yourself.
Can My Insurance Business Utilize a Local Lead Generation Strategy?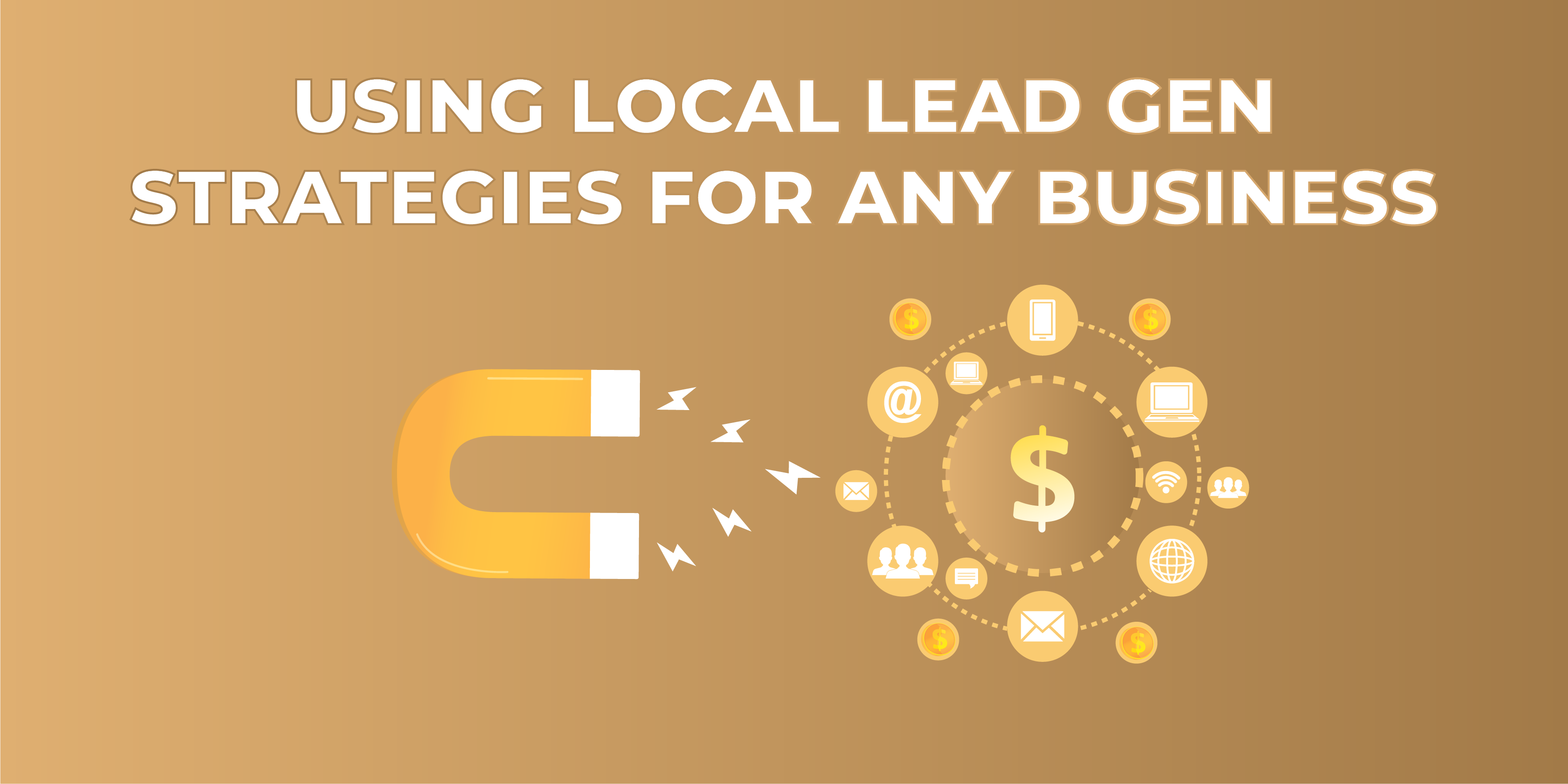 If you want customers, you better know you need it. Following the previous explanation, lead gen is all about placing businesses in front of their customers, choosing them over their competitors.
Put it simply – it's all about closing deals and having clients for those companies to make money. The main difference with the usual methods companies use for this is how lead generation approaches different channels to get them in the right place of the market to get customers.
Those channels are all focused on the Internet as most people are searching for products but also services across the net. The issue is that the Internet is way too broad, and businesses don't know how to place themselves. They usually try, but they get one common result: losing money and time.
How Powerful Are Organic Insurance Leads from Google?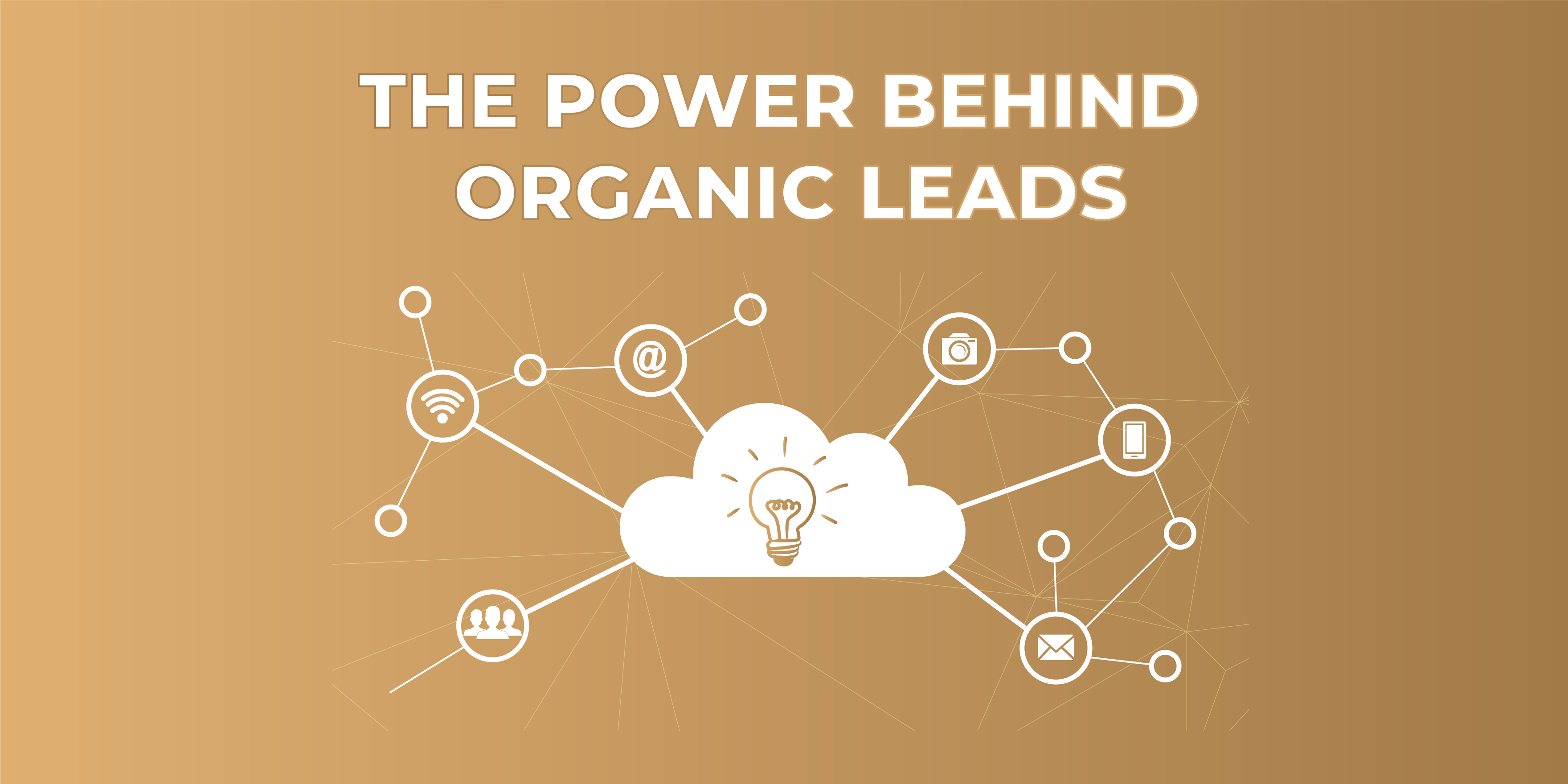 For companies looking for customers, it's everything. For you? Pretty much the same. When you build a business with digital properties, you get to make thousands of dollars a month.
This isn't a "get started today and get rich tomorrow" thing, but it is HIGHLY scalable, and ROI + positive results are guaranteed. Learning a fairly decent and very needed set of skills to create your digital properties and start ranking them on Google is required.
I have invested in several online businesses over the years, and if there's something uncertain, whether you will get your ROI or not, even more than the actual profit.
However, this business moved my earnings from five figures a year to a month in ONLY passive income while sitting comfortably at home.
On my laptop. Anywhere. Anytime.
You can look at one of the first sites I built back in 2016, and it continues making me over $1.000+ every month. The best part is that I don't need to touch it or the rest I've built over the years, just like this digital property.
What Makes Lead Generation SO Alluring?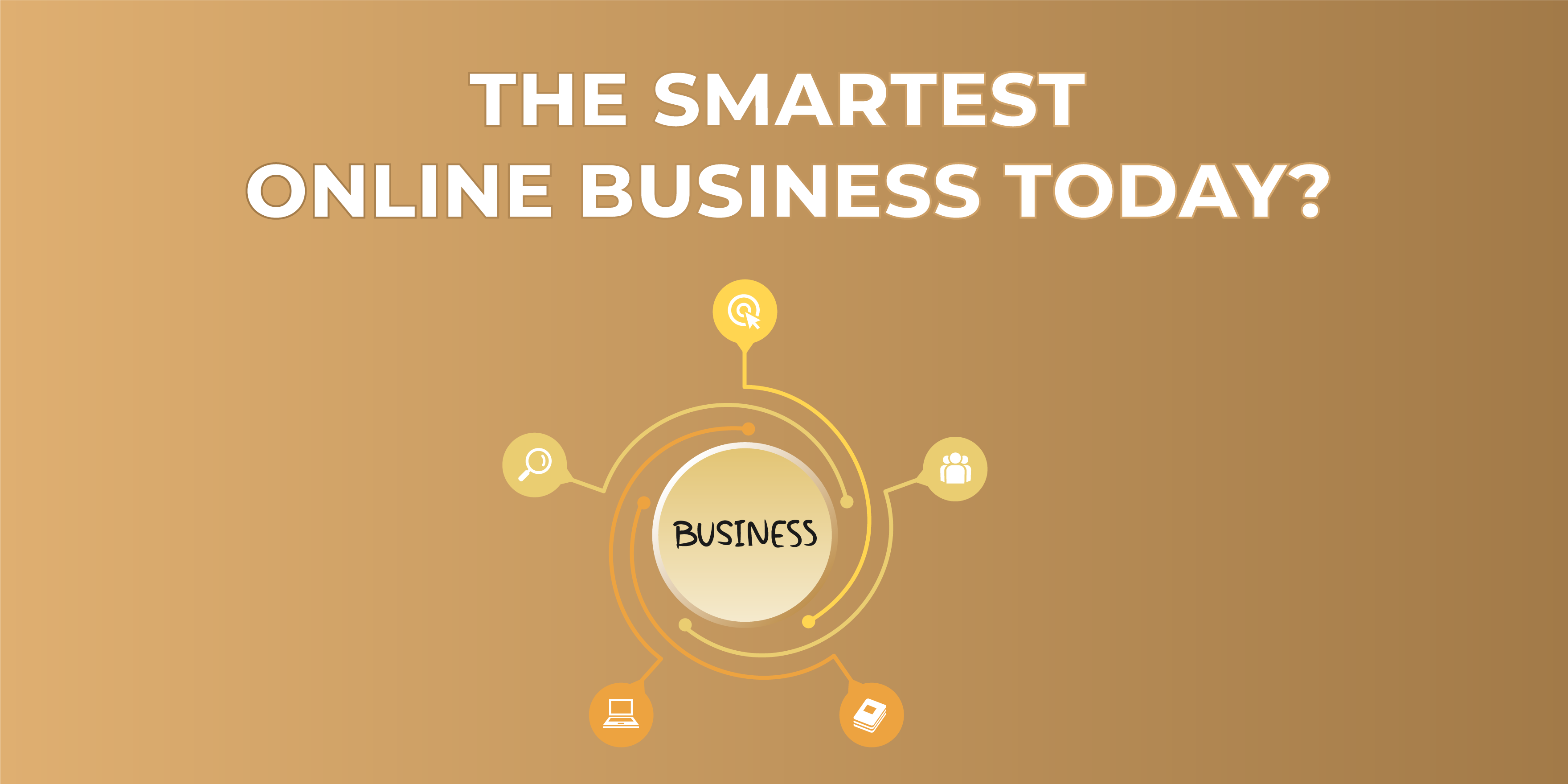 Here it goes: you can work from home.
The main issue with regular business opportunities is how much you need to invest in staff, equipment, or rent to have a place to sell your products or offer your services.
We all know the hassles of traditional businesses that involve regular expenses, which are extremely high.  Can you afford it? I don't think so, and even if you can, is it worth it? Now, it isn't only about the money. You also need to put in a lot of work, and it isn't only during the first couple of months or years. Usually, it is as long as you continue running it.
You can save yourself those headaches and bone-breaking tasks and expenses with lead gen since it is more about generating leads with digital channels—mainly websites.
Websites can be VERY cheap to build, and with many tools online, you get to do it in a couple of hours instead of days. Any virtual or digital business is scalable and won't need constant maintenance.
So, let's summarize this:
You save money in regular expenses with traditional and most online businesses as what you need is yourself and digital properties (websites).

You can bet on passive income.

 There's no need to hire more people to get started.

You can generate leads in multiple industries, which allows you to work on any niche you want.
How Can I Get Started in the Local Lead Generation Program?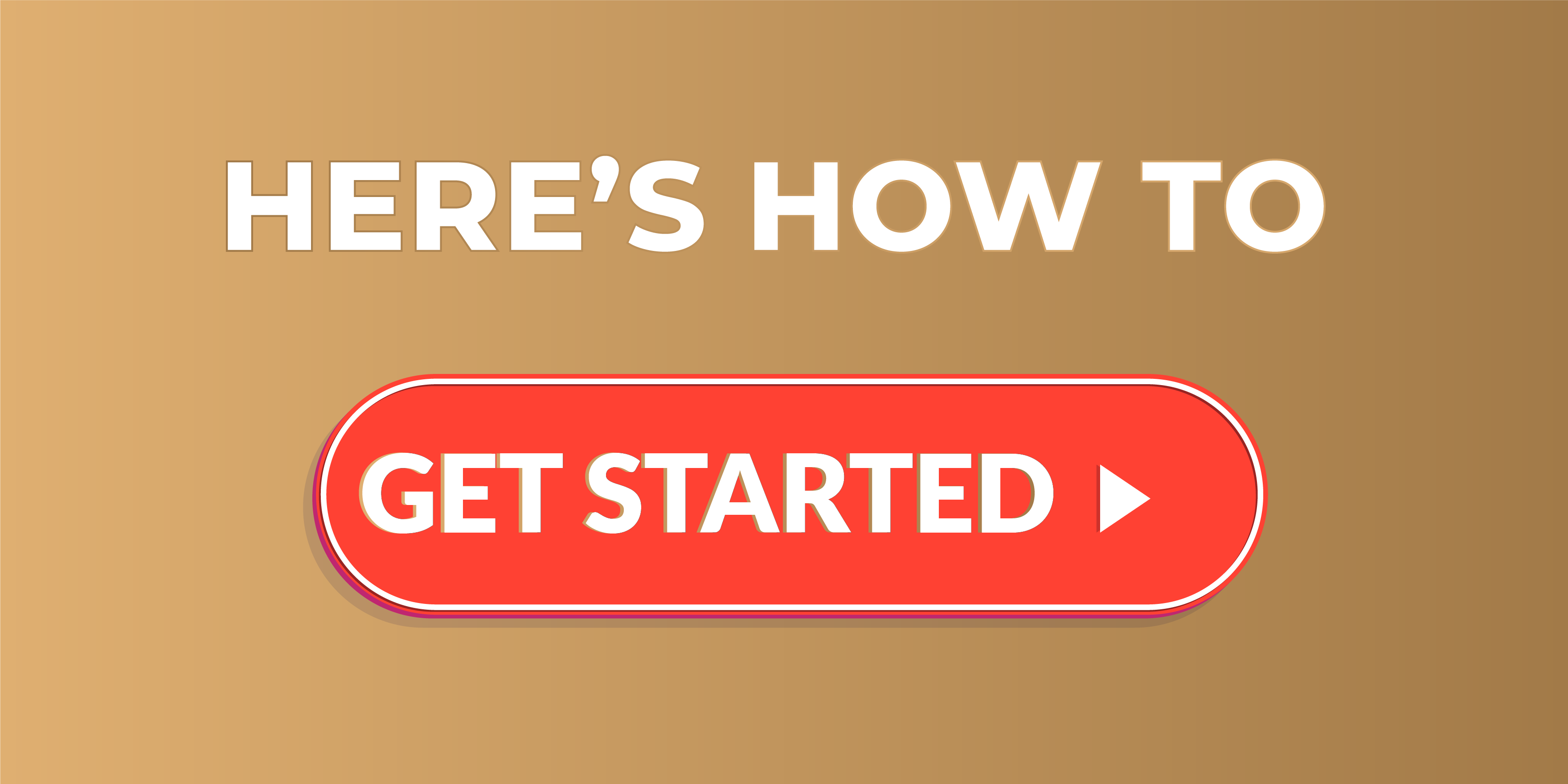 Anyone can start and learn. That's the beauty of this business model. I knew nothing about SEO, Map Listing, and everything I've mentioned so far. It is all about learning the skills, gaining experience, and deciding to take the step.
Remember that this business model will never get old as business owners are always looking for leads. They need to do business and scale their companies. Why not do the same while helping others and still making money?
You can start with this local lead generation course highly recommended for anyone wanting to grow in the business. It is a close training that will take you through each step and make sure you are able to get your ROI, profits and take control of your life.
You will be added to an incredible lead generation family ready to help you 24/7 when asking questions on the group. Anyone is welcome who's willing to put in the work. Click here to watch the lead gen webinar.