For those wanting to learn how to start a septic service business, I can tell you it is a great idea, especially if you have prior experience. The industry continues to grow unlike what most people believe. 
However, like all businesses, it can be hard to start from scratch and understand what it takes to start and make a successful company.
To lend you a hand in this whole process, here's a guide to help you start a septic services business without any experience or money. 
If you are located in the USA, you will want to know that the United States offers many business opportunities. Any entrepreneur who wants to start a business within this sector can easily start and earn good returns in a short time.
But before you jump in, it is important to understand why you are interested in the business line you choose. It won't take long to get clients who can help you in the industry if you do everything right before you launch the business and take the time to set the standards straight. 
With this in mind, remember there's a lot involved in starting your own business, and we are just covering the basics that will set you on the right track and allow you to continue growing over time. 
Therefore, take notes, but also be open to some extra parts. 

Get to Understand the Industry
Septic services include lots of solutions, like drain and sewer cleaning, septic tank cleaning and maintenance, and other related cleaning and maintenance services. 
Septic tanks are usually underground and contain a watertight chamber made from bricks, concrete, fiberglass, or other materials. The sewage is collected allowed to decay through bacteria before being drained by a soak-away.
There are lots to do with one of them or the simple need of installing and working around septic. The industry operators tend to offer cleaning services for sewers in residential and commercial buildings and expand their reach to repairs and other variations.
According to statistics, the United States has approximately 3.237 licensed septic services businesses, which means there are competitors, and you can potentially get something from the niche.
What does all this have to do with you starting your business? The fact you get to know how profitable it can be and what your "services" factor would involve. 
In short, you need information about what makes this industry a good option. 
Next, Do Market Research 
Market research isn't all about your competitors for those who don't know. In fact, we dare to say it is far from it as researching how many competitors you have and the number of active businesses is another step on this journey. 
Then, what are you supposed to consider in this? Demographics and psychographics.
All households, offices, laundromats, hotels, and other facilities that have toilets can hire the services. This is why the demographic composition of a septic services business is comprehensive.
There is a wide variety of customers available when it comes down to it, and you must find them and ensure you are targeting all the possible audiences. 

Pick a Niche (or Subniche) in the Industry
The entire concept of septic services and its business involves a lot. You may need to offer over ten different services and probably won't have the resources for it. 
Therefore, it may be a good idea to choose a niche or, to be more specific, in what you will specialize in, knowing what services you can and should offer. 
This allows you to build a company that fits your style and talents as well as you can always pick those you are more comfortable with and have experience in.
Additionally, you can work alone if you enjoy the process or don't have that many services. 
Just think about what services you want to offer. For example, would you rather go for maintenance or cleaning options? 
The Industry's Level of Competition
There is a lot of competition in this business as it grows and becomes more profitable. 
You will have to compete with other commercial companies that offer septic services and make sure you are at the top of your game. 
Although competition in this sector is fierce, you can still make a difference if your brand is well-respected and your services are properly promoted. 
You can provide excellent customer service and know-how to reach your target market.
If you want to learn about competitors, you can always go for a due diligence process of finding the number of competitors locally and how many clients they tend to get. 

Perform an Economic Analysis
You must ensure you do your economic analysis correctly and adopt international best practices in order to launch a successful business.
First, keep in mind that this business is not considered green. If you're planning your economic and cost analysis, it is important to conduct a thorough market survey. 
This will allow you to determine the price of renting the space you need to open your septic business. It also allows you to calculate the cost of purchasing the necessary tools and equipment, such as a septic tank drainer and disinfectant cleaner, chemical supplies, other materials, and the cost of running the business.
You should be concerned about more than just the cost of starting the business. Your concern should also include branding and building a strong clientele base. You will make the most of your clientele base if you can build it.
There Are Always Challenges to Be Careful About
Although this is a competitive niche, and we have been mentioning how you will have some competitors, one of the biggest challenges is the lack of established companies that offer the services in some areas. This is why it is so important to start your own market.
Other threats and challenges you will likely face are an economic downturn. If the economy is not in its best shape, companies often struggle to retain their customers or welcome new ones.
Industry operators are negatively affected by rising borrowing costs. For instance, home and new construction investments are likely to fall when the cost of borrowing increases. 
If there are fewer constructions, this sets you in an awkward position as there won't be much business for some services you can offer as a septic company. 

Select Your Business Entity
The legal entity you choose to establish a company will significantly impact how large the business can grow.
You have the option of a limited liability company, a general partnership, or a sole proprietorship to run your septic service. A sole proprietorship is the best business structure for small-scale septic companies, especially if you have a modest startup capital and limited equipment.
If your goal is to grow the company and reach key clients in key US cities via franchising, then sole proprietorship may not be the best option. You can choose to be a limited liability company, LLC, or general partnership.
An LLC will protect you from personal liability. You are only responsible for the money you have invested in the LLC. This is not true for sole proprietorships or general partnerships. Limited liability companies are easier to manage and require fewer formalities such as a board of directors or shareholder meetings.
When choosing a legal entity to provide septic tank cleaning services, these are the main considerations to consider.
You will find that an LLC, a limited liability company, is the best choice for your septic business and franchise business. This type of business can be started as a limited liability company (LLC) and later converted to a C- or S corporation if you intend on going public.
You can grow your company by upgrading to a C- or S-corporation. This will allow you to attract capital from venture capital firms and provide you with a separate tax structure. It also allows you to transfer ownership easily.
Pick Your Business Name
You should be creative when choosing a name for your business. It will help to define what your business is about. 
Therefore, don't be afraid of using the keywords or words that represent you, like what city or area you cover (for example, Miami), and just go for the niche. 
Of course, you can be creative about it and aim for a personal name that still has the spark and remains relevant.

Find the Best Business Insurances for Your Company 
You can't run a business in the United States or anywhere else around the globe without basic insurance coverage. It is essential to set aside a budget and consult an insurance broker for help in selecting the right insurance policy for your business. 
These are the basics of insurance you should purchase for any type of company, including yours:
General insurance.

Insurance for medical and health.

Liability insurance.

Workers Compensation.

Disability insurance with overhead expenses.

Group insurance for business owners.
Set Your Documents & Legal Regulations
It is essential to have all the documentation required before you launch a business in the United States of America. Without proper documentation, you will not be able to run any American business or will need to pay additional expenses as a result. 
To make sure you are in the right direction, these are the essential legal documents you need to have in order to operate your own septic company in the USA legally:
Certificate of incorporation.

Business License.

Tax Payer's Identification / Tax Identification Number.

Chemical's handler certificate.

Solid waste/sanitary handler certification.

Certificate of health inspection.

Business Plan.

Non-disclosure Agreement.

Employee Handbook.

Employment Agreement (offer letters).

Operating Agreement for LLCs.

Insurance policy.

Build Your Startup Capital
It can be very cost-effective to start a septic services company, especially if you are able to operate the business remotely from your home. A large portion of your startup capital will be spent securing standard office space in a commercial district and buying equipment.
You will need to source funds to finance the business if you want to start it on a large scale. It is very expensive to start a standard business that operates with septic tanks or sewers with more than a few employees.
A business plan is a key element in financing your business. You don't have to work hard to convince your bank, friends, and investors to invest in your company if you have a well-written and functional business plan.
These are some options that you have when looking for capital to start your business: 
Personal savings and the sale of stock and property personal stocks can be used to raise money.

Raising money for investors and business partners.

Sell shares to interested buyers.

Apply for a loan from your bank.

Develop your business idea and apply for seed funding and business grants from angel investors and donor organizations.

Get soft loans from family and friends.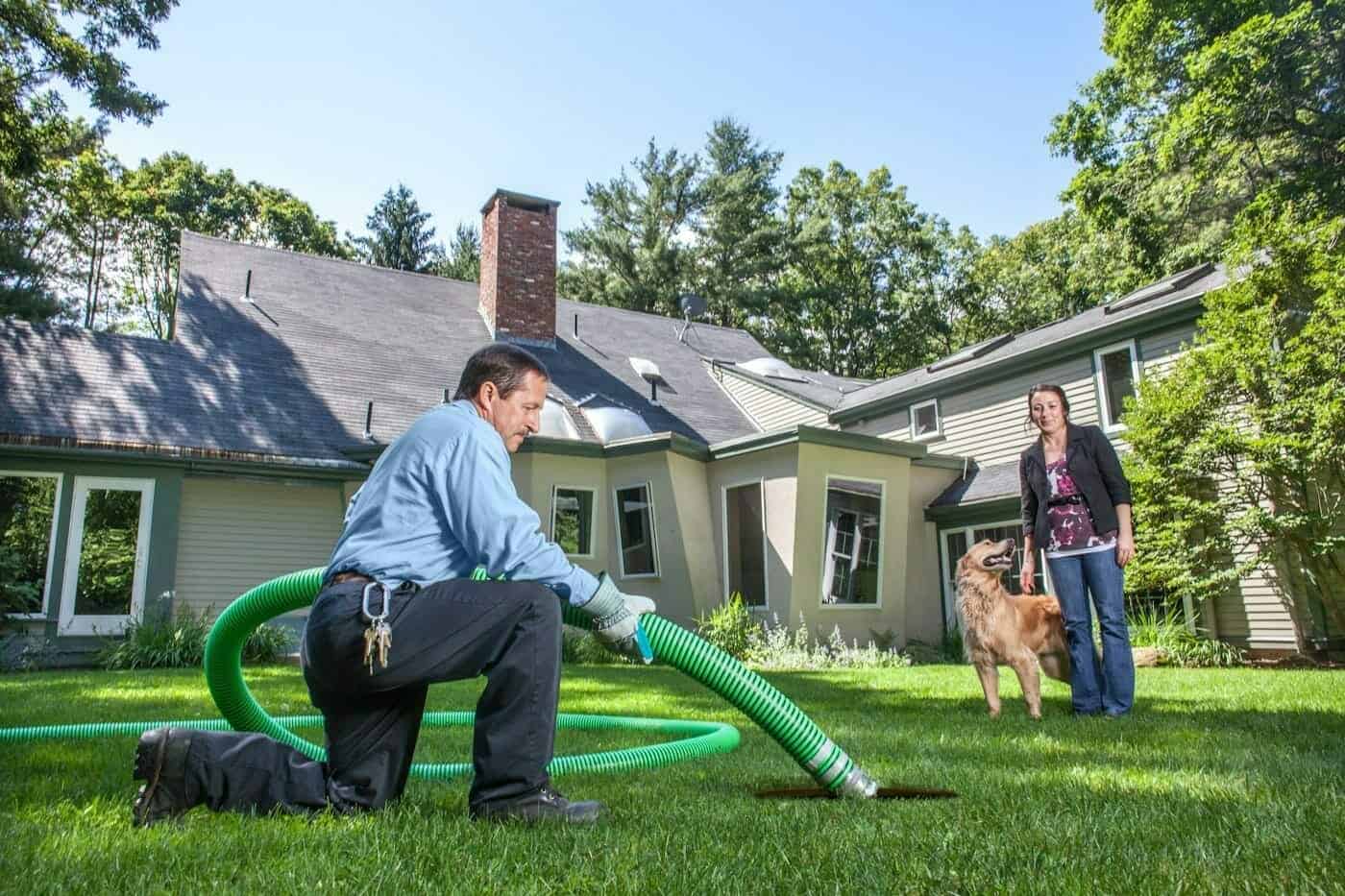 Select the Right Location for Your Business
If you offer basic septic services, it is possible to choose any location to locate your business. You can offer services that do not require clients to travel to you except for meetings.
You should remember that a good business location is not cheap. Therefore, you need to be able to budget enough money for renting or leasing. 
You can talk to a realtor or business consultant if you have any questions about the process of choosing a site for your business.
First, make sure you do thorough market research and feasibility studies before you choose a location to open your septic company. It is possible that you will come across a similar business in the same location as yours.
These are the main factors to consider when choosing a location for your business.
The demography of the area.

There is a high demand for drainage, septic tanks, and other cleaning services.

The buying power of local governments, households, and corporate organizations.

Accessibility to the location.

Many commercial cleaning service companies and septic tank cleaning firms can also clean drainages and septic tanks in your area.

The state and local laws in your area.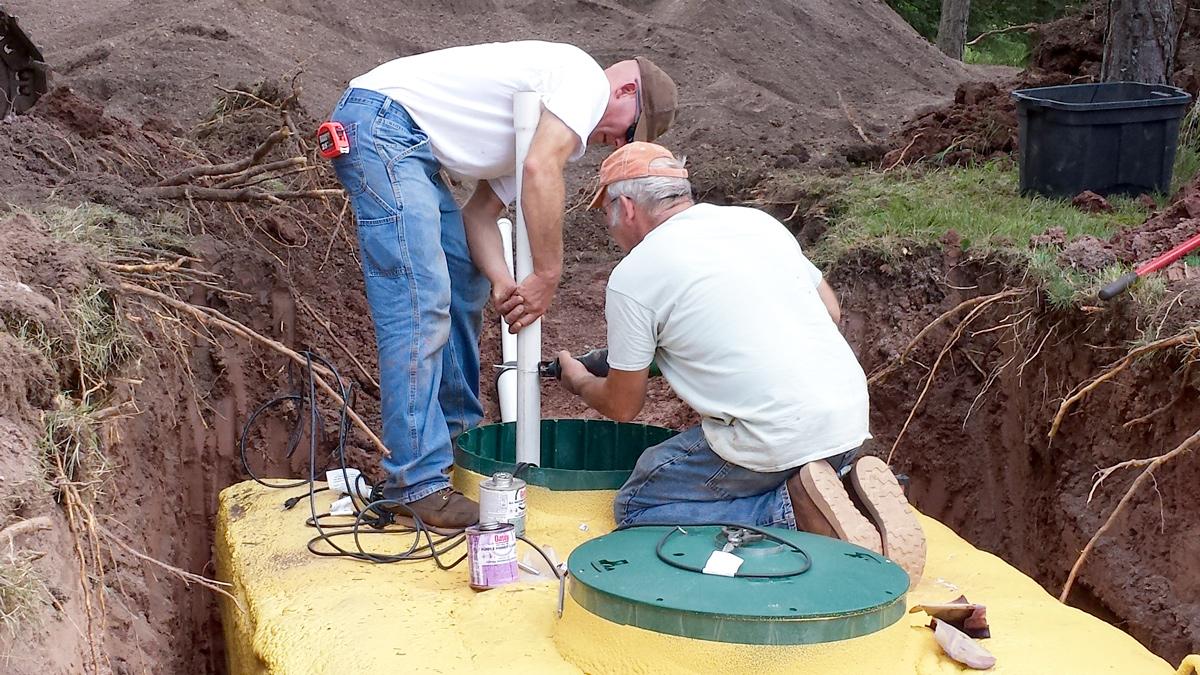 The Service Delivery Process for the Business
As it relates to septic companies, the operation process depends on the area they operate in and their organizational structure.
A contract is usually given to a company. This could include residential estates, corporate entities, local governments, and corporations. To determine the cost of the job, they will conduct a cost analysis.
After they have completed their cost analysis, they will then deploy the necessary manpower and machinery to complete the job. 
Once the job is done successfully, they will be paid. 
The job is to empty the septic tank or offer any other maintenance and type of solution, then transport the waste to the designated area that the government has approved. 
Sometimes, the waste can also be taken to a recycling facility, where it can be made into biogas or organic fertilizer.
You must mention that a company that provides septic services may choose to adapt or create any business process that will ensure their efficiency and flexibility.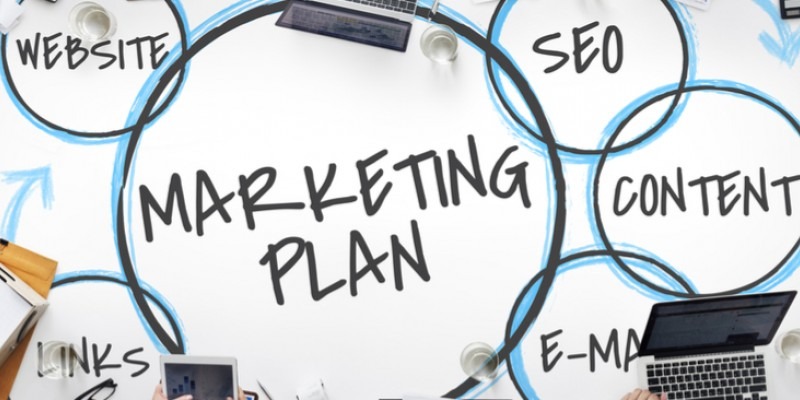 Create a Marketing Plan 
You must be proactive in marketing your business by developing strategies to attract customers if you want to start a septic business. 
These are just a few of the marketing strategies and ideas you can use to market your septic company and avoid falling behind with your competitors:
Send introductory letters along with your brochure to all households, residents, industrial estates, and local government councils.

You can advertise on the internet via blogs, forums, as well as social media such as Twitter, Facebook, LinkedIn to get your message across.

To give your business an online presence, create a website.

Directly market and promote your services.

For industry news and tips, join local associations of septic, drain, and sewer cleaning services businesses.

Get involved in local chambers for commerce and industry to help you market and network.

Advertise your business in local newspapers, radio, and TV stations.

Register your business in yellow pages (local directories).
Find A Reasonable Pricing for Services
You can offer your septic services at rock-bottom prices by purchasing your materials and supplies from wholesalers or importers in large quantities. You will find that the more items you buy directly from wholesalers and importers, the less expensive they are.
A second strategy to help you price your service at the right price is to make sure that your operational costs are as low as possible. 
Then channel your marketing efforts to promote your brand. This strategy will help you save money and allow you to get the best pricing for your products.
It is also possible to hire independent contractors and marketers. This will save you money on sales and marketing staff, as well as the cost of purchasing.

Think of Ways to Retain Clients and Customers.
No matter what industry you are in when it comes to business, the best way to retain customers and possibly attract new customers is to produce results and always satisfy customers. 
Customers who are happy with their service will not hesitate to recommend other providers.
According to statistics, clients tend to seek out alternative service providers when quality suffers. Poor customer service is another reason.
You will need to make sure that your employees or yourself arrive on time and that customer service does not change. This is one of the best strategies to get repeat sales from customers. 
It is likely that customers will not return if you have inconsistent customer service and services. People prefer high-quality products or services.
If you want to retain your customers and generate repeat sales, offer incentives to them.
You must track your progress, outputs, and results in order to improve them as quickly as possible. A customized CRM software is essential for managing customers and maintaining loyal client relationships.
You can stay in touch with clients easily with a custom CRM system.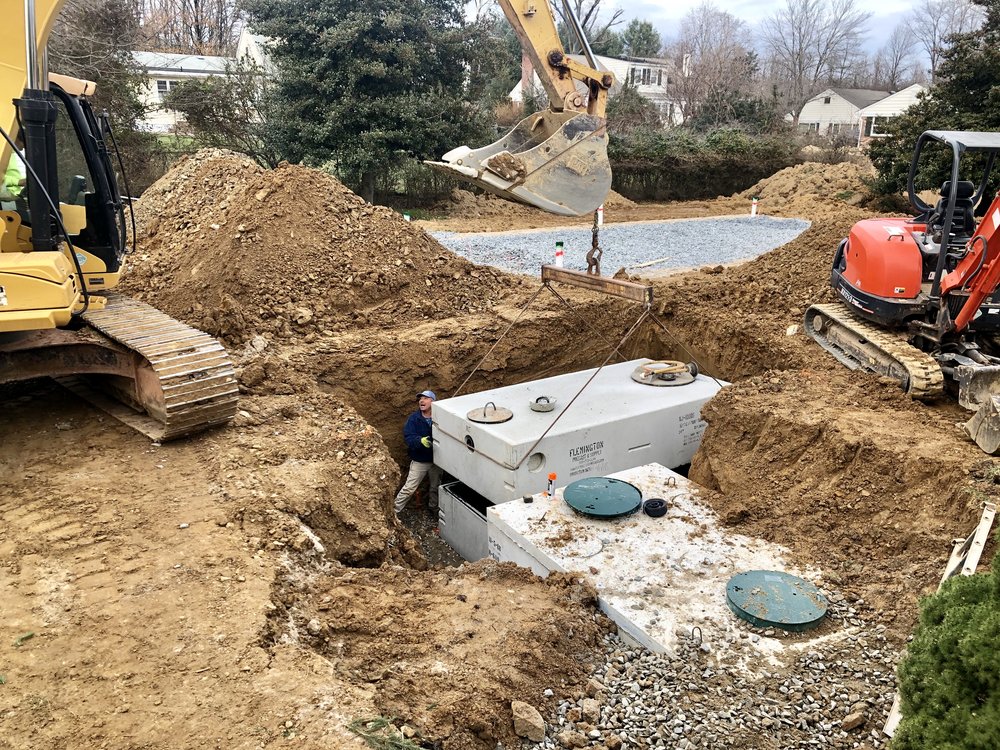 Strategize to Increase Brand Awareness 
If you're not intentional about building your brand awareness and communicating your corporate image, you shouldn't be in business. 
You should be prepared to do whatever society asks of you. The secret to larger corporations' success is their willingness to spend a lot to increase brand awareness.
Suppose you want to expand your septic company beyond the area where it is currently located and make it a national and internationally recognized brand through franchising and opening new offices in key cities across the United States. In that case, you will need to be willing to invest money in promotion and advertising.
No matter what industry you are in, the truth of the matter is that the market is dynamic.
To appeal to your target audience, it is important to maintain brand awareness and promote your brand. These are some of the platforms that you can use to increase your brand awareness and establish a corporate identity:
Advertisements can be placed on print media (newspapers, magazines, and other relevant publications) as well as electronic media platforms.

Sponsor community-based programs and events

Make use of the internet and social media platforms such as Instagram, Facebook, Twitter, or YouTube to promote your company.

Place your billboards strategically around your state or city.

To increase awareness about your septic services company, you can organize roadshows in your local business district.

Distribute your flyers and handbills to target areas.

Your septic business should be advertised on your website. Use strategies to drive traffic to your site.

Make sure your employees wear your branded shirts. Also, make sure that your pumps, trucks, and vans are branded.
The Local Lead Generation Process for Your Septic Service Business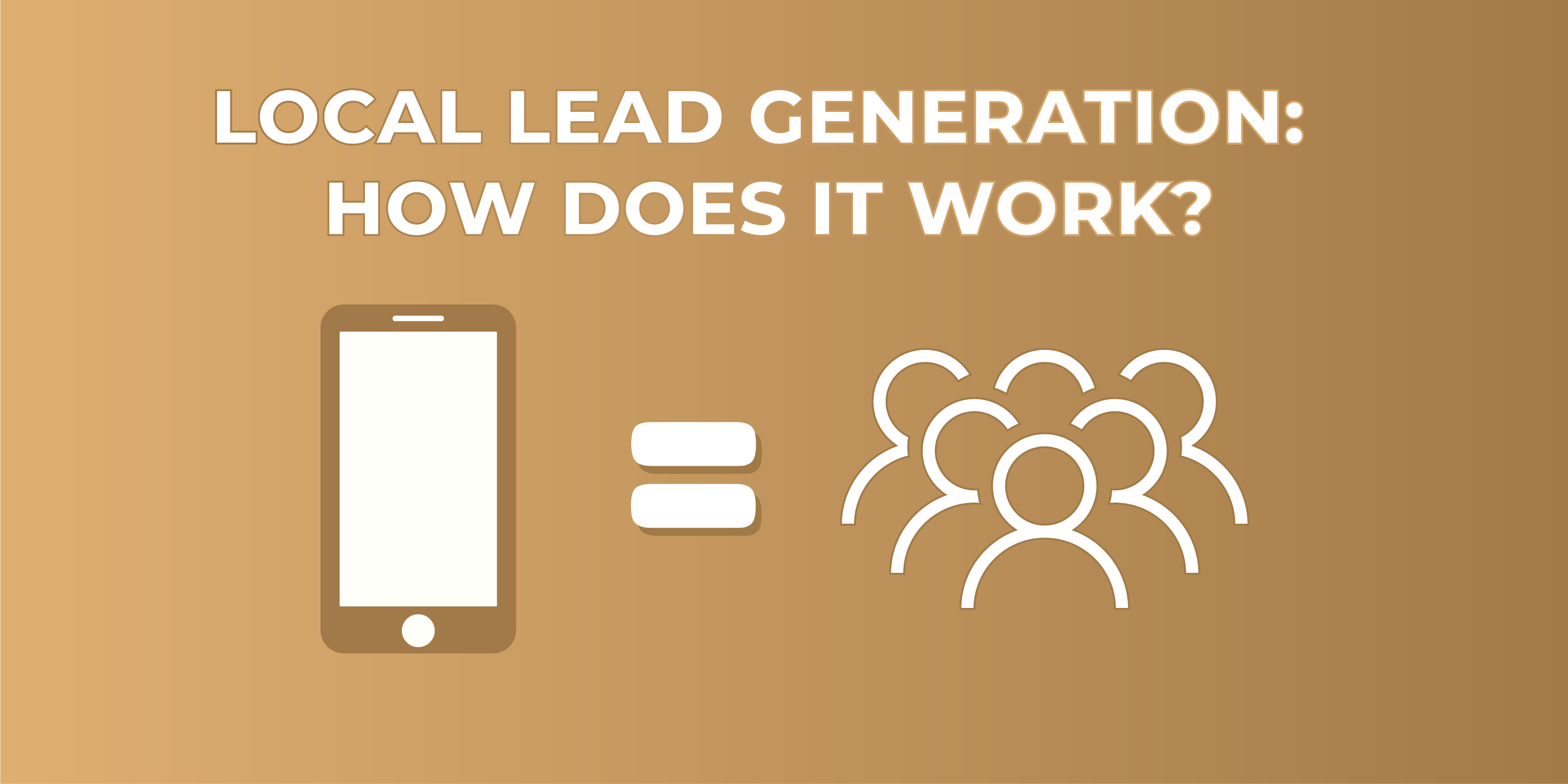 All right! So, everything is about building properties and generating leads. But how does the process actually take place? Are there other steps I need to know?
The steps I mention below are what students from our local lead generation program follow to generate leads for businesses like yourself. So I'll help you see what we do. And how if you join our program, you can simply generate leads for your own business (unless you want to start a side hustle and build a laptop lifestyle business).
Essentially, our lead generation can be divided into four steps:
The first is prospecting. You need to take the time to do market research on a niche (industry) and determine how many phone-driven businesses are there.
Keep in mind that this is local research as you need to know how many companies need leads. For example, you may search for "plumbing services Youngstown OH."
You will find dozens or even hundreds of businesses trying to get themselves in front of the customers by ranking on Map Listings, organic results, and even Ad.
The second step, building. When you find a niche (plumbing, tree services, a software company, real estate…), you will need to start building your digital properties. You don't need to be an expert in HTML or coding. It can be easy with the right tools.
The third step is now taking time to rank your lead gen website. With the site done, you need to work on SEO strategies and start dominating those Google search results. If you're new to SEO, it stands for Search Engine Optimization.
To keep it simple, it consists of the entire process of growing a company's visibility on search engines like Google and generating organic traffic. And remember this, local lead generation is part of the strategies.
Moving on to step four, once you rank the site, you will start getting your ROI and profits. You only need to rent it out to a local business interested in the leads the site generates. You can offer a couple of free leads to their move on with the actual pay per lead.
To review steps 1-4 above, I described it to a normal student who is building a lead gen business to help local service providers generate more calls. But replace the student with you as the business owner. And replace sending the leads to a business to simply siphoning the leads to your personal business.
By the way, fun fact, about 20% of our students in our local lead gen program are actually business owners who went through the program. And they use the skillsets we teach to generate leads for their own business.
An Example of Lead Generation: Home Advisor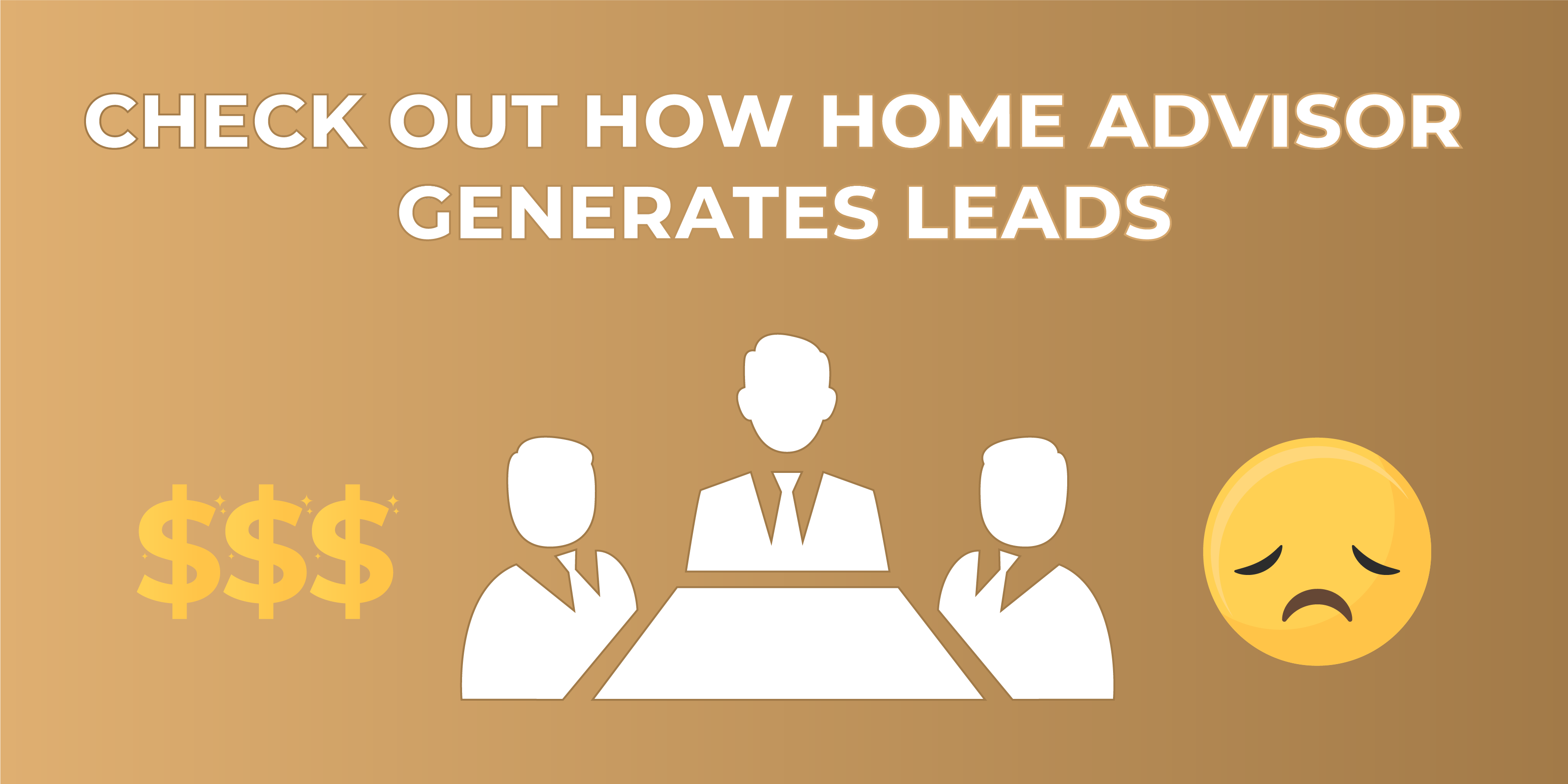 You must be thinking, "if lead generation sounds so good so far, how come I haven't seen any company?" That's the thing; there are many out there. You just don't know they are dedicated to it.
HomeAdvisor is one of the best examples you can find on the Internet as it is a top lead generation company that has spent millions building its brand but also earned even more zeros for this same reason.
They started small as everyone else but invested in building their brand awareness to make people who are looking for home services go to their website and find what they need. They are over 75% of people's first choice when they need those services.
If you don't get HomeAdvisor that much or need a refresh, users need to submit their information to request a service and get a professional or expert who can provide it.
HomeAdvisor's job is to share your information, which makes you a lead, with local companies so they can contact you and offer the service you're requesting. For sharing this lead information, HomeAdvisor gets paid by the companies. This happens for every single lead they send to multiple businesses.
Business owners who don't have marketing skills or don't even know how to have any online presence will always rely on those pages to list their services.  They will save time and effort, but companies like HomeAdvisor can make them spend lots of money as leads aren't exclusive (one lead is sent to multiple companies after all).
Using Facebook Ads aka Paid Ad Platforms: Do They Generate Leads?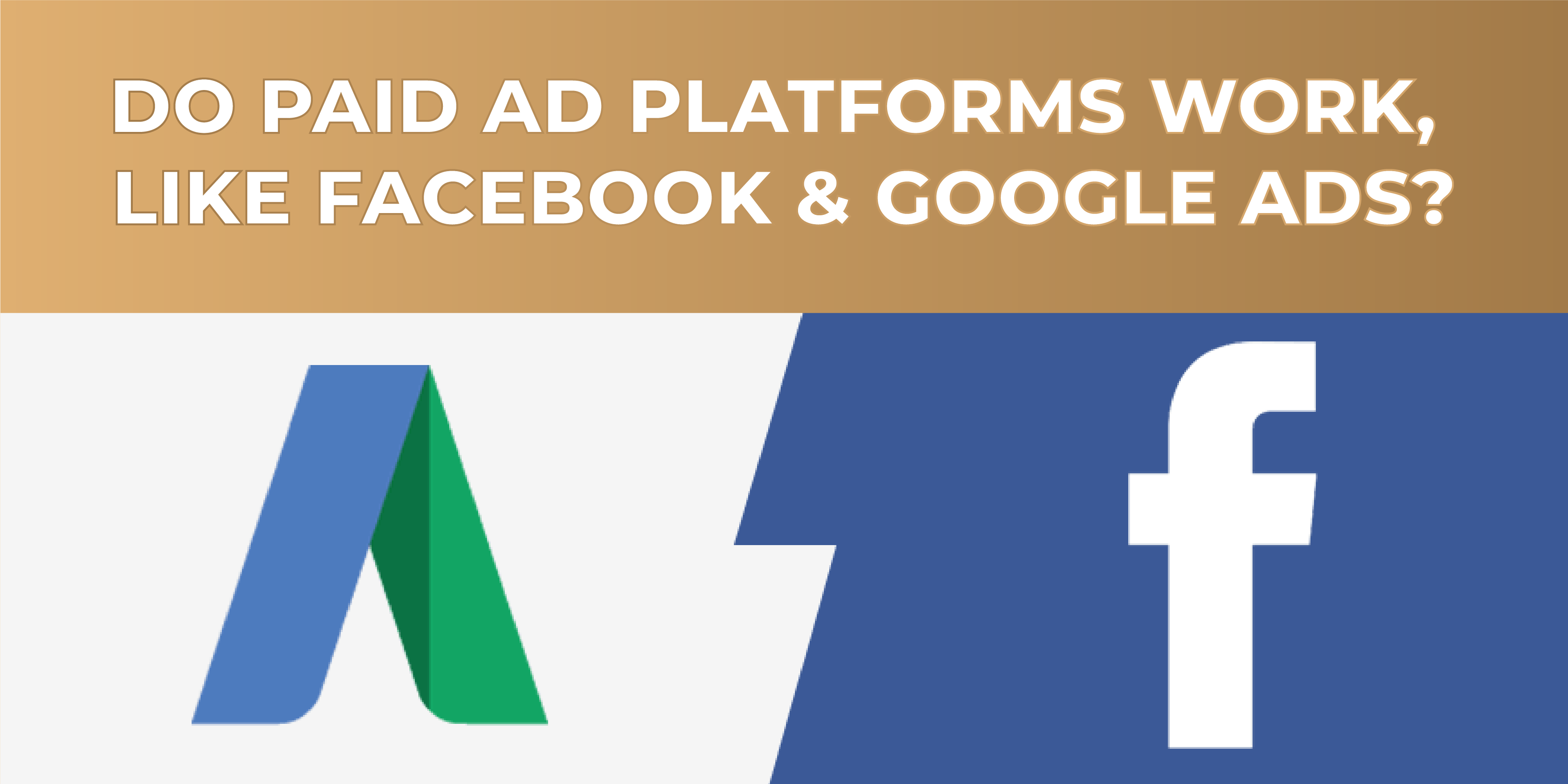 They DO generate leads. If not, no one would use them.
However, you need to remember two facts:
Paid ads or platforms can be expensive.

They don't generate "natural" leads.
Whenever someone sees or clicks in one of those ads, over 80% of them did it by accident or are trying to close/report it.
Why? Because they aren't looking for those services. At least not at the moment.
What those ads do instead is interrupt their time on the platforms. Users aren't there to find companies or businesses unless they are searching for a specific company's user, and for that, there's a search bar. This is why it is hard to convert them to actual customers who will show interest in the companies' services. Also, you're limited by a budget.
When using lead generation, everything is organic. You aren't forcing others to pay attention to your business but rather being there when they need you. This is why Google's organic traffic will always beat paid ads, and the reason companies continue investing in it, which is a lot cheaper as well.
What Is Local SEO?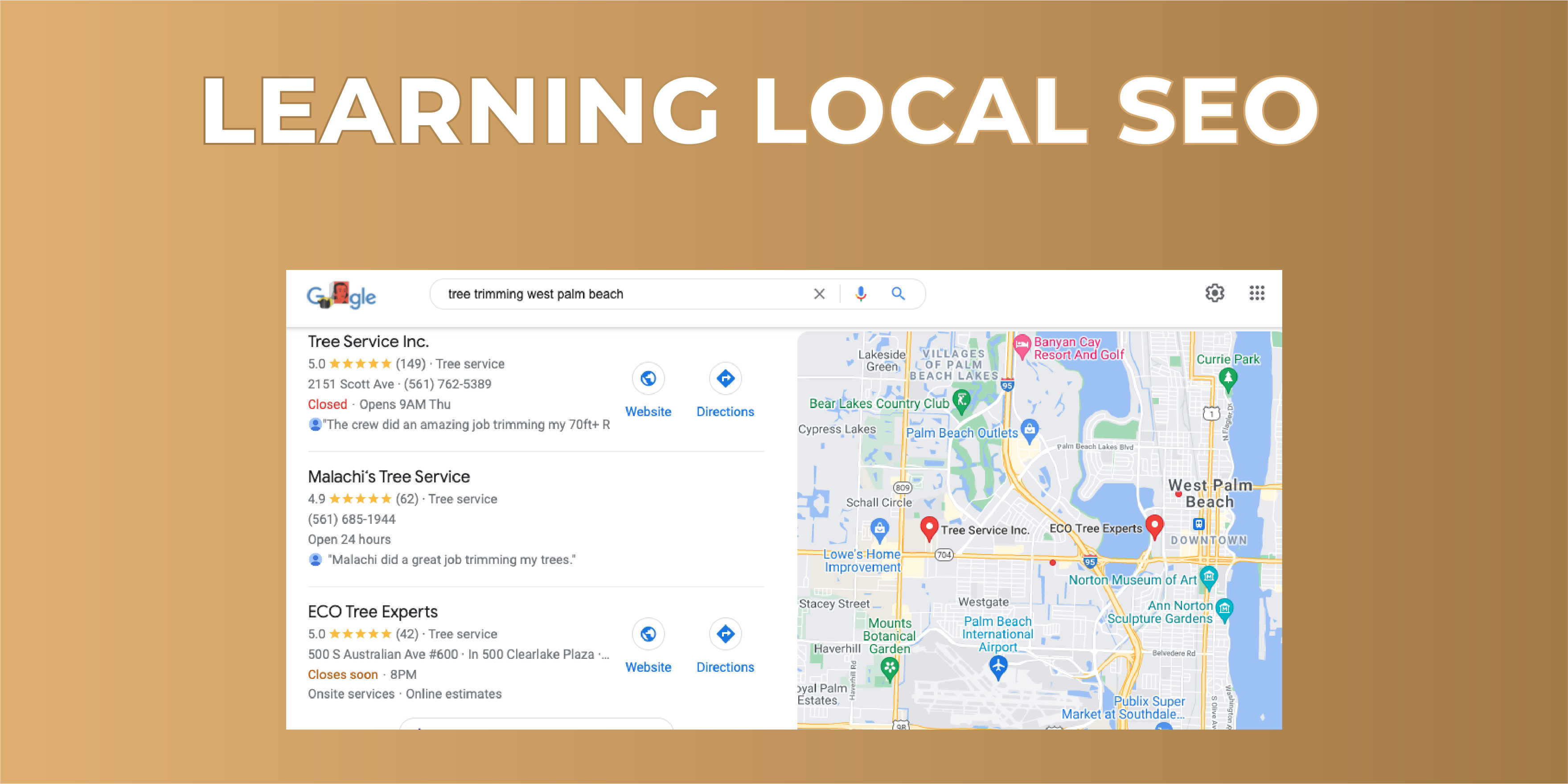 Don't worry… I didn't get it at first either. Following the short explanation, local SEO focuses on scaling businesses' visibility on search engines. However, this is only for those who serve their communities face-to-face.
What does this mean?
Experts and professionals like painters, plumbers, and dentists (but not only them) offer their services to their local customers. Why? Because they can't deliver them unless they are located in the same area of their customers.
To make sure those businesses get more leads, you need to rank them locally by claiming the business listing on Google to place them on Map Listings. Local SEO also involves online reviews, citation management, and how you manage your entire online presence in the local area.
If you are going to bet on lead gen, you need to adapt yourself to today's world: The Internet.
Keep in mind that although traditional channels and methods like billboards, warm calls, and pamphlets still work, they aren't part of your tools. Whenever someone needs a service, they go to Google and search for it.
"Dentist in Miami" or "plumbing services in Orlando," etc. And you can keep coming up with services or professionals people need and look for. Thus, you need to make sure you're using Google to get the companies in front of their clients.
Users will always click on the first search results (those near the top), and many of them will be either Ad links (people paid to place their websites there), Map Listing, and then you get websites. Almost all of them are your goal and where you should always aim to place yourself.
Can My Septic Service Business Utilize a Local Lead Generation Strategy?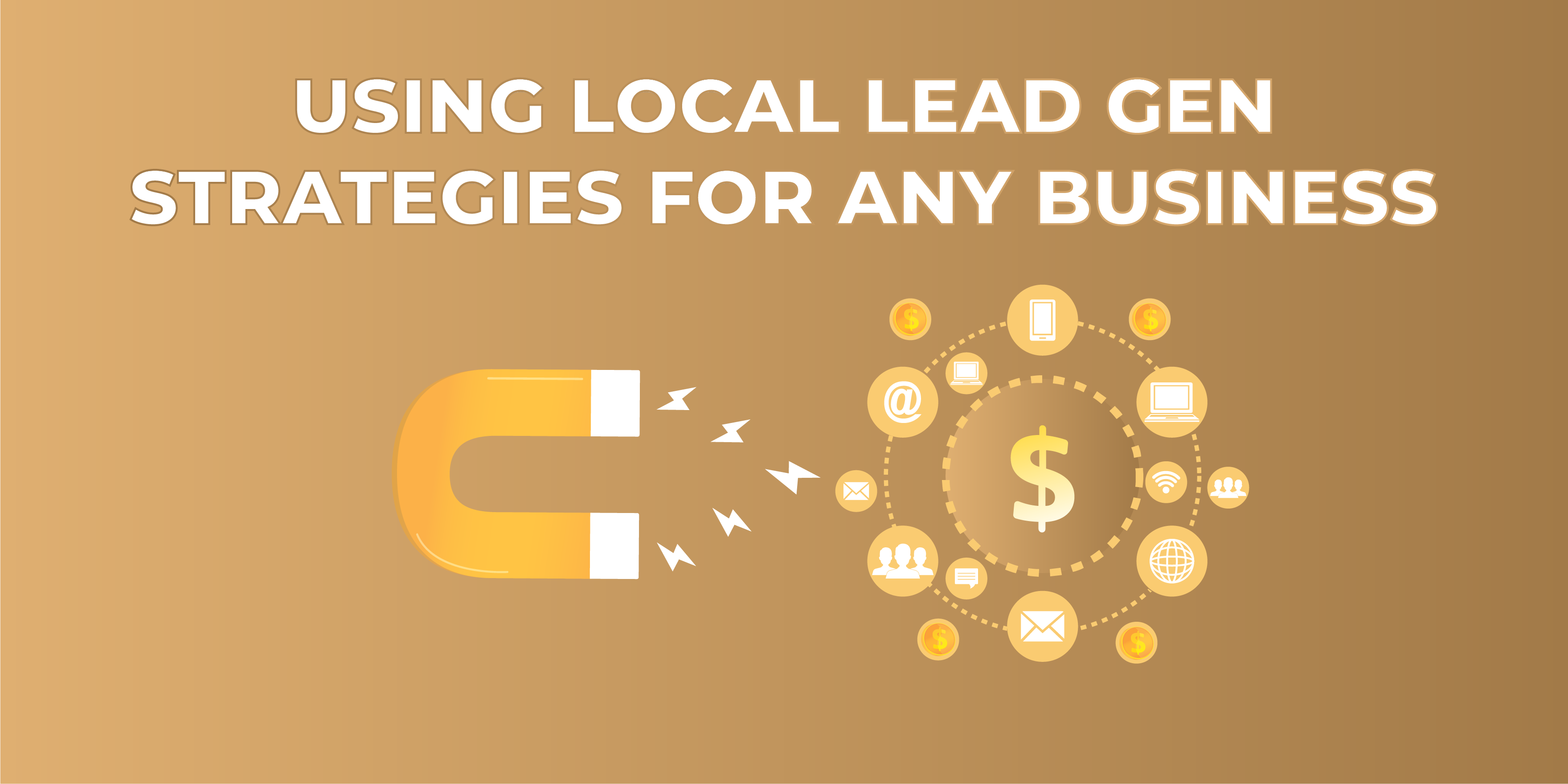 If you want customers, you better know you need it. Following the previous explanation, lead gen is all about placing businesses in front of their customers, choosing them over their competitors.
Put it simply – it's all about closing deals and having clients for those companies to make money. The main difference with the usual methods companies use for this is how lead generation approaches different channels to get them in the right place of the market to get customers.
Those channels are all focused on the Internet as most people are searching for products but also services across the net. The issue is that the Internet is way too broad, and businesses don't know how to place themselves. They usually try, but they get one common result: losing money and time.
How Powerful Are Organic Septic Service Leads from Google?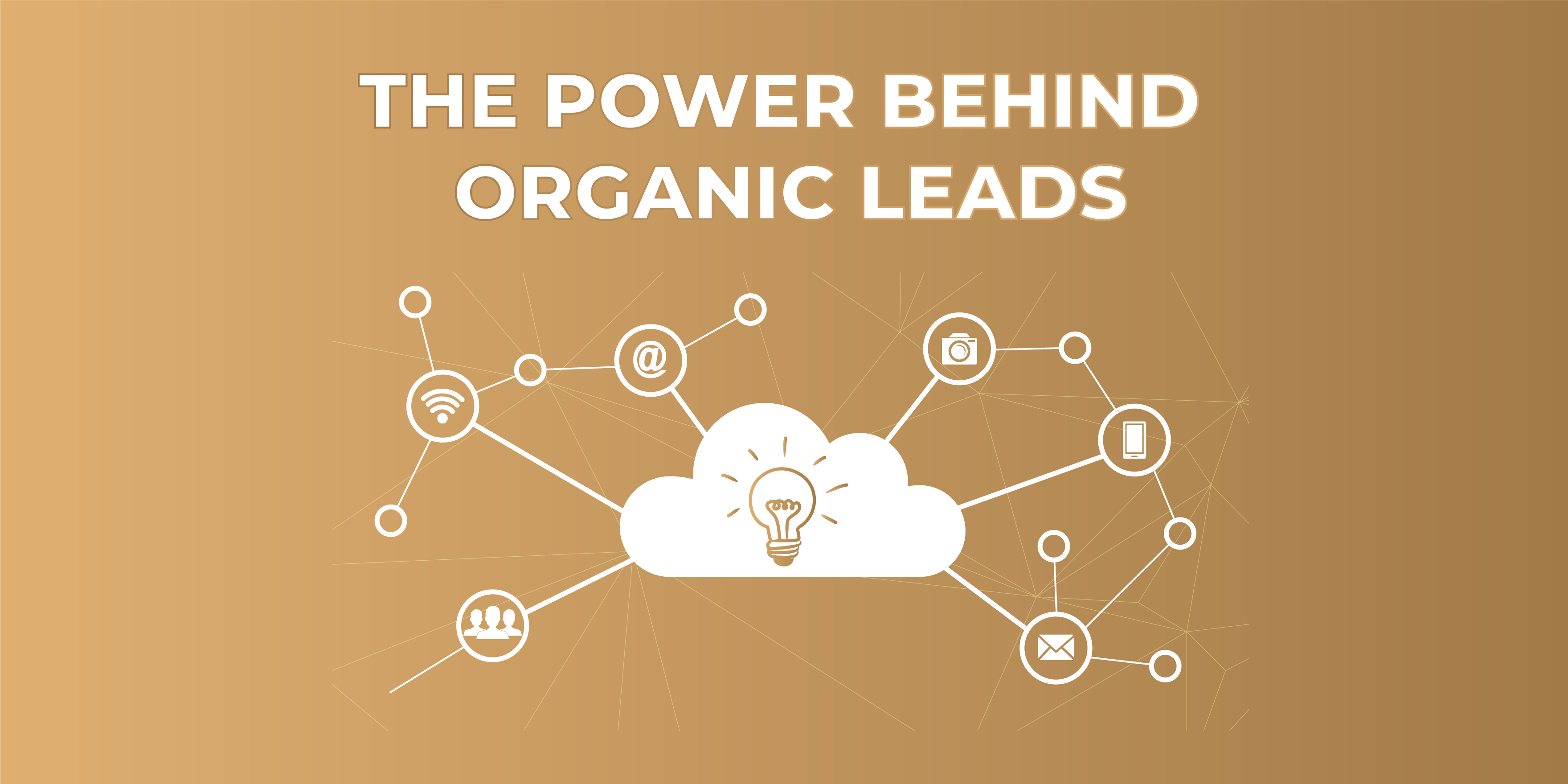 For companies looking for customers, it's everything. For you? Pretty much the same. When you build a business with digital properties, you get to make thousands of dollars a month.
This isn't a "get started today and get rich tomorrow" thing, but it is HIGHLY scalable, and ROI + positive results are guaranteed. Learning a fairly decent and very needed set of skills to create your digital properties and start ranking them on Google is required.
I have invested in several online businesses over the years, and if there's something uncertain, whether you will get your ROI or not, even more than the actual profit.
However, this business moved my earnings from five figures a year to a month in ONLY passive income while sitting comfortably at home.
On my laptop. Anywhere. Anytime.
You can look at one of the first sites I built back in 2016, and it continues making me over $1.000+ every month. The best part is that I don't need to touch it or the rest I've built over the years, just like this digital property.
What Makes Lead Generation SO Alluring?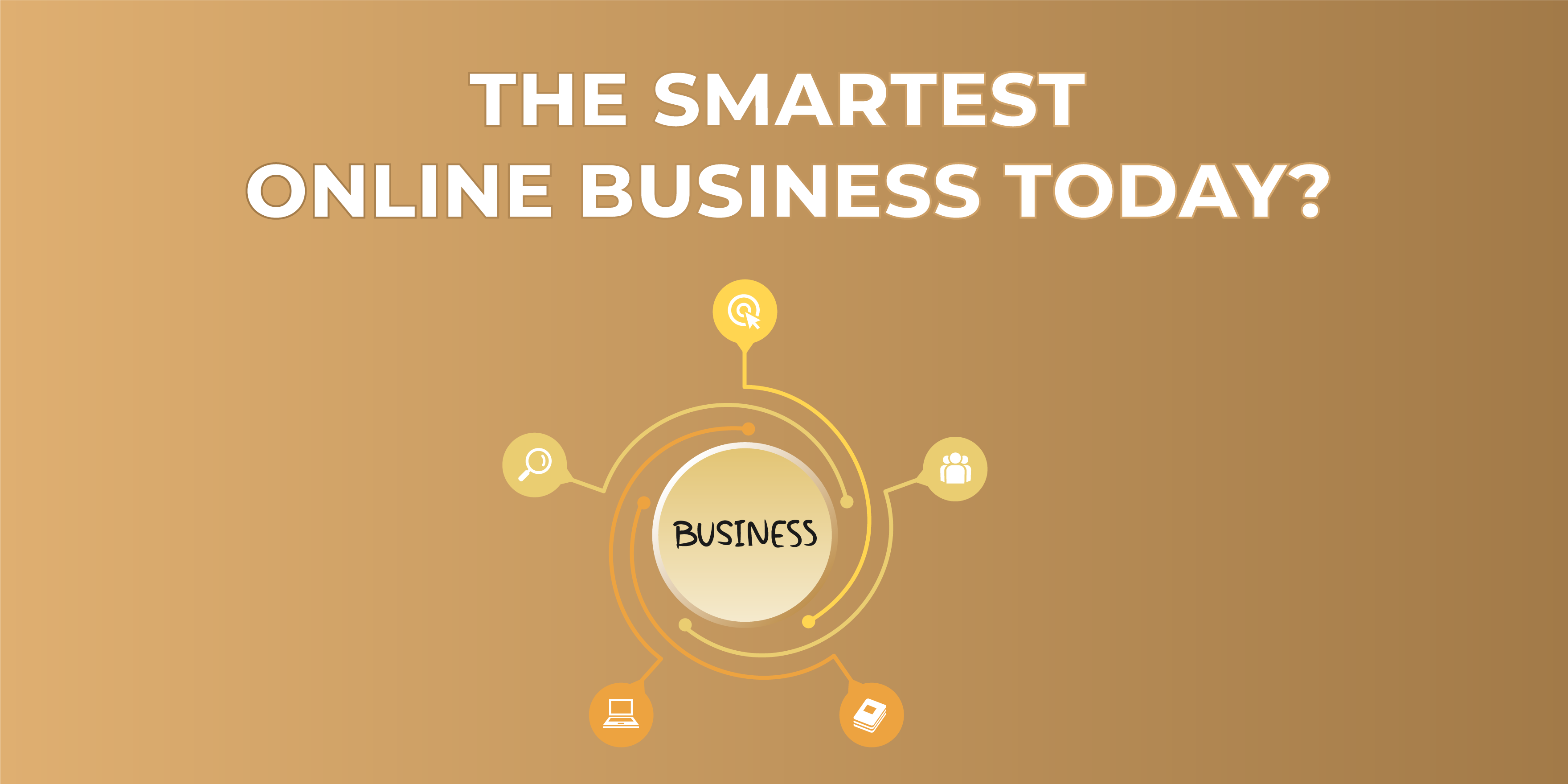 Here it goes: you can work from home.
The main issue with regular business opportunities is how much you need to invest in staff, equipment, or rent to have a place to sell your products or offer your services.
We all know the hassles of traditional businesses that involve regular expenses, which are extremely high.  Can you afford it? I don't think so, and even if you can, is it worth it? Now, it isn't only about the money. You also need to put in a lot of work, and it isn't only during the first couple of months or years. Usually, it is as long as you continue running it.
You can save yourself those headaches and bone-breaking tasks and expenses with lead gen since it is more about generating leads with digital channels—mainly websites.
Websites can be VERY cheap to build, and with many tools online, you get to do it in a couple of hours instead of days. Any virtual or digital business is scalable and won't need constant maintenance.
So, let's summarize this:
You save money in regular expenses with traditional and most online businesses as what you need is yourself and digital properties (websites).

You can bet on passive income.

 There's no need to hire more people to get started.

You can generate leads in multiple industries, which allows you to work on any niche you want.
How Can I Get Started in the Local Lead Generation Program?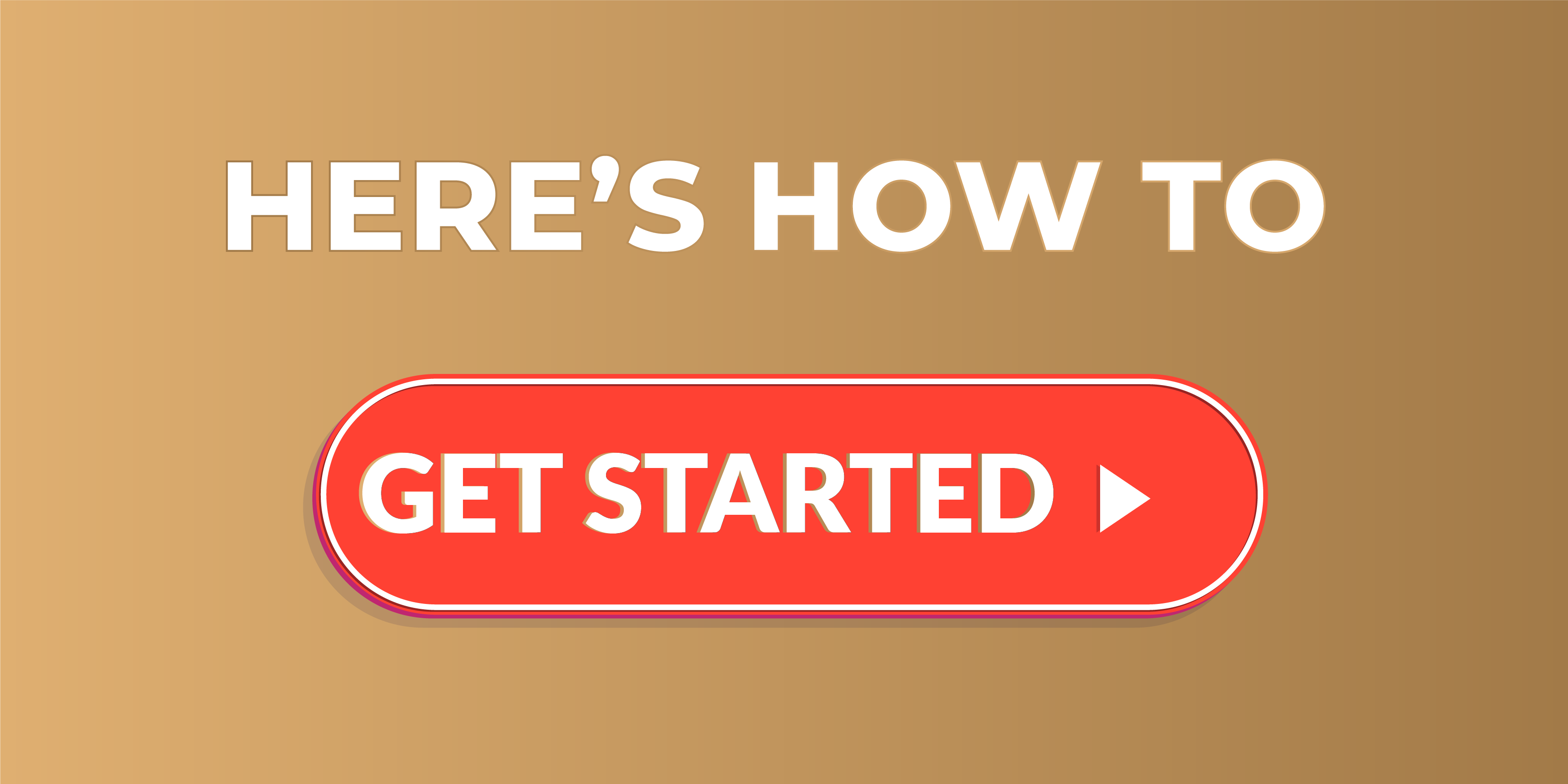 Anyone can start and learn. That's the beauty of this business model. I knew nothing about SEO, Map Listing, and everything I've mentioned so far. It is all about learning the skills, gaining experience, and deciding to take the step.
Remember that this business model will never get old as business owners are always looking for leads. They need to do business and scale their companies. Why not do the same while helping others and still making money?
You can start with this local lead generation course highly recommended for anyone wanting to grow in the business. It is a close training that will take you through each step and make sure you are able to get your ROI, profits and take control of your life.
You will be added to an incredible lead generation family ready to help you 24/7 when asking questions on the group. Anyone is welcome who's willing to put in the work. Click here to watch the lead gen webinar.