Starting a new landscaping business is never easy. Regardless of what you choose or how much money you have, the process will be tough because despite there being a "process," nothing is certain when it comes to entrepreneurship.
Now, focusing on the main one you are thinking of, you probably have a green thumb and passion for the outdoors if you consider starting a landscaping company or focusing on providing those services. After all, you're supposed to enjoy your business at least a bit.
We can tell you in advance that it takes more than talent and determination to build a successful landscaping business. Before you leap in with both your feet, ask yourself these questions:
What services can I offer?

How can I finance my business?

What structure will I use to run my business?

Do I have the right equipment?

Who are my customers?

What certifications and licenses do I require?

Do I really need an office?

How can I grow my business after established?
Don't worry; we won't make you suffer to answer them alone so that you can find the answers right below.
Find out your market before you choose your services
Understanding your local market is the first step in building a successful landscaping company.
Find out who your competitors are and what your customers are looking for. This information will help you decide which lawn care services to offer.
Compare the prices and offerings of your competitors, and by doing so, you can identify any service gaps that the local market might have that you could fill, so you are offering something unique as well.
It is possible to survey homeowners or businesses about their lawn care and landscaping needs. If you have a hard time getting some answers, you can offer discounts on future services to encourage them to take a few minutes with you.
Many landscaping and lawn-care services are available to you, such as:
Lawn maintenance and mowing.

Spring and Fall Cleanups.

Design, gardening, and architecture.

Pruning and removal of trees and shrubs.

Irrigation.

Fertilizing.

Edging.

Mulching.
You need to narrow down your options and know who you are selling to since starting with all of them and even more options available aren't the right move.
Also, performing an analysis of the market can help you find potential customers.
Are you looking to establish relationships with homeowners who are interested in residential landscaping? Are you looking for clients such as office parks operators or large companies with "campus-style" offices?
First, determine your target market and then examine the demographics of your local area.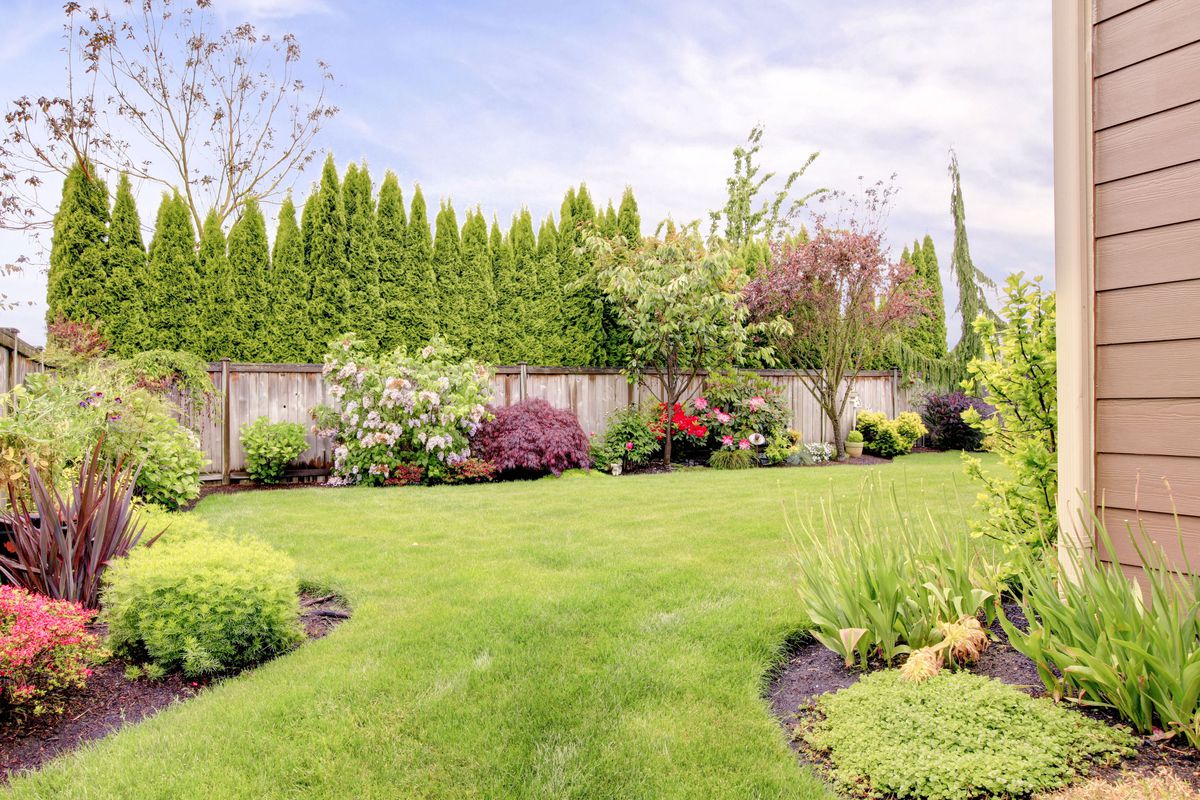 These details will help you narrow your focus and create your long-term and immediate marketing plans and don't even think about skipping any of those steps and just take the time with what you need so you have the information right.
Certifications & Educations Are Not Needed but Can Be Great
A degree or certification can help you attract customers, depending on what services you offer.
Customers expect that landscape architect have a degree in landscaping besides experience. At least, for some services, that usually takes a lot of work and involves a great change in the landscape of the property you are working in.
Academic credentials are not required for most landscaping and lawn care services. However, you must have a working knowledge of the local grasses, flowers, and shrubs.
You could also be certified to stand out from your competition. The National Association of Landscape Professionals offers landscape certification options for:
Contractors.

Horticulturists.

Interior / exterior technicians.

Lawn care managers.

Lawn care technicians.

Landscape pros.
The Environmental Protection Agency provides several certification programs for any person or landscape irrigation professional.
A certification that reflects your services can help you get new customers and expand your market in the future from residential to commercial clients.
Select your business structure
You will need to decide on your business structure before you start your landscaping business. These are the three choices that most small businesses choose and we would recommend as well:
A sole proprietorship is a business owned by a single person responsible for all of the business's debts, taxes, and legal liabilities. This type of business is also the easiest to start, and despite the risks it has, you can find it more fitting than others.
A sole proprietorship doesn't allow business assets or liabilities to be separated from personal assets. This means that you may be personally responsible for your business's debts and obligations.
When is it good? Whenever you are a low-risk business owner who wishes to try out the waters before committing to a formal business structure.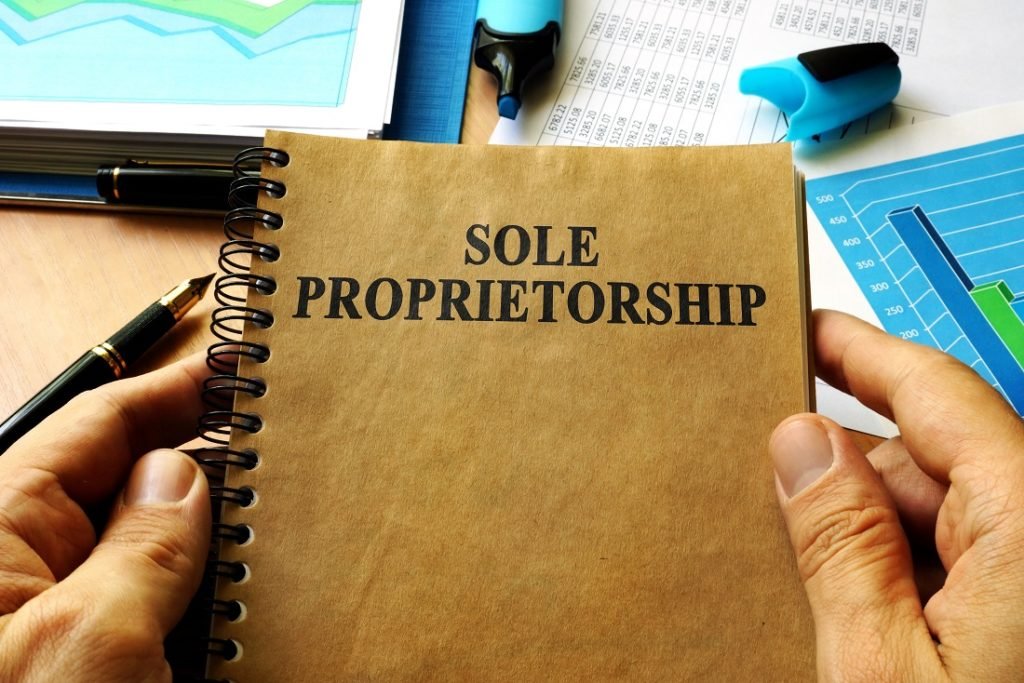 A partnership is the best way for two or more people to come together and form a company, especially when none of them have enough funds or need someone else to finance it.
There are two types of partnerships: limited partnerships (LPs) and limited liability partnerships.
LPs have one general partner who is immune to all liability. The company is managed by the general partner, who has unlimited liability.
The general partner in an LP is responsible for the day-to-day management. Sometimes called "silent" partners, limited partners can be simply investors.
Each partner is subject to the same limited liability in LLPs. They are not liable for the actions of any other partners.
Limited liability company (LLC).
A limited liability company (or LLC) is a way to reap the benefits of both a corporation and partnership structure.
An LLC offers the structure simplicity of a sole proprietorship with the protection of a corporation.
LLC owners can file a simple tax return, and they pay taxes at their personal income tax rate. However, their personal assets are protected against business liability risks such as lawsuits and bankruptcy.
Select Your Niche and Services
You can see that there are many services included in this field and besides the ones we have mentioned so far, the truth is that there are many more you could be missing.
A small company that is just starting can (and should) focus on one niche, such as lawn care or landscape design. This will allow them to be more successful than trying to become a full-service landscape company when they don't even know how well the business will do.
You can also save money by choosing a specialty. For one thing, you can only purchase the equipment you require. If you don't require a large crew, you can use a smaller team.
Common niches can be a bit more competitive, but the fact they're common is because there's a lot of people trying to find new experts.
Therefore, if you want to consider them in the landscaping industry, here they are:
Landscape maintenance: Instead of installing landscapes, you will be responsible for maintaining them. Because they use less equipment, maintenance companies have the lowest initial investment. However, you will not be able to charge as much for creative or labor-intensive services.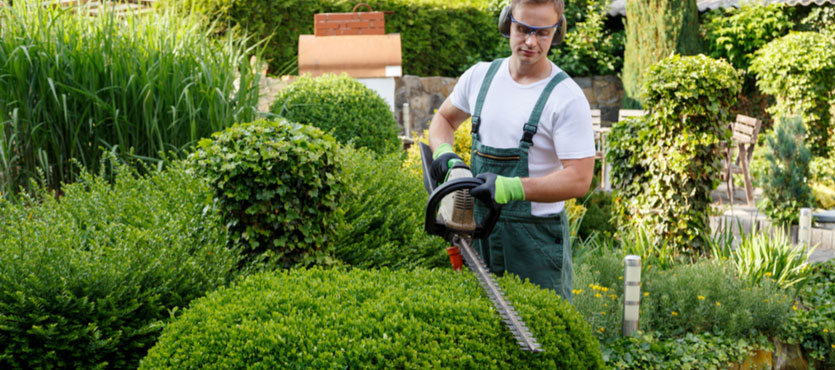 Fertilization, Weeding, and Pest Control: This is a special type of maintenance that focuses specifically on maintaining healthy lawns and plants. This requires a deep understanding of grass and plant care. Additionally, you might be exposed to potentially hazardous chemicals. You may need additional training or permits, however.
Installation of sod and lawn: This niche consists of businesses that lay sod, plant grass seed, and then install lawns for their customers. This is often more expensive than the maintenance services that are offered and requires more investment.
Construction of a deck and patio: A landscaping business can benefit from those who are skilled in building and construction. You'll also beautify the surrounding area while installing the patio and deck. This will often involve new construction, so you'll need to be familiar with the building codes in your area and any other regulations.
Landscape architecture and design: This niche consists of companies that design and install landscape features. This could include labor-intensive projects such as building retaining walls or terraced gardens or contouring the land. Designers work closely with their customers to create livable, attractive outdoor spaces. Creativity and vision are key tools in the trade. To arrange plants that thrive and last, you will need to be able to hone your horticultural skills.
Residential vs. Commercial Landscaping: Choose One
It's important to decide which services you will offer and what customers you will work with.
For beginners, we would recommend focusing primarily on residential landscaping for two reasons:
You will get paid before: Most residential landscaping companies require a deposit to cover the cost of materials. Commercial landscaping is different. You don't get your money until the job's done.
You have more creative freedom: Commercial landscaping is usually done using a company's plan. Even though the plan may have flaws, it is not possible to change or improve it most of the time. Residential landscaping allows you to work closely with your customer and make suggestions, which gives you greater control over the final result.
Commercial landscaping also has its advantages, however.
Commercial projects can be smaller, so you may have fewer clients. You can also make more money, especially in the lawn care and maintenance niche.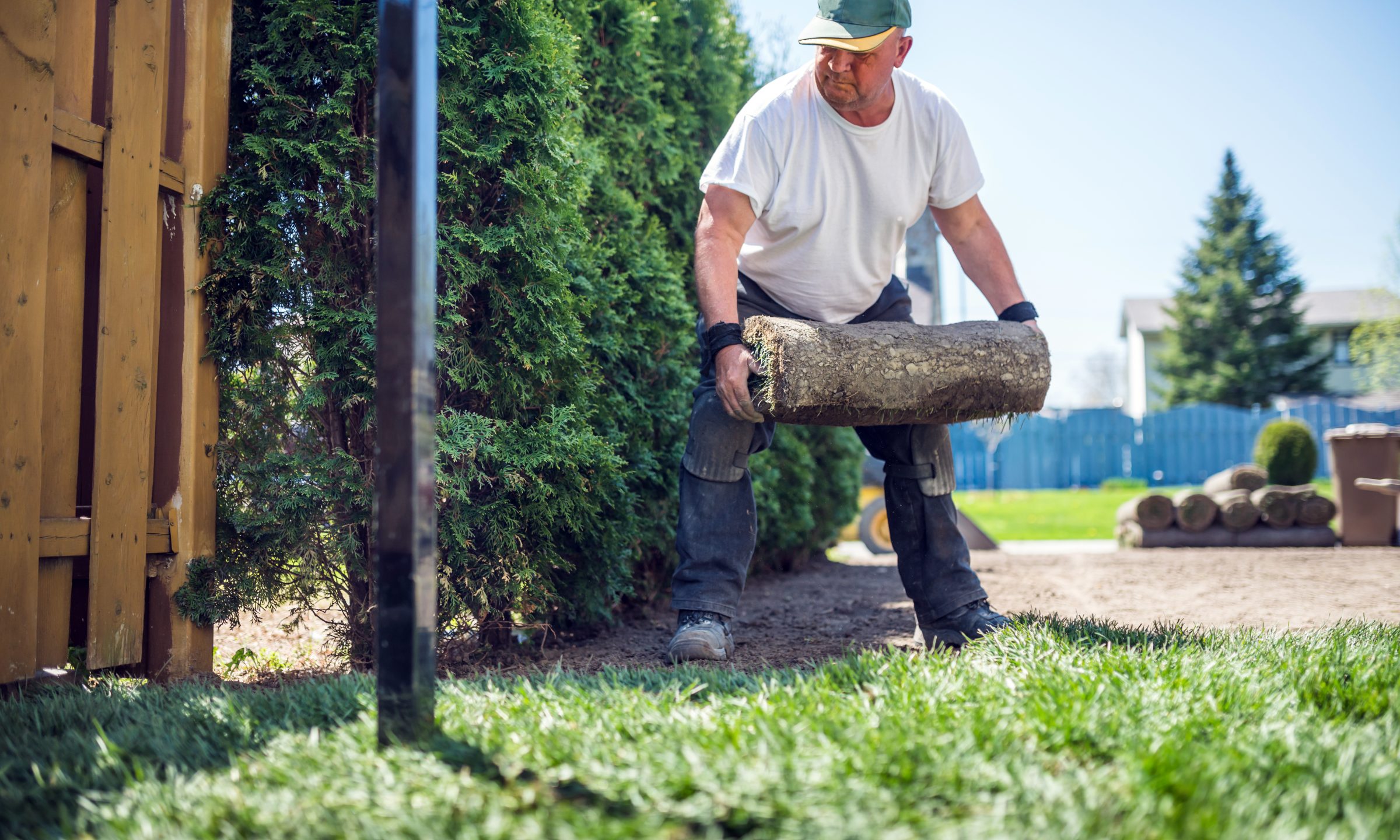 Write a Business Plan for Your Landscaping Company
Your business plan is an ongoing document aimed at your company's future. It is essential to have one in order to be eligible for small business loans and other financings. Investors and bankers will both want to see it.
A business plan can be very helpful, even if your business is funded entirely by personal savings.
In it, you will outline the mission and long-term goals of your company, as well as your ongoing and initial expenses.
If you've never written a business plan before, take a look through a sample business plan to get more guidance on what to include and how to write it. Your business plan should include the following:
The mission and goals of the business.

Description of the company.

Services you will offer.

A market analysis.

Summary of your marketing and sales strategy.

The management and organizational structure of the business.

Budget estimates and financial projections.
Although not all business plans will include these sections, it is important to include as many as possible. This document can be a roadmap for the future of your company and be decisive in its success.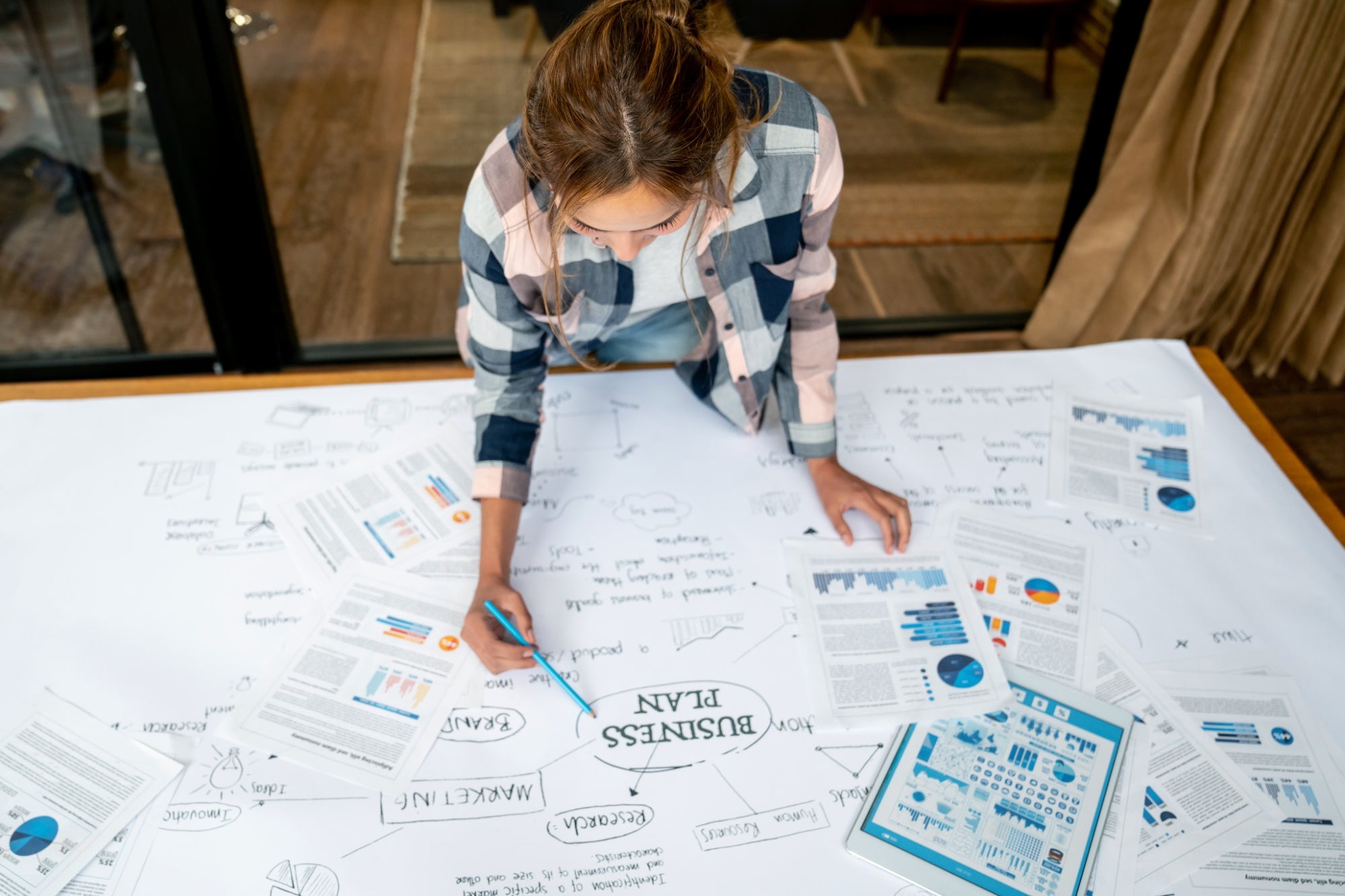 Start Making Your Budget
Solid financial management is key to the long-term success and sustainability of your business. Consider these factors when setting the budget for your landscaping business:
Pricing and startup costs.
Start by estimating your initial business expenses. Include the following: Equipment rental or purchase, advertise your services, employing employees, and registering your company
Determine the price you will charge for your services. 
Most landscaping and lawn care companies charge by the square foot. Others charge an hourly rate. To help you determine your pricing strategy, call a few landscaping companies and get an estimate.
You'll soon lose your business if you don't have working equipment. It is important to budget for equipment maintenance, repair, and purchase.
While contractor's tools and equipment insurance can cover some of your costs, you will need to replace worn-out equipment from time to time. As your company grows, more equipment will be required.
Make plans for the off-season.
Some parts of the country don't have landscaping or lawn care all year or more like people don't need your services all the time.
You will need to make sure your business doesn't shut down during winter, for example.
To help you with your year-round cash flow, many landscaping companies offer snow plowing and removal services.
To make a steady income stream, you might also consider indoor landscaping jobs such as maintaining plants in apartment buildings or office buildings.
You can also use the off-season to catch up on all of your missed work during the busy season. You can research new clients or explore marketing options.
Other expenses, such as taxes and insurance.
Make sure you calculate your annual business expenses and liabilities. This includes taxes and renewals of business licenses.
Depending on the nature of your business, you may need landscaping business insurance policies to protect your business.
At a minimum, budget for general liability insurance premiums. This coverage covers damages to property or bodily injury to third parties.
Commercial auto insurance may be required to protect company-owned vehicles and workers' compensation. You also might need HNOA (hired and non-owned auto) insurance for personal vehicles used for business purposes.
You have limited time, so budget accordingly. Your business will run smoothly if you give it a little time.
Marketing efforts should also be considered. You should consider the time you will spend on marketing efforts, such as scheduling appointments and confirming them, traveling, and reviewing your finances.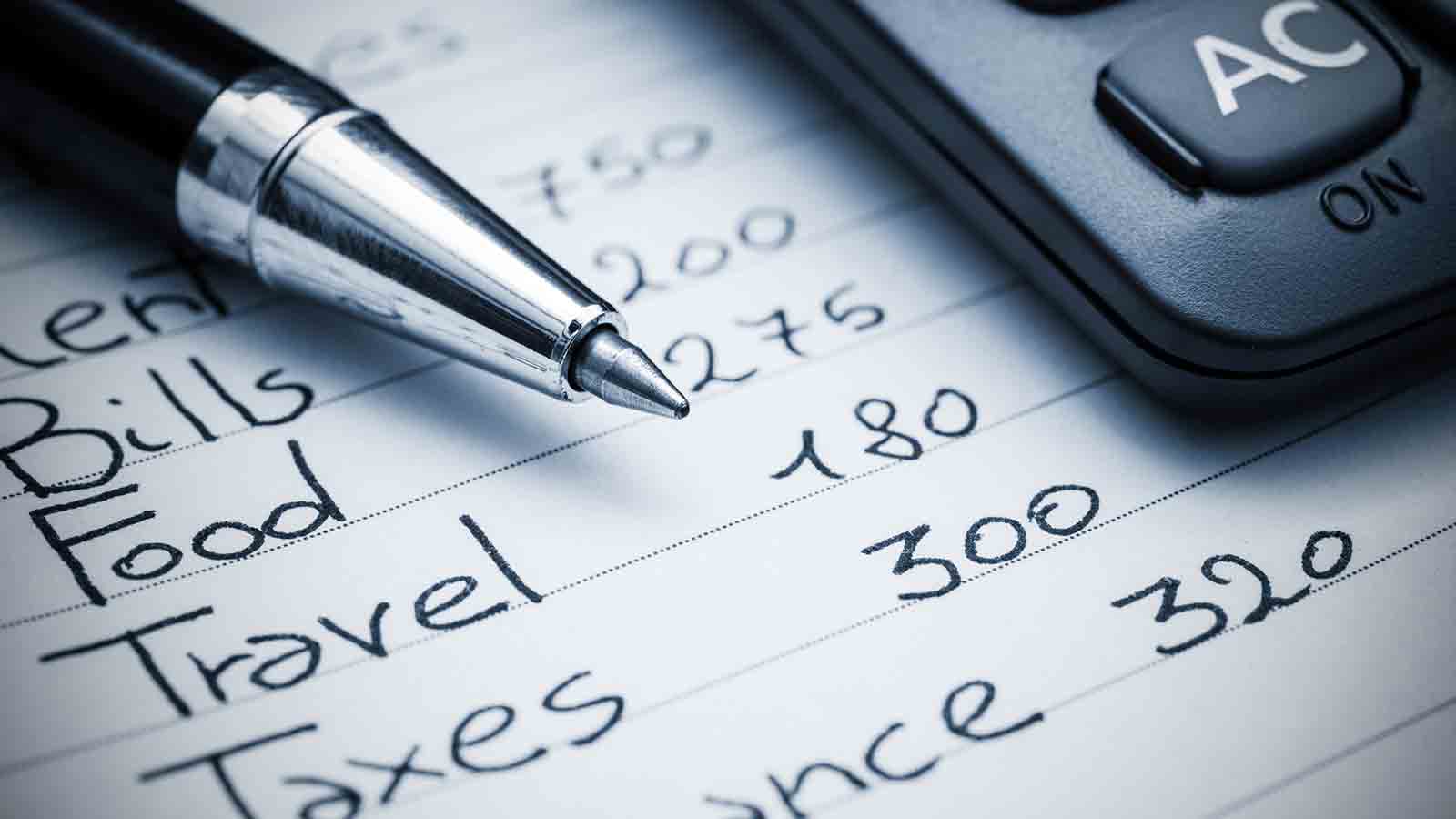 How Much Can You Charge? Determine It
As we were previously mentioned, landscapers usually charge by the size of the lawn, but you can also charge a total project or monthly maintenance fee.
You should agree on an hourly rate, then determine the property's size and estimate the time it will take to complete the project.
You should research the hourly rates of similar landscaping companies in your area. Although it is tempting to lower the rates of established landscaping businesses in your area, this will not be a good idea.
When you first start, stick to the middle of this range and consider all your expenses when setting your rate.
We are reviewing this part in specific because we know most businesses, even after a while, have problems trying to determine how much they can and should charge.
Just take the time and focus on your current stage and experience.
Equipment rental, purchase, and insurance
It is important to make a decision early whether you will rent or purchase equipment.
Renting equipment is a cheaper option if you are just starting out, but if you have the money to buy them, you can just go for the cheapest elements of the equipment and get them to be yours.
However, the equipment can become more expensive as you grow your business. To determine if owning equipment is more financially sound, track your rental expenses and how much you can finance on your own.
How can you do it? By knowing what you might need first:
Trucks and trailers.

Commercial-grade lawnmowers.

Weed-eaters and edgers.

Rototillers.

Tools for special purposes.
Add the cost of repairs and maintenance for all these items. You also need insurance to protect your equipment and vehicles from damage or loss, so you need to keep in mind what is better, renting and insuring or buying and insuring.
Vehicle and equipment insurance.
The contractor's tools and equipment insurance protects equipment such as lawnmowers, leaf blowers, and hand tools.
This coverage covers equipment less than five years of age and will pay for lost, stolen, or damaged items. This coverage also covers items during transit.
You may travel to work in your own vehicle, especially when you are just starting. Your personal auto policy may not cover accidents that occur while driving for work.
You may need to consider hired and non-owned auto insurance. Make sure to review your auto policy and talk with your agent about your coverage.
You may be able to purchase vehicles that are titled to your business for your own use or the benefit of your employees as your business grows.
In that case, you'll need to carry commercial auto insurance to cover any losses from accidents in company-owned vehicles.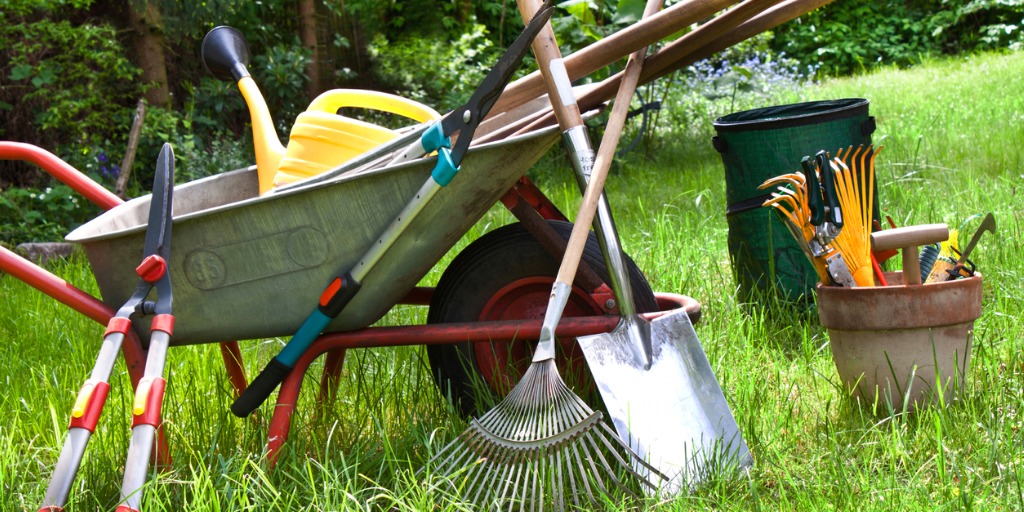 Promote your business
Advertising and marketing to your target audience can be a great way to get your business started, or more like, it is the right way to get started.
When looking for new deals, landscaping companies will likely want to combine digital and traditional marketing strategies. A complete marketing strategy should include:
Now it's time for you to make your lawn care services available to the rest of the world.
Although it may seem easy, there are many more things to do when marketing your business than just handing out flyers and listing your company in the telephone book.
You can create a marketing plan that is specific to your business based on who you are trying to attract and the type of landscaping work you wish to do.
Suppose you want your business to look professional to your potential clients. In that case, you need to have a website with strong, recognizable company branding that immediately communicates to viewers exactly what your landscaping business is all about.
You should at least have an email address and some kind of online presence for the landscaping business. This could be a Facebook or Instagram page, but you can build on it as your business grows.
To determine the best social media channels for your ideal client, you can use what you have learned about your target audience.
Use words clients would use to search for your business. Make sure your description is relevant to the customers you want to attract.
Don't underestimate the importance of sharing your business venture with your network: Your friends, family, and peers may need your lawn-care services or know someone who might.
A referral program is a great way to get the most out of existing clients. Incentives for current customers to refer others in their network can be provided by crediting their accounts when a referral books lawn care services.
You can also try the loss leader technique, which gives away one hour of landscaping to a new customer hoping that they will continue to hire you.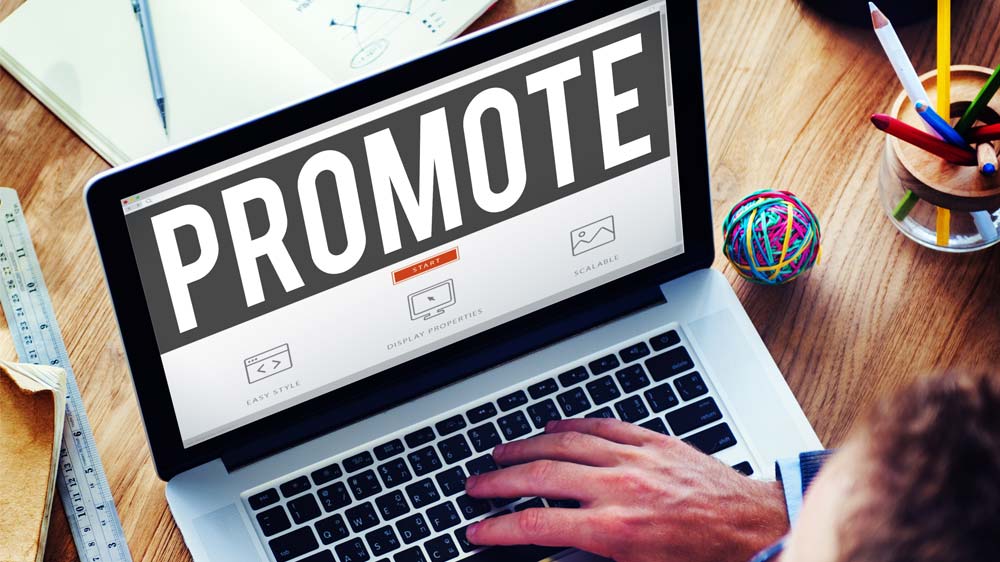 Third-party companies can offer lawn care services.
Although it is a good idea to have a website that describes your landscaping business, it can still prove difficult for small businesses to rank among larger companies when someone searches online for lawn care services.
You might consider joining a landscaper association or marketplace where people who need landscaping services can search for their local businesses. Being included on a list will help you gain credibility and get your name in front of more clients.
Entrepreneurship is a way for people to have total control over their careers and be their boss. You can open a franchise to an established landscaping company if you want to own your own business.
A sharing economy app can be a great option if you prefer to concentrate on the landscaping services they provide rather than the business aspect of it.
For example, you can set your own pace by choosing to complete one-off jobs or connect with weekly or biweekly customers when you work with Eden.
The Eden app will show you available landscaping jobs and route you to them. Clients will already have inputted the size and requirements of their lawn, and all communications can be made through the app.
Of course, other apps are available, and you can choose third-party offers that look more profitable and comfortable for you.
The Local Lead Generation Process for Your Landscaping Business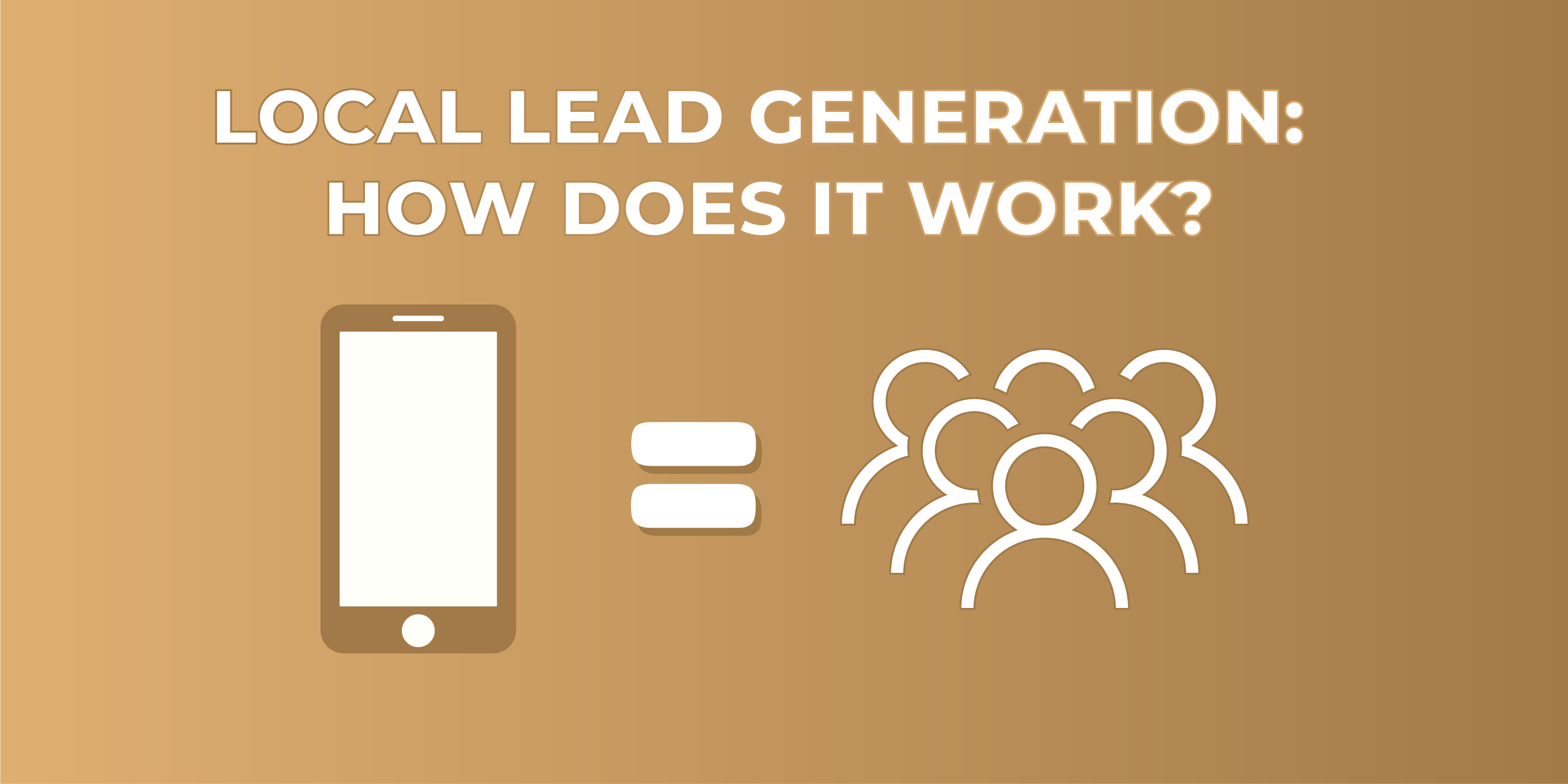 All right! So, everything is about building properties and generating leads. But how does the process actually take place? Are there other steps I need to know?
The steps I mention below are what students from our local lead generation program follow to generate leads for businesses like yourself. So I'll help you see what we do. And how if you join our program, you can simply generate leads for your own business (unless you want to start a side hustle and build a laptop lifestyle business).
Essentially, our lead generation can be divided into four steps:
The first is prospecting. You need to take the time to do market research on a niche (industry) and determine how many phone-driven businesses are there.
Keep in mind that this is local research as you need to know how many companies need leads. For example, you may search for "plumbing services Youngstown OH."
You will find dozens or even hundreds of businesses trying to get themselves in front of the customers by ranking on Map Listings, organic results, and even Ad.
The second step, building. When you find a niche (plumbing, tree services, a software company, real estate…), you will need to start building your digital properties. You don't need to be an expert in HTML or coding. It can be easy with the right tools.
The third step is now taking time to rank your lead gen website. With the site done, you need to work on SEO strategies and start dominating those Google search results. If you're new to SEO, it stands for Search Engine Optimization.
To keep it simple, it consists of the entire process of growing a company's visibility on search engines like Google and generating organic traffic. And remember this, local lead generation is part of the strategies.
Moving on to step four, once you rank the site, you will start getting your ROI and profits. You only need to rent it out to a local business interested in the leads the site generates. You can offer a couple of free leads to their move on with the actual pay per lead.
To review steps 1-4 above, I described it to a normal student who is building a lead gen business to help local service providers generate more calls. But replace the student with you as the business owner. And replace sending the leads to a business to simply siphoning the leads to your personal business.
By the way, fun fact, about 20% of our students in our local lead gen program are actually business owners who went through the program. And they use the skillsets we teach to generate leads for their own business.
An Example of Lead Generation: Home Advisor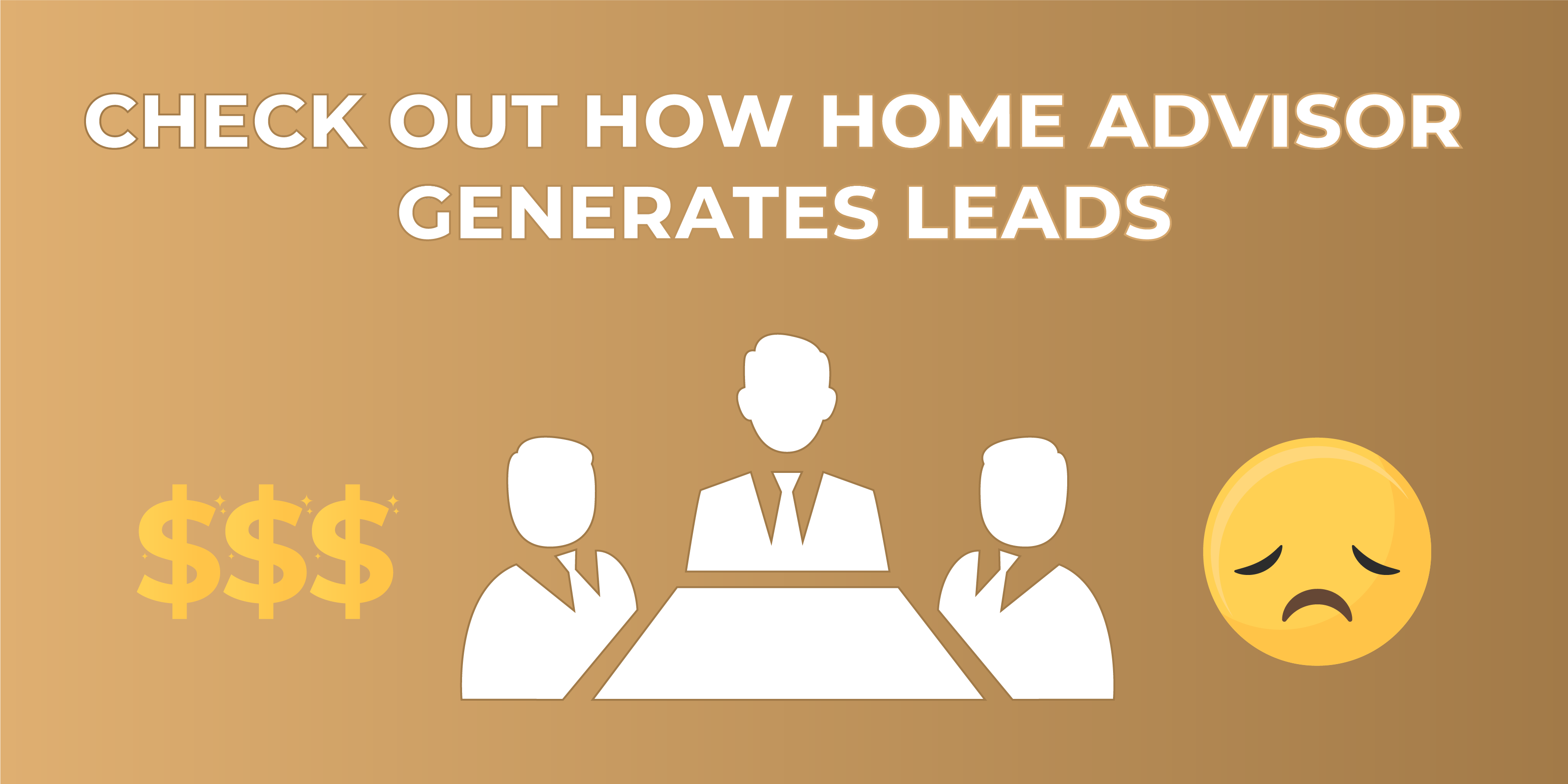 You must be thinking, "if lead generation sounds so good so far, how come I haven't seen any company?" That's the thing; there are many out there. You just don't know they are dedicated to it.
HomeAdvisor is one of the best examples you can find on the Internet as it is a top lead generation company that has spent millions building its brand but also earned even more zeros for this same reason.
They started small as everyone else but invested in building their brand awareness to make people who are looking for home services go to their website and find what they need. They are over 75% of people's first choice when they need those services.
If you don't get HomeAdvisor that much or need a refresh, users need to submit their information to request a service and get a professional or expert who can provide it.
HomeAdvisor's job is to share your information, which makes you a lead, with local companies so they can contact you and offer the service you're requesting. For sharing this lead information, HomeAdvisor gets paid by the companies. This happens for every single lead they send to multiple businesses.
Business owners who don't have marketing skills or don't even know how to have any online presence will always rely on those pages to list their services.  They will save time and effort, but companies like HomeAdvisor can make them spend lots of money as leads aren't exclusive (one lead is sent to multiple companies after all).
Using Facebook Ads aka Paid Ad Platforms: Do They Generate Leads?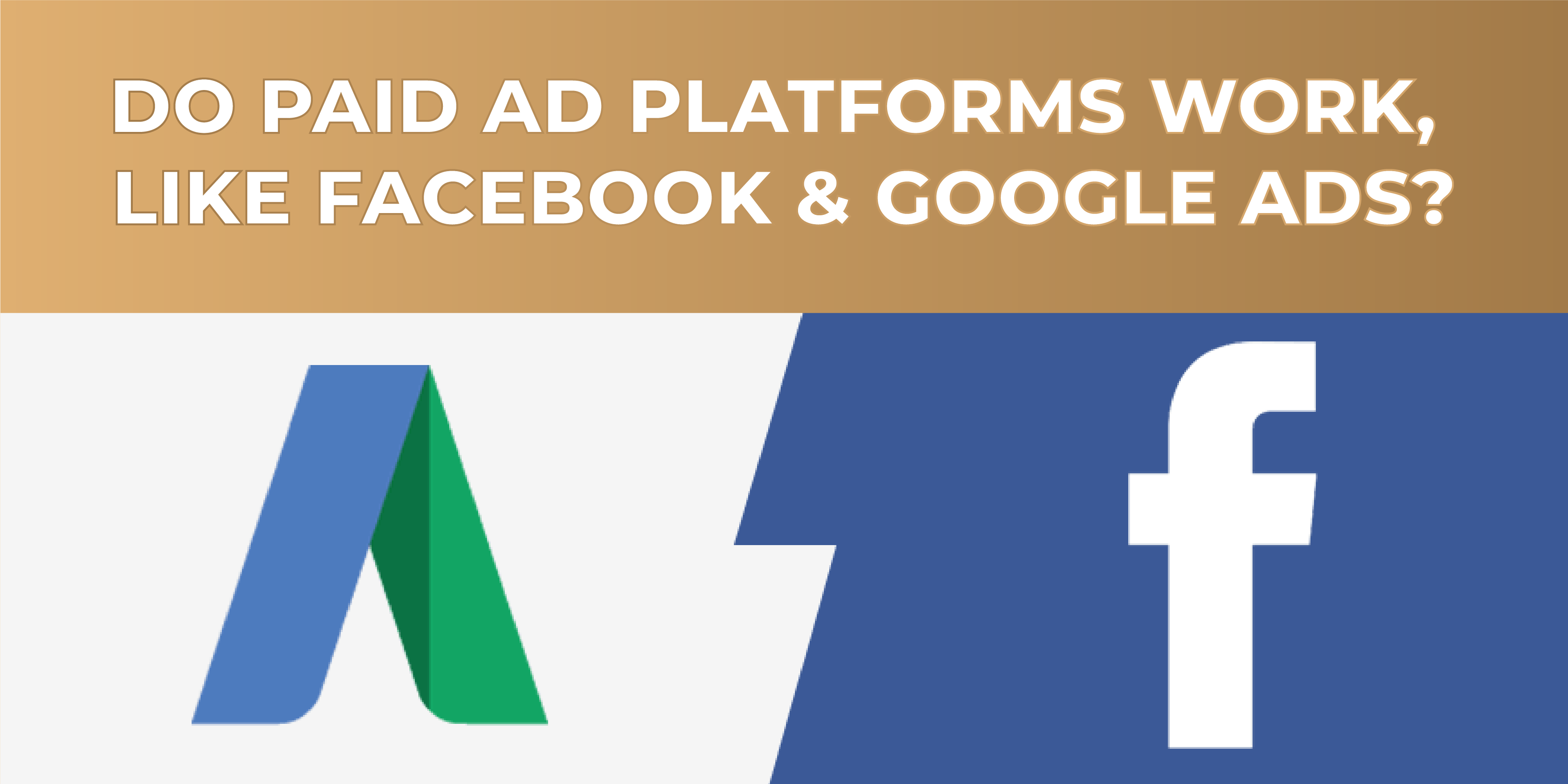 They DO generate leads. If not, no one would use them.
However, you need to remember two facts:
Paid ads or platforms can be expensive.

They don't generate "natural" leads.
Whenever someone sees or clicks in one of those ads, over 80% of them did it by accident or are trying to close/report it.
Why? Because they aren't looking for those services. At least not at the moment.
What those ads do instead is interrupt their time on the platforms. Users aren't there to find companies or businesses unless they are searching for a specific company's user, and for that, there's a search bar. This is why it is hard to convert them to actual customers who will show interest in the companies' services. Also, you're limited by a budget.
When using lead generation, everything is organic. You aren't forcing others to pay attention to your business but rather being there when they need you. This is why Google's organic traffic will always beat paid ads, and the reason companies continue investing in it, which is a lot cheaper as well.
What Is Local SEO?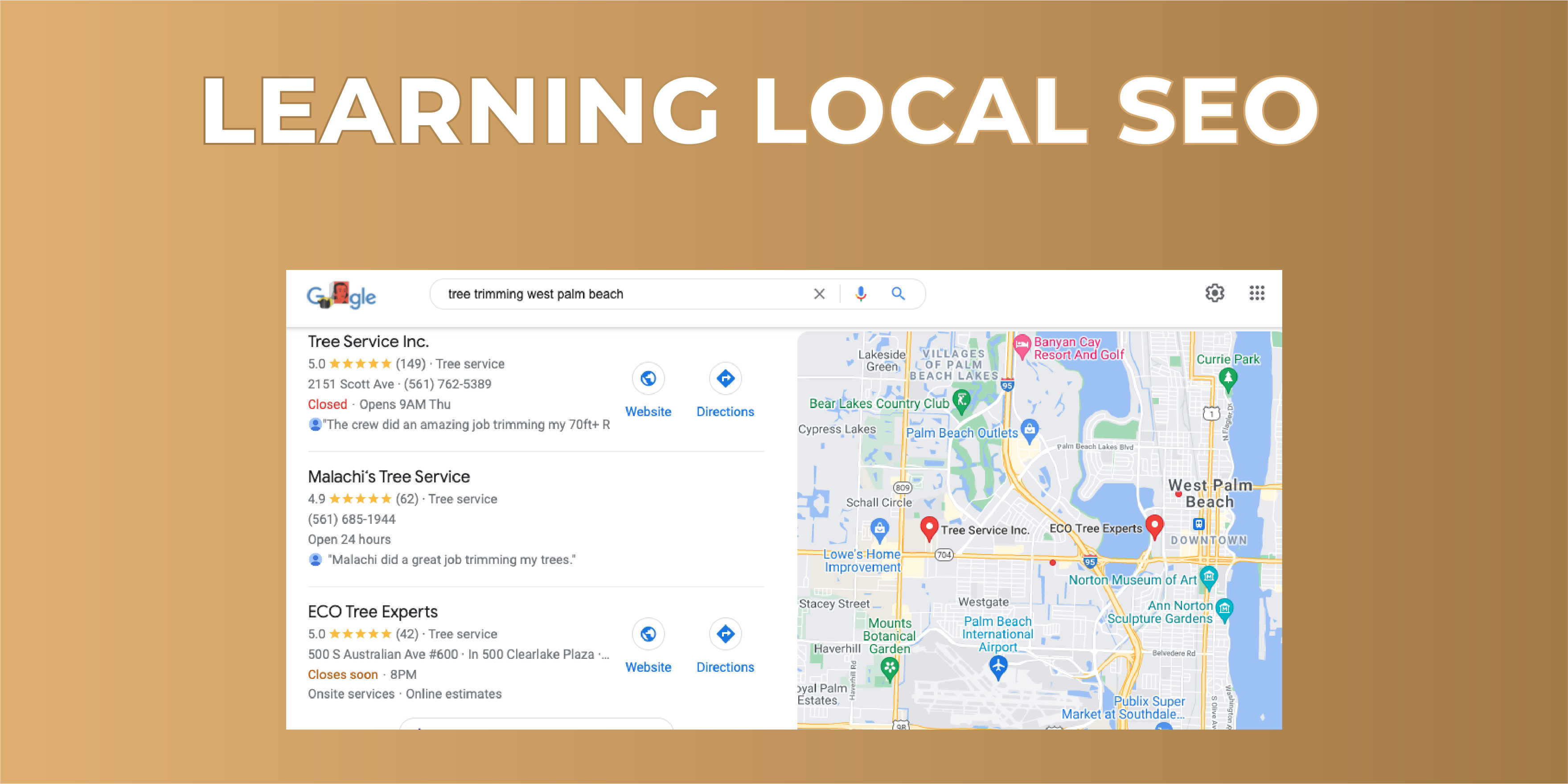 Don't worry… I didn't get it at first either. Following the short explanation, local SEO focuses on scaling businesses' visibility on search engines. However, this is only for those who serve their communities face-to-face.
What does this mean?
Experts and professionals like painters, plumbers, and dentists (but not only them) offer their services to their local customers. Why? Because they can't deliver them unless they are located in the same area of their customers.
To make sure those businesses get more leads, you need to rank them locally by claiming the business listing on Google to place them on Map Listings. Local SEO also involves online reviews, citation management, and how you manage your entire online presence in the local area.
If you are going to bet on lead gen, you need to adapt yourself to today's world: The Internet.
Keep in mind that although traditional channels and methods like billboards, warm calls, and pamphlets still work, they aren't part of your tools. Whenever someone needs a service, they go to Google and search for it.
"Dentist in Miami" or "plumbing services in Orlando," etc. And you can keep coming up with services or professionals people need and look for. Thus, you need to make sure you're using Google to get the companies in front of their clients.
Users will always click on the first search results (those near the top), and many of them will be either Ad links (people paid to place their websites there), Map Listing, and then you get websites. Almost all of them are your goal and where you should always aim to place yourself.
Can My Landscaping Business Utilize a Local Lead Generation Strategy?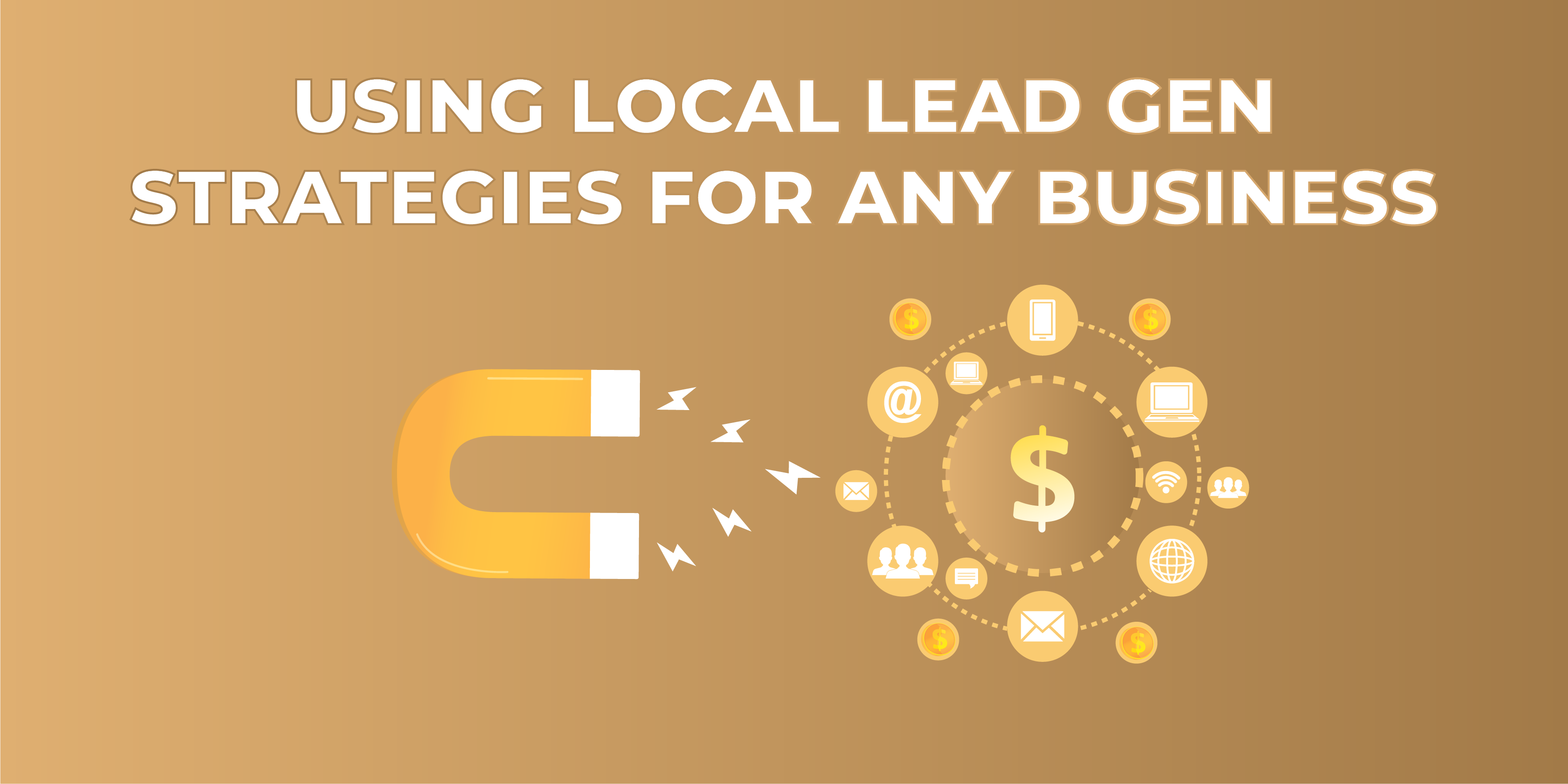 If you want customers, you better know you need it. Following the previous explanation, lead gen is all about placing businesses in front of their customers, choosing them over their competitors.
Put it simply – it's all about closing deals and having clients for those companies to make money. The main difference with the usual methods companies use for this is how lead generation approaches different channels to get them in the right place of the market to get customers.
Those channels are all focused on the Internet as most people are searching for products but also services across the net. The issue is that the Internet is way too broad, and businesses don't know how to place themselves. They usually try, but they get one common result: losing money and time.
How Powerful Are Organic Landscaping Leads from Google?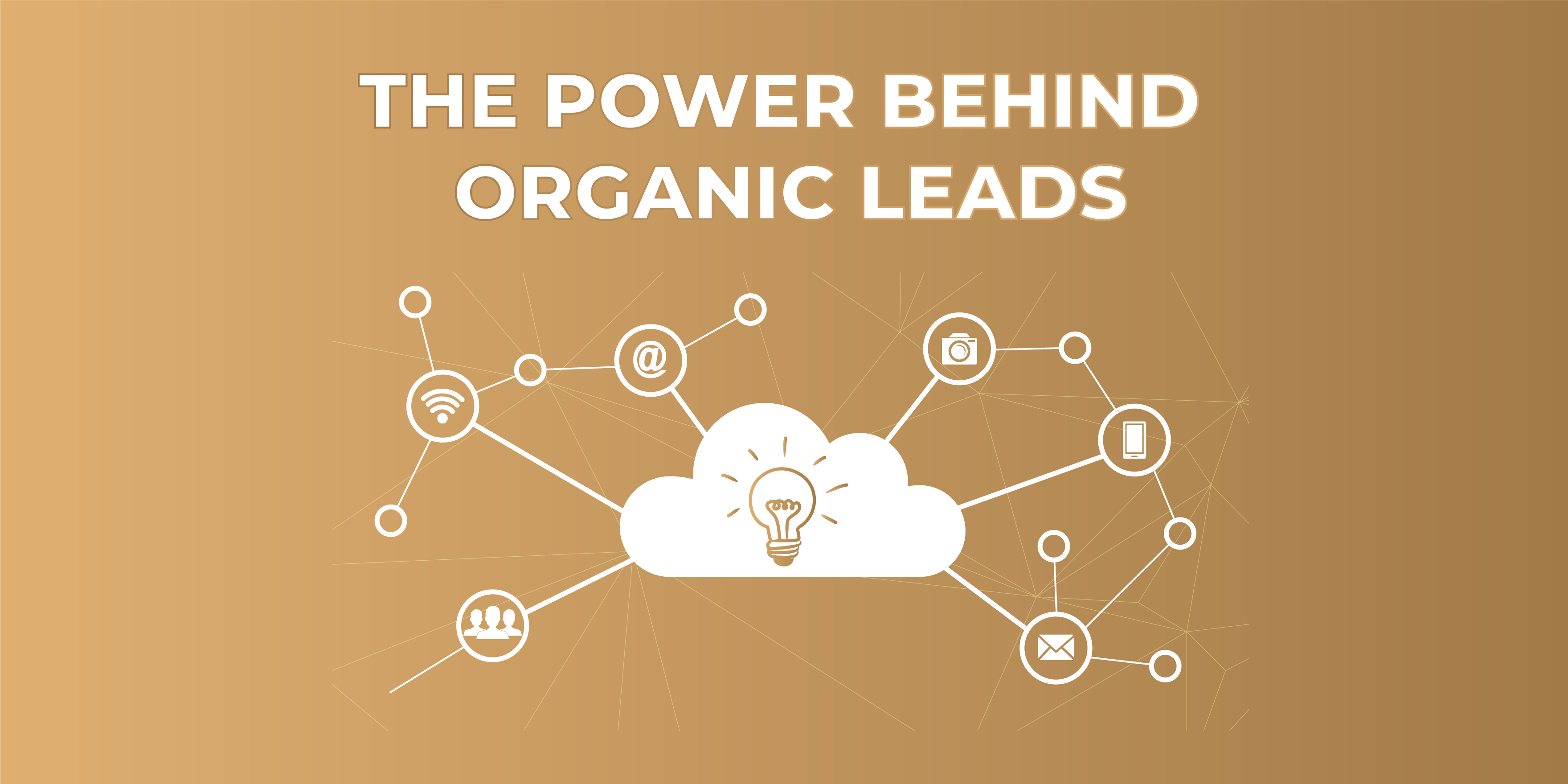 For companies looking for customers, it's everything. For you? Pretty much the same. When you build a business with digital properties, you get to make thousands of dollars a month.
This isn't a "get started today and get rich tomorrow" thing, but it is HIGHLY scalable, and ROI + positive results are guaranteed. Learning a fairly decent and very needed set of skills to create your digital properties and start ranking them on Google is required.
I have invested in several online businesses over the years, and if there's something uncertain, whether you will get your ROI or not, even more than the actual profit.
However, this business moved my earnings from five figures a year to a month in ONLY passive income while sitting comfortably at home.
On my laptop. Anywhere. Anytime.
You can look at one of the first sites I built back in 2016, and it continues making me over $1.000+ every month. The best part is that I don't need to touch it or the rest I've built over the years, just like this digital property.
What Makes Lead Generation SO Alluring?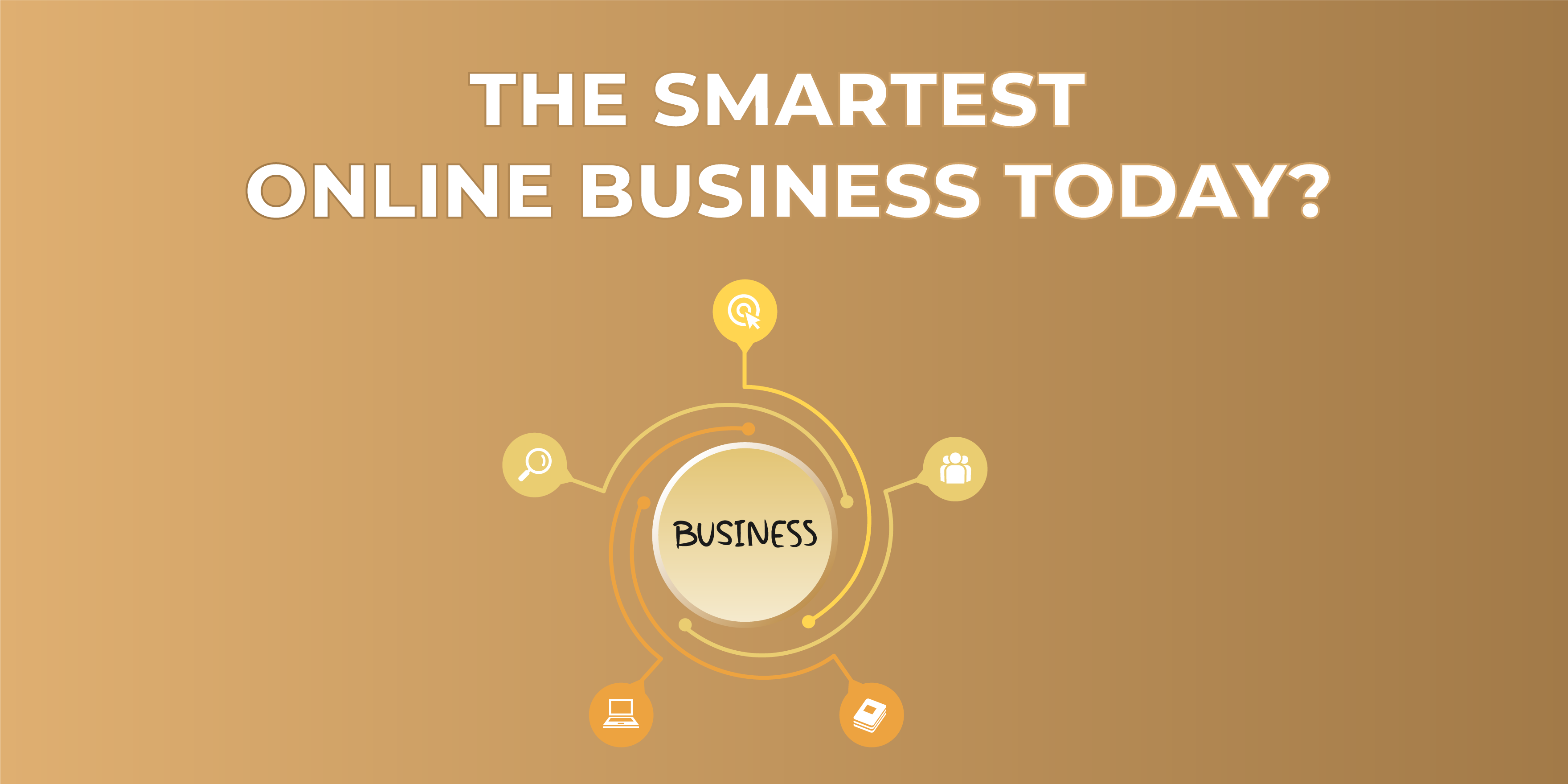 Here it goes: you can work from home.
The main issue with regular business opportunities is how much you need to invest in staff, equipment, or rent to have a place to sell your products or offer your services.
We all know the hassles of traditional businesses that involve regular expenses, which are extremely high.  Can you afford it? I don't think so, and even if you can, is it worth it? Now, it isn't only about the money. You also need to put in a lot of work, and it isn't only during the first couple of months or years. Usually, it is as long as you continue running it.
You can save yourself those headaches and bone-breaking tasks and expenses with lead gen since it is more about generating leads with digital channels—mainly websites.
Websites can be VERY cheap to build, and with many tools online, you get to do it in a couple of hours instead of days. Any virtual or digital business is scalable and won't need constant maintenance.
So, let's summarize this:
You save money in regular expenses with traditional and most online businesses as what you need is yourself and digital properties (websites).

You can bet on passive income.

 There's no need to hire more people to get started.

You can generate leads in multiple industries, which allows you to work on any niche you want.
How Can I Get Started in the Local Lead Generation Program?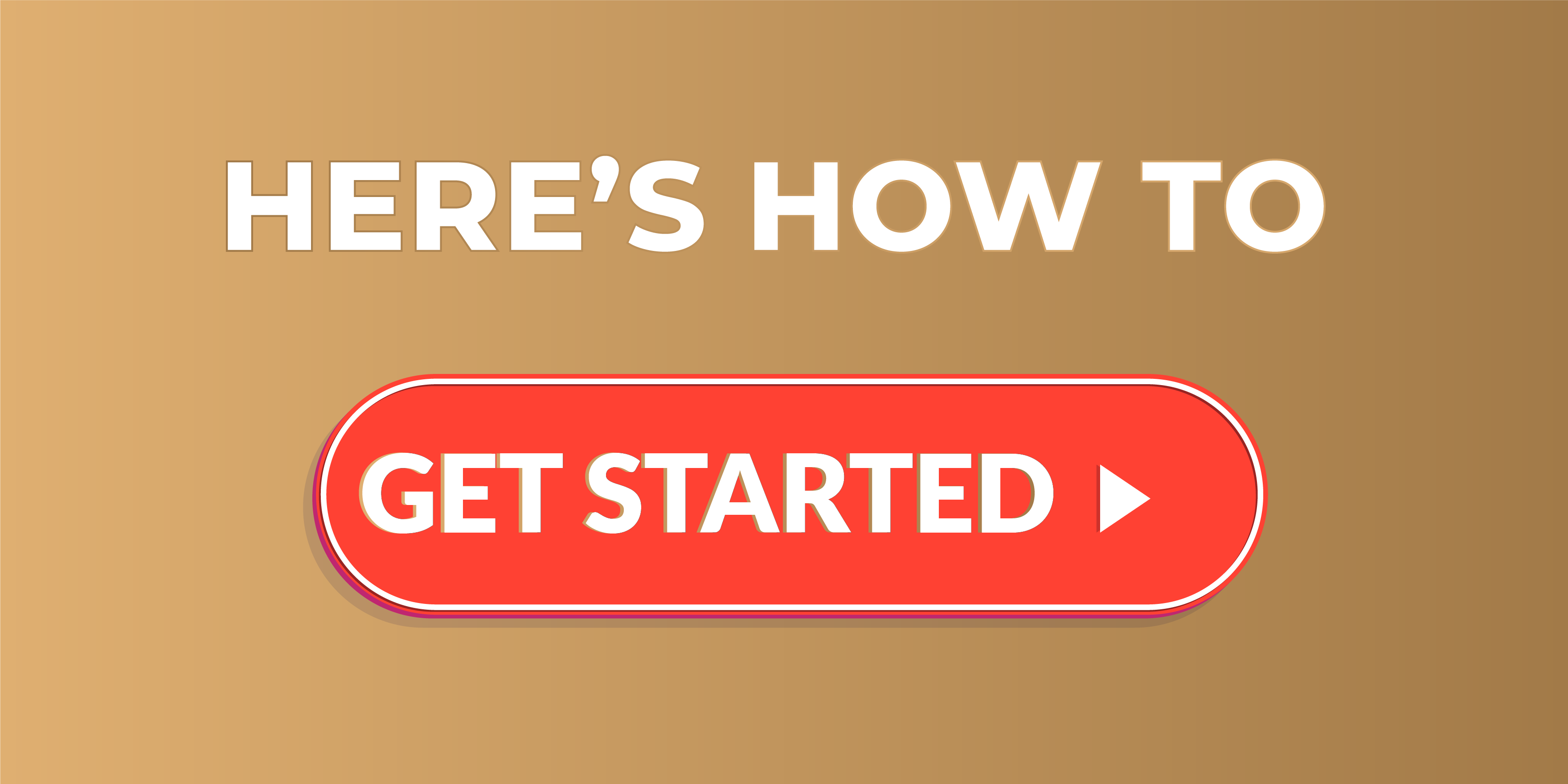 Anyone can start and learn. That's the beauty of this business model. I knew nothing about SEO, Map Listing, and everything I've mentioned so far. It is all about learning the skills, gaining experience, and deciding to take the step.
Remember that this business model will never get old as business owners are always looking for leads. They need to do business and scale their companies. Why not do the same while helping others and still making money?
You can start with this local lead generation course highly recommended for anyone wanting to grow in the business. It is a close training that will take you through each step and make sure you are able to get your ROI, profits and take control of your life.
You will be added to an incredible lead generation family ready to help you 24/7 when asking questions on the group. Anyone is welcome who's willing to put in the work. Click here to watch the lead gen webinar.