To bring new hair salon leads, you will definitely need to be as competitive as possible. This industry is quite a bit saturated today because people almost marry their stylists. But it doesn't mean you can work with lead generation and earn your space.
In order to lend you a hand and allow you to gain more leads, we are aiming to share what we know. How can you use lead generation strategies online and offline? How you should build your plans. And anything that is valuable to work around lead generation.
But before getting there, we must leave some concepts and definitions right so you're able to understand its relevance and how to get the best out of the strategies available for us.
What Is A Lead?
A lead in digital marketing and for hair salons is someone who shows interest in requesting your services. The examples below can help you understand everything leads englobe:
Anybody who clicks on an advertisement.

A user who visits your website or social media pages organically after using keywords or phrases that relate to the hair salon.

Anybody who sends you a message on any platform regarding your services.

Completes a Lead Form.

Call directly to get information on your services.

Anybody who visits your microsite to learn more about your business.
Basically, any person interested in your business and services and gets in touch with you even by requesting a quote or subscribing to newsletters is considered a lead.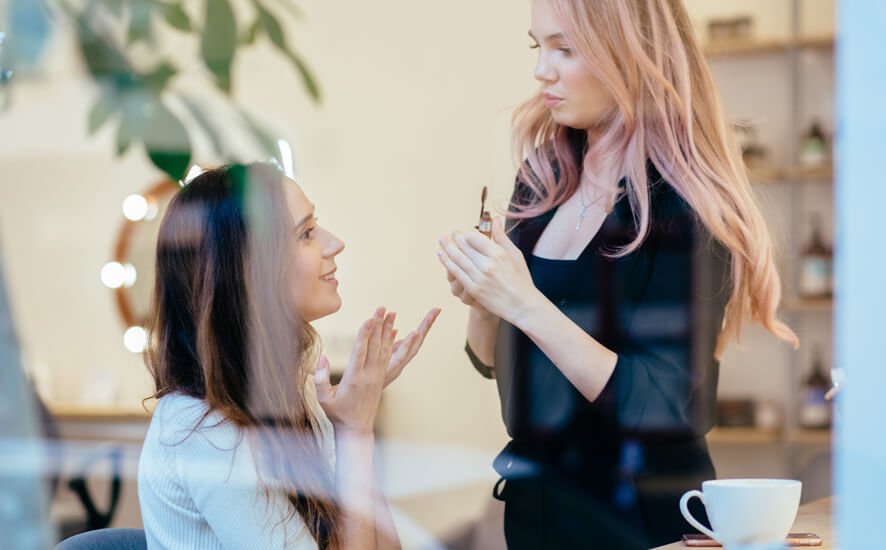 Marketing Qualified Leads VS. Sales Qualified Leads
Now, not everyone is a lead worth your time, money, and effort to convert into a client.
You need to remember there are two types of leads from now on: A sales qualified lead and a qualified marketing lead.
A qualified marketing lead is someone who has expressed interest in requesting an appointment based on your marketing efforts. One of those leads for the marketing team is a lead that has engaged directly with salons.
These actions are sometimes referred to as "events" or "goals." They include submitting a contact sheet, completing the Profit Calculator, opting into your newsletter, calling or messaging a location, downloading content, repeatedly visiting our website or a microsite.
These leads are considered promising by marketing because they seem to be interested in becoming clients and have you as their new hair salon options but have not yet moved on to a sales conversation or a meeting with a concierge.
Marketing qualified leads are more likely than normal leads to make a call to get more information rather than book an appointment right away. Thus, think about your buyer's journey.
These leads are ready to take the first steps towards becoming your clients, and they will be keen to have additional contact from you to learn a bit more and know how reliable your services are.
Simply put, Marketing Qualified leads are available for you to convert into Sales Qualified leads and then perfect clients.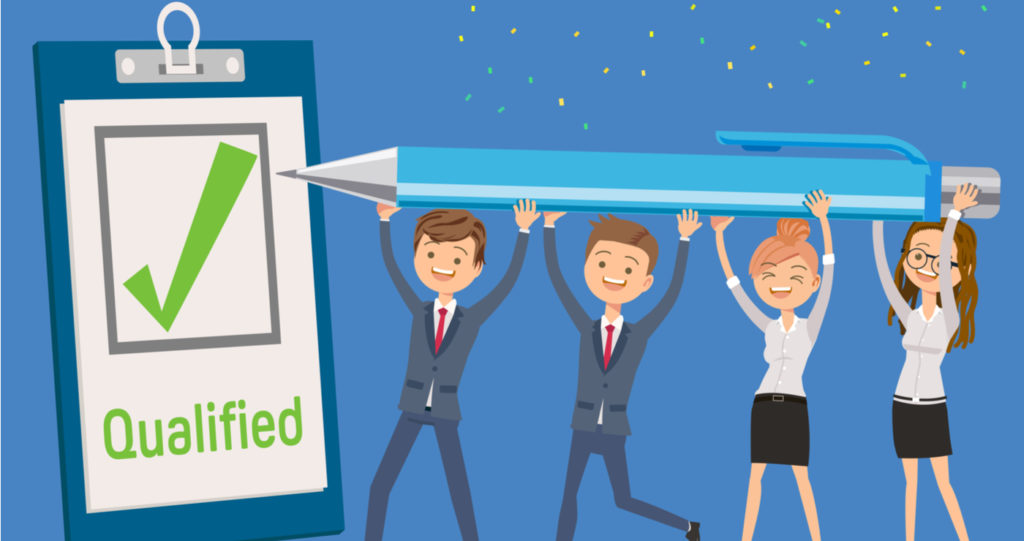 Talking about sales qualified leads, this is when you know it is a lead that has been thoroughly vetted both by the marketing team as well as the "sales team."
They are ready to consider becoming your clients seriously, and the next action will definitely be closing the appointment or getting to your hair salon for a service.
Sales qualified leads are different because they have been educated and are now ready to have a discussion. This is why it is so important to be able to bridge marketing and sales.
Once you have confirmed that the lead is indeed a sales-qualified one and ready to take any of the services you have to offer, schedule them as soon as possible!
This indicates that the MQL has been converted to SQL status, and you may have a lead ready to convert.
But What Is Lead Generation?
Lead generation is the process of creating awareness about a product or service and generating leads for the sales pipeline.
You can use outbound or inbound strategies to get the leads you need to convert into clients and make your hair salon grow.
Some salons focus their lead generation primarily upon inbound marketing, including social media channels, websites (content, SEO), and outbound advertising such as email, mailers, banners, and traditional marketing as well as events.
Lead generation is basically the art of finding unique ways to draw people to your business.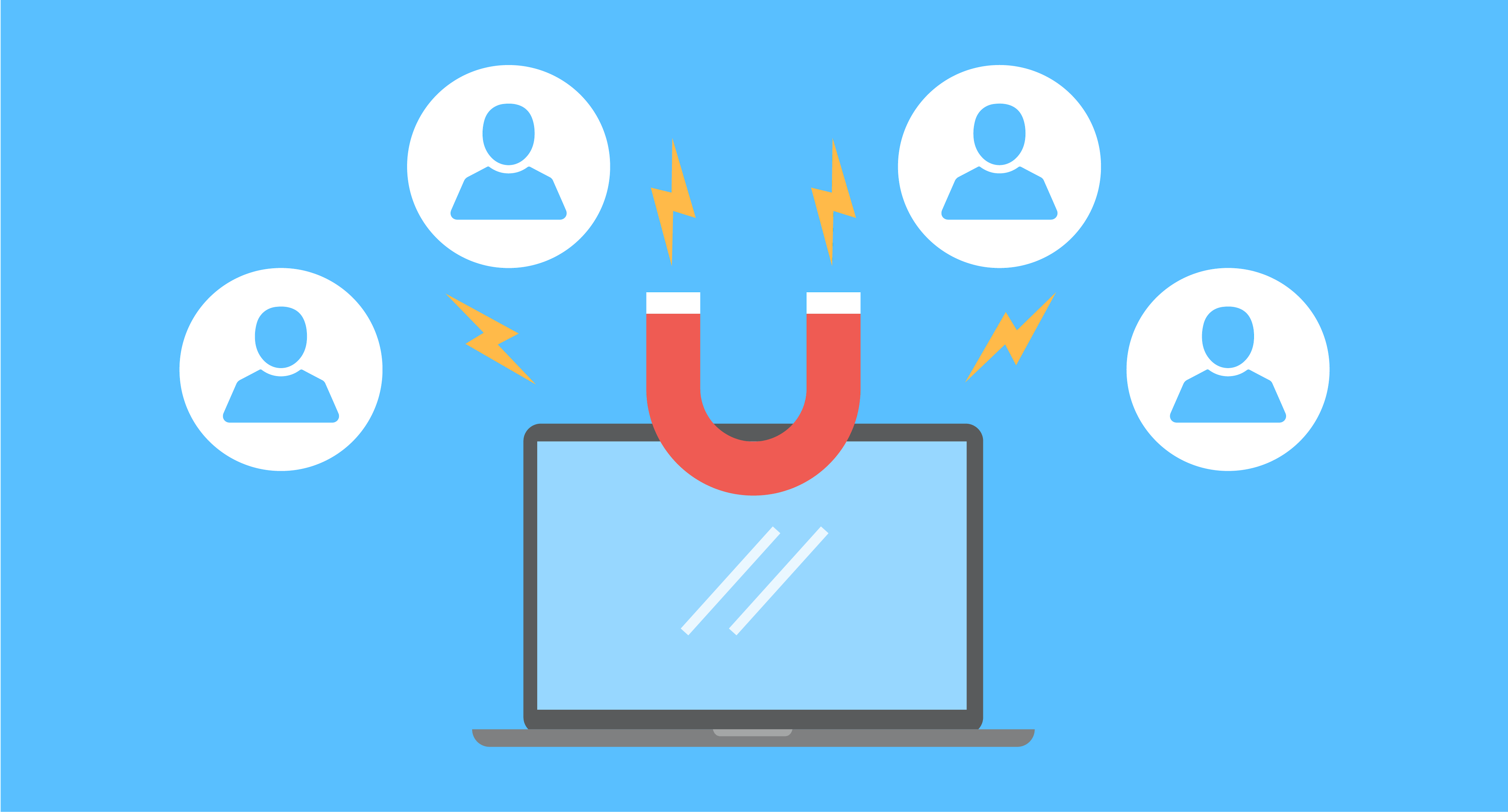 What Is Lead Nurturing?
When it comes to turning leads into customers, lead nurturing is crucial. According to some studies, they report companies that leverage lead nurturing experience a 47% increase in lead generation compared to companies that do not.
There are many types of lead nurturing. You can be passive like with blogs, videos, and pictures, or you can be more active. It could include regular communication via email, SMS, or phone calls.
One contact attempt is the worst thing that you can do to your lead conversion rate. Nurture, then stop. This will cause a significant drop in conversion rates.
If you find this process too exhausting, it is possible to utilize automation software that includes multiple processes to help you with lead nurturing.
Usually, with these tools, after completing the contact form, leads automatically get added to an automation that sends them emails for a selected time frame and an instant message.
All this drives them to the end of the funnel and can be converted into your leads.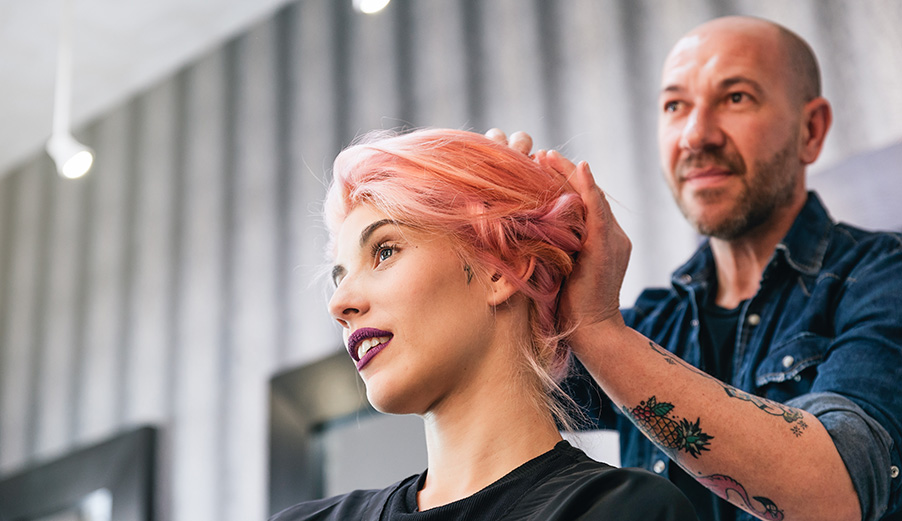 The Transition to Sales
There is always confusion about the roles of a salesperson or marketer. This is not surprising, as both groups of people must work together.
Many aspects once entrusted to salespeople, like educating leads, are now handled by marketing.
What is the difference between sales and marketing?  Marketing informs and attracts leads to your company, product, or service. Sales, on the contrary, is directly involved with prospects to strengthen the company's solution for converting prospects into customers.
This means that it's time for you to close the deal and convert your lead into a customer.
Simply put, if you don't convert enough leads into booked appointments, your business will fail, no matter how many opportunities are generated.
To help you avoid going bankrupt, we can finally enter the phase of the strategies you can utilize for your hair salon. Thus, just make sure to take notes and integrate all of them:
Build Your Website and Custom-Landing Pages
Websites are essential as they serve as a platform for landing pages in your PPC (Pay Per Click) campaigns and even organic methods.
Your salon's website is its face. It should reflect your salon's theme as a result if you want to attract leads with it.
This will make your salon and brand look even more professional. You should include all information and services for your customers.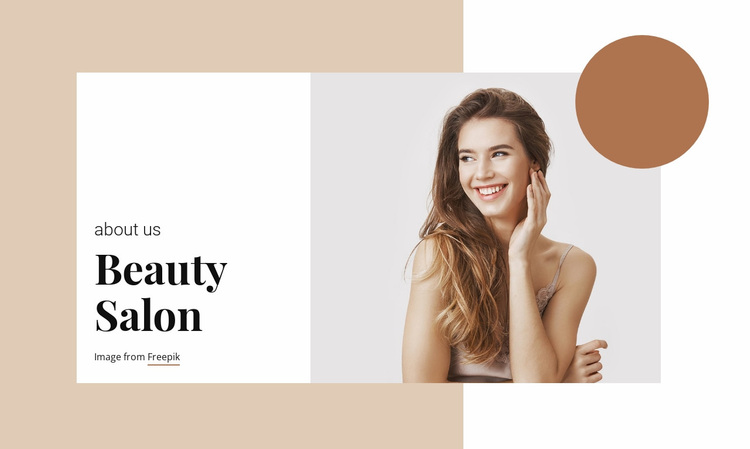 Your website can include services such as salon services for women, at-home services, haircuts, and unisex services, and you can include the "book appointments online" option. Also, you should add a feature to your blogs that you update every week. This will improve SEO.
It is impossible to target all women in your area with the same image with custom landing pages. Different people have different needs. You have to be flexible.
Landing pages are crucial when you use paid ads. This is where traffic from those can reach you. To make this work even more, you should add personalized or customized titles, images, and content that are specific to your offer.
PPC traffic generated from ads for beauty salons should not be sent directly to your website. This is because of the communication requirement. Website content is for SEO traffic and PPC landing pages to convert potential leads into customers.
But we will get to SEO and PPC a bit more later.
Social Media + Ads + Landing Pages
Direct mail, magazines, pamphlets, and business cards are expensive and limit your options. Your users will block out the advertisement method you repeatedly use, even if they see it again and again.
The time and effort spent maintaining the sales funnel for hair salons is wasted if the lead generation percentage does not increase.
These technological advances have made smartphones more important than ever for humans.
Mobile technology and smartphones have become an extension of our bodies. It's no surprise that online marketing is more popular than traditional paper pen marketing.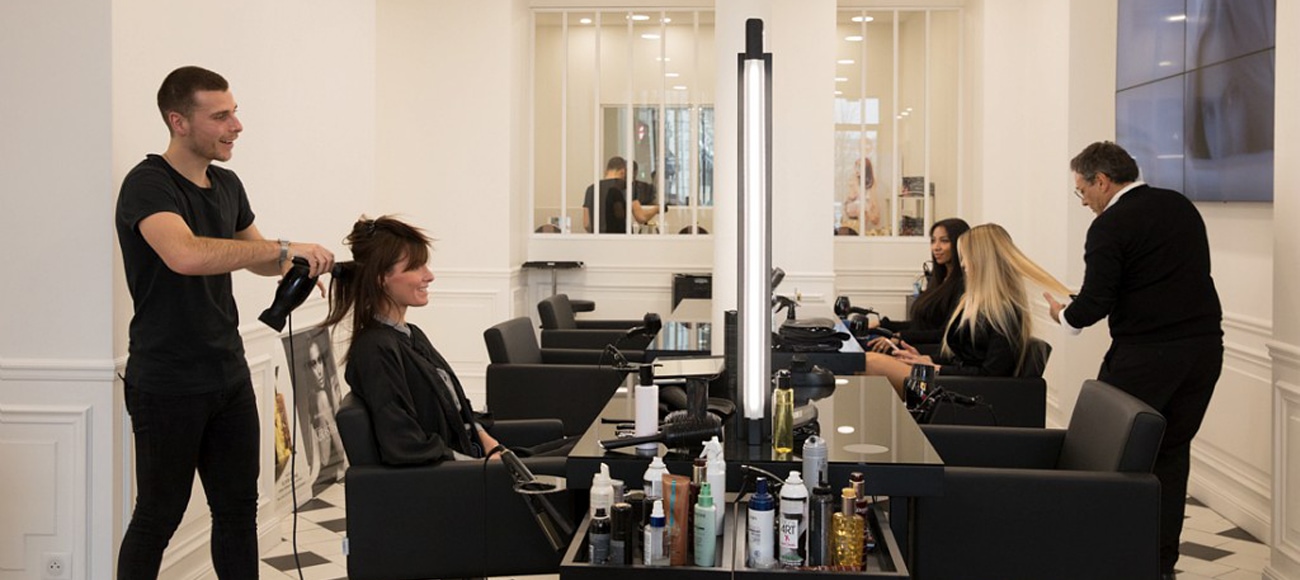 Over almost 65% of beauty enthusiasts and shoppers are on Facebook every day. However, just creating a page does not mean you are done. To get people to like your page, you need to come up with ideas for beauty salon Facebook posts. Ad sales are shifting towards social media platforms like Pinterest, Instagram, and Twitter.
You can target the right customers online to generate high-quality leads for your salon at an affordable price than any banner in your area.
When creating ad copy, there are some things you should keep in mind:
Ad Copy: In order to get Facebook marketing right the first time, you need to ensure that your ad is clear and concise. This will improve your click-through rate and your brand image.
Offers: Make sure to have an eye-catching offer that will get people to click on your ads and take advantage of them. It is possible to offer high-value services at no cost or for a low price.
Target Your Audience Rightly: Don't waste your money on Instagram or Facebook salon ads if you aren't sure about your audience. Although your ads will reach people that might not be interested, you'll still be charged. To attract your target audience, narrow down the attributes such as demographic and psychographic. This will reduce the cost per click and result in high revenue.
Call to Action Button: The purpose of ads campaigns but also your efforts in your profiles is to generate leads and customers for your salon. Either you could have a landing page, such as an online booking page, or you could add a call now/contact now button.
Sometimes people prefer to have things done quickly by phone, while other times, they simply refer to filling out a form instead of talking to someone on the phone. You can test which audience you are targeting by doing A-B testing. One ad copy can have a call button, while another can redirect to a landing site.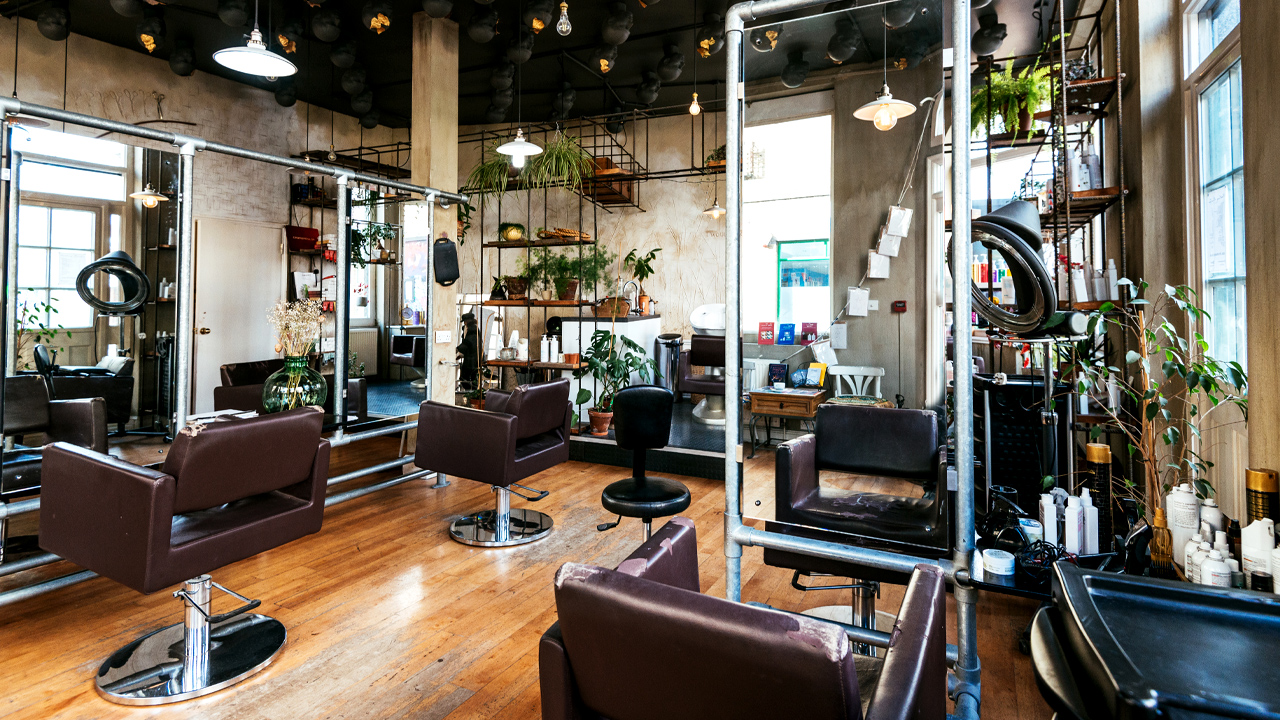 SEO & PPC (Pay-per-Click)
Optimizing your salon's website or page for Google is one of the best ways to generate leads.
SEO may seem simple, but it is not easy.
To optimize your website's search engine optimization, you will be tempted to invest in SEO agencies or marketing solutions companies.
This will allow you to rank your website organically, so it appears at the top of search results pages when targeted keywords are used. However, not all of them are reliable, and the leads you get might not be qualified ones.
Local businesses need to realize that content for beauty salons will aid in SEO. This can help them take over local competitors and market if they are at the top of Google's local search results.
Using proper keywords in website content metadata keywords can help. Regular blogs updates with keywords can help you achieve the desired results faster.
If you also focus on improving user experience, adding CTAs, and making sure your website has enough keywords, but it is not stuffed in them, it will be key to guarantee the position of your site on search engines.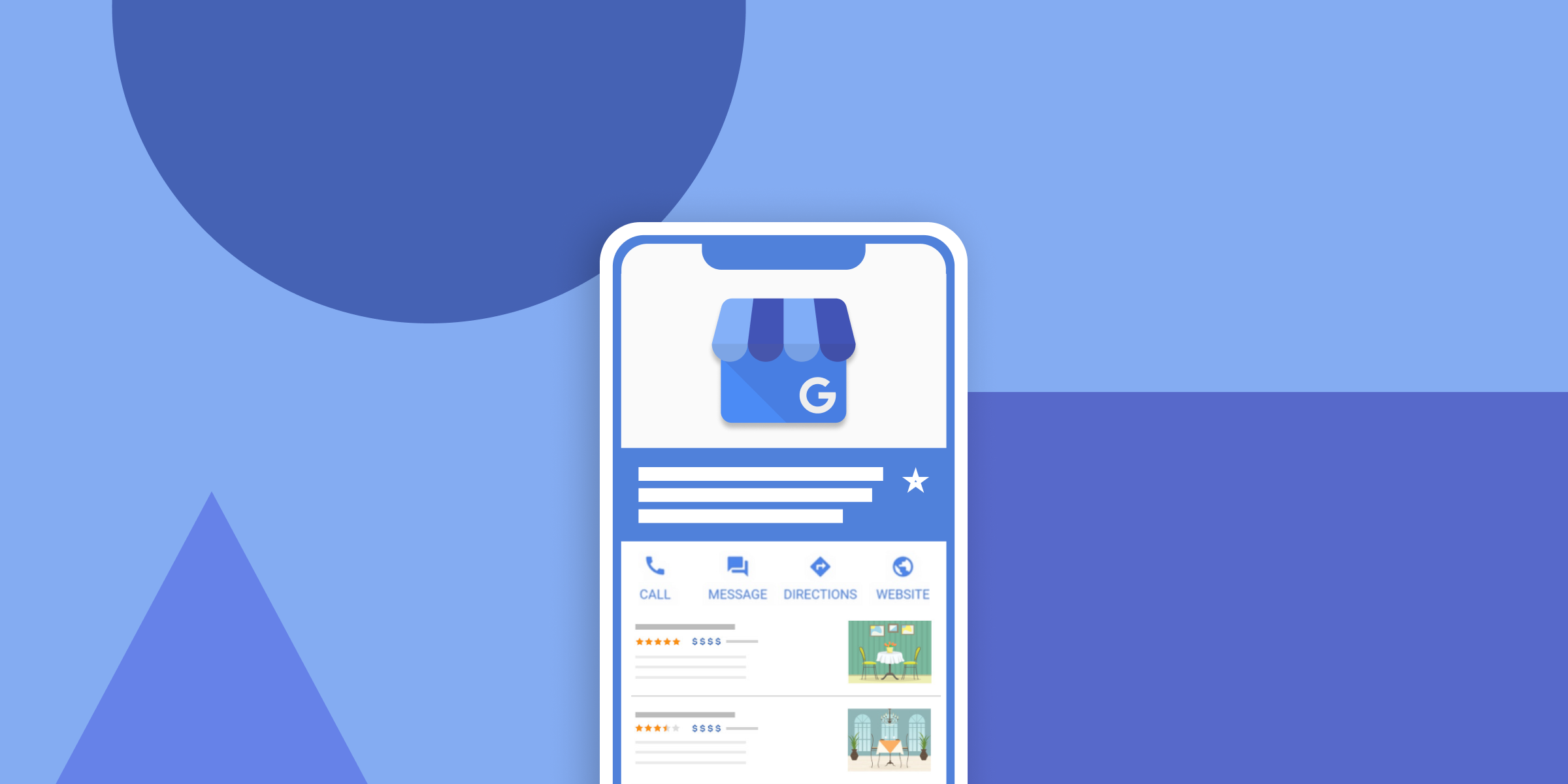 In addition, make sure you utilize Google My Business so your web can rank easily.
Focusing on this last mention, we must add: Take your time with Google My Business.
Google My Business accounts allow you to take control of your business profile online, manage it, and unlock additional features that can help you improve your search engine visibility.
Suppose you don't know what it is. In that case, Google My Business allows you to manage and optimize your Google Business Profile so that people can find you legitimately and search for your information and website.
It is very similar to adding a place to Google Maps when creating a Business Profile. Anyone can create a Business Profile, even strangers or automated listings generators.
Google will only need your business name, address, category, and any other details to be able to give you more information for future clients and leads.
Once the profile is verified, Google will create it. This profile will be available to all users to post reviews, upload photos, ask questions and even answer some of their own.
Google manages the information to keep it as transparent as possible, regardless of whether or not your Business Profile was created.
In addition to this SEO option and profile, we will move and mention one we mentioned: PPC.
Pay-per-Click isn't free, like SEO and general listings with Google My Business which are, but it is pretty cost-effective with the right execution and when you know how to handle the process.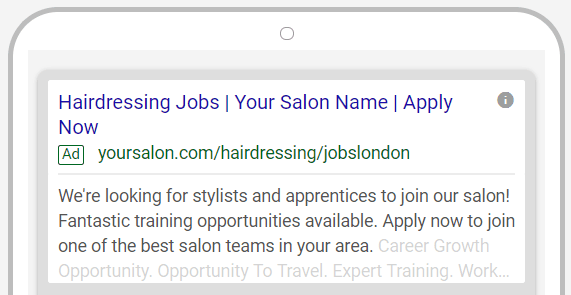 However, it takes a lot to build a successful PPC campaign. This includes keyword research and organizing them into campaigns or ad groups.
Search engines reward advertisers that can create relevant, intelligently targeted campaigns via pay-per-click. They charge less per click, so this is something you should also aim for.
It is possible to achieve this if your landing pages and ads provide value to users. This means that you must provide smart ideas and valuable content to increase your company's profits.
If you want to start using PPC, it is essential that you know how to use it properly.
Google Ads is an excellent tool for PPC marketing. It's the most popular search engine, and therefore receives the highest traffic. Google Ads will therefore deliver the most impressions and clicks.
Your PPC ads will appear more often depending on the keywords you select and the match types you use. These are just a few of the many factors that will determine the success of your PPC campaign:
Keyword Relevance: Make relevant PPC keyword lists, and ensure that most of them are included in the ad text.
High-Quality Landing Pages: More opportunities will be created if landing pages are optimized with persuasive, relevant content and a specific call to action for search queries.
Quality Score: Google's quality score measures the relevancy and quality of keywords, landing pages, and PPC campaigns. Higher scores mean more clicks and lower prices for advertisers.
Creativity: Ad copy should be persuasive. Although this may take some time, it is important to remember that simplicity is often the best when it comes to internet marketing.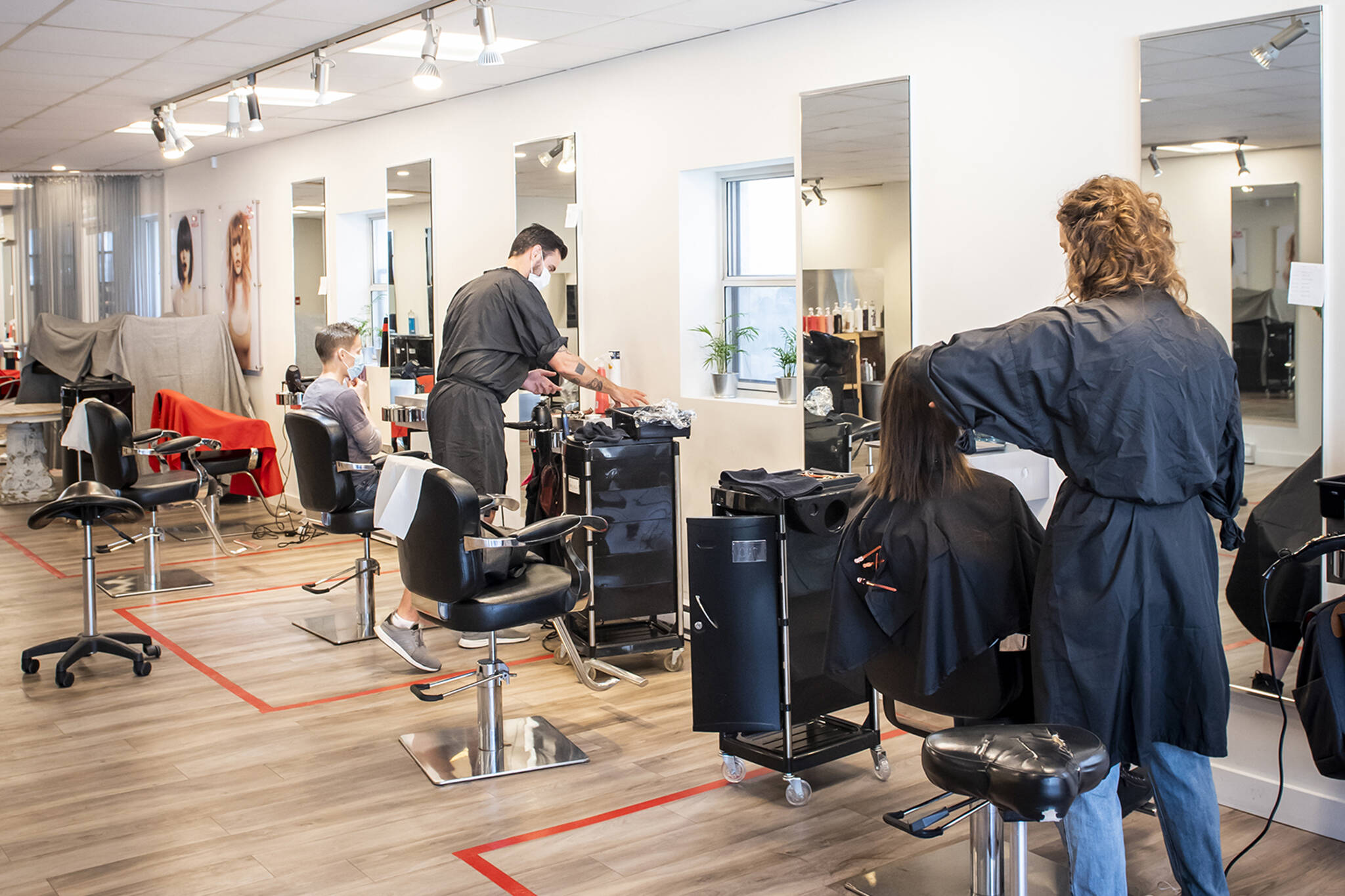 Create Your Own Marketing App
Salon marketing apps are a new way to get leads for your salon. These apps are used for marketing and managing the salon.
You can either choose to create your own app or use an existing one that must include: Online presence websites, social media bookings, affiliates, analytics, and all other features.
If it has this, you have all the tools you need to market your salon. The idea of having this app is that people have everything in one place, and it won't be hard to access.
Thus, all these elements are usually included in one app that simplifies the access to info:
All reviews and feedback can be accessed from one place. There is no need to use social listening apps or search for reviews manually.
It can be tedious and monotonous to track staff's work hours and in-out times. This feature will help you manage this task and allow you to focus on increasing sales for your salon.
It must help you to keep track of all bookings. It should also help to avoid any overlaps by not keeping physical records.
Social media engagement can be done 24 hours a day. It is an essential part of acquiring new customers as well as reaching the targeted audience. The app inventory should provide you with ideas and tips on how to make your platforms visually appealing.
Instead of storing all the client's photos and videos on your phone or hard drive, you can save them. These photos can be stored, but you also have the option to edit them and make use of them.
When doing so, you can add them to the digital album that you will want to include in your app and make sure prospects can look at them without having to go to a website when they are already in the app.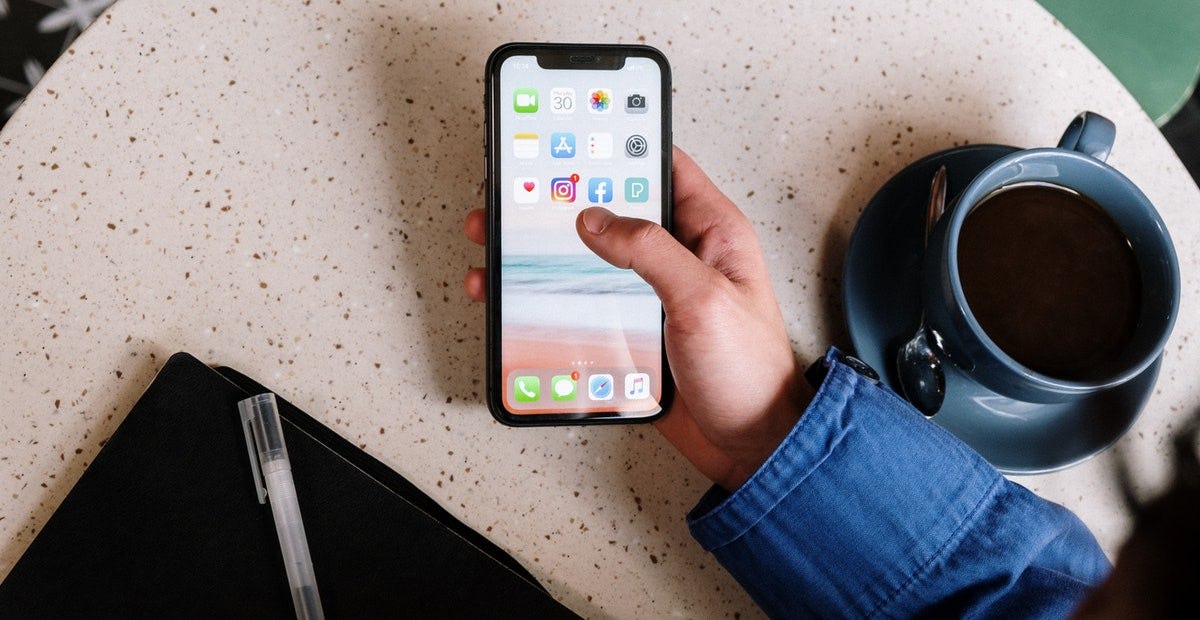 Email Marketing Can Be Used
You need to be able to reach your visitors after they have left your site, and email happens to be the key to that.
Many of these visitors will consent to share their email addresses in order to receive future updates or giveaways.
Email marketing is a great way to keep in touch with cold leads. It allows you to encourage them to visit your website and become part of the funnel.
Subscribers can receive information about new products or services, discounts, and other useful information that may interest them.
You can use automated email campaigns to send targeted messages directly to your subscribers based on their actions on the website.
If a customer selects a service and leaves the site without finishing the checkout, an email with a link will be sent to him. This will allow him to return to the checkout page and complete the transaction or book the appointment.
You could also use their email address to reach them if they are trying to contact you for an estimate of any hair request like some illuminations or dying it in a specific way.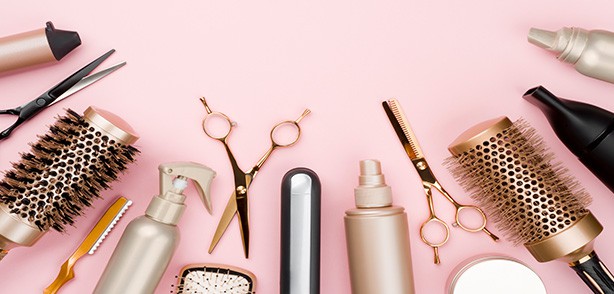 Are You Ready to Get More Deals?
Any lead generation strategy can be implemented slowly, and you will see results in leads, sales, and more deals for your hair salon.
Keep in mind that while some of these will help you generate leads within a few days, others may take longer to deliver results.
If you work hard and play smart, hot leads will come knocking at your website every day and the lead scoring of your lead generation process + your business will improve.
The Local Lead Generation Process for Your Hair Salon Business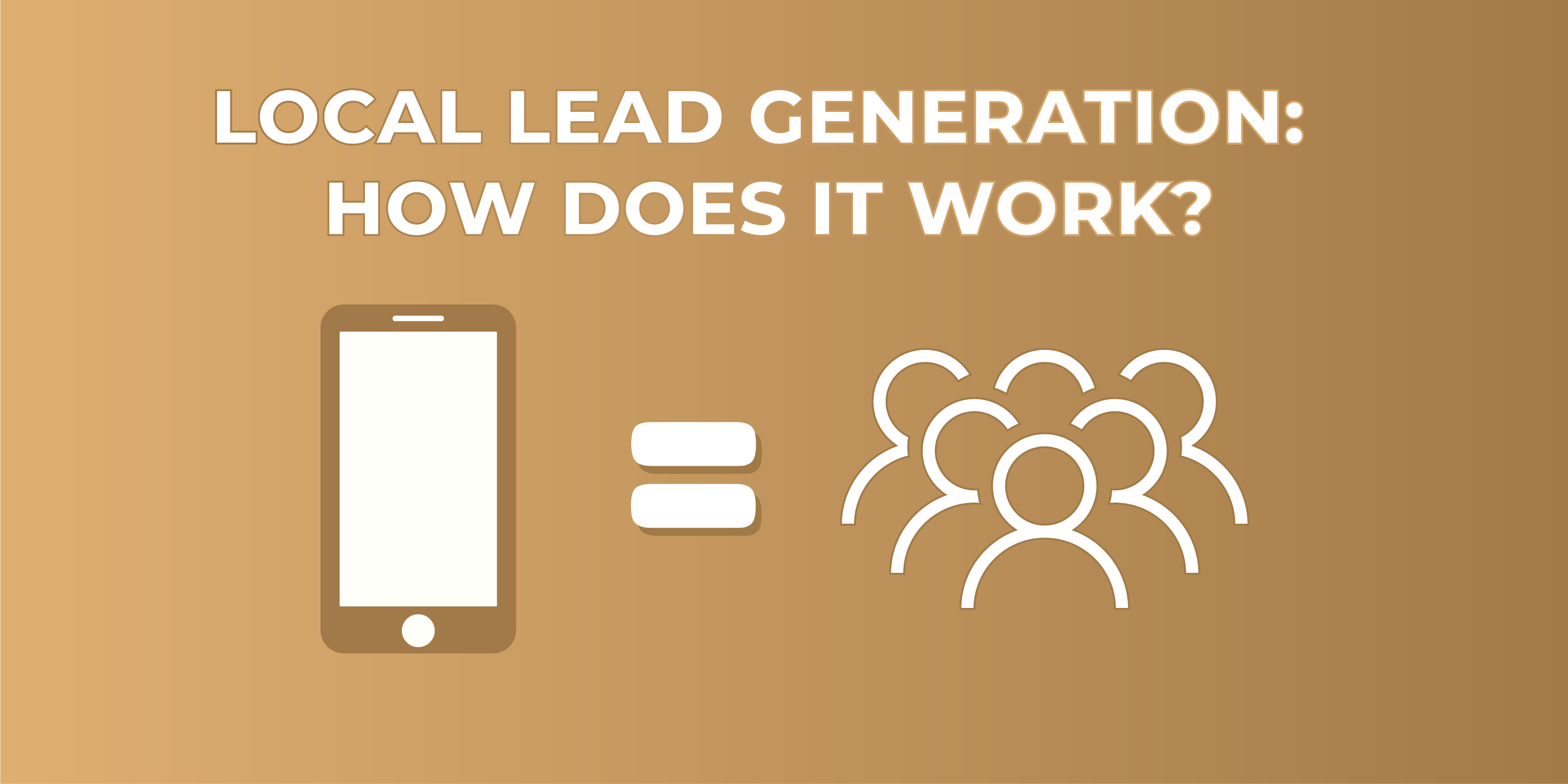 All right! So, everything is about building properties and generating leads. But how does the process actually take place? Are there other steps I need to know?
The steps I mention below are what students from our local lead generation program follow to generate leads for businesses like yourself. So I'll help you see what we do. And how if you join our program, you can simply generate leads for your own business (unless you want to start a side hustle and build a laptop lifestyle business).
Essentially, our lead generation can be divided into four steps:
The first is prospecting. You need to take the time to do market research on a niche (industry) and determine how many phone-driven businesses are there.
Keep in mind that this is local research as you need to know how many companies need leads. For example, you may search for "plumbing services Youngstown OH."
You will find dozens or even hundreds of businesses trying to get themselves in front of the customers by ranking on Map Listings, organic results, and even Ad.
The second step, building. When you find a niche (plumbing, tree services, a software company, real estate…), you will need to start building your digital properties. You don't need to be an expert in HTML or coding. It can be easy with the right tools.
The third step is now taking time to rank your lead gen website. With the site done, you need to work on SEO strategies and start dominating those Google search results. If you're new to SEO, it stands for Search Engine Optimization.
To keep it simple, it consists of the entire process of growing a company's visibility on search engines like Google and generating organic traffic. And remember this, local lead generation is part of the strategies.
Moving on to step four, once you rank the site, you will start getting your ROI and profits. You only need to rent it out to a local business interested in the leads the site generates. You can offer a couple of free leads to their move on with the actual pay per lead.
To review steps 1-4 above, I described it to a normal student who is building a lead gen business to help local service providers generate more calls. But replace the student with you as the business owner. And replace sending the leads to a business to simply siphoning the leads to your personal business.
By the way, fun fact, about 20% of our students in our local lead gen program are actually business owners who went through the program. And they use the skillsets we teach to generate leads for their own business.
An Example of Lead Generation: Home Advisor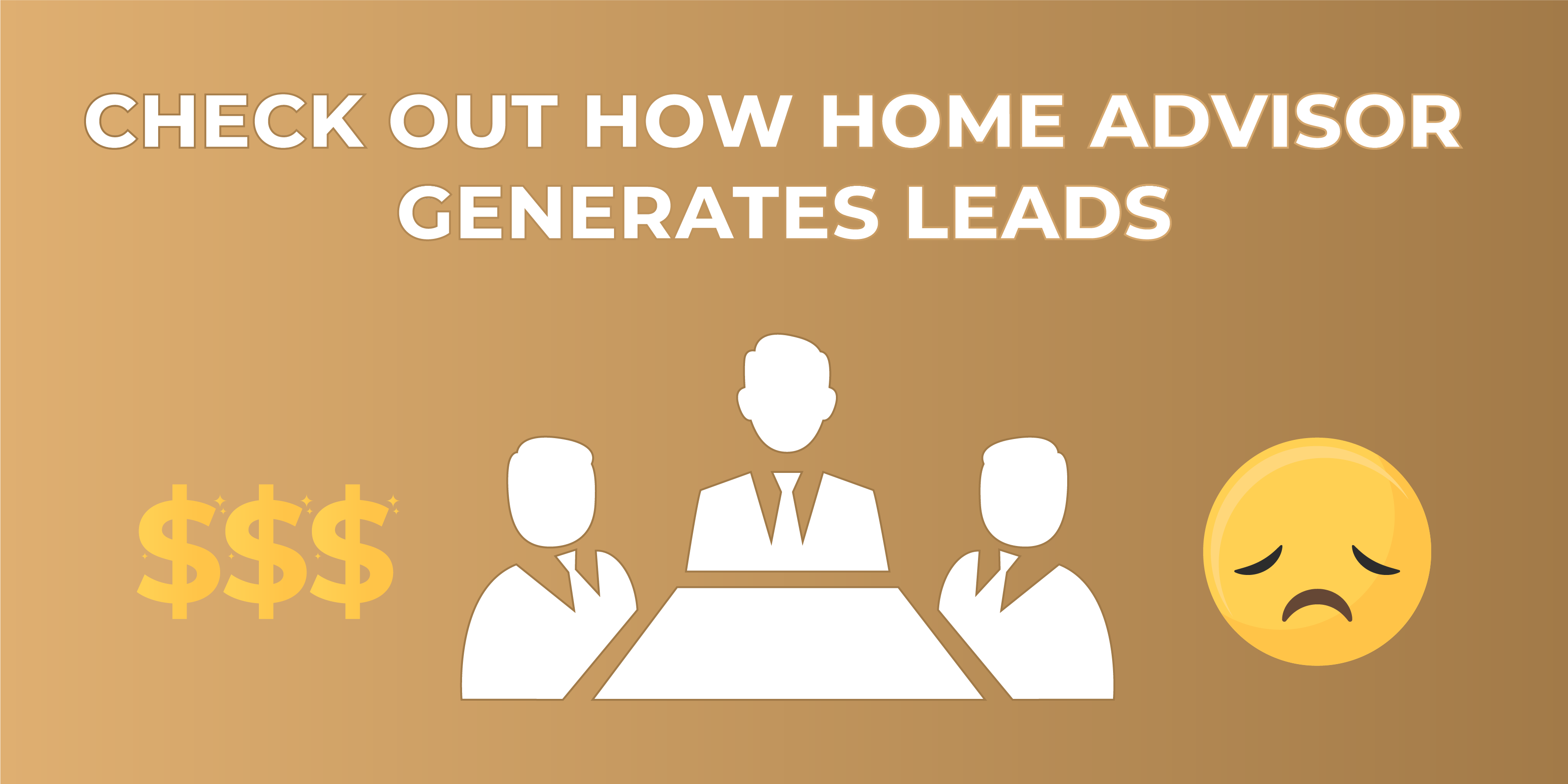 You must be thinking, "if lead generation sounds so good so far, how come I haven't seen any company?" That's the thing; there are many out there. You just don't know they are dedicated to it.
HomeAdvisor is one of the best examples you can find on the Internet as it is a top lead generation company that has spent millions building its brand but also earned even more zeros for this same reason.
They started small as everyone else but invested in building their brand awareness to make people who are looking for home services go to their website and find what they need. They are over 75% of people's first choice when they need those services.
If you don't get HomeAdvisor that much or need a refresh, users need to submit their information to request a service and get a professional or expert who can provide it.
HomeAdvisor's job is to share your information, which makes you a lead, with local companies so they can contact you and offer the service you're requesting. For sharing this lead information, HomeAdvisor gets paid by the companies. This happens for every single lead they send to multiple businesses.
Business owners who don't have marketing skills or don't even know how to have any online presence will always rely on those pages to list their services.  They will save time and effort, but companies like HomeAdvisor can make them spend lots of money as leads aren't exclusive (one lead is sent to multiple companies after all).
Using Facebook Ads aka Paid Ad Platforms: Do They Generate Leads?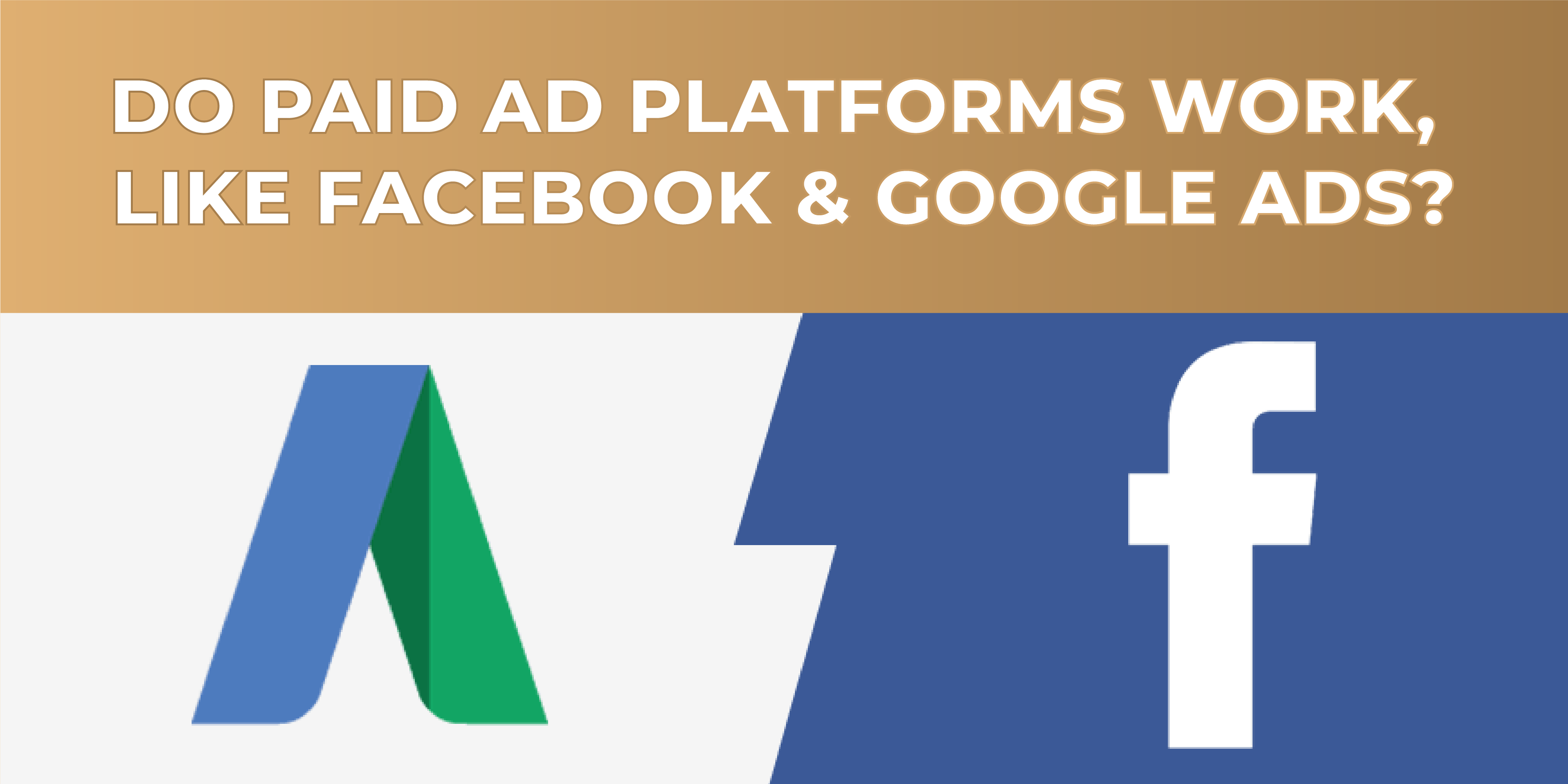 They DO generate leads. If not, no one would use them.
However, you need to remember two facts:
Paid ads or platforms can be expensive.

They don't generate "natural" leads.
Whenever someone sees or clicks in one of those ads, over 80% of them did it by accident or are trying to close/report it.
Why? Because they aren't looking for those services. At least not at the moment.
What those ads do instead is interrupt their time on the platforms. Users aren't there to find companies or businesses unless they are searching for a specific company's user, and for that, there's a search bar. This is why it is hard to convert them to actual customers who will show interest in the companies' services. Also, you're limited by a budget.
When using lead generation, everything is organic. You aren't forcing others to pay attention to your business but rather being there when they need you. This is why Google's organic traffic will always beat paid ads, and the reason companies continue investing in it, which is a lot cheaper as well.
What Is Local SEO?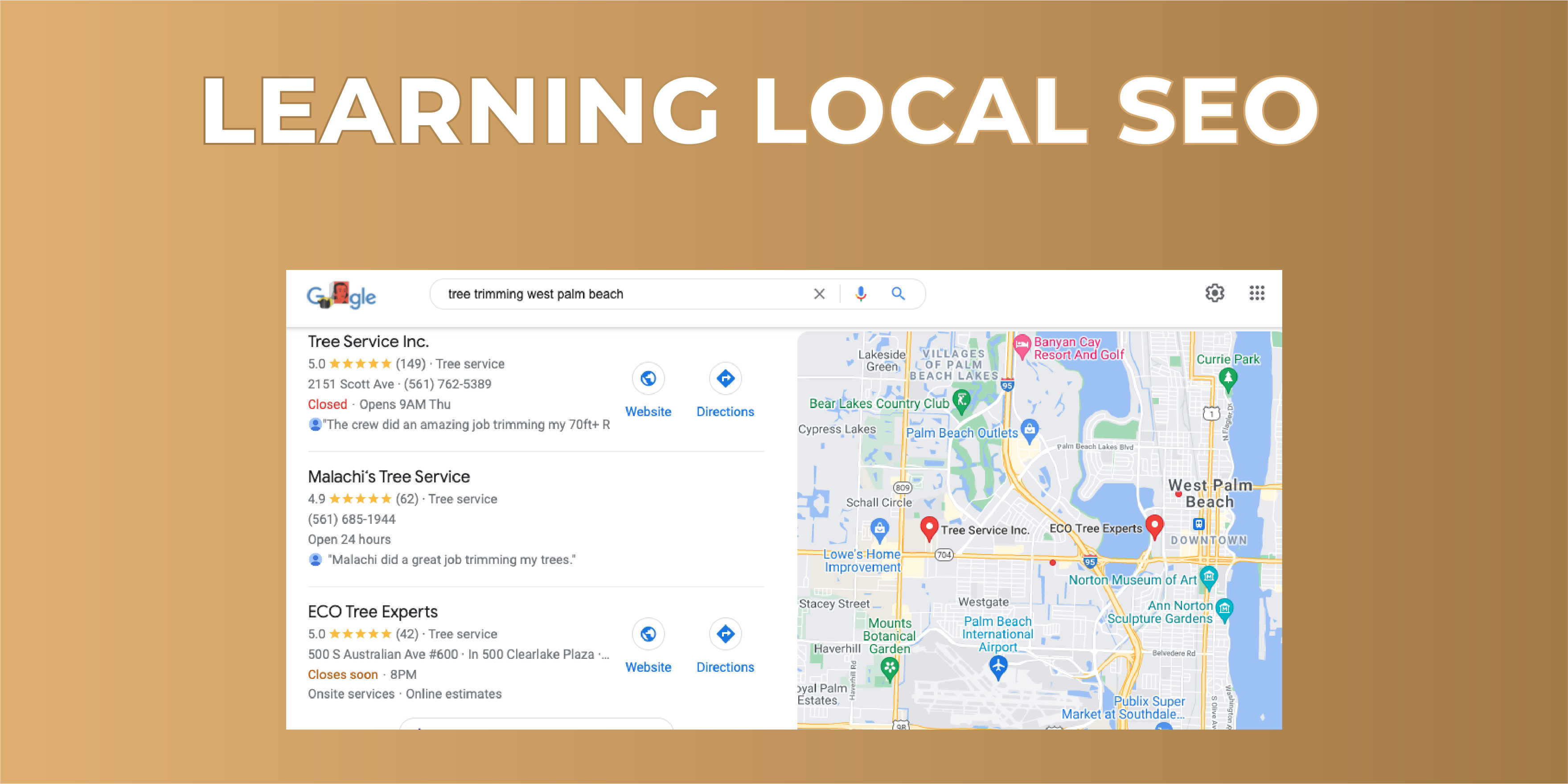 Don't worry… I didn't get it at first either. Following the short explanation, local SEO focuses on scaling businesses' visibility on search engines. However, this is only for those who serve their communities face-to-face.
What does this mean?
Experts and professionals like painters, plumbers, and dentists (but not only them) offer their services to their local customers. Why? Because they can't deliver them unless they are located in the same area of their customers.
To make sure those businesses get more leads, you need to rank them locally by claiming the business listing on Google to place them on Map Listings. Local SEO also involves online reviews, citation management, and how you manage your entire online presence in the local area.
If you are going to bet on lead gen, you need to adapt yourself to today's world: The Internet.
Keep in mind that although traditional channels and methods like billboards, warm calls, and pamphlets still work, they aren't part of your tools. Whenever someone needs a service, they go to Google and search for it.
"Dentist in Miami" or "plumbing services in Orlando," etc. And you can keep coming up with services or professionals people need and look for. Thus, you need to make sure you're using Google to get the companies in front of their clients.
Users will always click on the first search results (those near the top), and many of them will be either Ad links (people paid to place their websites there), Map Listing, and then you get websites. Almost all of them are your goal and where you should always aim to place yourself.
Can My Hair Salon Business Utilize a Local Lead Generation Strategy?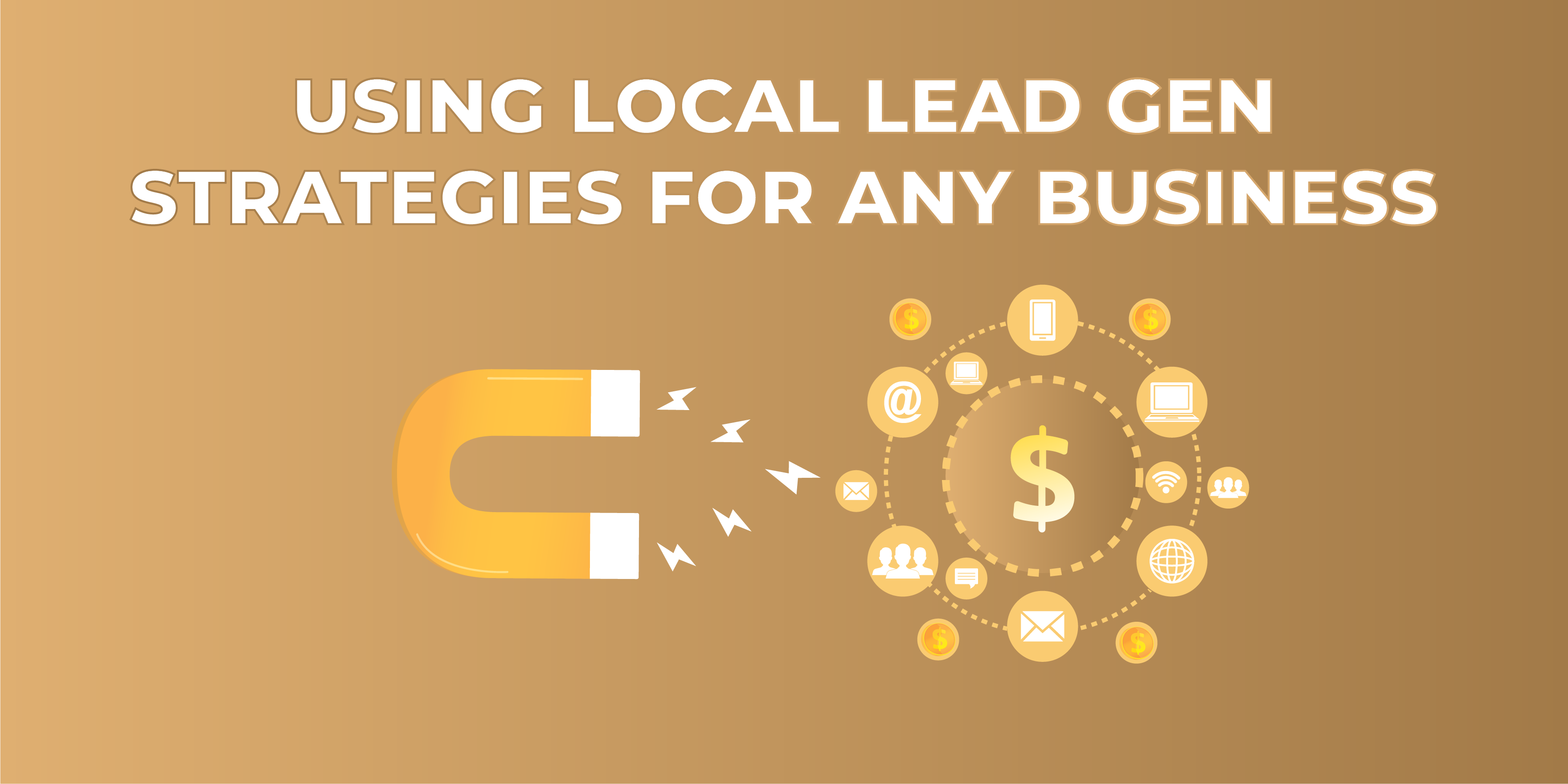 If you want customers, you better know you need it. Following the previous explanation, lead gen is all about placing businesses in front of their customers, choosing them over their competitors.
Put it simply – it's all about closing deals and having clients for those companies to make money. The main difference with the usual methods companies use for this is how lead generation approaches different channels to get them in the right place of the market to get customers.
Those channels are all focused on the Internet as most people are searching for products but also services across the net. The issue is that the Internet is way too broad, and businesses don't know how to place themselves. They usually try, but they get one common result: losing money and time.
How Powerful Are Organic Hair Salon Leads from Google?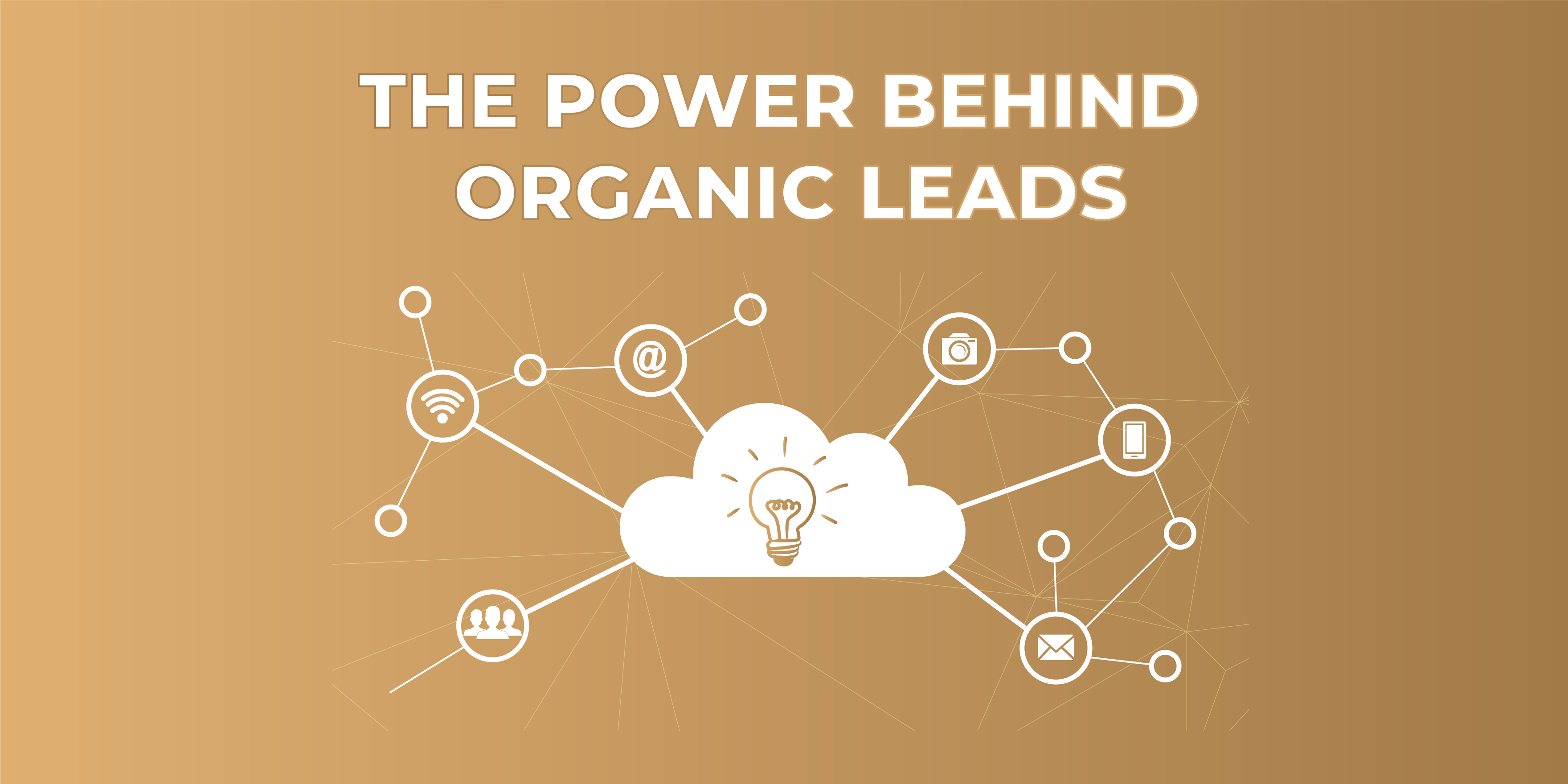 For companies looking for customers, it's everything. For you? Pretty much the same. When you build a business with digital properties, you get to make thousands of dollars a month.
This isn't a "get started today and get rich tomorrow" thing, but it is HIGHLY scalable, and ROI + positive results are guaranteed. Learning a fairly decent and very needed set of skills to create your digital properties and start ranking them on Google is required.
I have invested in several online businesses over the years, and if there's something uncertain, whether you will get your ROI or not, even more than the actual profit.
However, this business moved my earnings from five figures a year to a month in ONLY passive income while sitting comfortably at home.
On my laptop. Anywhere. Anytime.
You can look at one of the first sites I built back in 2016, and it continues making me over $1.000+ every month. The best part is that I don't need to touch it or the rest I've built over the years, just like this digital property.
What Makes Lead Generation SO Alluring?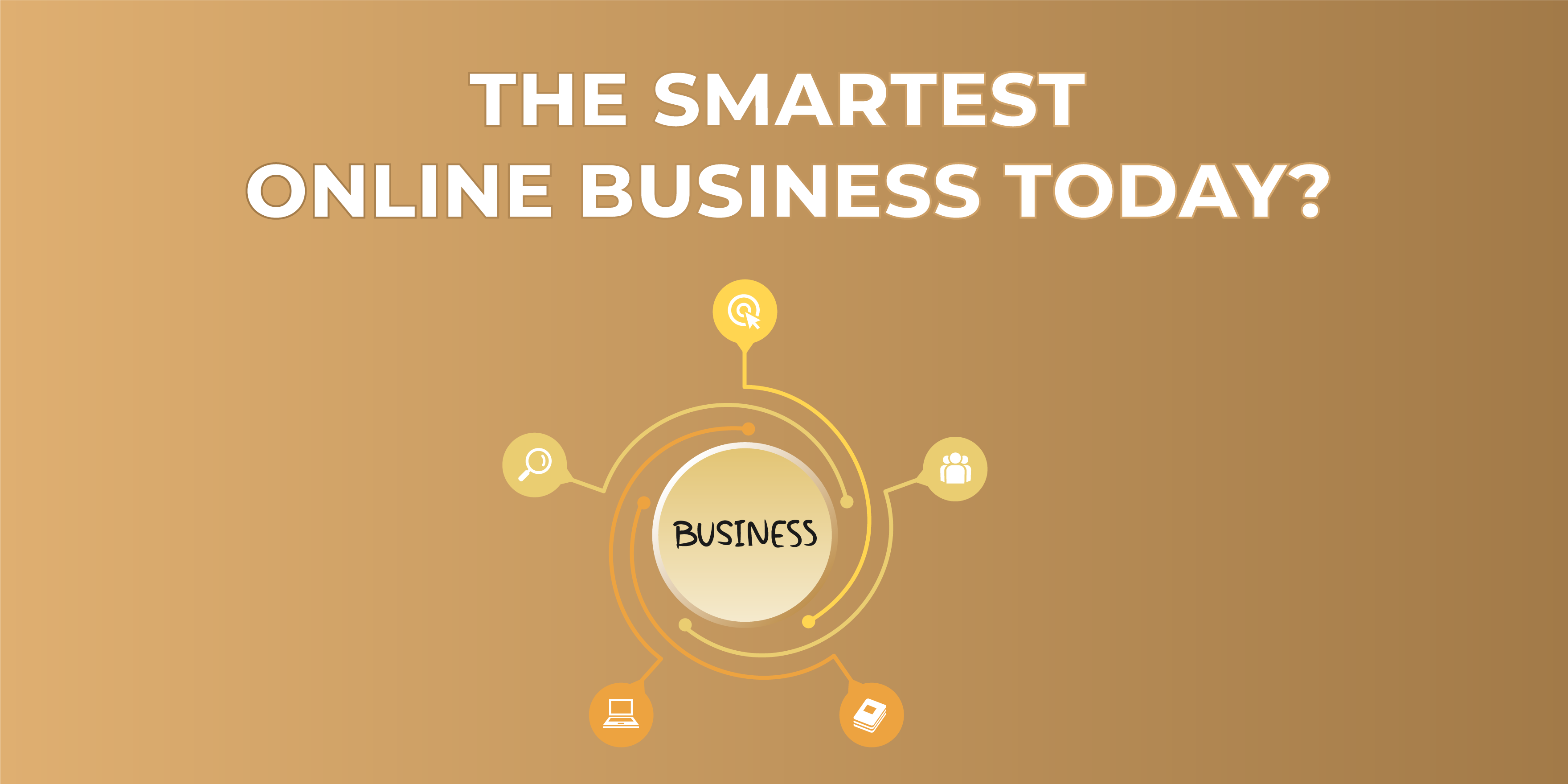 Here it goes: you can work from home.
The main issue with regular business opportunities is how much you need to invest in staff, equipment, or rent to have a place to sell your products or offer your services.
We all know the hassles of traditional businesses that involve regular expenses, which are extremely high.  Can you afford it? I don't think so, and even if you can, is it worth it? Now, it isn't only about the money. You also need to put in a lot of work, and it isn't only during the first couple of months or years. Usually, it is as long as you continue running it.
You can save yourself those headaches and bone-breaking tasks and expenses with lead gen since it is more about generating leads with digital channels—mainly websites.
Websites can be VERY cheap to build, and with many tools online, you get to do it in a couple of hours instead of days. Any virtual or digital business is scalable and won't need constant maintenance.
So, let's summarize this:
You save money in regular expenses with traditional and most online businesses as what you need is yourself and digital properties (websites).

You can bet on passive income.

 There's no need to hire more people to get started.

You can generate leads in multiple industries, which allows you to work on any niche you want.
How Can I Get Started in the Local Lead Generation Program?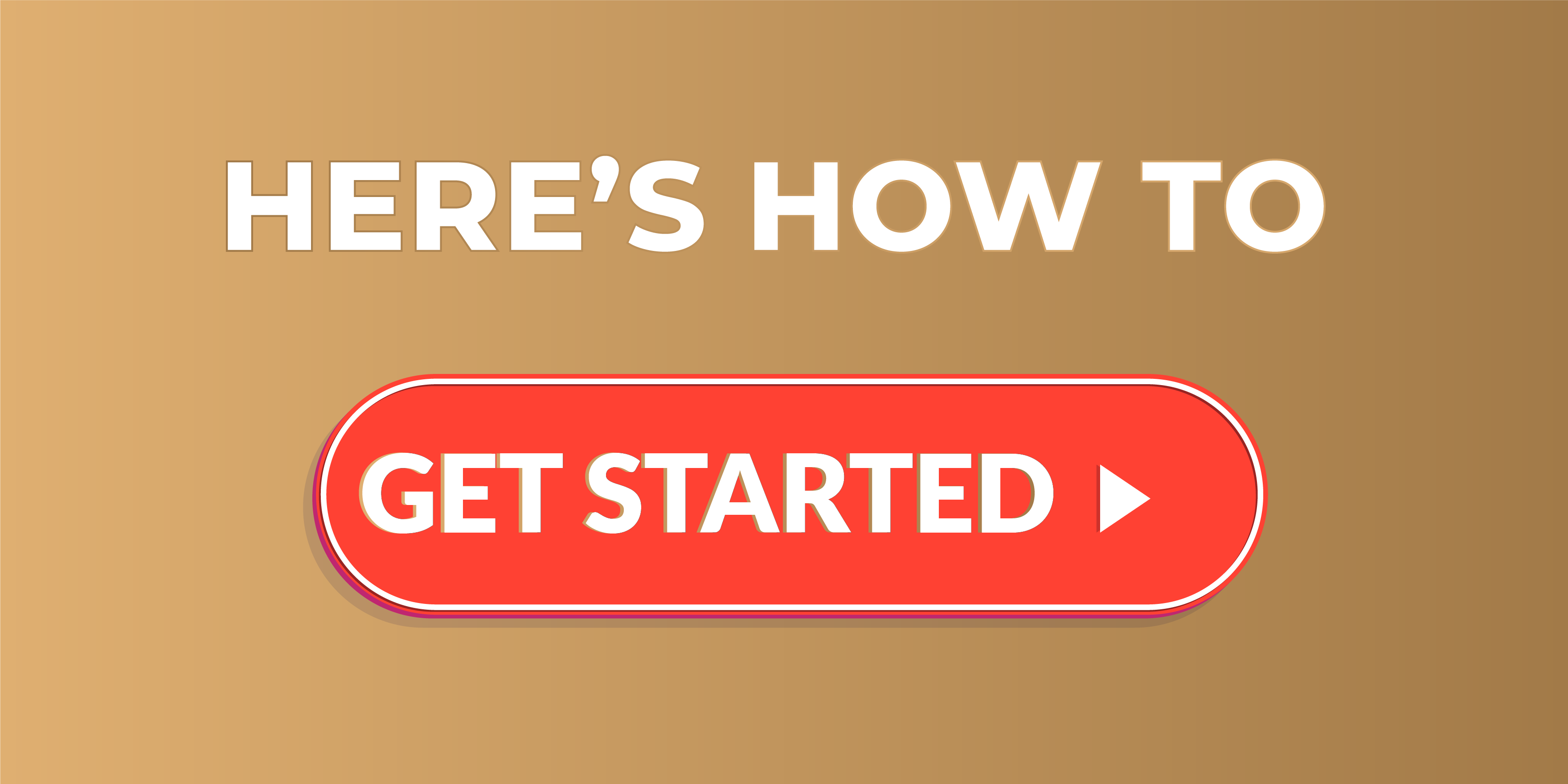 Anyone can start and learn. That's the beauty of this business model. I knew nothing about SEO, Map Listing, and everything I've mentioned so far. It is all about learning the skills, gaining experience, and deciding to take the step.
Remember that this business model will never get old as business owners are always looking for leads. They need to do business and scale their companies. Why not do the same while helping others and still making money?
You can start with this local lead generation course highly recommended for anyone wanting to grow in the business. It is a close training that will take you through each step and make sure you are able to get your ROI, profits and take control of your life.
You will be added to an incredible lead generation family ready to help you 24/7 when asking questions on the group. Anyone is welcome who's willing to put in the work. Click here to watch the lead gen webinar.