Learning a few tips on how to generate dispensary leads and putting yourself at the top with the right strategies will help you become profitable faster, and see long-lasting success. Maybe your dispensary isn't yet open, but you still want to stand out once you get into business and be a step or two ahead. 
There is a possibility that you are a dispensary manager hence already know the basics of running a business in this industry. The only challenge that you may face could be how to generate high-quality leads, which takes us to our previous mention.
This piece of content will teach you how to start marketing leads for your dispensary business and ensure that your sales team is investing time in what is truly worth it.
For it, we will ensure that we're outlining several ways to make your dispensary stand out in the market and keep customers coming back. 
The best starting point? Learning and working on how online presence is crucial.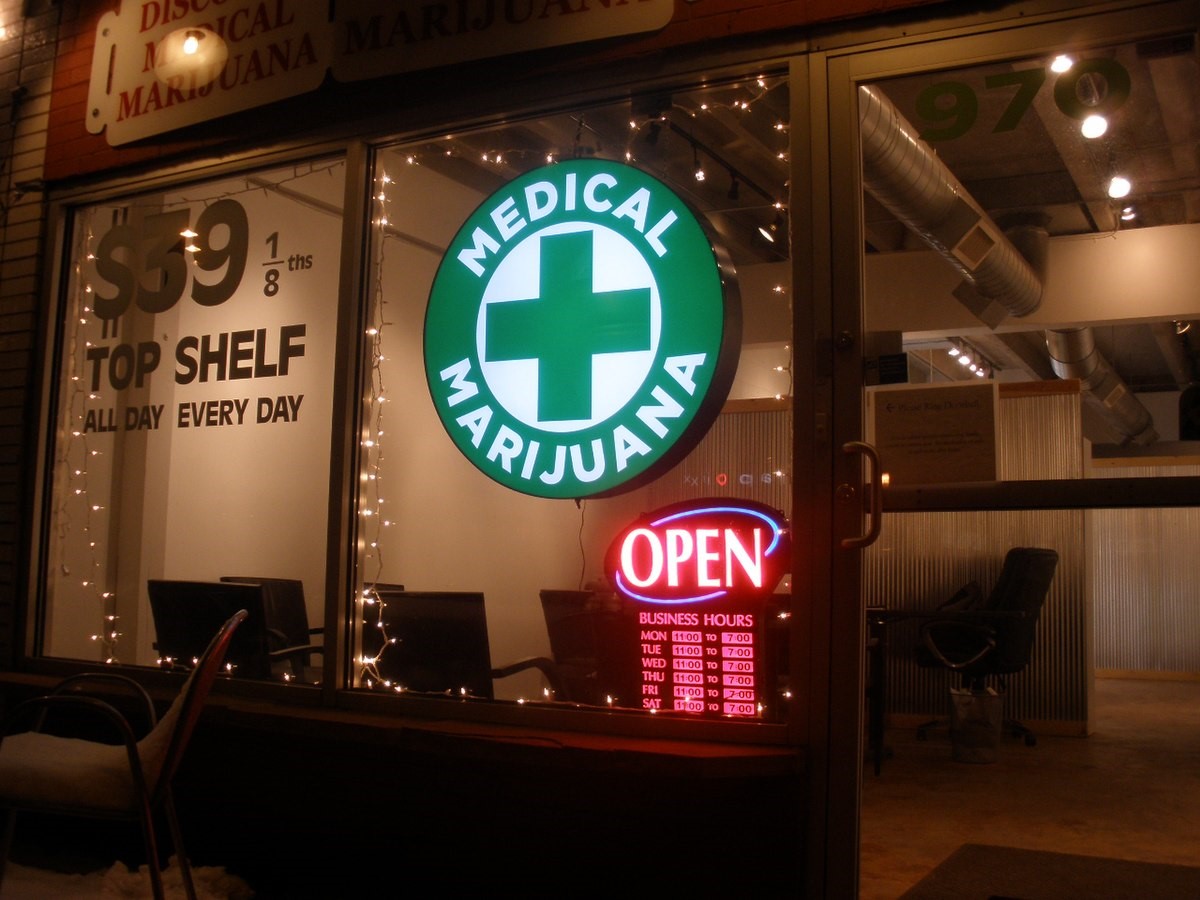 Build a Dynamite Website Presence
Your dispensary's website is where the grass is the greenest. Here you can manage the conversation and legally engage with your target audience.
 You must get people to your website and keep them there. Here are some tips to get the most from your website visitors:
SEO is Paramount: Target dispensary keywords to your home page, product pages, landing pages, and blogs with a minimum of 500-1.000 monthly searches for high-value first-page rankings. 
Maintain an Active Blog: Google rewards freshness. Google also crawls every index page on your website in search of relevant content. It means that the more blogs (or FAQ pages or news updates) you have, the better your organic search results will be. 


Write blogs about your products, team, industry, and the search intent for the dispensary-related keywords. An active blog will bring more sales-qualified leads to your business. 

Optimize Your Site for Mobile: In 2019, US consumers spent more time using mobile devices than they did watching television. Since 2015, the majority of web traffic has been mobile users.  


Streamline your Navigation: Limit the number of options on your page navigation to keep it simple and manageable for visitors. 
To make sure they don't lose heart, limit how many clicks are required to find the information they need. Web traffic can be confused and frustrated by vague or generic navigation labels. 
It will also make it harder to rank higher in search engines. Make sure your homepage navigation labels are precise and clear. 
Collect Lead Information: Lead Capture is an integral part of any digital marketing strategy. Customers have many opportunities to give their contact information on the best dispensary websites. It includes when they sign up for the newsletter, checkout, or exchange for content.
Link to Social Media Platforms: While a website visit might be the first step in building a relationship with your visitors, active social media accounts can help you keep them engaged and build your community. You should include prominent links to all social media platforms that you use on your homepage.
Social media is an excellent channel for dispensary marketing online. You can post content that promotes your products and services. 
Many dispensaries have a vibrant social network that shares information and attractive images about each product or service that they offer to customers. 
You can share recent blogs on your website or encourage people to sign up for your newsletter. Then nurture them through private email.
Instagram is a popular platform for this niche due to its emphasis on beautiful lifestyle images and influencer content. Your Instagram bio link can direct social traffic to your website. The platform allows you to engage more leads and encourage sales.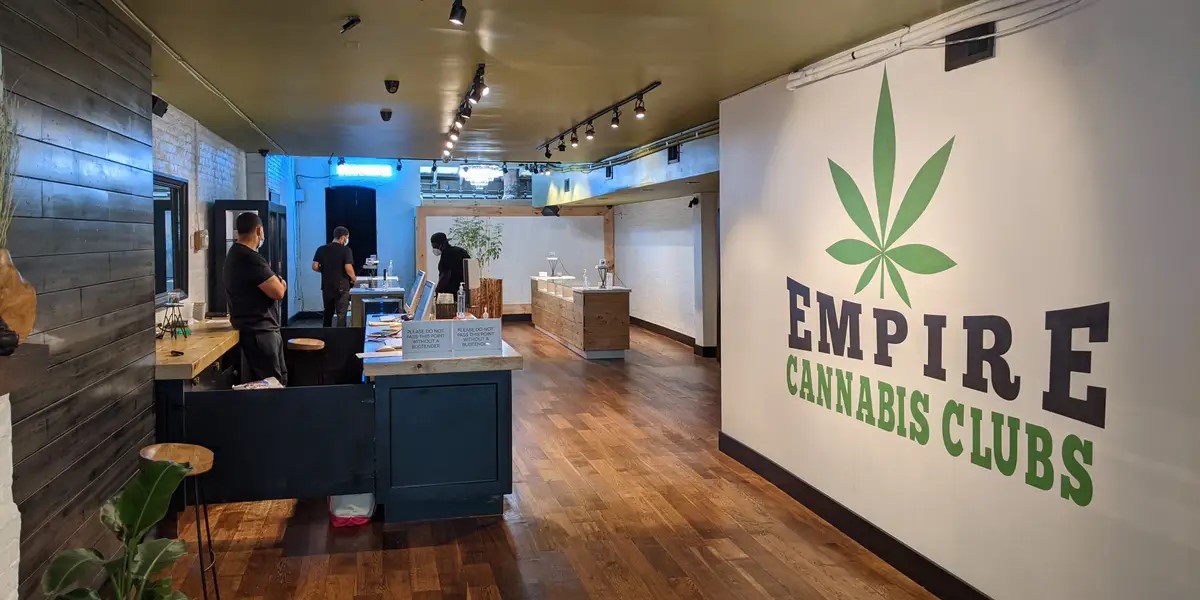 Referral Marketing Campaigns
Although you may not be able to promote your dispensary's products wherever you go, you might know someone who can. 
Word of mouth is among the most potent marketing channels for dispensaries. Satisfied customers will become brand advocates or evangelists and do your marketing.
Nielsen surveyed over 28,000 internet users and found that 92% trust recommendations from friends and family more than any other form of brand information or messaging.
Incentivizing personal referrals is a great way to take advantage of their power. Refer friends and family to receive a discount or a little product for referring your dispensary. 
This lead generation strategy will give you more chances to build trusting relationships with people you already know. It can also help create a positive buzz in your local community, encouraging more people to try your products.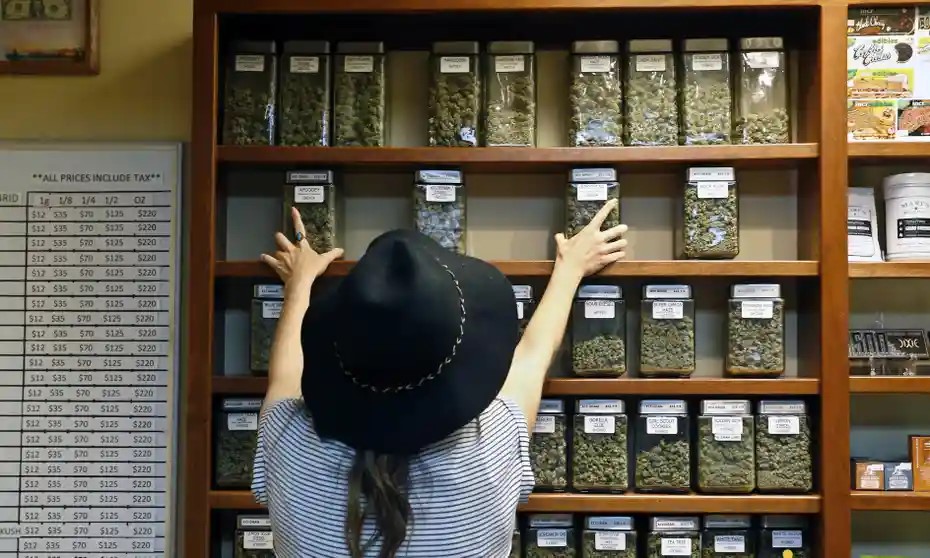 Dispensary Directories, Apps, & Ad Platforms
There are many ways to reach the public. Your target audience is actively searching for legal dispensary products through many related publications and directories. You can help them find you with much ease if you are there.
Start by ensuring that your business appears on the most popular industry apps. 
More than 44,000 Google searches per month come from the "dispensary near me," and you should make sure your company is out there in front of the customers. 
It's best to make sure you have as much information available to your Google My Business listing as possible and to get lots of 5-star reviews. Ask your friends and family to give you a good review and those you have done business with before.
Once you list your dispensary in the major directories, it's possible to spend some of your marketing budgets on digital publications and ad networks that allow for paid advertising. 
Event Marketing
You can make personal connections and engage with people who do dispensary marketing. You could go out with handouts to spread the word about your business at a local convention.
You could also host a high-profile event, such as a workshop or seminar on your products. It could be something practical and exciting that will draw attention.
You can set it up via Eventbrite and Facebook Events. Customers will also spread the word when they visit the store. 
Live events are an essential lead generation process to increase brand awareness and interest in local businesses. Your most loyal customers will be in your local community. 
EventTrack's study found that 74% of attendees perceive your brand positively, while 87% will purchase a brand's products after attending an event. These events can turn so many potential leads into buying customers.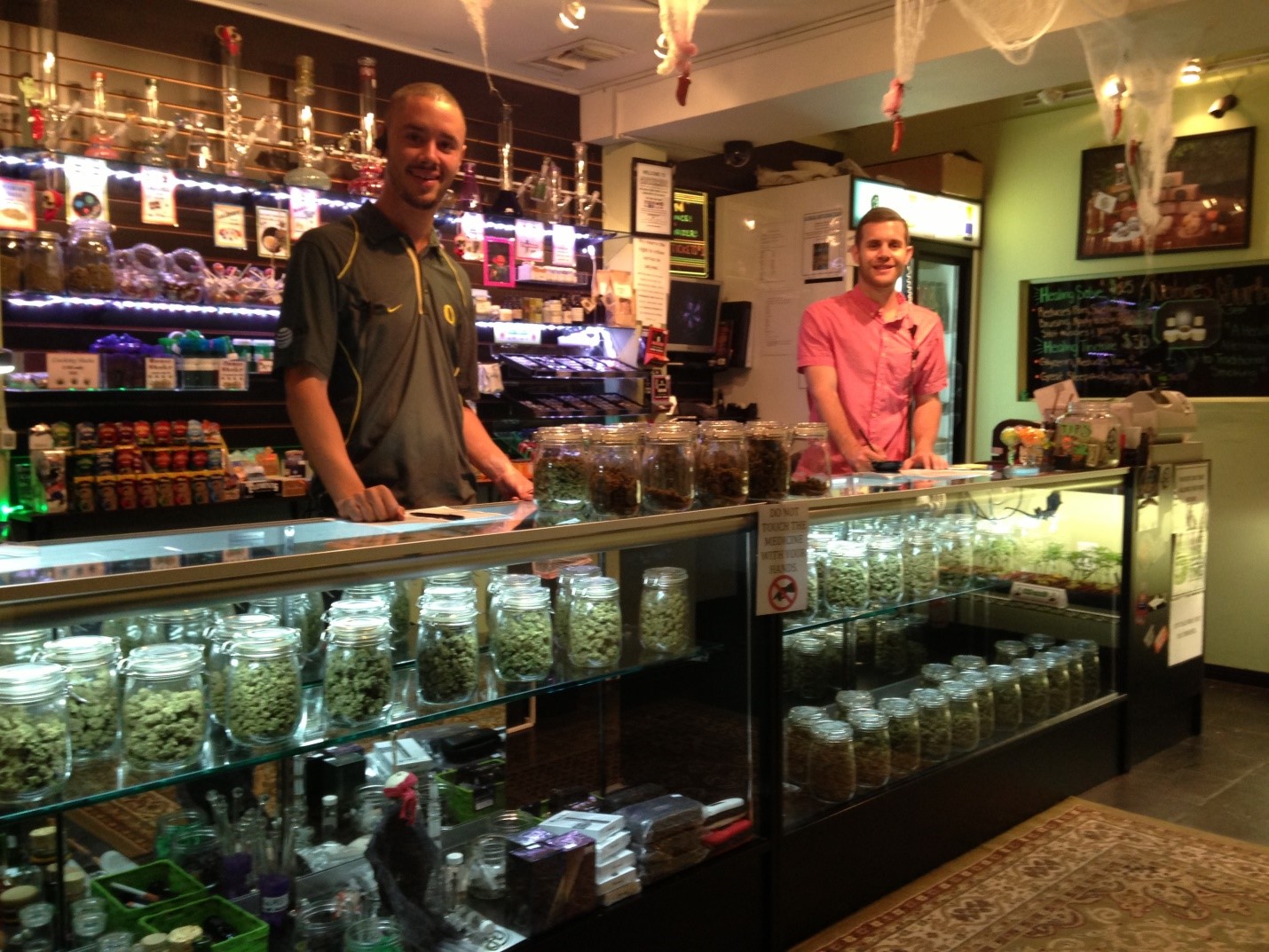 Nurture Your Brand
Your brand image should be based on your mission, culture, and aesthetic and remember, it's more than your logo and name. 
When they think about your business, potential customers should associate you with anything related to the dispensary. 
These could be attributes like quality, innovation, value, and novelty. Each dispensary is unique and has its characteristics. Consider the values that you would like to promote and create for your company.
Once you successfully establish your brand, you can unify it in your store, website, and social media. 
Customers should be able to find accurate and up-to-date information wherever they go. This step is crucial as shoppers increasingly prefer to shop online and value consistency as they see it as a sign of reliability. 
Make sure your dispensary layout is clean, inviting, and representative of your brand. A well-designed storefront will make a good first impression and attract more customers, especially pedestrians.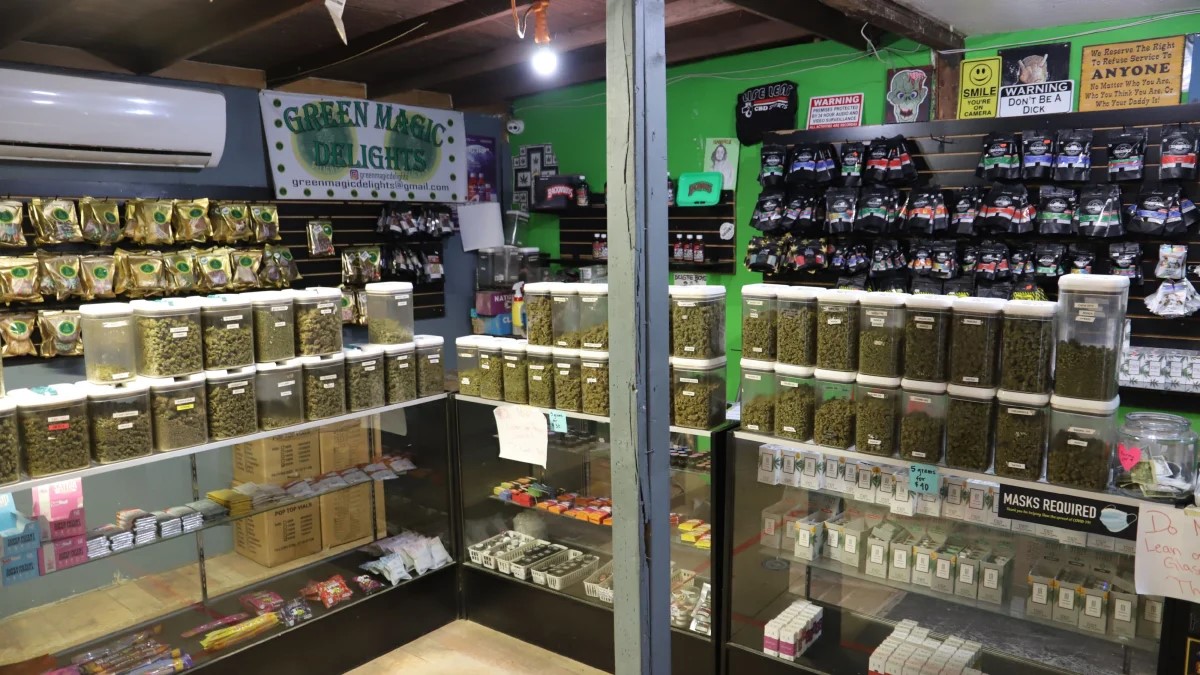 Differentiate Your Products
Your products should be carefully curated to improve lead quality. You've taken the time to ensure that your products are easy to find by ensuring consistency and clarity in how they're named or labeled.
This is why they should be easy to identify for connoisseurs and descriptive to encourage new people or those recently introduced to the product to try it. 
There's more to branding than just the product itself. Make sure you keep track of the most popular products and ensure they are always in stock.
You should note any customer who asks for something that you don't stock and decide whether or not it is appropriate to include it in your product line or invest most of your money in it.
To maximize opportunities in your sales funnel, adapt your product mix to reflect changing tastes.
Your responsibility is to offer what you want and what your potential customers or customers may like. Always aim to find the right combination of vendors and product categories.
Look for unique and expected products if you are in a competitive marketplace. You could attract new customers by offering something different.
Remember that e-commerce is becoming more popular as more businesses move towards online shopping. Your online menus can bring in significant traffic if your competitors don't have the products you offer (and your customers want).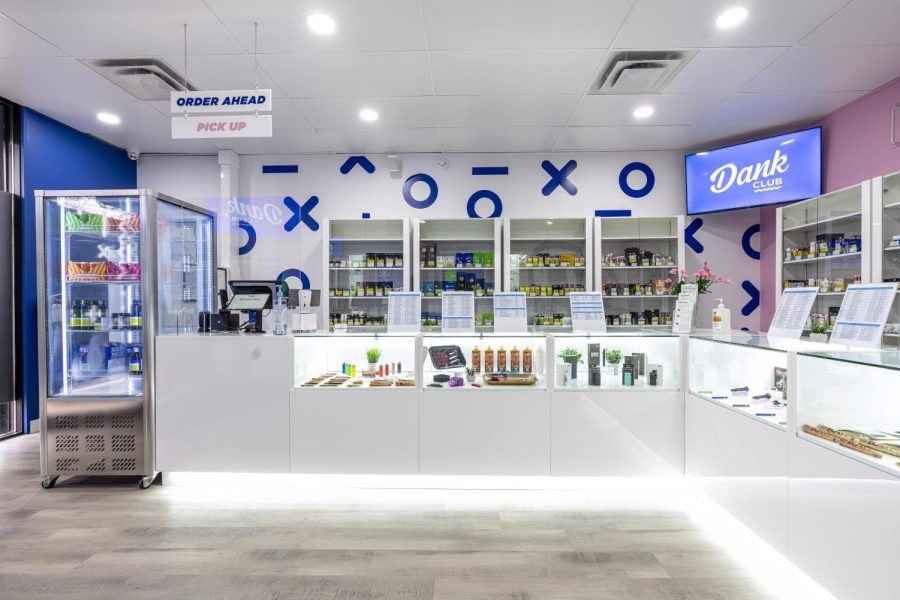 Attract Foot Traffic
Although everything is moving online today, and you will notice it thanks to the lead generation strategies we cover, it isn't a good idea to forget about the traditional tactics. 
Especially if you consider that it isn't a positive aspect to forget about old-fashioned walk-by customers, even more, if your dispensary is located in a popular area with many pedestrians. 
This takes us to the main part of this section: outdoor signage is an excellent way to capture foot traffic. 
Your logo and business name should identify the location of your dispensary. You might consider adding additional information or symbolism to clarify the situation and encourage customers to shop if this happens.
Collaboration with local businesses can lead to mutual growth. You might consider forming partnerships with other local companies that will reward customers who visit your business as well as your neighbor. 
You can get discounts if you present a coupon from your local ice cream shop or vice versa.
You can offer incentives at local events, such as coupon cards, promotional flyers, and branded gear. It will help you promote your dispensary to new customers and strengthen your ties with the local community.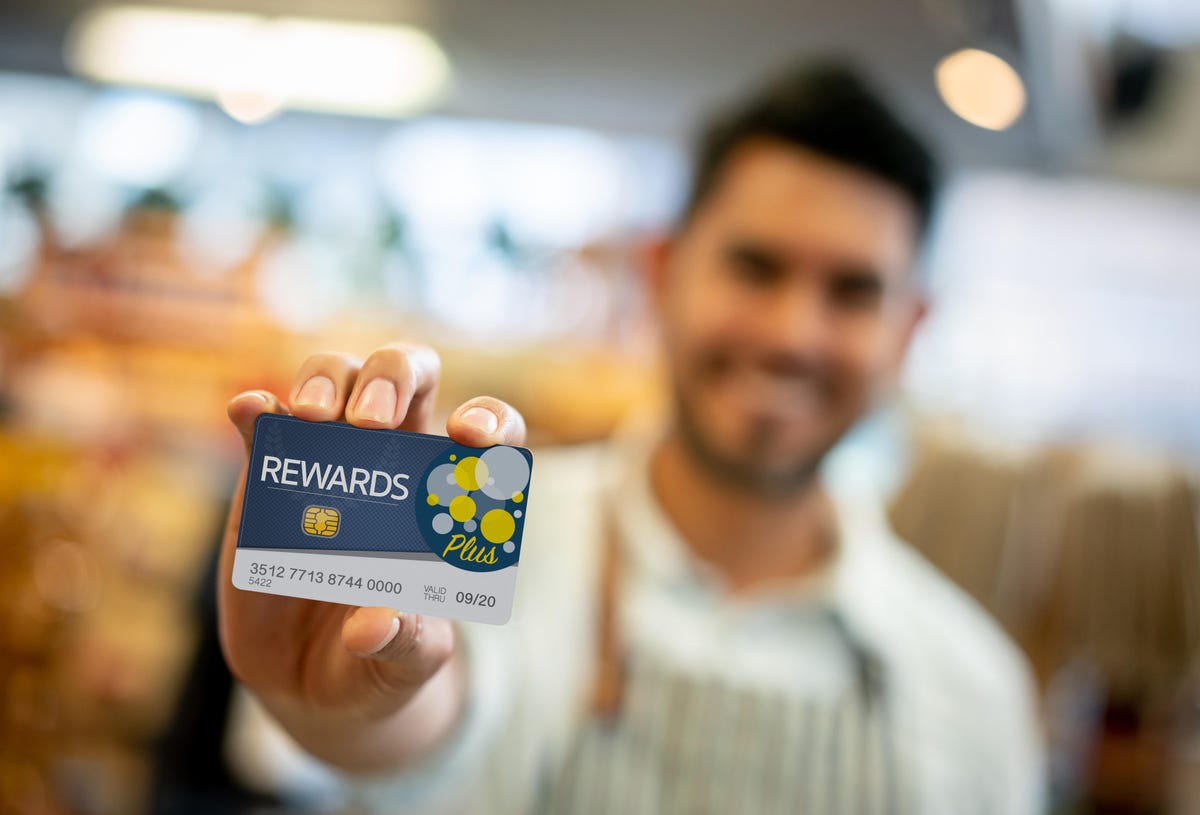 Loyalty/Reward Programs for Customers
Loyalty or rewards programs can help you build long-lasting relationships with customers and increase the LTV. 
The use of this technique could come in many forms:
Customers can earn several points for every purchase and redeem them for free products.

Make a discount card that offers incentives after a certain number of purchases.

You can provide memberships with special sales or promotions (and freebies for their birthday).
To maintain a relationship with clients, you must capture leads on-site. For an e-receipt request, ask for the customer's email address at checkout. Then, let them opt-in to receive promotional emails, newsletters, and product updates. 
Installing tablets that allow them to place orders and fill out the information at the register is a great lead generation strategy or addition to this one.
Keep in mind that 54% of consumers say they would consider doing more business with a company if they are given a chance to earn loyalty rewards. 
Now, what types of loyalty programs are available for dispensaries? There are more than you think. These are just a few ideas to lend you a hand:
Points-Per-Purchase: This option allows customers to earn points for every purchase.
They earn more points the more they spend: Consider it this way, Ana visits your dispensary. She had only intended to purchase one product at $35. Yet, you tell her that she can earn points towards in-store purchases by signing up for the points program. In this case, she considers two options: 
She can get more points if she increases her purchase today.

She could earn more points if she returns and uses them for her next purchase.
A points-per-purchase program encourages customers to only buy at your dispensary to maximize potential earnings.
Refer a Friend: Customers who refer friends can earn points or rewards, and they are introducing high-potential customers into your dispensary. This initiative will save you time and money. You will discover that your existing customer base is a great advertising team.
SMS Deals: This is a fast way to get a message to your loyal customers. You can send the same deal to all customers if they sign up for SMS Deals (deals via text message).
How can this benefit your dispensary? Imagine you have a surplus of a particular product. If your deal is valuable to your loyal customers, you can sell that product in a single day. This deal can be combined with a "Refer to a friend" offer.

Brand Ambassadors
There are many regulations regarding advertising dispensaries. You'll need to keep your professional image online and offline.
Social media is a great tool to promote your brand. You should follow all rules when advertising via social media platforms. If you do, you will find this to be one of the best options for generating leads.
Among the options, brand ambassadors have proven to be quite effective when companies consider them for dispensary fields, but how can they help you? Ambassadors can showcase:
New products.

How people can use your items.

In-store promotions.
You can use in-store credit, payment, and discounts to reward brand ambassadors, which saves you some money or more like cash when possible.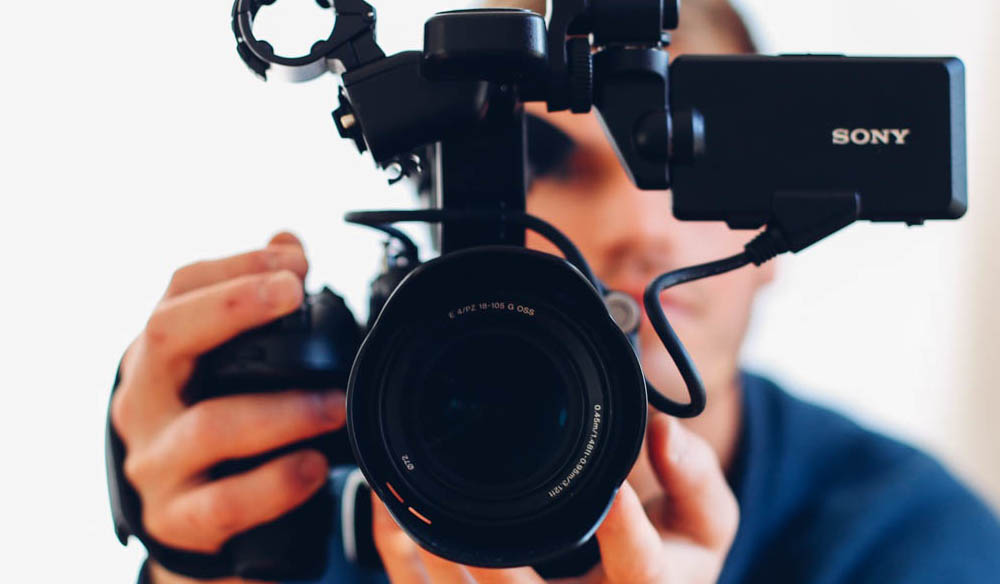 How-To Videos Are Amazing
Your products may not be used in all the possible ways available by your customers. You can share how-to videos to engage them and show everything your products have to offer, so they feel more interested. 
Try to approach every single possibility and even create new ones over time as you notice how much potential your products have. You can also invite loyal followers to share what they have used them for. 
Send each customer a little card with links to your videos. You can also send text messages to your loyal ones with the link for a new video.
How-to videos demonstrate that you want to engage customers without invading their space in the process. 
It will help you show prospects that you aren't just looking to get them to shop at your dispensary. You want them to succeed with your products and use them for good.
Work on Getting More Customer Reviews
It is a fact, and it has been proven over the years that people are more likely to believe in a business and recommend it if they have positive reviews beforehand or show how competent they are. 
What if you don't have reviews so far? You need to work on this before anything else. 
How can you get others to write them to make your dispensary stand apart? You have many options:
Ask directly
This is the best way to ensure satisfied clients receive your request and follow up. If you want this to be a success, a big shot of handling this task is to assign it to the sales teams. 
Sending an email or a text 
Follow up with customers who have had a positive experience at your store by sending them a brief email or text. 
Also, ask them if they would be willing to leave feedback online. You can include the link in the message. Remain friendly and let people know why you value feedback.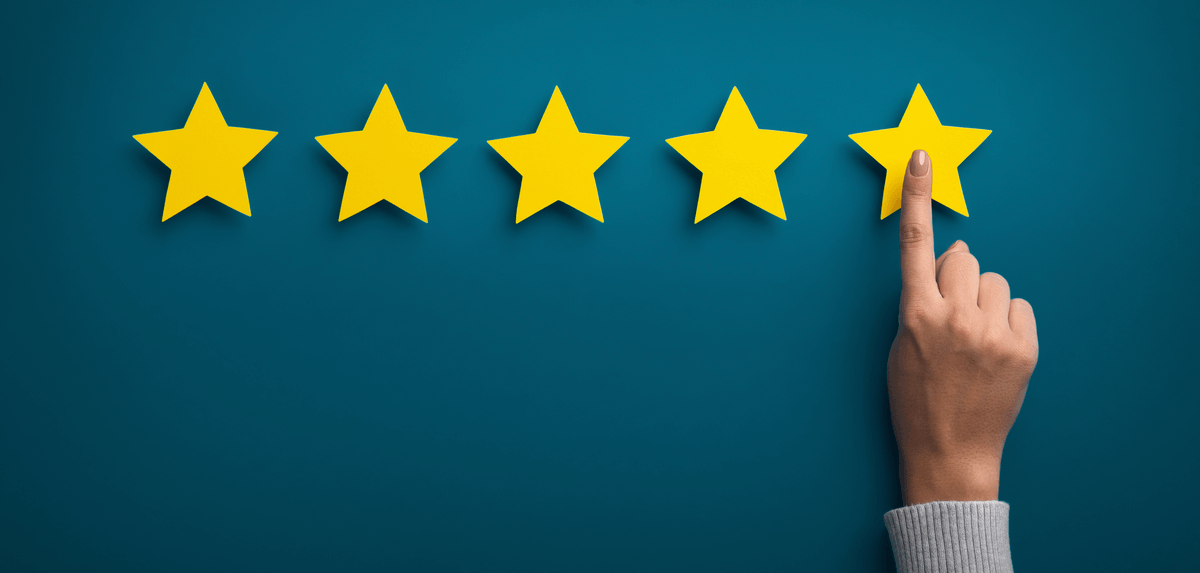 Add a review link to your website. 
This is a great way to get more comments without invading anyone's phone or personal space. 
Make your dispensary stand apart. Add a link to your review page to take the reader to another site for reviews or Google reviews.
Innovative Store Interior Design
Are you shopping for a way to make your dispensary a success from a design perspective? From the layout to the decor, it all matters.
Customers who visit places like yours seek relaxation, calmness, and even pain relief. 
Before they buy anything, let the store be their first stop. The design of your dispensary should speak to anyone who finds their way into your shop. 
Customers expect open aisles and uncluttered spaces when they walk in. Position your merchandise strategically so that there is no clutter on the floor.
We've discussed how you can improve your lead generation efforts if you run a dispensary. Apart from increasing the number of prospects, you should pay more attention to how to improve lead quality, 
While the dispensary market is unique in many ways, there are also several similarities with more common ones. As you seek to grow your customer base online, don't be afraid of taking a leaf from traditional retail. 
The secret is learning how to increase your lead scoring and sales volume. All the above tips will help you to get more leads while also keeping it natural and without being overwhelming.
The Local Lead Generation Process for Your Dispensary Business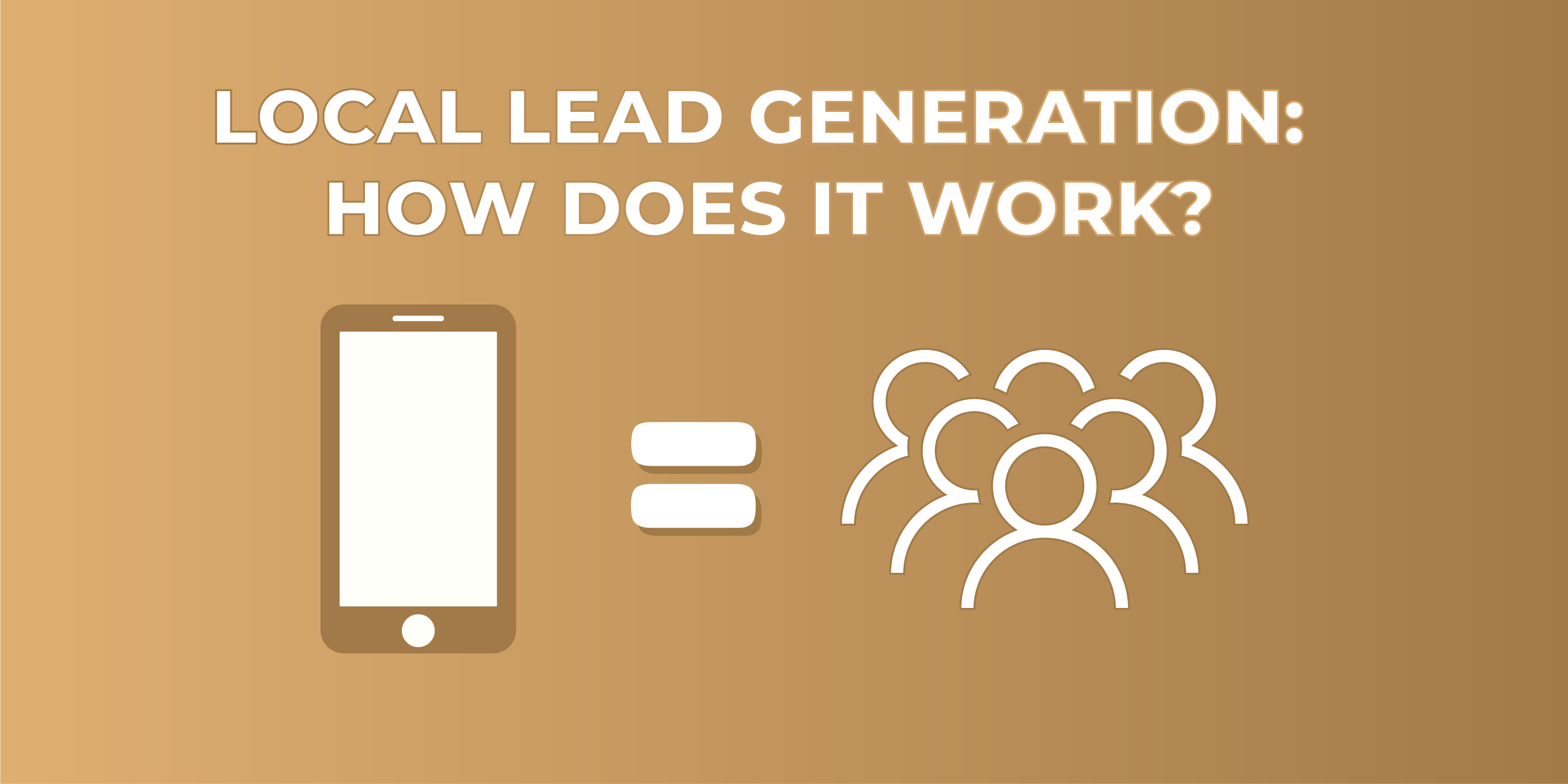 All right! So, everything is about building properties and generating leads. But how does the process actually take place? Are there other steps I need to know?
The steps I mention below are what students from our local lead generation program follow to generate leads for businesses like yourself. So I'll help you see what we do. And how if you join our program, you can simply generate leads for your own business (unless you want to start a side hustle and build a laptop lifestyle business).
Essentially, our lead generation can be divided into four steps:
The first is prospecting. You need to take the time to do market research on a niche (industry) and determine how many phone-driven businesses are there.
Keep in mind that this is local research as you need to know how many companies need leads. For example, you may search for "plumbing services Youngstown OH."
You will find dozens or even hundreds of businesses trying to get themselves in front of the customers by ranking on Map Listings, organic results, and even Ad.
The second step, building. When you find a niche (plumbing, tree services, a software company, real estate…), you will need to start building your digital properties. You don't need to be an expert in HTML or coding. It can be easy with the right tools.
The third step is now taking time to rank your lead gen website. With the site done, you need to work on SEO strategies and start dominating those Google search results. If you're new to SEO, it stands for Search Engine Optimization.
To keep it simple, it consists of the entire process of growing a company's visibility on search engines like Google and generating organic traffic. And remember this, local lead generation is part of the strategies.
Moving on to step four, once you rank the site, you will start getting your ROI and profits. You only need to rent it out to a local business interested in the leads the site generates. You can offer a couple of free leads to their move on with the actual pay per lead.
To review steps 1-4 above, I described it to a normal student who is building a lead gen business to help local service providers generate more calls. But replace the student with you as the business owner. And replace sending the leads to a business to simply siphoning the leads to your personal business.
By the way, fun fact, about 20% of our students in our local lead gen program are actually business owners who went through the program. And they use the skillsets we teach to generate leads for their own business.
An Example of Lead Generation: Home Advisor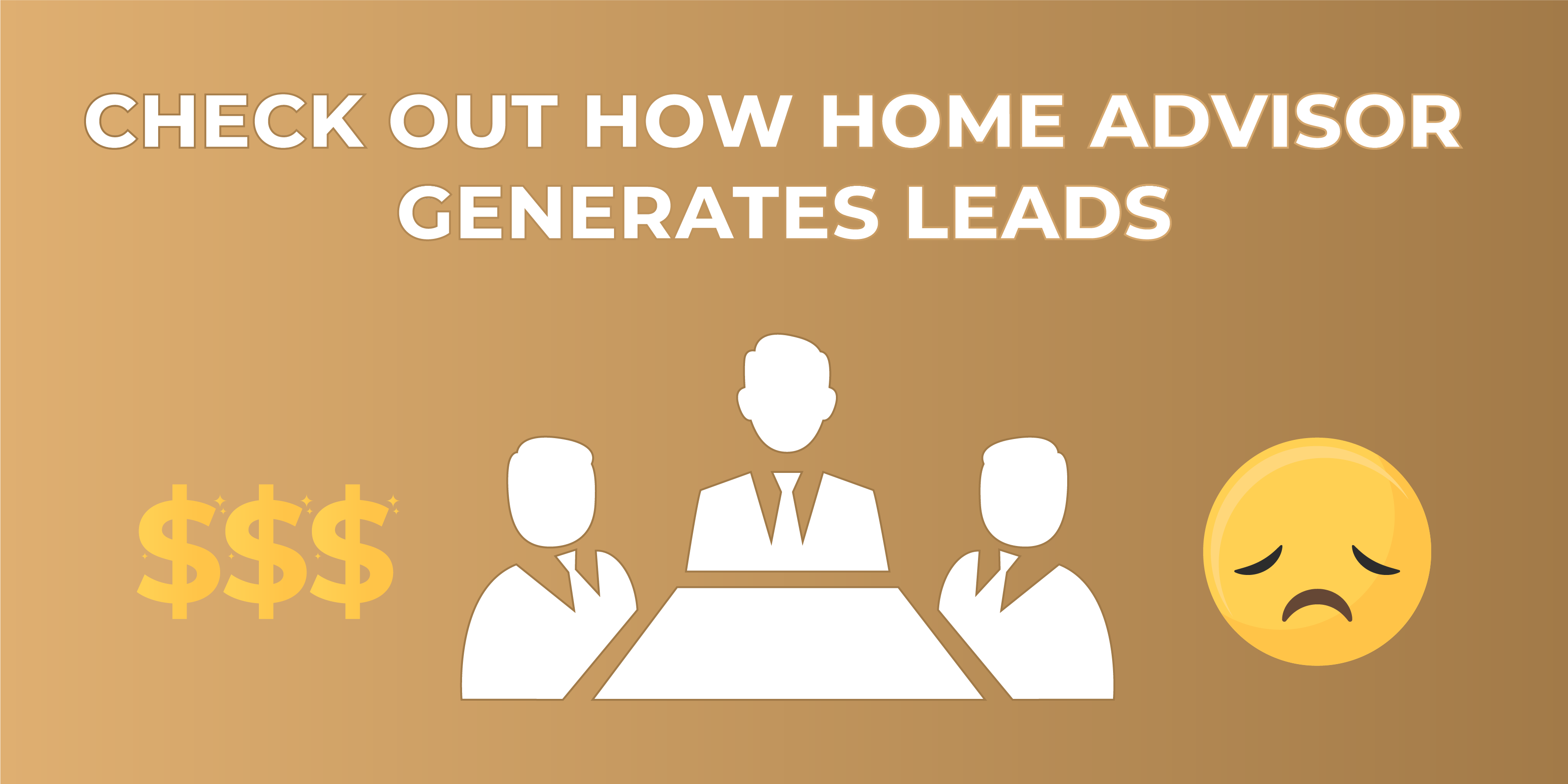 You must be thinking, "if lead generation sounds so good so far, how come I haven't seen any company?" That's the thing; there are many out there. You just don't know they are dedicated to it.
HomeAdvisor is one of the best examples you can find on the Internet as it is a top lead generation company that has spent millions building its brand but also earned even more zeros for this same reason.
They started small as everyone else but invested in building their brand awareness to make people who are looking for home services go to their website and find what they need. They are over 75% of people's first choice when they need those services.
If you don't get HomeAdvisor that much or need a refresh, users need to submit their information to request a service and get a professional or expert who can provide it.
HomeAdvisor's job is to share your information, which makes you a lead, with local companies so they can contact you and offer the service you're requesting. For sharing this lead information, HomeAdvisor gets paid by the companies. This happens for every single lead they send to multiple businesses.
Business owners who don't have marketing skills or don't even know how to have any online presence will always rely on those pages to list their services.  They will save time and effort, but companies like HomeAdvisor can make them spend lots of money as leads aren't exclusive (one lead is sent to multiple companies after all).
Using Facebook Ads aka Paid Ad Platforms: Do They Generate Leads?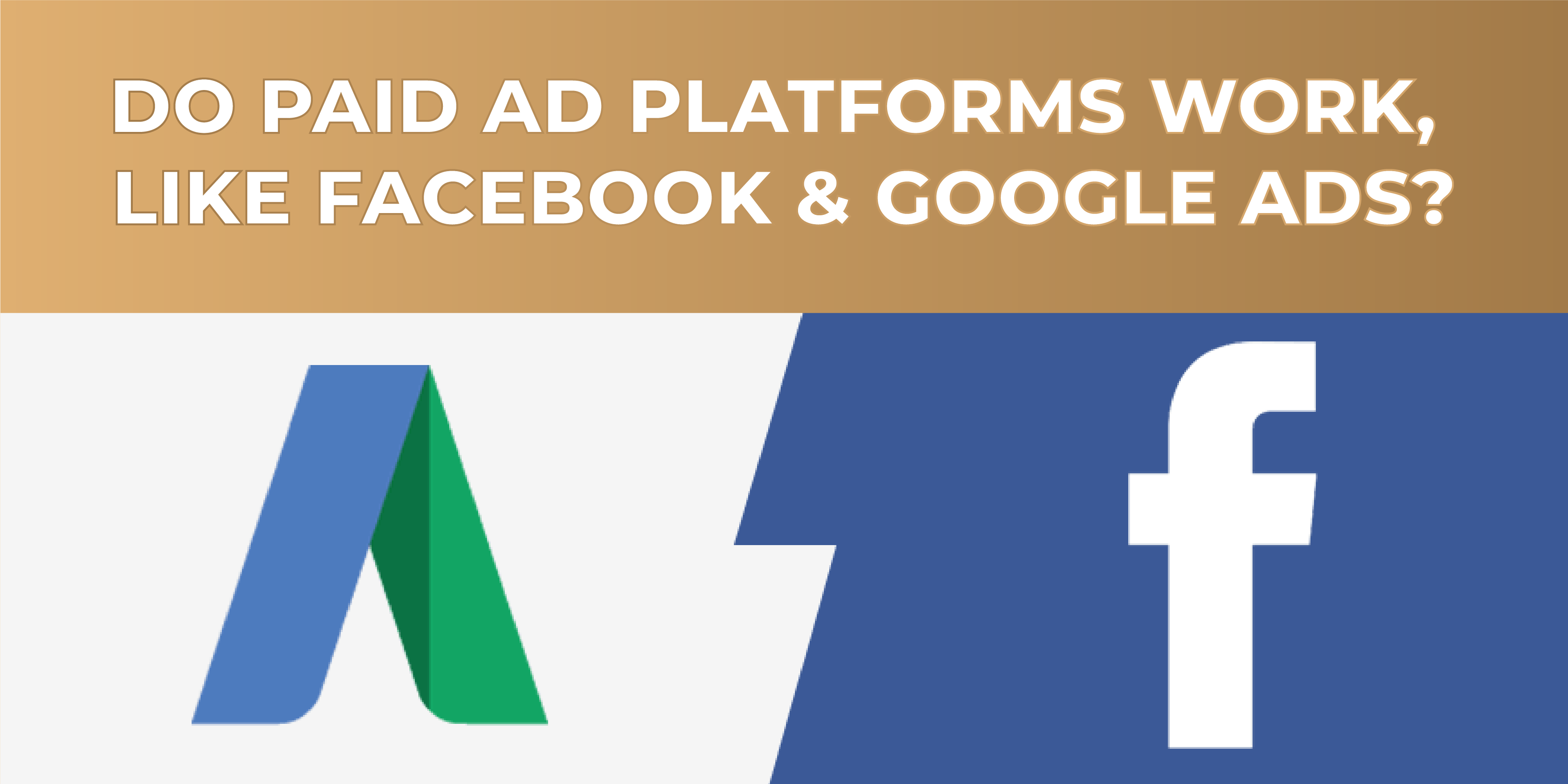 They DO generate leads. If not, no one would use them.
However, you need to remember two facts:
Paid ads or platforms can be expensive.

They don't generate "natural" leads.
Whenever someone sees or clicks in one of those ads, over 80% of them did it by accident or are trying to close/report it.
Why? Because they aren't looking for those services. At least not at the moment.
What those ads do instead is interrupt their time on the platforms. Users aren't there to find companies or businesses unless they are searching for a specific company's user, and for that, there's a search bar. This is why it is hard to convert them to actual customers who will show interest in the companies' services. Also, you're limited by a budget.
When using lead generation, everything is organic. You aren't forcing others to pay attention to your business but rather being there when they need you. This is why Google's organic traffic will always beat paid ads, and the reason companies continue investing in it, which is a lot cheaper as well.
What Is Local SEO?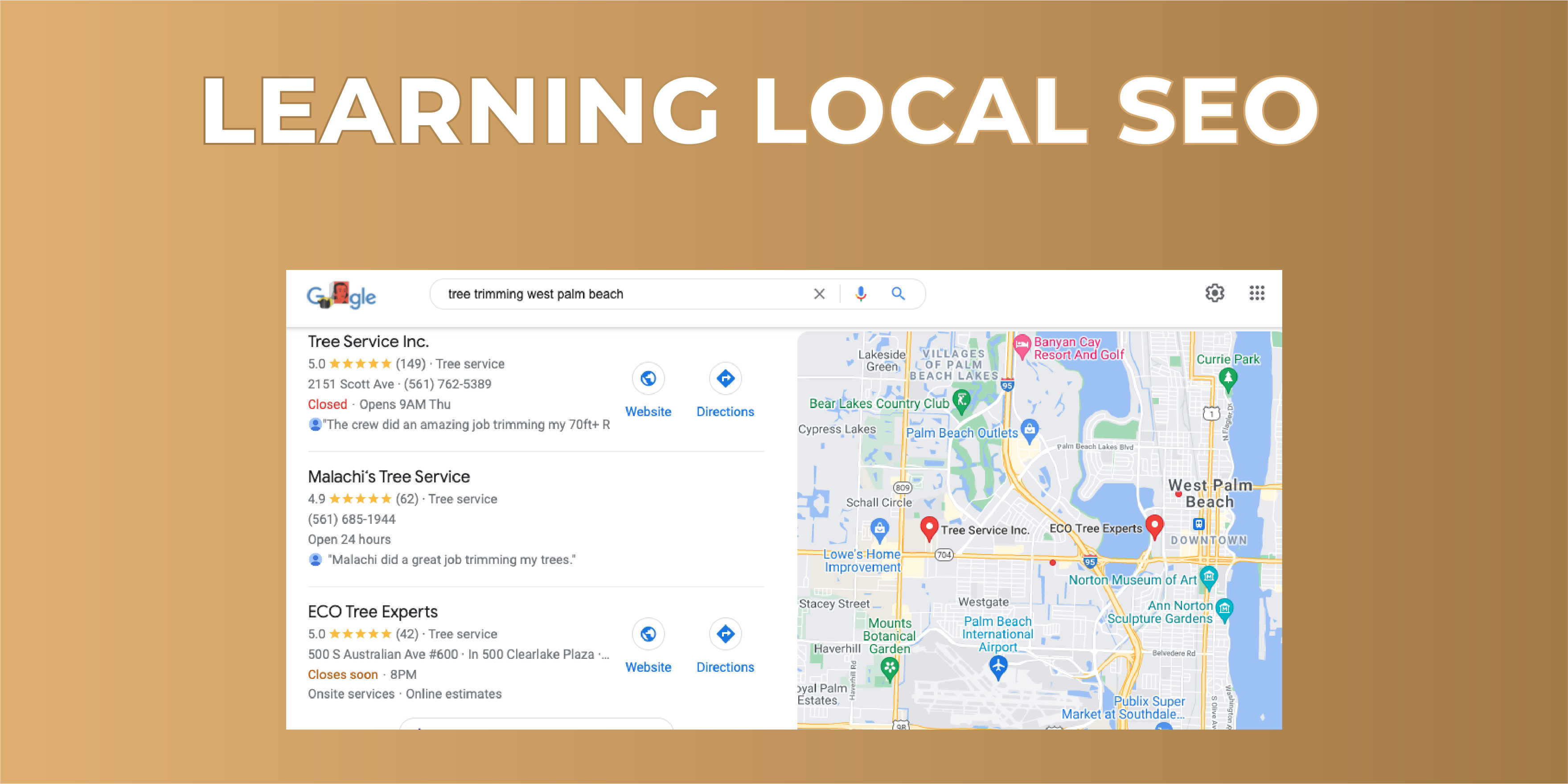 Don't worry… I didn't get it at first either. Following the short explanation, local SEO focuses on scaling businesses' visibility on search engines. However, this is only for those who serve their communities face-to-face.
What does this mean?
Experts and professionals like painters, plumbers, and dentists (but not only them) offer their services to their local customers. Why? Because they can't deliver them unless they are located in the same area of their customers.
To make sure those businesses get more leads, you need to rank them locally by claiming the business listing on Google to place them on Map Listings. Local SEO also involves online reviews, citation management, and how you manage your entire online presence in the local area.
If you are going to bet on lead gen, you need to adapt yourself to today's world: The Internet.
Keep in mind that although traditional channels and methods like billboards, warm calls, and pamphlets still work, they aren't part of your tools. Whenever someone needs a service, they go to Google and search for it.
"Dentist in Miami" or "plumbing services in Orlando," etc. And you can keep coming up with services or professionals people need and look for. Thus, you need to make sure you're using Google to get the companies in front of their clients.
Users will always click on the first search results (those near the top), and many of them will be either Ad links (people paid to place their websites there), Map Listing, and then you get websites. Almost all of them are your goal and where you should always aim to place yourself.
Can My Dispensary Business Utilize a Local Lead Generation Strategy?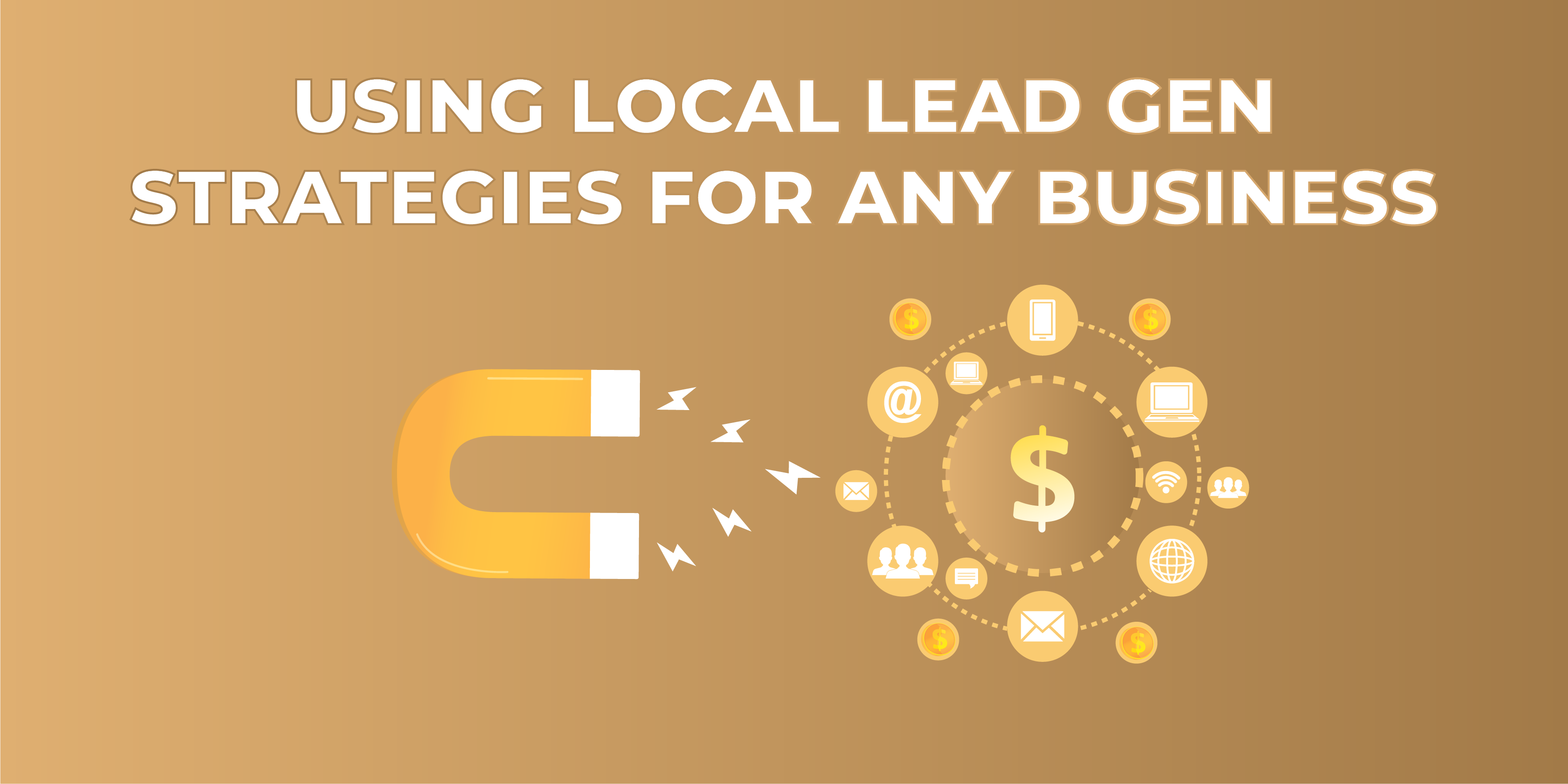 If you want customers, you better know you need it. Following the previous explanation, lead gen is all about placing businesses in front of their customers, choosing them over their competitors.
Put it simply – it's all about closing deals and having clients for those companies to make money. The main difference with the usual methods companies use for this is how lead generation approaches different channels to get them in the right place of the market to get customers.
Those channels are all focused on the Internet as most people are searching for products but also services across the net. The issue is that the Internet is way too broad, and businesses don't know how to place themselves. They usually try, but they get one common result: losing money and time.
How Powerful Are Organic Dispensary Leads from Google?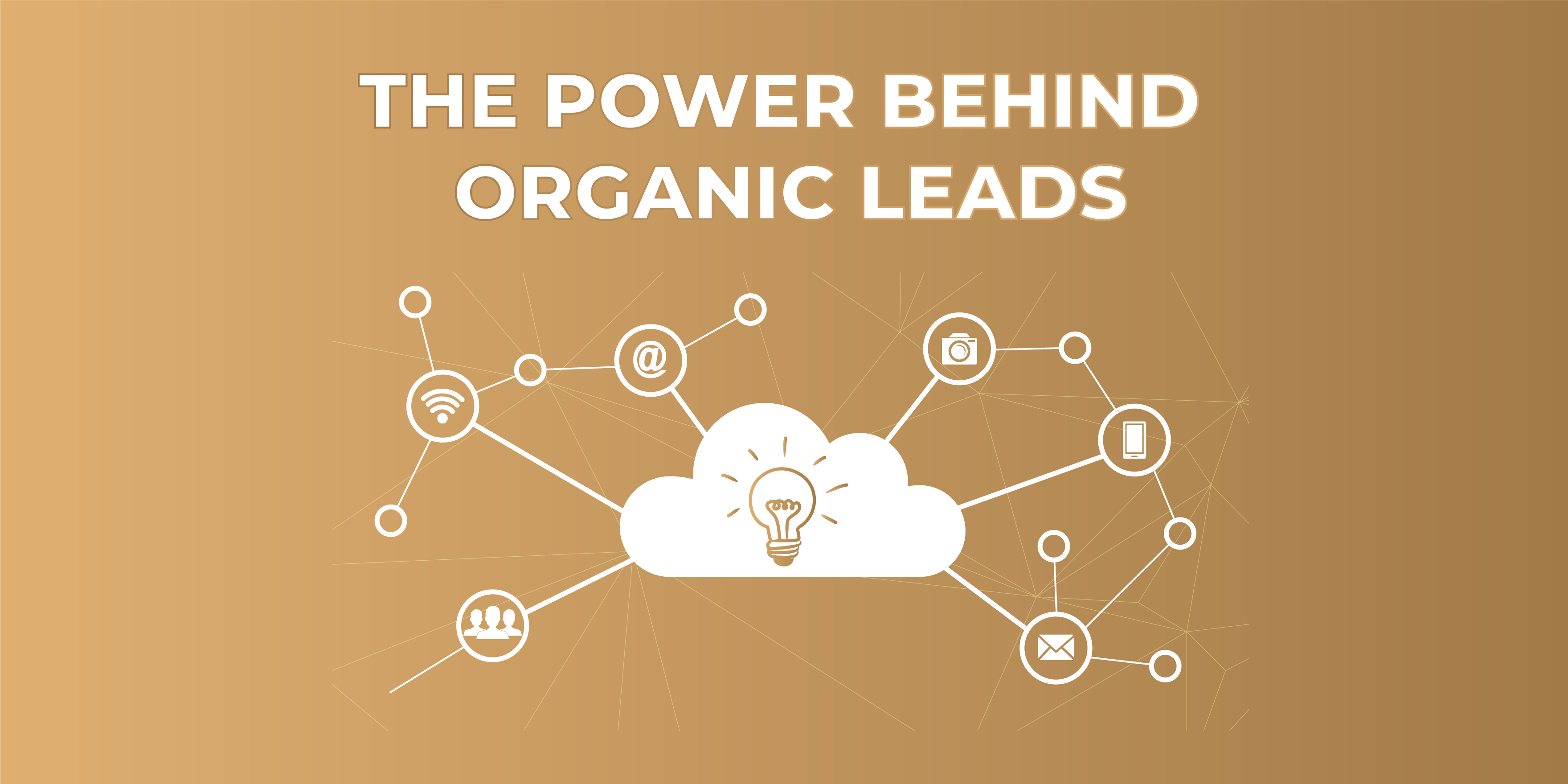 For companies looking for customers, it's everything. For you? Pretty much the same. When you build a business with digital properties, you get to make thousands of dollars a month.
This isn't a "get started today and get rich tomorrow" thing, but it is HIGHLY scalable, and ROI + positive results are guaranteed. Learning a fairly decent and very needed set of skills to create your digital properties and start ranking them on Google is required.
I have invested in several online businesses over the years, and if there's something uncertain, whether you will get your ROI or not, even more than the actual profit.
However, this business moved my earnings from five figures a year to a month in ONLY passive income while sitting comfortably at home.
On my laptop. Anywhere. Anytime.
You can look at one of the first sites I built back in 2016, and it continues making me over $1.000+ every month. The best part is that I don't need to touch it or the rest I've built over the years, just like this digital property.
What Makes Lead Generation SO Alluring?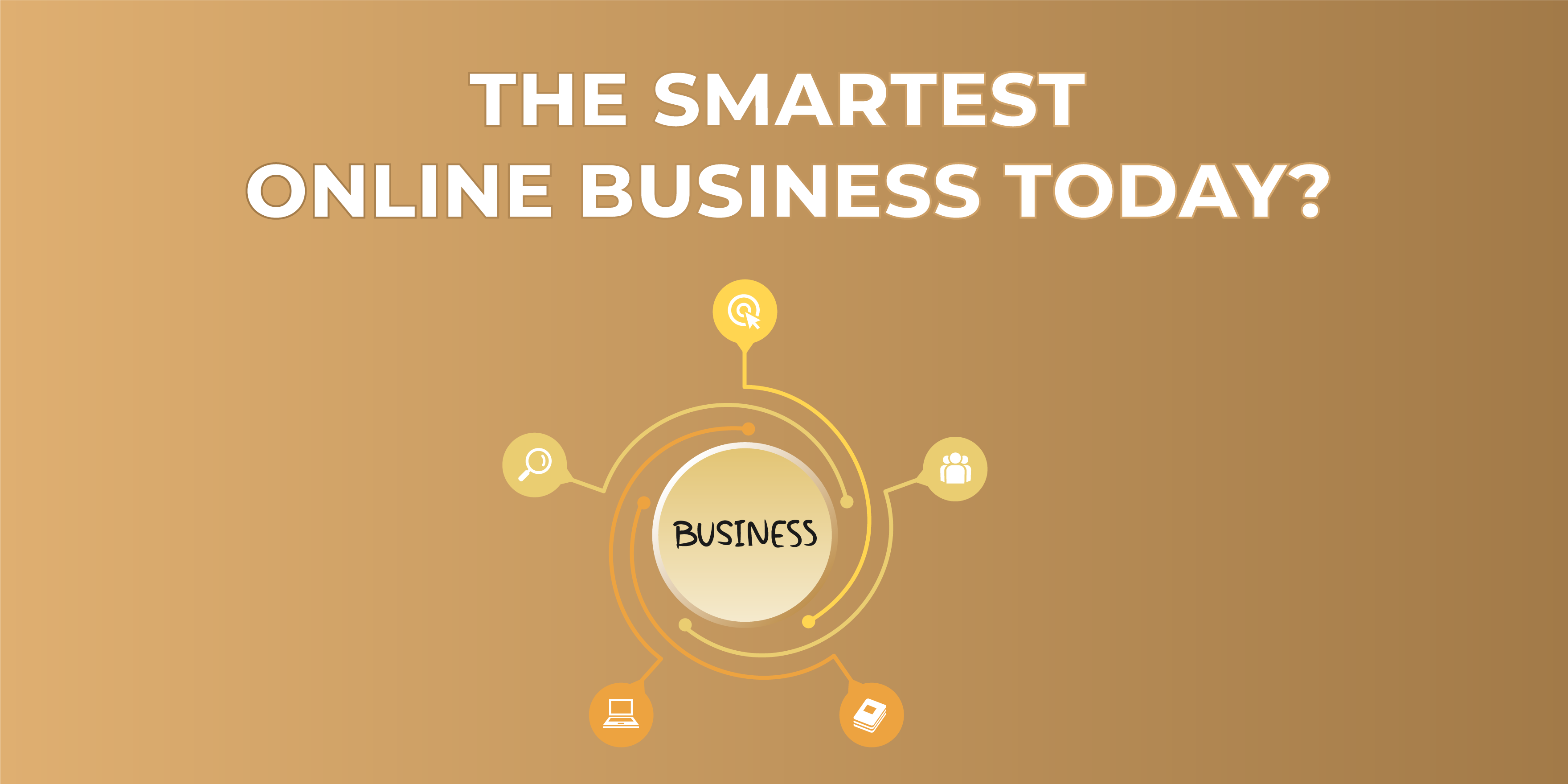 Here it goes: you can work from home.
The main issue with regular business opportunities is how much you need to invest in staff, equipment, or rent to have a place to sell your products or offer your services.
We all know the hassles of traditional businesses that involve regular expenses, which are extremely high.  Can you afford it? I don't think so, and even if you can, is it worth it? Now, it isn't only about the money. You also need to put in a lot of work, and it isn't only during the first couple of months or years. Usually, it is as long as you continue running it.
You can save yourself those headaches and bone-breaking tasks and expenses with lead gen since it is more about generating leads with digital channels—mainly websites.
Websites can be VERY cheap to build, and with many tools online, you get to do it in a couple of hours instead of days. Any virtual or digital business is scalable and won't need constant maintenance.
So, let's summarize this:
You save money in regular expenses with traditional and most online businesses as what you need is yourself and digital properties (websites).

You can bet on passive income.

 There's no need to hire more people to get started.

You can generate leads in multiple industries, which allows you to work on any niche you want.
How Can I Get Started in the Local Lead Generation Program?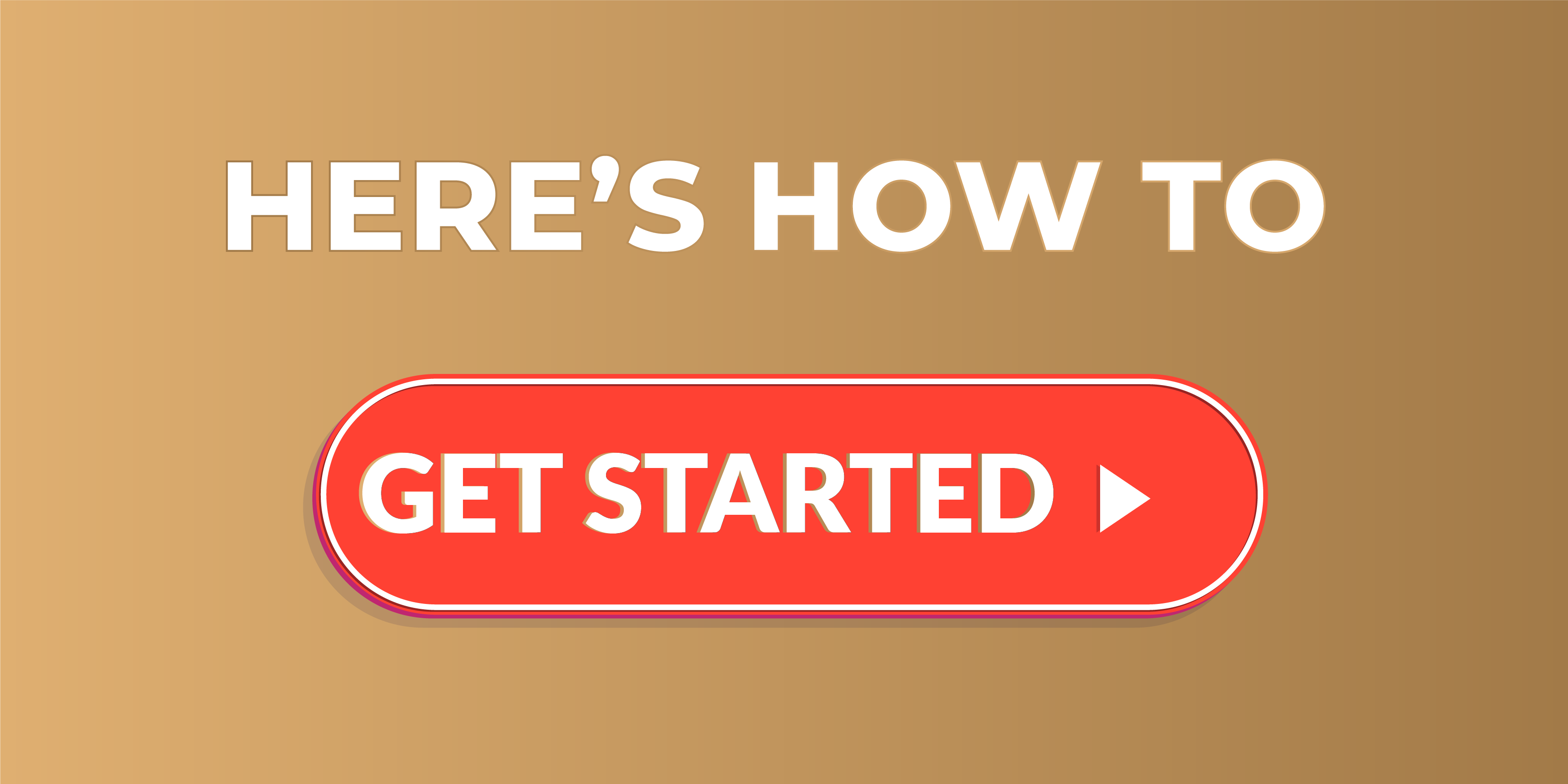 Anyone can start and learn. That's the beauty of this business model. I knew nothing about SEO, Map Listing, and everything I've mentioned so far. It is all about learning the skills, gaining experience, and deciding to take the step.
Remember that this business model will never get old as business owners are always looking for leads. They need to do business and scale their companies. Why not do the same while helping others and still making money?
You can start with this local lead generation course highly recommended for anyone wanting to grow in the business. It is a close training that will take you through each step and make sure you are able to get your ROI, profits and take control of your life.
You will be added to an incredible lead generation family ready to help you 24/7 when asking questions on the group. Anyone is welcome who's willing to put in the work. Click here to watch the lead gen webinar.