Many plumbing companies still have an old mindset that word-of-mouth and flyers are the best ways to generate more plumbing leads for their business. But what they're missing out on is that digital is in, it's going nowhere, it's growing daily, and word-of-mouth is suffocating because consumers are checking the credibility of these contractors.
In our modern world, a business is almost nothing without websites, computers, and having an online presence. Therefore, isn't it only natural to go where your potential clients are and not expect them to adjust to what you want? Yes, we think this is the right approach.
However, we get it; generating leads isn't simple, and for plumbing companies to do it, it can be a bit tougher than usual due to all the competitors in any state or country you are in.
This is why we will make sure you are learning how to work around a strategy that can help you generate those plumbing leads and bring your business to success from now on.
Remake & Optimize Your Website
To begin with, do you have a website? No? What are you doing then?
You're losing out on a valuable source of new revenue if you don't use your website to generate plumbing leads or even didn't take the time to build one in the first place.
However, if you're here, we will assume you have one, and you're only worried about how to use it for your leads. Therefore, we will focus on the steps to generate them by optimizing your site.
The first thing you must know is that Google ranks responsive websites that are mobile-friendly higher in searches.
Many customers searching for a local plumber need one right away or very soon, and you can easily turn them into your clients if you keep these factors in check:
Focus on optimizing your website: Aim for a website that will be appealing with a simple, intuitive design that is laser-focused on the user and makes it easy for them to find what they're looking for.
Make it easy to contact you: Your phone number should be clearly displayed at the top of your website. It should also be available 24/7 (or as much as you can afford).
Remember to personalize your message: A behind-the-scenes video will tell your company's story or show your work and bring more confidence to your clients about your business.
Highlight reviews and testimonials (they're key): Happy customers will spread the word about your plumbing services which is why you should have a special place for them on your site to let others know you're what they need.
You can start a blog or a podcast about plumbing: You can become an online resource for plumbers and consumers and bring more leads your way as a result.
Customers can be engaged with Calls to Action (CTA): To increase traffic and improve your plumbing leads, you can use special offers, discounts, or other incentives.
Adapt Your Advertising
If you choose to use regular advertising methods like newspapers, radio, TV, and billboards, you won't have the results you ever expect.
Bringing leads and clients to your company involves having to work around online marketing, and if you're out of this, there's no way things are going to work.
Online marketing can increase brand awareness and help you establish a reputation online.
Customers will remember you if you are helpful and provide great service the next time they call you.
You can still do the job by knocking on doors and introducing yourself to homeowners, but it won't be as effective as relying on the Internet a bit more than you would a few years ago.
However, keep in mind it is needed to adapt your ads when going online as well. What does this mean?
You will be adapting your methods by adjusting to the new formats, but you must know that not all ads you post on the Internet, regardless of the media, will work well for the audience you're aiming for.
In other words: adapt to the ads for online instead of traditional but also work around their design to attract more leads.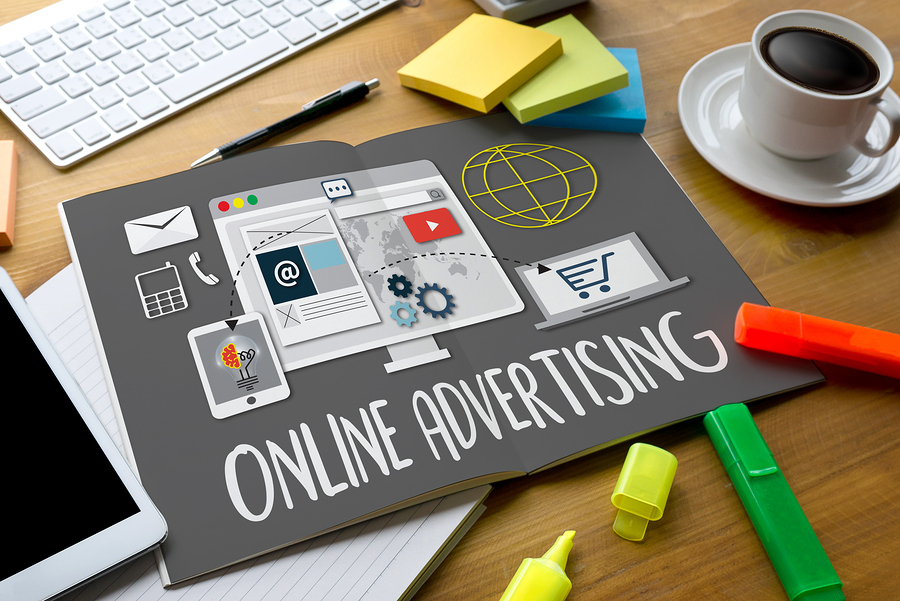 Increase Plumbing Referrals & Reviews
No one can deny something: reviews and referrals are game-changers, and we just mentioned them during the first strategy but quite briefly. They deserve an entire section.
Reviews and referrals have been and will remain the best sources of leads to plumbers, and since they're no longer done offline, it is easier to increase their number. After all, they're now conducted online through sites like Nextdoor, Facebook, and Google.
Online reviews are extremely important, and if you don't believe us, you must know that over 85% of customers trust online reviews more than personal recommendations, and 90% of them are influenced to hire or buy someone or something.
This doesn't mean you will have to focus on getting full five stars every single time, but you should do your best to get the best reviews and referrals you can, thanks to encouraging your clients to leave one.
A review generation strategy is essential if you want to generate more leads for plumbing. Here are some ideas:
Ask for them – if you like your customers and consider they are open for it, you can just request it in the most polite way and even with some benefit included.

After each job, send a follow-up email asking for a review.

Add a custom Google review link to your website.

Include calls to action on the website asking for reviews.

Install a review generation tool.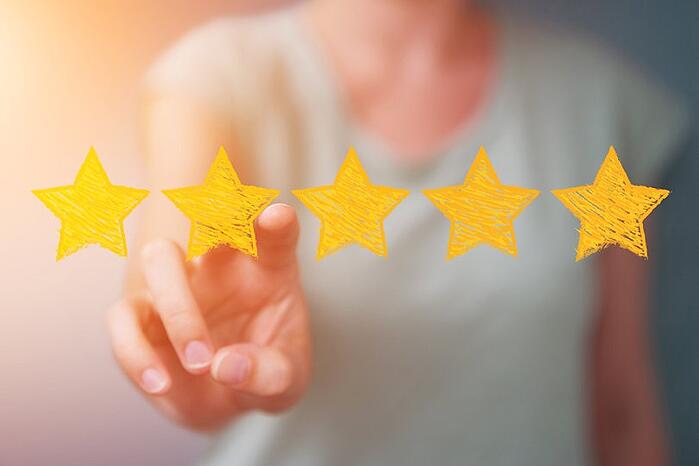 Never Forget About Local SEO
SEO and local SEO aren't the same. During the first one, you will usually aim for general users on the Internet that can find your services, products, or presence.
However, for plumbing companies, generating leads are mostly for local clients or future customers, which means you have to be more selective with your SEO and don't bring anyone but rather qualified leads with it.
Local SEO refers to the process of improving your rank for local keywords and maps listings. There are many strategies that can be used to achieve this goal.
NAP citations: Ensure that your business name, address, and phone number are the exact same on all your online assets, including your website, social profiles, and Google My Business.
Listings in local directories: Claim all listings in local directories such as Yelp and Foursquare, and Yellowpages.
Review: Local SEO is all about reviews. Ask for reviews regularly and engage in review-building strategies on social media and search profiles.
Localized website content: Search results will be more relevant if your website content is more valuable to the searcher. This includes creating unique, geo-targeted pages for service, specifying plumbing areas, and adding maps with your location.
Schema markup: Ask your web developer for local business schemas to be implemented on your site to give more information (locally) about your company.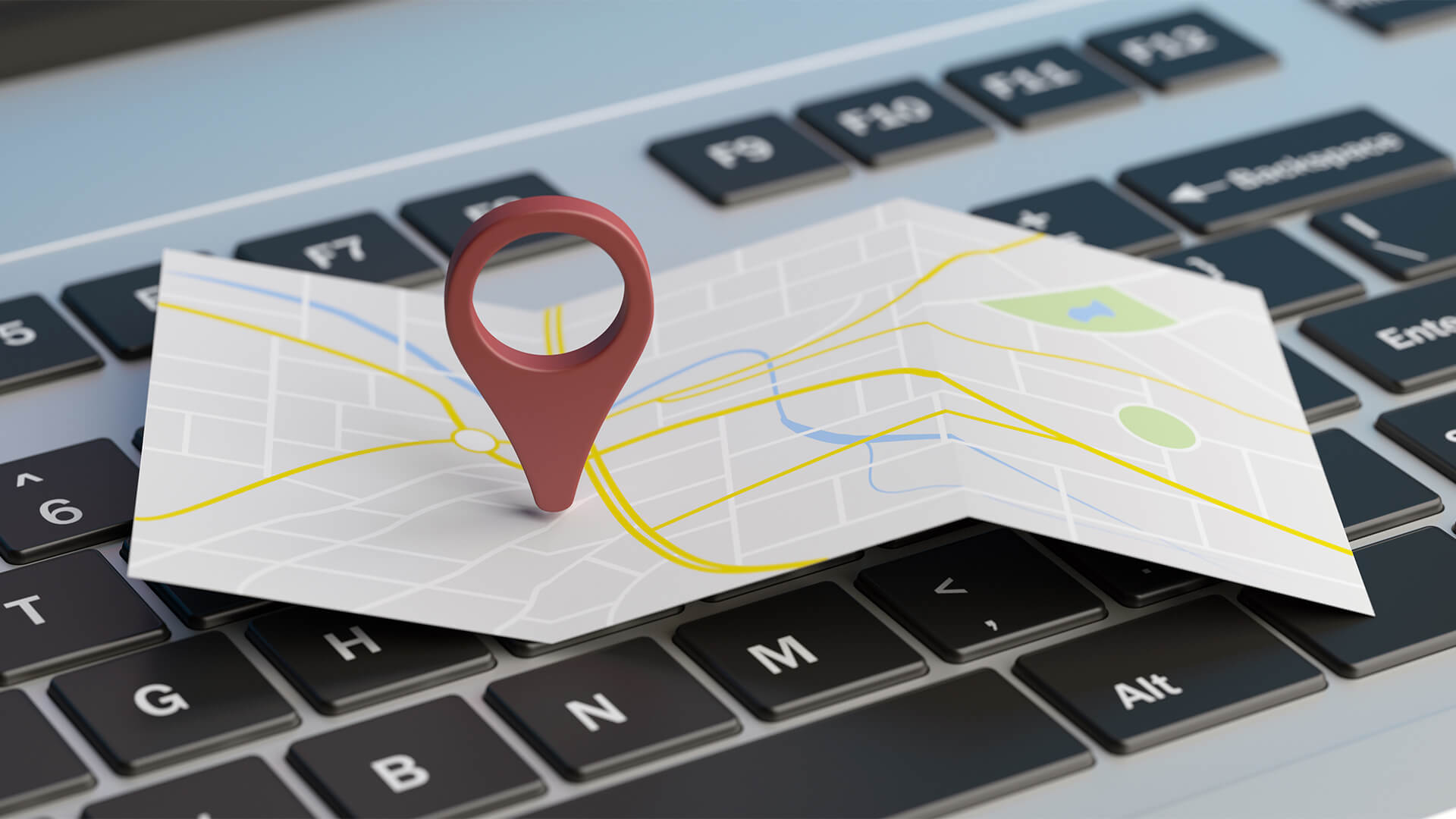 Don't Be Afraid of Investing in Email Marketing
Your existing customers are a great source of plumbing leads. If you want to turn them into lifelong and repeat customers, email marketing for plumbers will do it by:
Allowing you to stay in touch with them.

Promoting specials, coupons, and rebates to increase your deals.

Work positively to increase brand awareness.
Many will tell you that email marketing isn't worth your time since "many people don't use it anymore, " but they are completely wrong.
An email campaign can generate over 50% of leads of the total of your business, and the key is guaranteeing it is properly designed and done.
The secret is that you won't generate many leads if only one email is sent. Email marketing strategies must be consistent, timely, and well-crafted.
It must also be informative and contain great content. You should help homeowners prepare for the future by keeping them up to date with plumbing maintenance.
You should also help commercial plumbing leads stay abreast of the latest codes, regulations, and industrial and property management trends.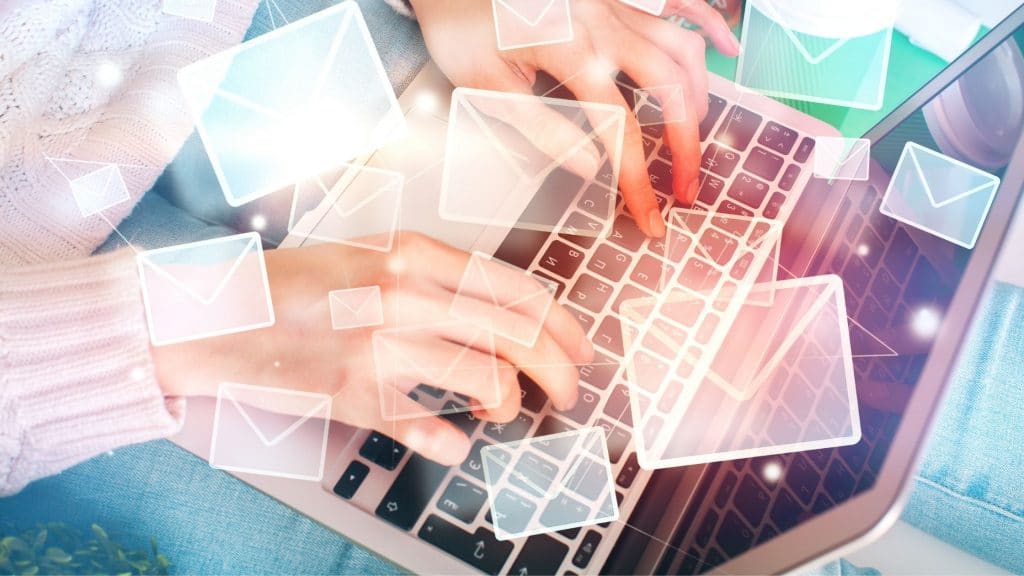 Remarketing Is a Huge Plus
People don't know, especially plumbing professionals, that only 2% of website visitors will convert to plumbing leads.
How can you obtain the other 98%? Remarketing will take care of it.
Those websites you usually visit and are full of advertisements everywhere are often trying to remarket their leads or visitors. But how do these ads help?
They allow your company to appear like they are "following" people on the Internet by placing ads on their most-used websites and platforms.
Remarketing is a great way to get leads for plumbers because there are so many platforms and types of remarketing that you can cover over 50% of the sites your potential clients visit. It is all about being smart and learning properly how to remark like a boss.
Some of the alternatives you have to work around this strategy are:
Video remarketing (Google Ads): Your ads will be shown on YouTube and other Google Display Partners as pre-roll video ads to users who have visited your site previously.
Google Ads is a search remarketing tool: When someone searches for specific terms or services, your ads will be displayed at the top search engine results.
Google Ads Display Remarketing: Your ads will appear as display ads on other websites in the Google display advertising network.
Remarketing via social media: LinkedIn, Facebook, Pinterest, all social medial allow you to show ads to people who have visited your website while they were browsing those social media platforms or websites you've partnered with.
Customer list remarketing: You can upload contact information from customers to both Google Ads Remarketing and social media marketing. You can show these people ads on different websites or social platforms if they are registered with Google.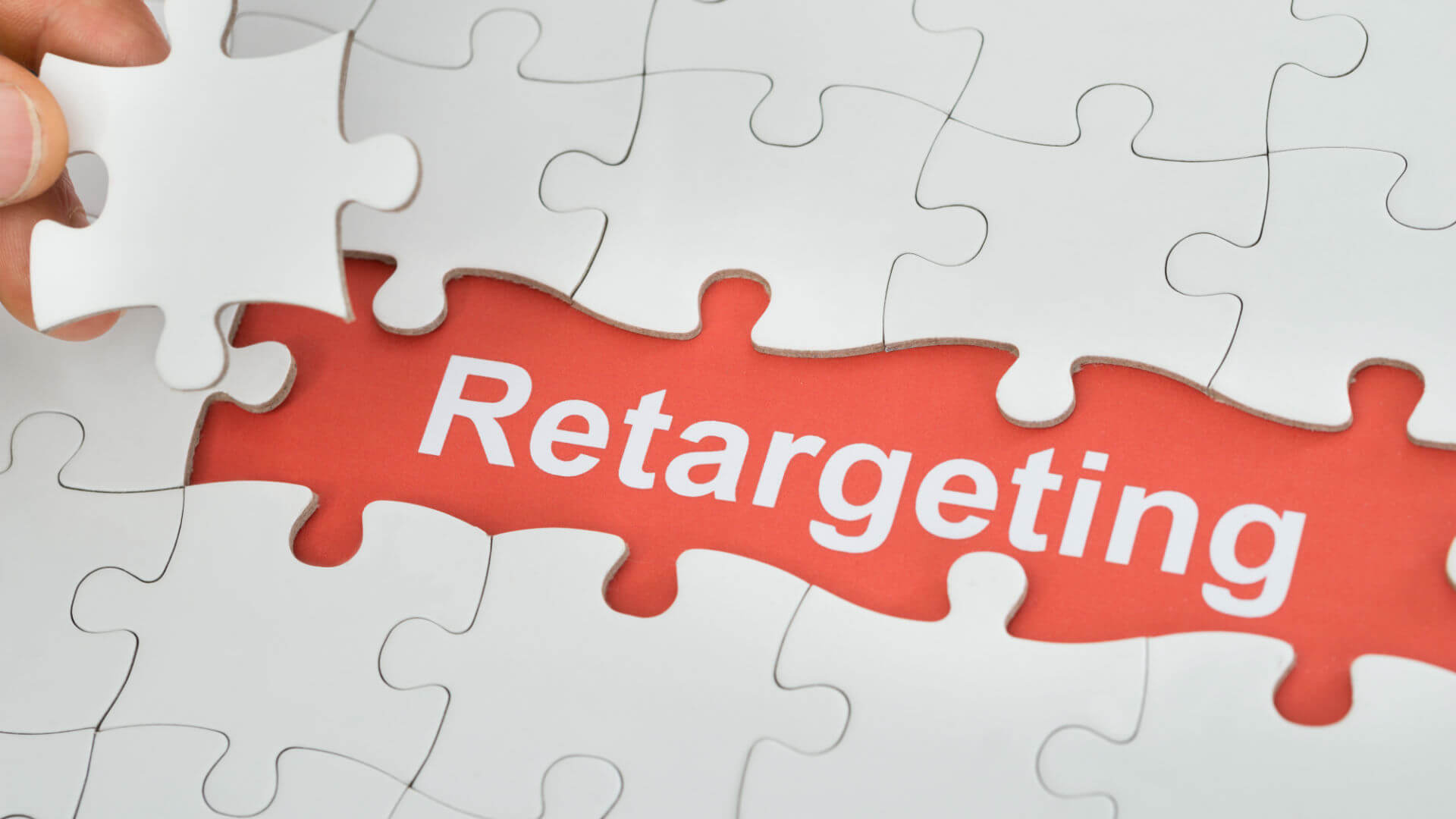 Get to Know Your Audience & When to Deliver the Message
If you don't know who to target and the audience that could be interested in your plumbing business, then your marketing strategies won't work as expected.
To know what audience you should be aiming for, you will have to know everything about your customers besides the simple fact of them needing some plumbing services due to the property where they are located or living.
Tommy Mello says that if you know the details of your customers, such as their age, gender, and average household income, then you can tailor a response to help build your brand.
This takes us to the previous strategy about email marketing and how you can bring more customers by aiming at the right audience. After all, those who sign for your messages are very likely interested but need an extra push.
Segmenting your audience by zip code or age of equipment, membership status, and last service date are all good options for email strategies. The key is knowing the right message to send to the right customer at the right time.
You Need a Roadmap to Success
Planning, strategy, and hard work are all necessary to run a plumbing business, and if there's someone who tells you the opposite, there's clearly a problem.
Now, what does a roadmap in specific include? It involves determining your revenue goals, estimating how fast you can grow, identifying new customers you will need, and figuring out how many you must bring to the scale.
If you have leads calling your phone and sending emails, you are well on your way towards becoming a long-lasting and successful plumbing business in your community.
You build trust when you provide a service that exceeds the customer's expectations and makes people want to come back for more of what you're able to offer.
Trust is key, and if you want customers to continue trusting in your services, you will need to work around your strategies and pictures, draw, and then develop a roadmap that goes from the simplest elements and factors to the most crucial ones that take you entirely to success.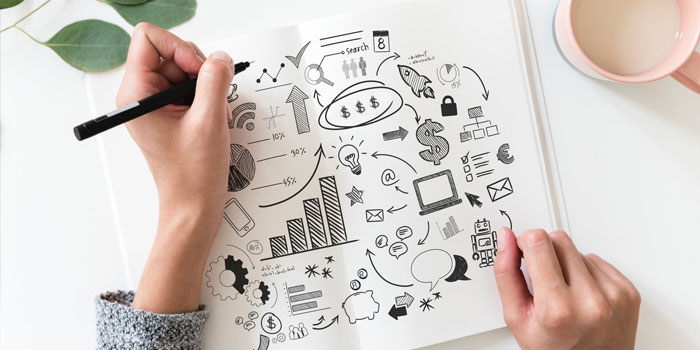 Don't Forget to Use Netxdoor for Advertisement
Imagine if your ads could be targeted at older neighborhoods or areas that are ready for new pipes: you would definitely bring many customers your way.
Most areas and neighborhoods that are older or even new involve five times or even six times more work than regular ones. Therefore, you definitely want to bet for them.
However, it was quite difficult to aim for those since you couldn't target them alone, but now you definitely can.
If you use Nextdoor, you're guaranteed the desired results as long as you make good use of the app.
Nextdoor is a social networking app where you will find over 85% of American neighborhoods since their residents are using it to get recommendations and find local service providers.
For plumbers in specific, the platform is pretty useful because:
Homeowners must complete a verification process before they can sign up for the platform. This means that every person on the platform is real, needs to provide real information about where they live, and you won't have to deal with fake accounts. Nextdoor's members are all verified, and your account will also be as well.

It is completely based on recommendations. Over 25% of the posts on the app are homeowner requests for business recommendations, and the rest of the percentage focuses on services recommendations in different areas, including plumbing.
Better Plumber Services = More Positive Reviews
We were talking about referrals and reviews earlier, and there's something we admit left a bit out: are your plumbers grumpy about asking for customer reviews?
This is a problem that affects many industries, not just home service or your company if your answer is "yes."
Well, you will have to deal with your plumbers and explain why it is crucial to improve the services provided to the customers to guarantee they are willing to leave a review and why they shouldn't complain about requesting it.
Reviews are crucial to bringing leads to your business because people will trust you and your plumbing services, or if a bad review is in place,e no one knows how many you will lose instead. Therefore, put a lot of effort into this.
You could incentive your plumbers by offering some gifts, cash, or compensations based on the reviews they request and obtain from clients, and you could do the same with your customers that leave them, so they are always willing to provide one and tell their friends and family.
Don't know what or how to do it? These are our tips:
Ensure you are making a good impression from the moment they call you to make an appointment to the moment you follow up after the job is completed.

Offer online scheduling to make it easy to do business with your company.

Don't make the customer wait to book an appointment.

Reduce your arrival time and make it easier for customers to track their tech.

To reduce any customer complaints about the job, ensure customer satisfaction before you leave the site.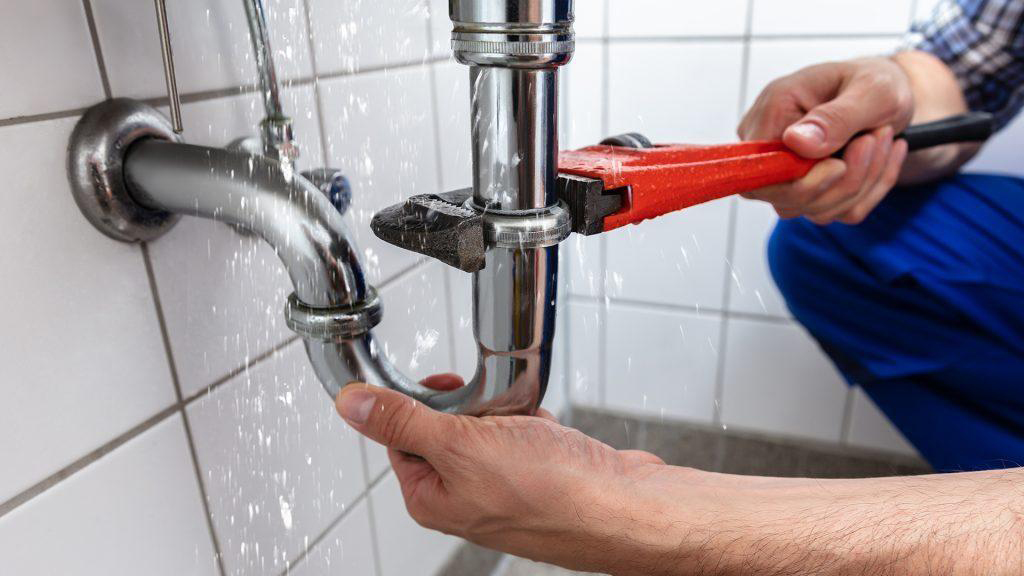 Blog Posts Can Be the Key
This is often called content marketing and works in many industries. Yes, this includes plumbing and generating leads for your business and what many don't know is that this marketing strategy can improve your possibilities of generating clients for over 50% as long as it is done right.
Inbound marketing content is the key behind this option and what any business should be doing.
But what does this involve? It means creating articles that are based on your plumbing skills. What are common problems you can solve? What myths surround what you do? Do these myths lead to pitfalls that people don't know about, even if they attempt to solve the problem themselves?
This type of blog-based content marketing is not about trying to reach people in traditional ways ("outbound marketing") but rather waiting for them to find you.
This has the advantage that your audience is naturally more open to your offer. They will find your blog post because you have the solutions they are looking for. You can position yourself as an authority figure and build a relationship with potential customers by providing them with useful information.
Plumbing industry workers often complain that blog-based content marketing "gives away the whole story." In other words, they're afraid they're giving too much away and making potential clients leave just because there's nothing more to offer. Well, this is false.
When you rely on this alternative, you will be doing as a plumbing company to establish yourself as the top of mind for potential customers. By making yourself the authority figure, you can be the person the customer calls in an emergency.
Most people will hire you to do the job, even if they read an entire article about how to handle the process or if you go into detail about what you will do for them. Your goal is to actually demonstrate your knowledge.
For this strategy to work properly, however, you need to be as local as possible.
This means using SEO to ensure that your blog posts focus on your local area. It will make it easier for people to find you in their local search results when they are looking for plumbing-related problems.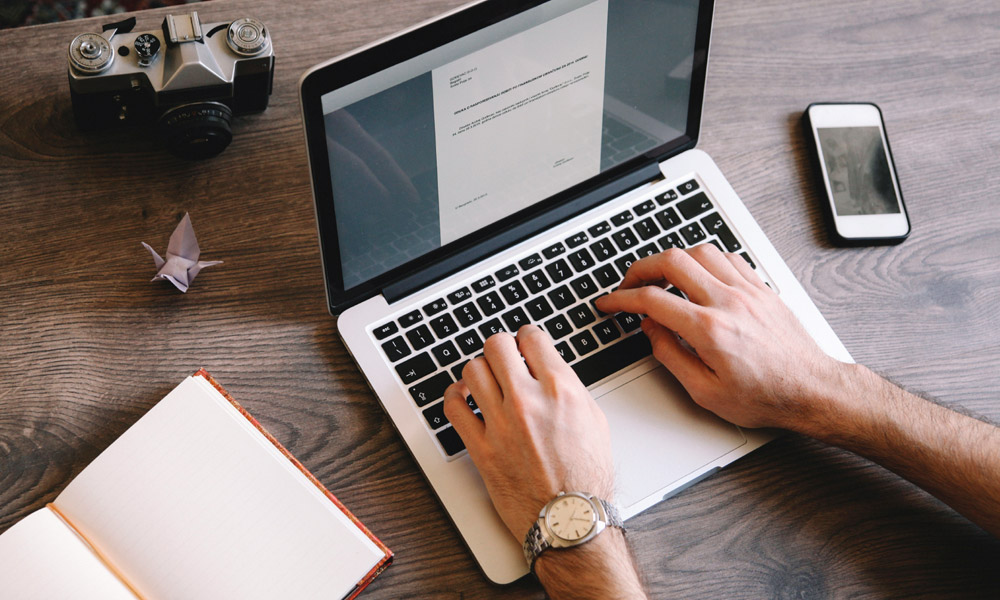 Educative YouTube Videos
This form of digital outreach has a huge advantage: it hasn't been around very long.
Although YouTube may seem to have hours of content on all subjects, video content is severely under-used for marketing purposes by the vast majority, and plumbing happens to be on the list of that majority.
Not many businesses indeed use YouTube because they doubt investing time and effort in the platform, but this just makes it easier for you to be the dominant player in the market or niche.
However, for this to work, your YouTube channel should look like a blog and not just a commercial one where you are trying to sell your services and products straight away and without giving viewers a breathe.
Video content is more personal than written content. This gives your audience more time to get to know you. You need to ensure that you address their particular complaints, draw from your own experiences, and show a bit of personality.
Suppose you can provide educative and instructional videos. In that case, your plumbing channel is very likely to be found by the audience you're aiming for, and you will, eventually, get the result you want in generating more leads and clients.
Let's Focus on Referrals
Don't let anyone fool you if they say that old customer won't do much for you.
A satisfied customer is the best advertisement you can get. Referring satisfied customers to friends and business partners instantly clears any common hurdle in a potential customer's mind.
This establishes your credibility through social proof. You have to be good if a friend recommends you, right? This is the essence of word-of-mouth marketing.
Naturally, not everyone will recommend you to their friends just because they are lazy, or maybe they found someone they like more than your plumbing business. It happens.
That's why it can be smart to offer some level of incentivization.
If you're offering your customers a referral fee, this gives them an incentive to refer you to other people.
This is the beauty of it: You're only offering this to existing customers who are satisfied with your services. This means that they are still honest about their recommendations, even if they do get something.
This is crucial for any marketing campaign. Even a slight hint of dishonesty can be detected by potential customers from miles away. This will kill your leads and your ability to attract customers to your plumbing business.
There are many opinions on the matter of what a referral fee should be or how much you should offer.
Some prefer to stick to a fixed amount, while others prefer to calculate a percentage of the final invoice. The important thing is to stick to your method and be open about how you offer it.
Don't Be Afraid of Change
If your plumbing business is struggling to generate leads, it might be time to change its marketing strategy.
A plumbing lead generation campaign will help get your plumbing business in the spotlight by focusing on local SEO and YouTube videos or any of the previously mentioned
strategies.
Don't think too much about the best approach or not, or you might end up at a point where there's no return.
It isn't impossible to take your plumbing business out of the few leads it is generating now and make it a top among your competitors if you just dedicate some time to focus on the previous alternatives and how you can perform them properly.
The Local Lead Generation Process for Your Plumbing Business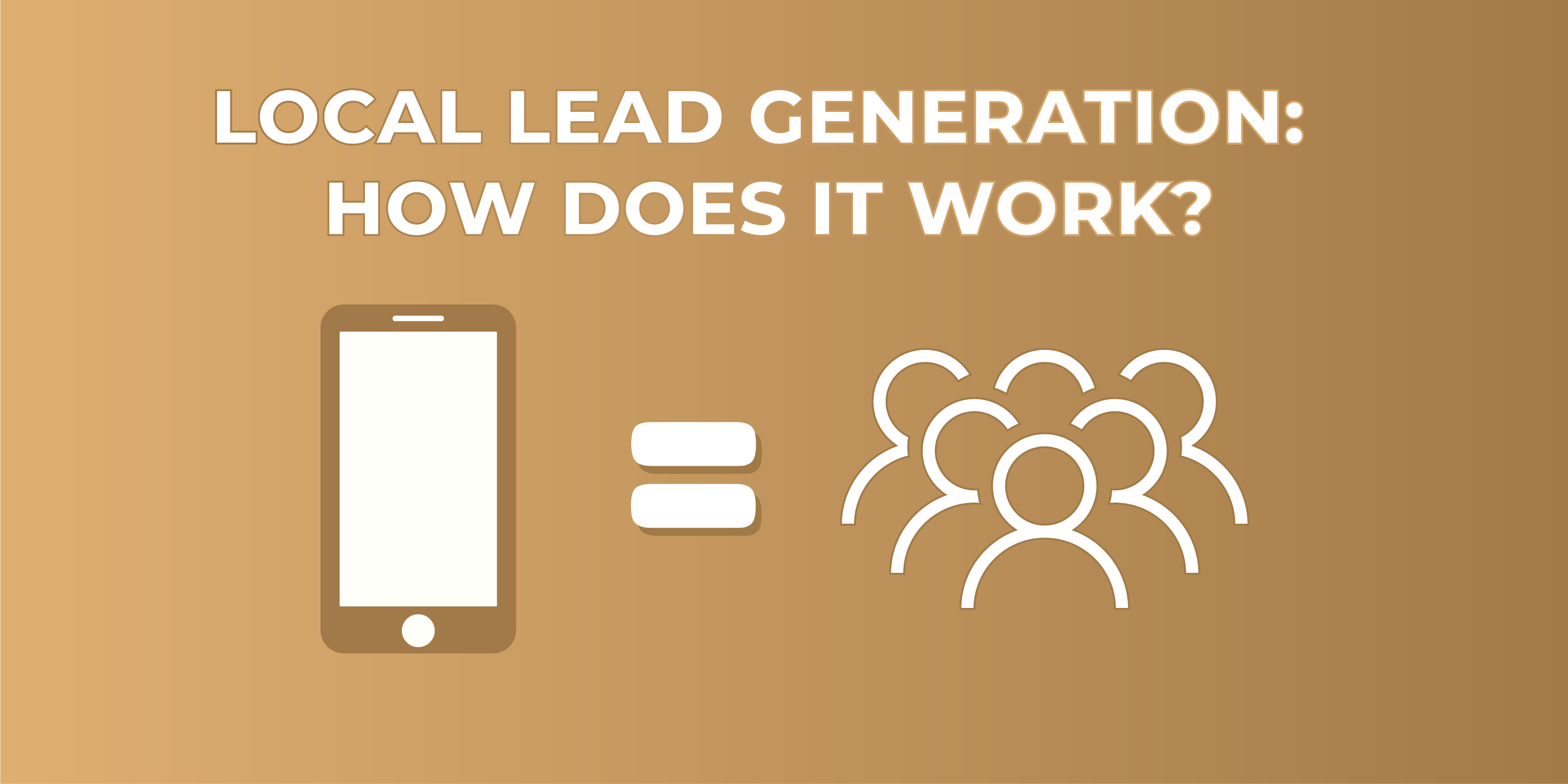 All right! So, everything is about building properties and generating leads. But how does the process actually take place? Are there other steps I need to know?
The steps I mention below are what students from our local lead generation program follow to generate leads for businesses like yourself. So I'll help you see what we do. And how if you join our program, you can simply generate leads for your own business (unless you want to start a side hustle and build a laptop lifestyle business).
Essentially, our lead generation can be divided into four steps:
The first is prospecting. You need to take the time to do market research on a niche (industry) and determine how many phone-driven businesses are there.
Keep in mind that this is local research as you need to know how many companies need leads. For example, you may search for "plumbing services Youngstown OH."
You will find dozens or even hundreds of businesses trying to get themselves in front of the customers by ranking on Map Listings, organic results, and even Ad.
The second step, building. When you find a niche (plumbing, tree services, a software company, real estate…), you will need to start building your digital properties. You don't need to be an expert in HTML or coding. It can be easy with the right tools.
The third step is now taking time to rank your lead gen website. With the site done, you need to work on SEO strategies and start dominating those Google search results. If you're new to SEO, it stands for Search Engine Optimization.
To keep it simple, it consists of the entire process of growing a company's visibility on search engines like Google and generating organic traffic. And remember this, local lead generation is part of the strategies.
Moving on to step four, once you rank the site, you will start getting your ROI and profits. You only need to rent it out to a local business interested in the leads the site generates. You can offer a couple of free leads to their move on with the actual pay per lead.
To review steps 1-4 above, I described it to a normal student who is building a lead gen business to help local service providers generate more calls. But replace the student with you as the business owner. And replace sending the leads to a business to simply siphoning the leads to your personal business.
By the way, fun fact, about 20% of our students in our local lead gen program are actually business owners who went through the program. And they use the skillsets we teach to generate leads for their own business.
An Example of Lead Generation: Home Advisor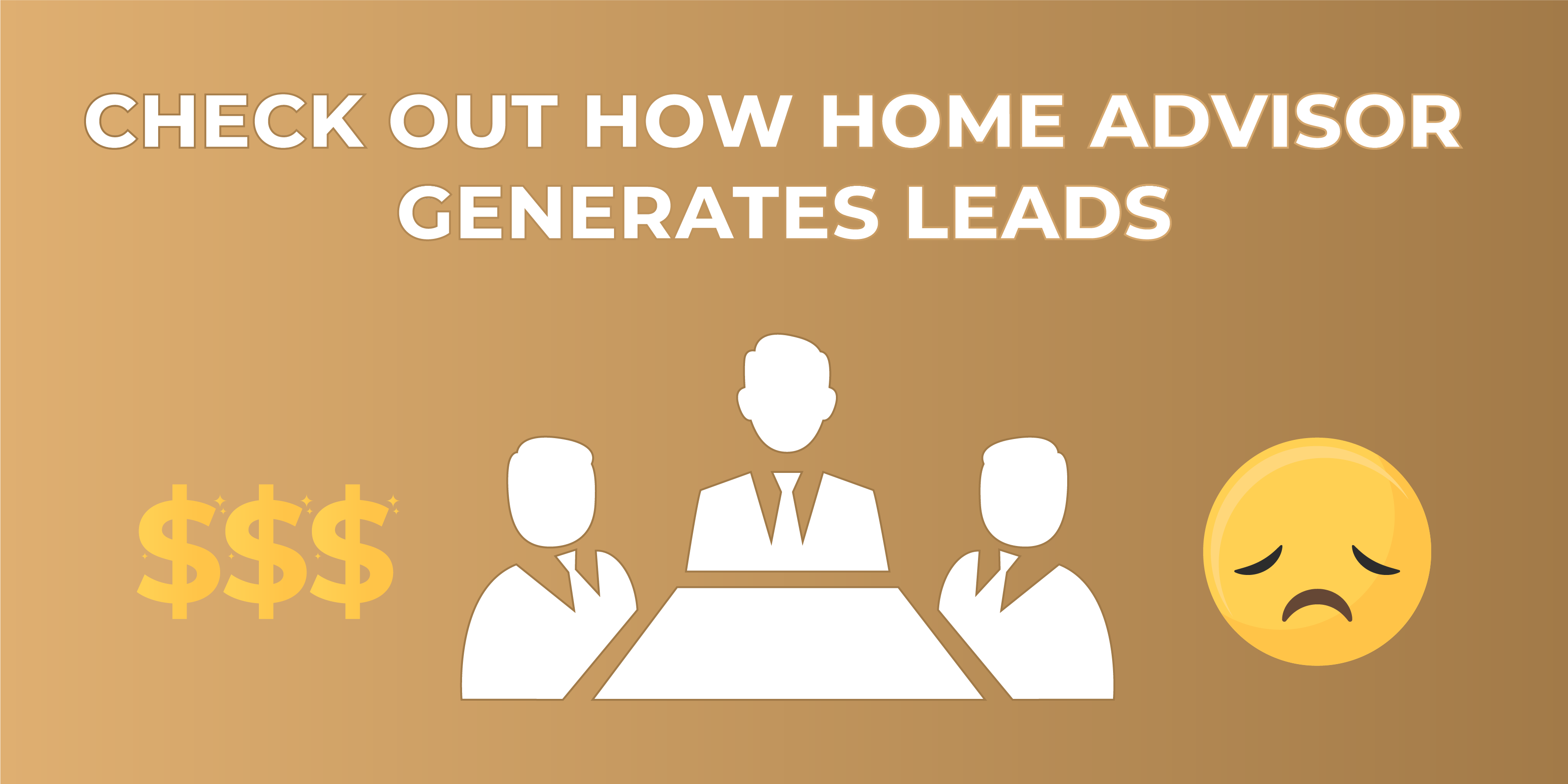 You must be thinking, "if lead generation sounds so good so far, how come I haven't seen any company?" That's the thing; there are many out there. You just don't know they are dedicated to it.
HomeAdvisor is one of the best examples you can find on the Internet as it is a top lead generation company that has spent millions building its brand but also earned even more zeros for this same reason.
They started small as everyone else but invested in building their brand awareness to make people who are looking for home services go to their website and find what they need. They are over 75% of people's first choice when they need those services.
If you don't get HomeAdvisor that much or need a refresh, users need to submit their information to request a service and get a professional or expert who can provide it.
HomeAdvisor's job is to share your information, which makes you a lead, with local companies so they can contact you and offer the service you're requesting. For sharing this lead information, HomeAdvisor gets paid by the companies. This happens for every single lead they send to multiple businesses.
Business owners who don't have marketing skills or don't even know how to have any online presence will always rely on those pages to list their services.  They will save time and effort, but companies like HomeAdvisor can make them spend lots of money as leads aren't exclusive (one lead is sent to multiple companies after all).
Using Facebook Ads aka Paid Ad Platforms: Do They Generate Leads?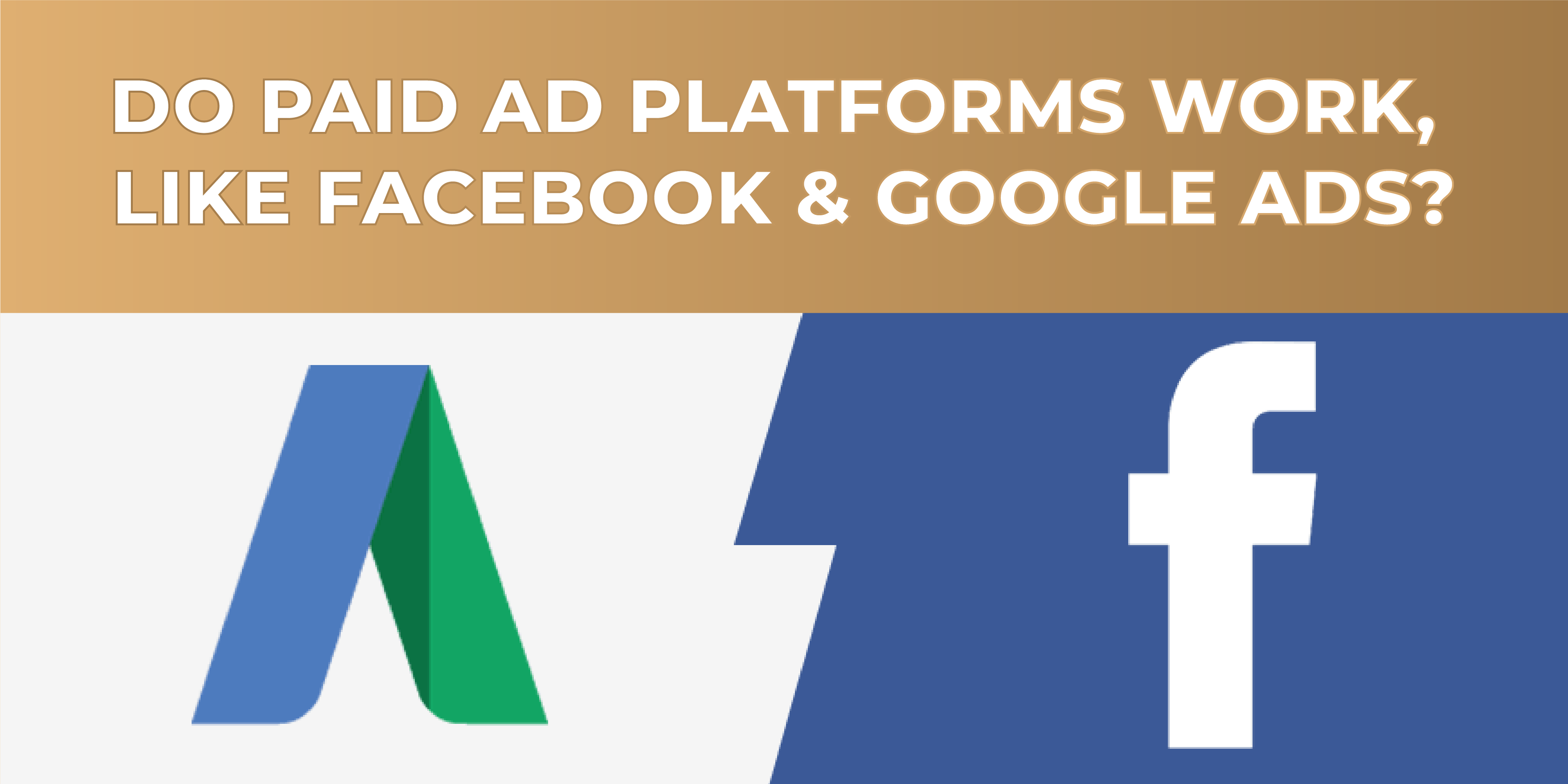 They DO generate leads. If not, no one would use them.
However, you need to remember two facts:
Paid ads or platforms can be expensive.

They don't generate "natural" leads.
Whenever someone sees or clicks in one of those ads, over 80% of them did it by accident or are trying to close/report it.
Why? Because they aren't looking for those services. At least not at the moment.
What those ads do instead is interrupt their time on the platforms. Users aren't there to find companies or businesses unless they are searching for a specific company's user, and for that, there's a search bar. This is why it is hard to convert them to actual customers who will show interest in the companies' services. Also, you're limited by a budget.
When using lead generation, everything is organic. You aren't forcing others to pay attention to your business but rather being there when they need you. This is why Google's organic traffic will always beat paid ads, and the reason companies continue investing in it, which is a lot cheaper as well.
What Is Local SEO?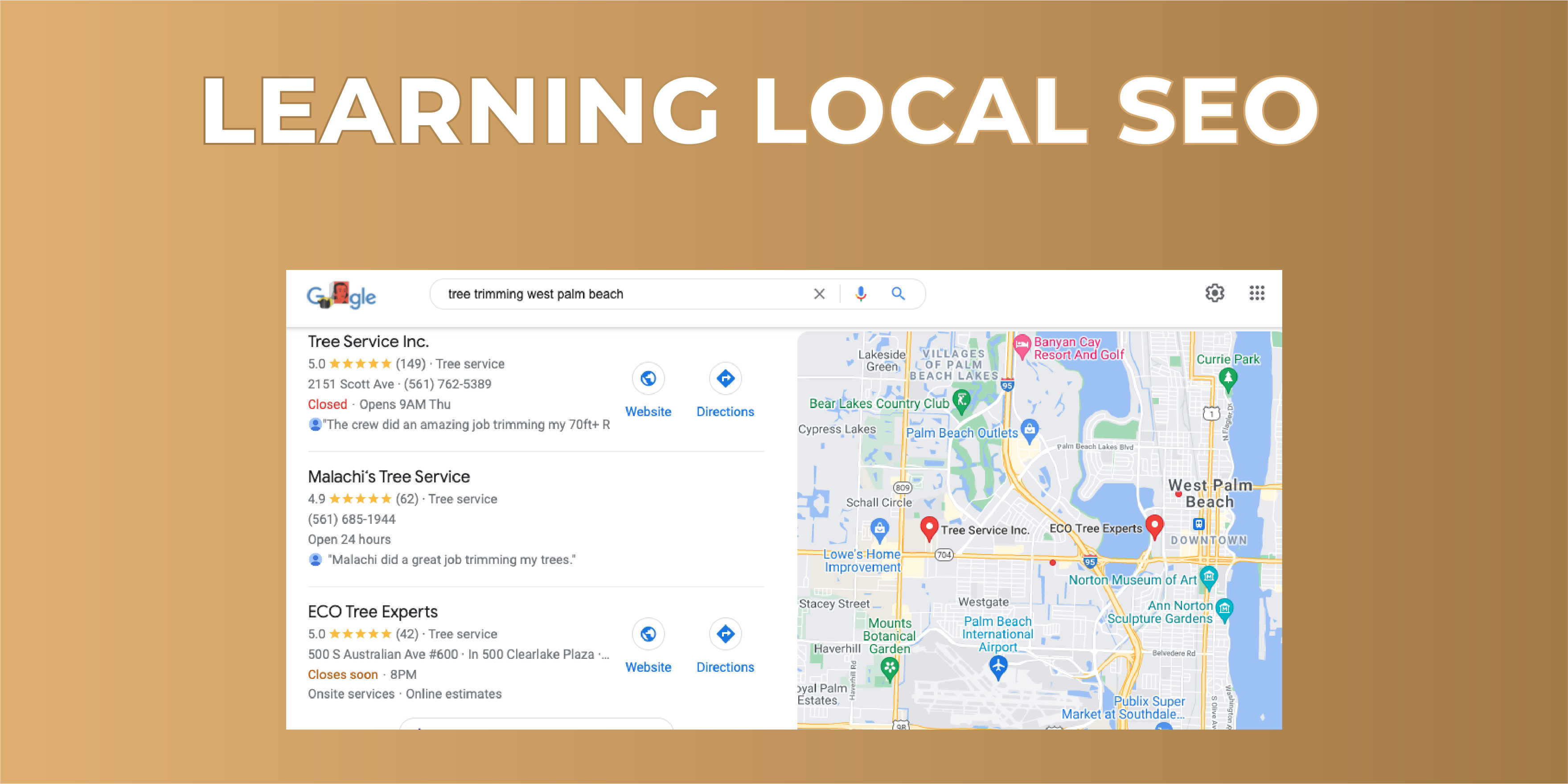 Don't worry… I didn't get it at first either. Following the short explanation, local SEO focuses on scaling businesses' visibility on search engines. However, this is only for those who serve their communities face-to-face.
What does this mean?
Experts and professionals like painters, plumbers, and dentists (but not only them) offer their services to their local customers. Why? Because they can't deliver them unless they are located in the same area of their customers.
To make sure those businesses get more leads, you need to rank them locally by claiming the business listing on Google to place them on Map Listings. Local SEO also involves online reviews, citation management, and how you manage your entire online presence in the local area.
If you are going to bet on lead gen, you need to adapt yourself to today's world: The Internet.
Keep in mind that although traditional channels and methods like billboards, warm calls, and pamphlets still work, they aren't part of your tools. Whenever someone needs a service, they go to Google and search for it.
"Dentist in Miami" or "plumbing services in Orlando," etc. And you can keep coming up with services or professionals people need and look for. Thus, you need to make sure you're using Google to get the companies in front of their clients.
Users will always click on the first search results (those near the top), and many of them will be either Ad links (people paid to place their websites there), Map Listing, and then you get websites. Almost all of them are your goal and where you should always aim to place yourself.
Can My Plumbing Business Utilize a Local Lead Generation Strategy?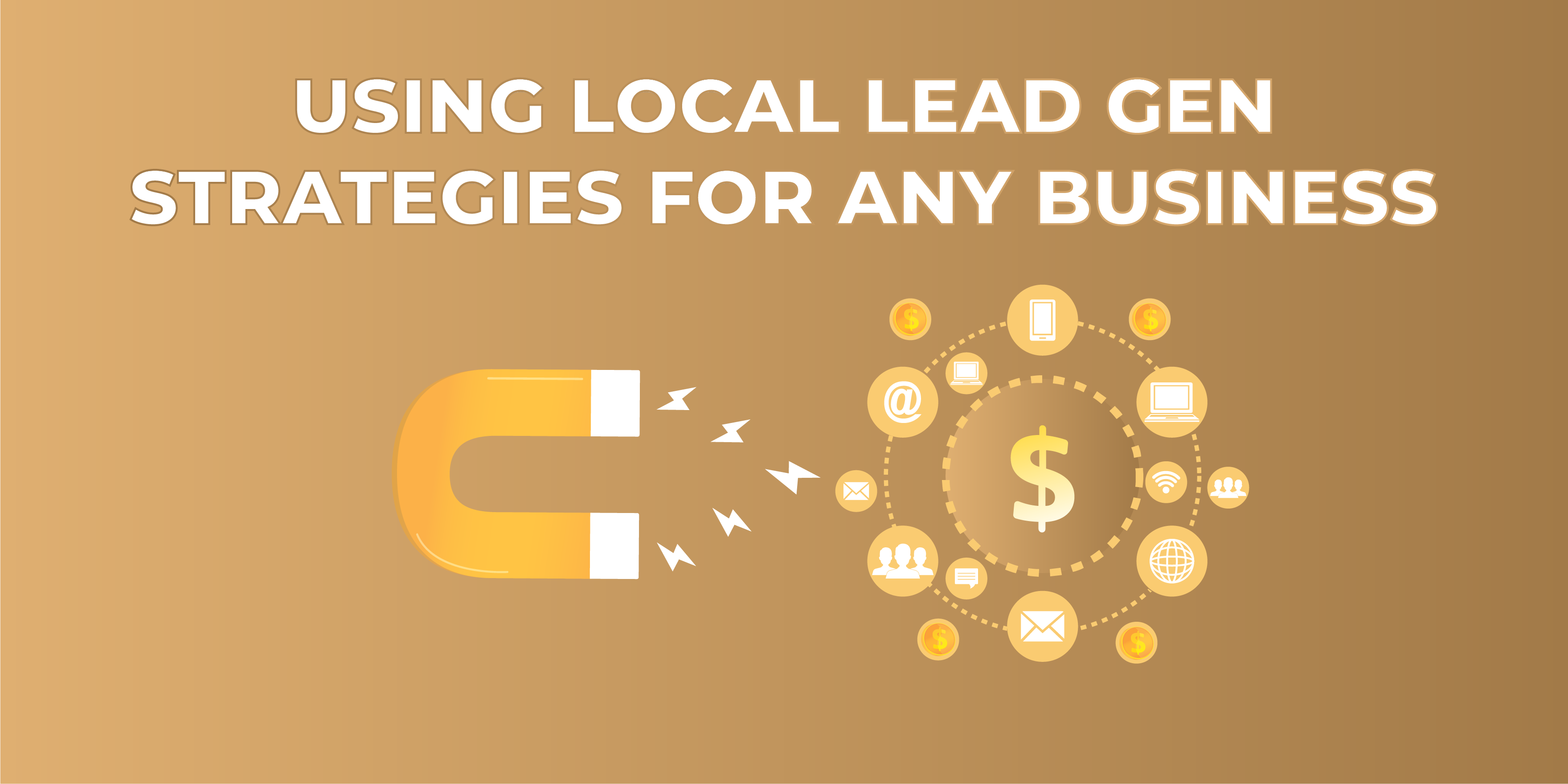 If you want customers, you better know you need it. Following the previous explanation, lead gen is all about placing businesses in front of their customers, choosing them over their competitors.
Put it simply – it's all about closing deals and having clients for those companies to make money. The main difference with the usual methods companies use for this is how lead generation approaches different channels to get them in the right place of the market to get customers.
Those channels are all focused on the Internet as most people are searching for products but also services across the net. The issue is that the Internet is way too broad, and businesses don't know how to place themselves. They usually try, but they get one common result: losing money and time.
How Powerful Are Organic Plumbing Leads from Google?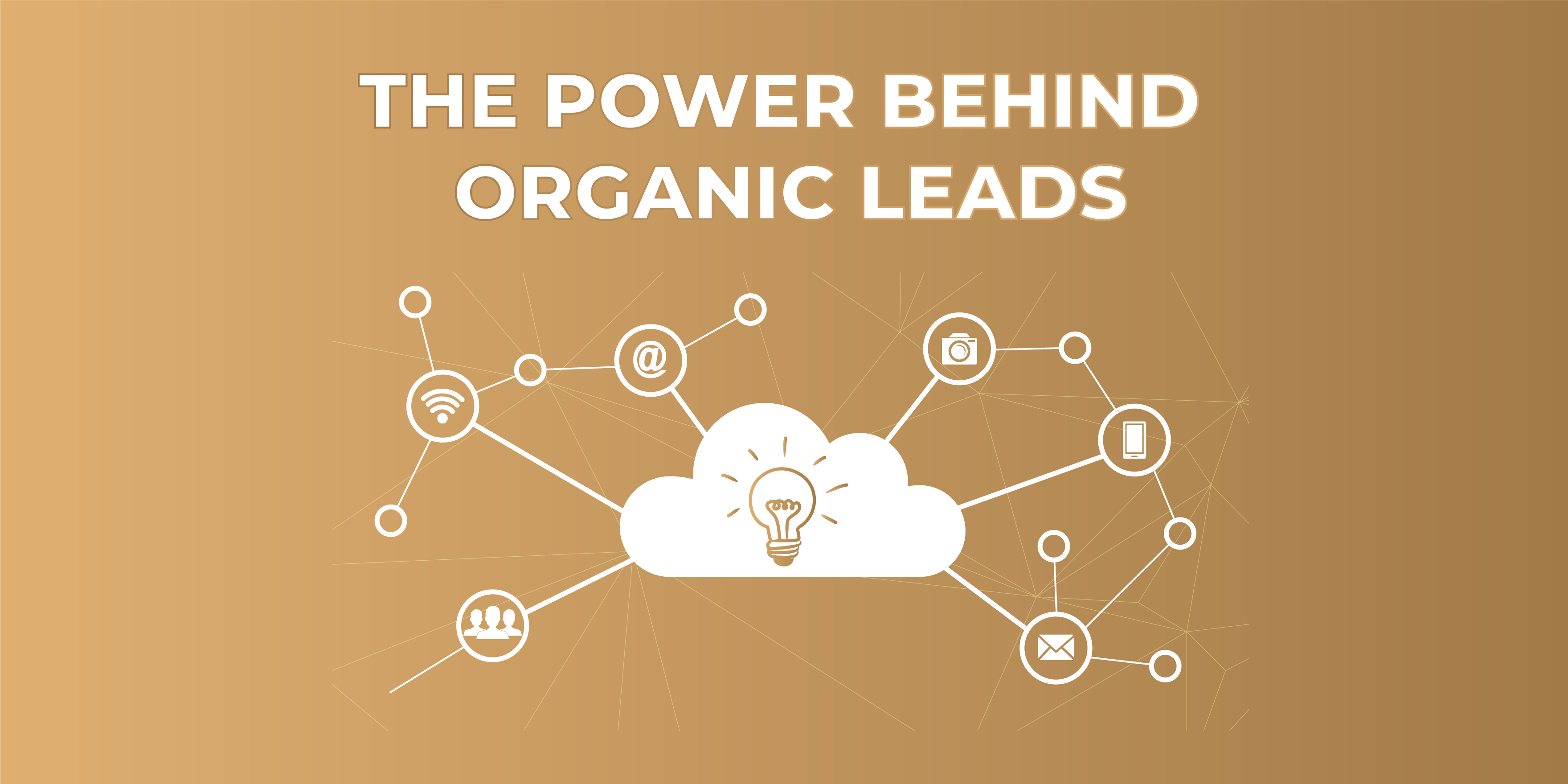 For companies looking for customers, it's everything. For you? Pretty much the same. When you build a business with digital properties, you get to make thousands of dollars a month.
This isn't a "get started today and get rich tomorrow" thing, but it is HIGHLY scalable, and ROI + positive results are guaranteed. Learning a fairly decent and very needed set of skills to create your digital properties and start ranking them on Google is required.
I have invested in several online businesses over the years, and if there's something uncertain, whether you will get your ROI or not, even more than the actual profit.
However, this business moved my earnings from five figures a year to a month in ONLY passive income while sitting comfortably at home.
On my laptop. Anywhere. Anytime.
You can look at one of the first sites I built back in 2016, and it continues making me over $1.000+ every month. The best part is that I don't need to touch it or the rest I've built over the years, just like this digital property.
What Makes Lead Generation SO Alluring?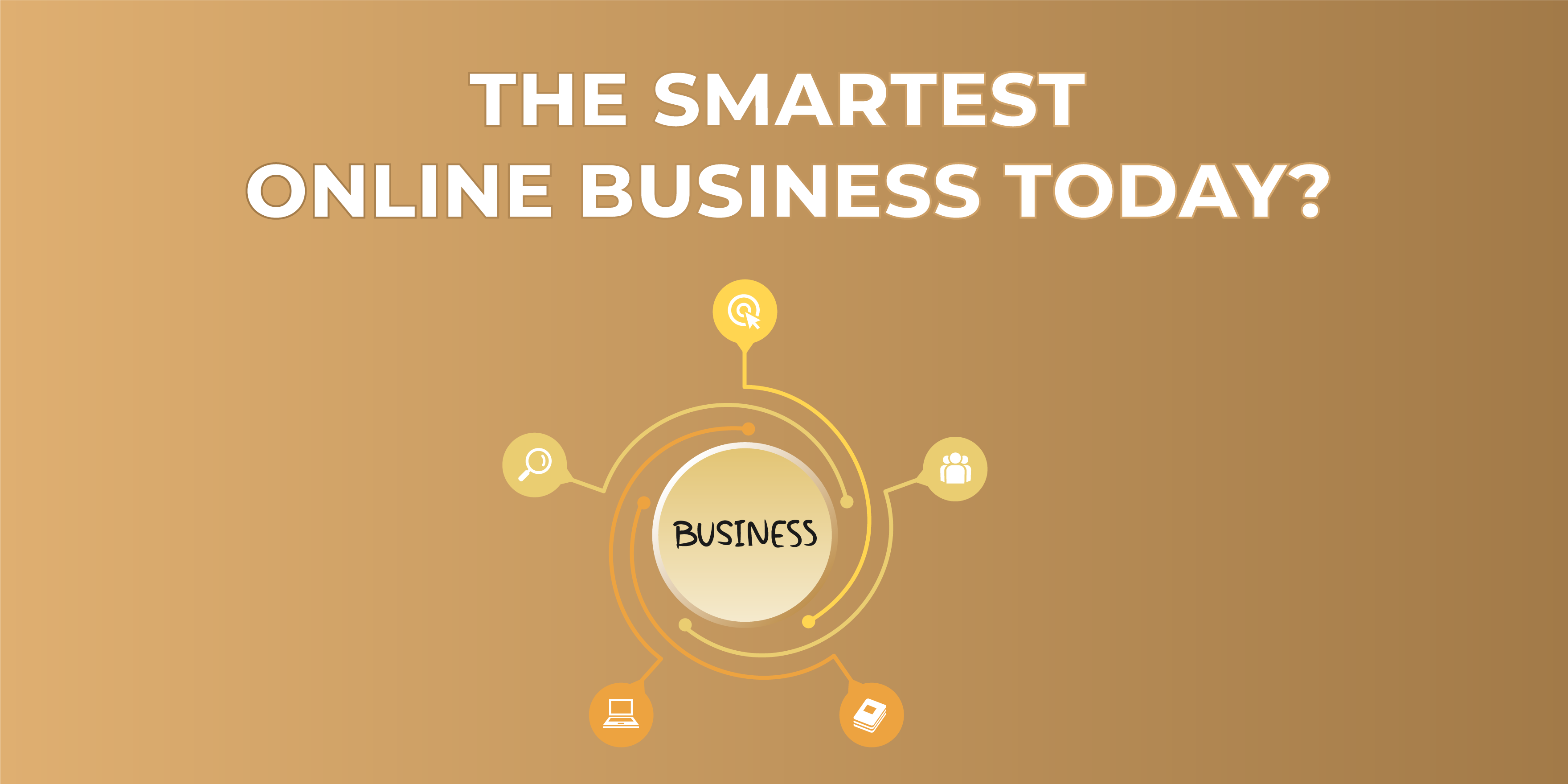 Here it goes: you can work from home.
The main issue with regular business opportunities is how much you need to invest in staff, equipment, or rent to have a place to sell your products or offer your services.
We all know the hassles of traditional businesses that involve regular expenses, which are extremely high.  Can you afford it? I don't think so, and even if you can, is it worth it? Now, it isn't only about the money. You also need to put in a lot of work, and it isn't only during the first couple of months or years. Usually, it is as long as you continue running it.
You can save yourself those headaches and bone-breaking tasks and expenses with lead gen since it is more about generating leads with digital channels—mainly websites.
Websites can be VERY cheap to build, and with many tools online, you get to do it in a couple of hours instead of days. Any virtual or digital business is scalable and won't need constant maintenance.
So, let's summarize this:
You save money in regular expenses with traditional and most online businesses as what you need is yourself and digital properties (websites).

You can bet on passive income.

 There's no need to hire more people to get started.

You can generate leads in multiple industries, which allows you to work on any niche you want.
How Can I Get Started in the Local Lead Generation Program?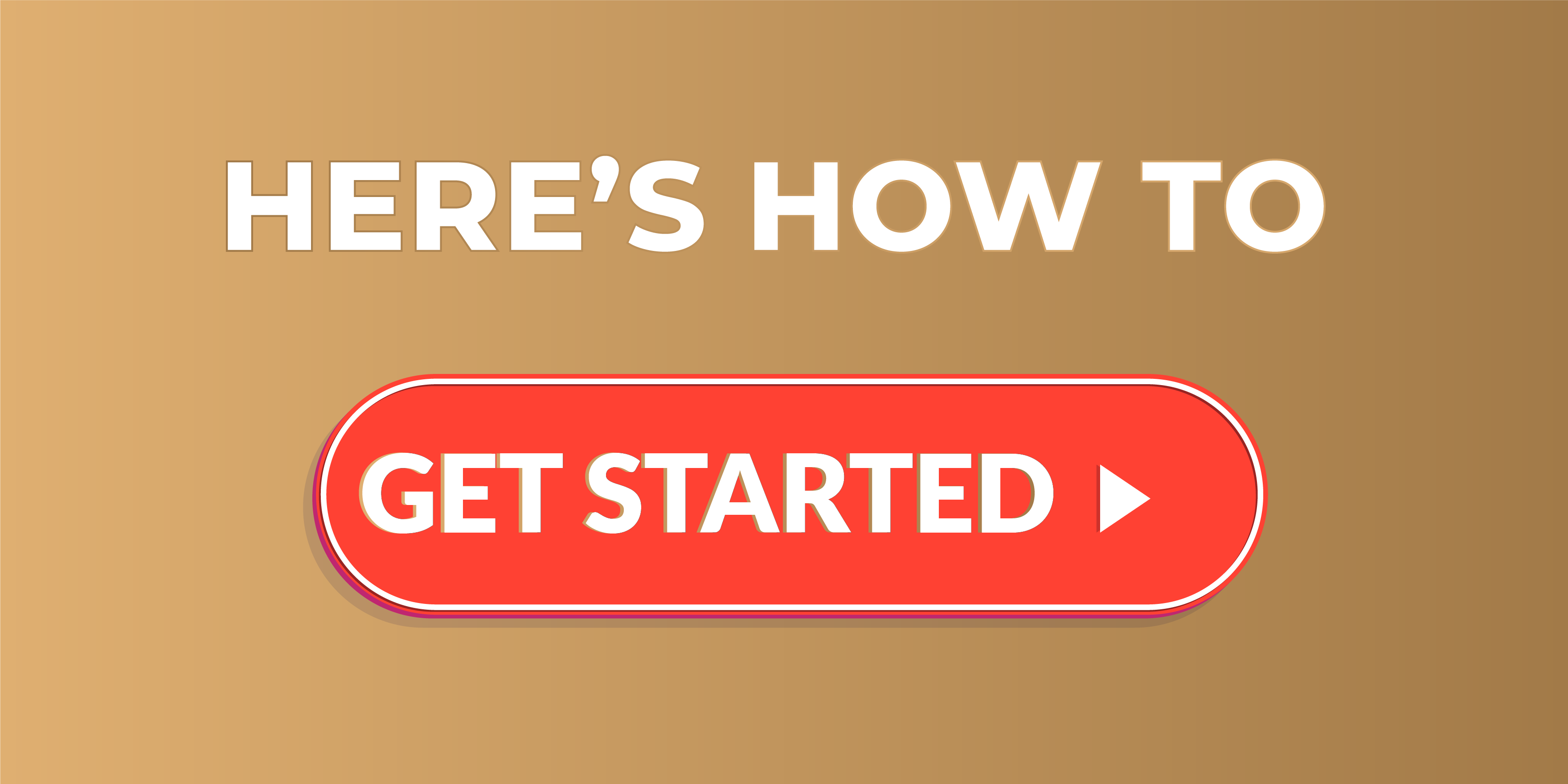 Anyone can start and learn. That's the beauty of this business model. I knew nothing about SEO, Map Listing, and everything I've mentioned so far. It is all about learning the skills, gaining experience, and deciding to take the step.
Remember that this business model will never get old as business owners are always looking for leads. They need to do business and scale their companies. Why not do the same while helping others and still making money?
You can start with this local lead generation course highly recommended for anyone wanting to grow in the business. It is a close training that will take you through each step and make sure you are able to get your ROI, profits and take control of your life.
You will be added to an incredible lead generation family ready to help you 24/7 when asking questions on the group. Anyone is welcome who's willing to put in the work. Click here to watch the lead gen webinar.