You need to invest your time and resources to get marijuana dispensary leads under the limits you have for marketing strategies. Many traditional platforms will not allow advertisements related to cannabis because the industry is still in its infancy and is not yet legal under federal law.
Where do you start? How can you spread the word about your products and store? This is a key issue for all businesses, but it is especially important for those new to the cannabis industry.
Many companies are still waiting for the public to accept cannabis advertising and for more platforms to do so, like social media and how you should be able to pay ads for marketing.
Facebook, Instagram, and Twitter all prohibit the promotion of cannabis-related products as youngsters use them. These restrictions often include legal CBD products as well as ancillary businesses that do not sell or touch cannabis. According to reports, Facebook considered easing restrictions on cannabis advertising.
Demand for cannabis products does not guarantee success in your dispensary. While you need to balance your customer and patient needs, your lead generation strategy is essential.
The advertising options for cannabis companies are limited. Most are also primarily focused on local advertising. They are based in their state and seek to reach locals.
These limitations are the key to creating marketing around your business, as you need to find the twists in every method.
Your company must be creative and persistent in getting your product to customers. There are many ways to reach your target audience, both organically and through paid channels. However, they can be difficult to find.
Below are a few lead generation strategies you can use to market your marijuana dispensary and get the desired clients.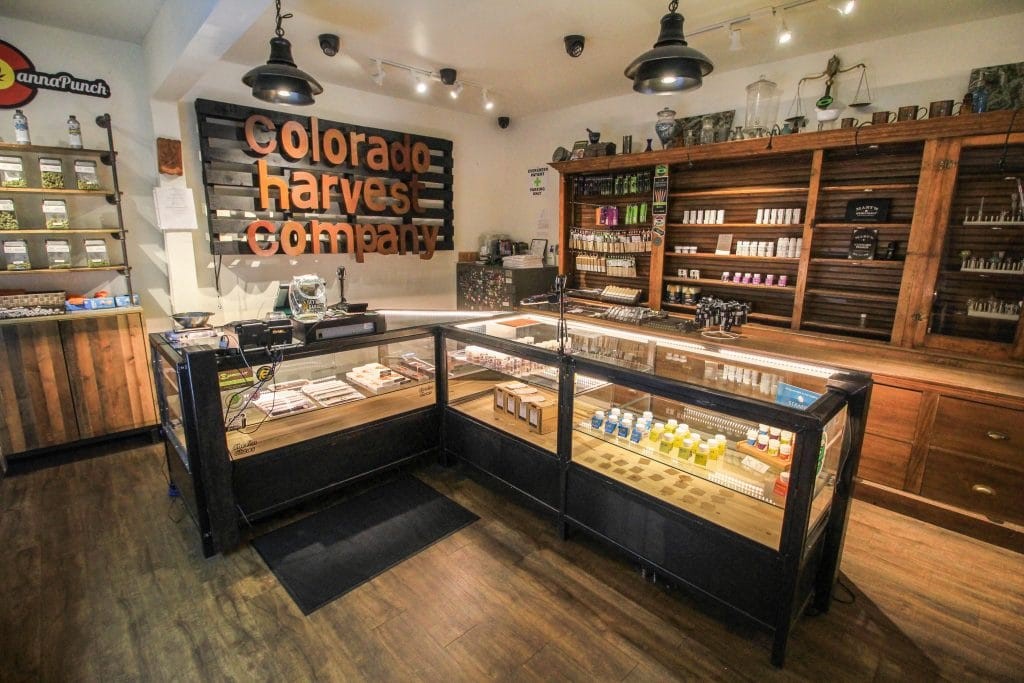 Promote Your Business, Not Cannabis
Every business in the cannabis industry is not tied to the product itself.
If you sell fertilizer or hydroponic equipment, you can still advertise your product to a broad audience without ever mentioning cannabis, even if it is the primary market. It is safe to assume that young cannabis entrepreneurs will search for the keywords relevant to their needs as they know how hard it can be to find businesses like yours openly.
The promoted ads at the top of the search result are from companies that can provide B2B support in the cannabis industry, but they don't usually mention the product or item itself.
People are searching for this, as can be seen from the one thousand three hundred monthly searches my Keywords Everywhere plugin shows below the search bar.
However, this is not an option for all companies. If your dispensary sells cannabis buds and other consumables, it would be misleading and ultimately fail to promote their business by using ads for harmless snacks that are also sold in-store.
But on the other hand, such a business can still be listed on Yelp, Google Maps, and other directories that show up at the top keyword-relevant search results, just like sponsored ads.
You can also make branded merchandise and wearables and promote those products instead of your core product. As long as they are compatible with the platform, marketing, and advertising marijuana dispensaries are all about building brand awareness and not just driving sales.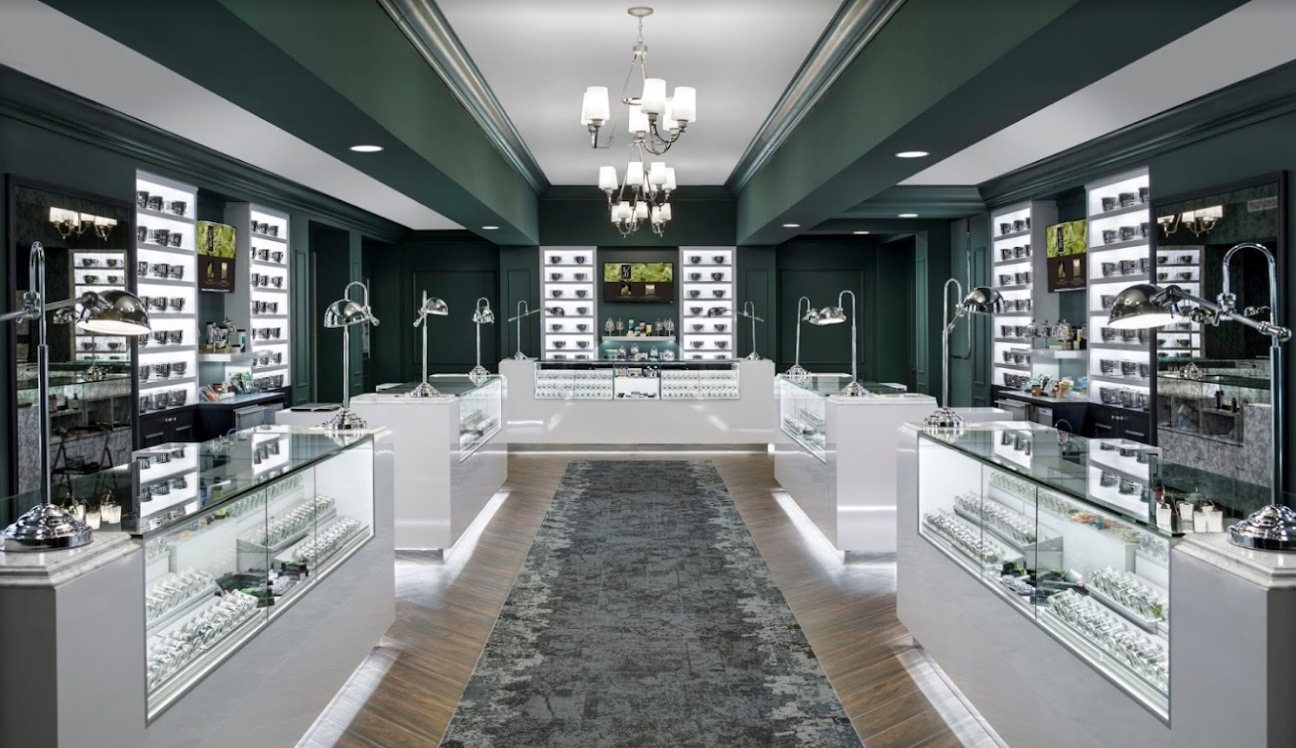 To Get People in the Door, You Should Pursue CBD
In 2018, the federal government passed a bill that legalized CBD (Cannabidiol) in states with less than three percent of the psychoactive compound found in marijuana (THC).
In each state, CBD is now legal at some point (either at the federal baselines or higher) in all fifty U.S. States. The consumer interest in CBD products, including oils, beverages, topicals, and other CBD products, is also at an all-time high. It is all good, right? Sort of.
CBD is still subject to a lot of regulatory grey areas and has many limitations. The FDA has warned against selling CBD products with unproven curative benefits.
You should check that you are in compliance with the regulations of your local market and your advertising platform's policies. But rest assured, CBD is legal to sell at the federal and state levels.
Customers who interact with your brand can find out more about CBD-related products if you advertise CBD products by including them in your dispensary. When there, they will notice how you can give them access to marijuana in specific alone as your state also allows this item for sale.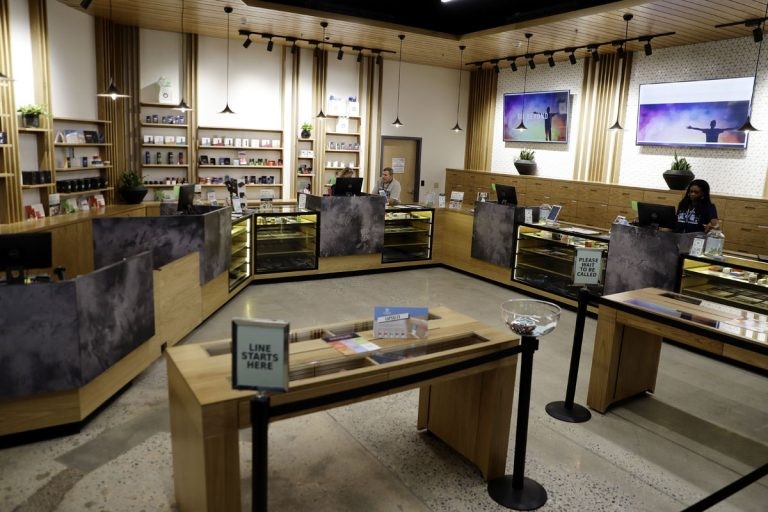 Make Cannabis-Friendly Digital Ads Networks
You can connect with your target audience via compliant digital ads through dozens of cannabis-specific advertising networks that are out of the ordinary.
These platforms will do the legwork for you in finding legal and valuable cannabis advertising space. They then allow you to distribute targeted display, native, video, and retargeting ads through their network.
Non-cannabis-focused publishers and ad networks are making inroads into the market to generate leads. You can team up with major publications such as USA Today, Buzzfeed, and Thrillist in order to provide legal, certified, and compliant cannabis advertising space.
It has become easy to use cannabis and CBD-friendly news publications such as Slate, Complex, and Thrasher. Many online magazines focus on cannabis, and you can find them all. Being part and parcel of these magazines will make your lead generation campaign a success.
Take Leads and then Advertise via Email
Email marketing is one of the most powerful lead generation tools in cannabis advertising. You can talk to your target audience directly about your brand and offer promotions. And you can link back to your website as long as your site is CAN-SPAM compliant.
Because they are cheap, simple to automate, and highly targeted, many canna brands dedicate a significant portion of their advertising budget to email lead generation campaigns.
Lead capture is necessary to gather opt-in email addresses in order to place ads. There are many ways to do this: To encourage repeat customers with email promotions, collect email addresses at Checkout by using your online platforms, mainly your website.
Other options include:
Live Events: A tablet or clipboard can be used to collect contact information at your booth at industry trade shows and conventions.
Gated Content: Get contact information on a landing page for prospects to receive a downloadable resource or gain access to a webinar. Both email campaigns and cannabis advertising can benefit from digital content marketing.
Subscribe to the blog/newsletter: Newsletters containing recent articles about cannabis, industry news, and company news can be a great way to get high-quality leads to sign up to receive regular emails.
Email has its own set of problems to navigate. Each email service provider has its own acceptable use policies, which regulate what messages can be sent through its platform.
MailChimp has shut down accounts of businesses that have been operating in the cannabis sector in the past, even though they do not sell it.
So, be careful about the tool you use for the process.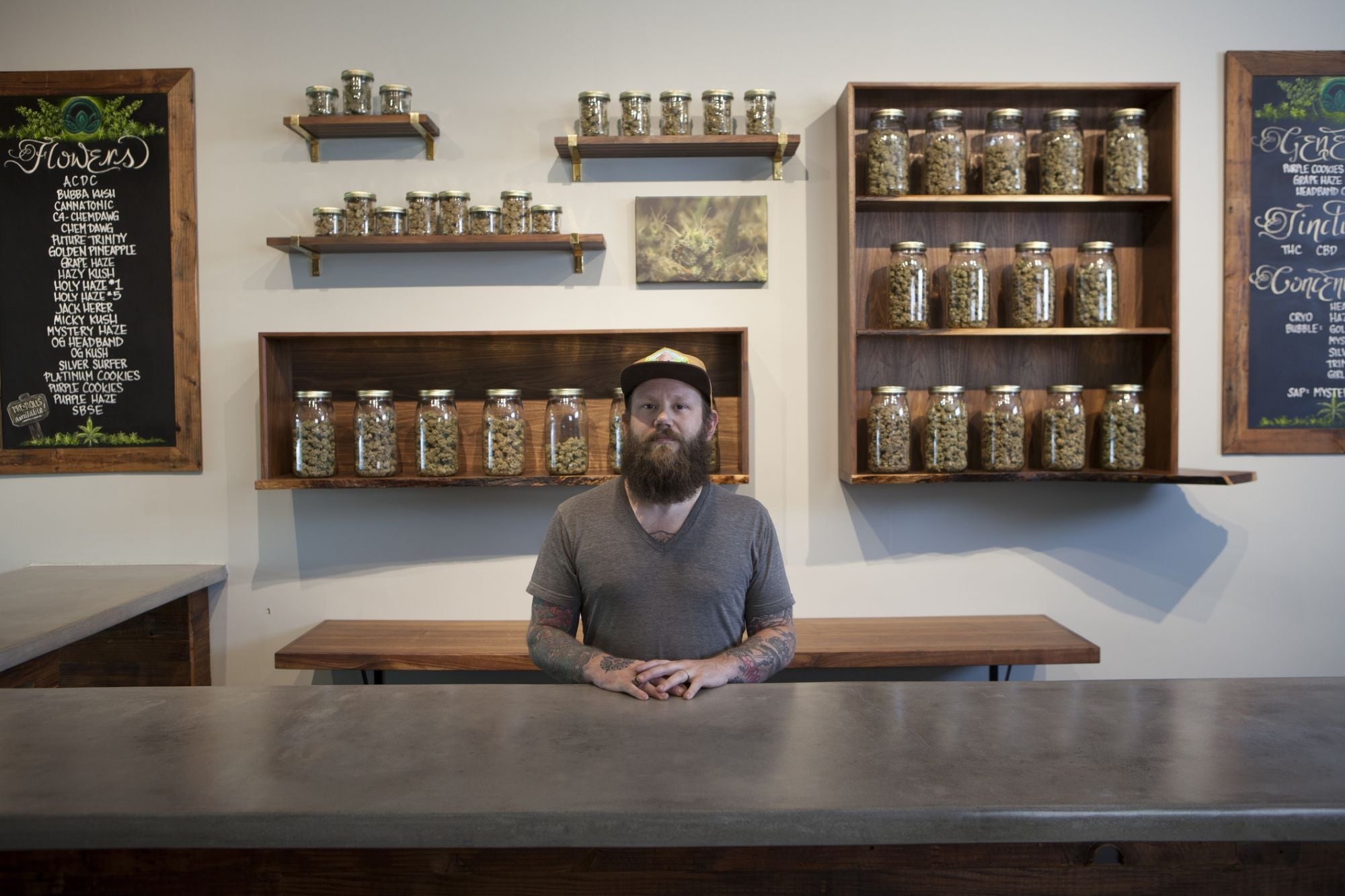 Target Internet Radio
National radio stations, or even local radio stations, could be picked up by people outside of legal cannabis-friendly states. However, it is much easier to geo-fence the internet and filter. You can use the most popular radio services that accept cannabis ads at their discretion.
These internet-only lead generation tools allow you to reach your audience with songs from their favorite albums, genres, and playlists. CannabisRadio, one of the many options, claims to be "the premier online/podcast radio station for all things cannabis."
This platform is a highly targeted one and has a large audience that is interested in your brand.
It is even more exciting that CannabisRadio content can be accessed via syndicated distribution on iHeartRadio and, iTunes, Stitcher. Spreaker. TuneIn and other major podcast platforms.
To be compliant with a mass media channel, like a radio station or television, you must comply with all legal markets.
Do not target people outside of the cannabis-legal state. Target audiences over 21 years old (some states require proof of legal-age impressions exceeding a certain threshold). Avoid making false, misleading, or unsupported claims about cannabis.
Side note: The FCC does not consider subscription-based satellite broadcast radio to be a broadcast service like national television networks. Satellite stations are not subject to traditional radio stations' same regulations and can offer cannabis advertising opportunities.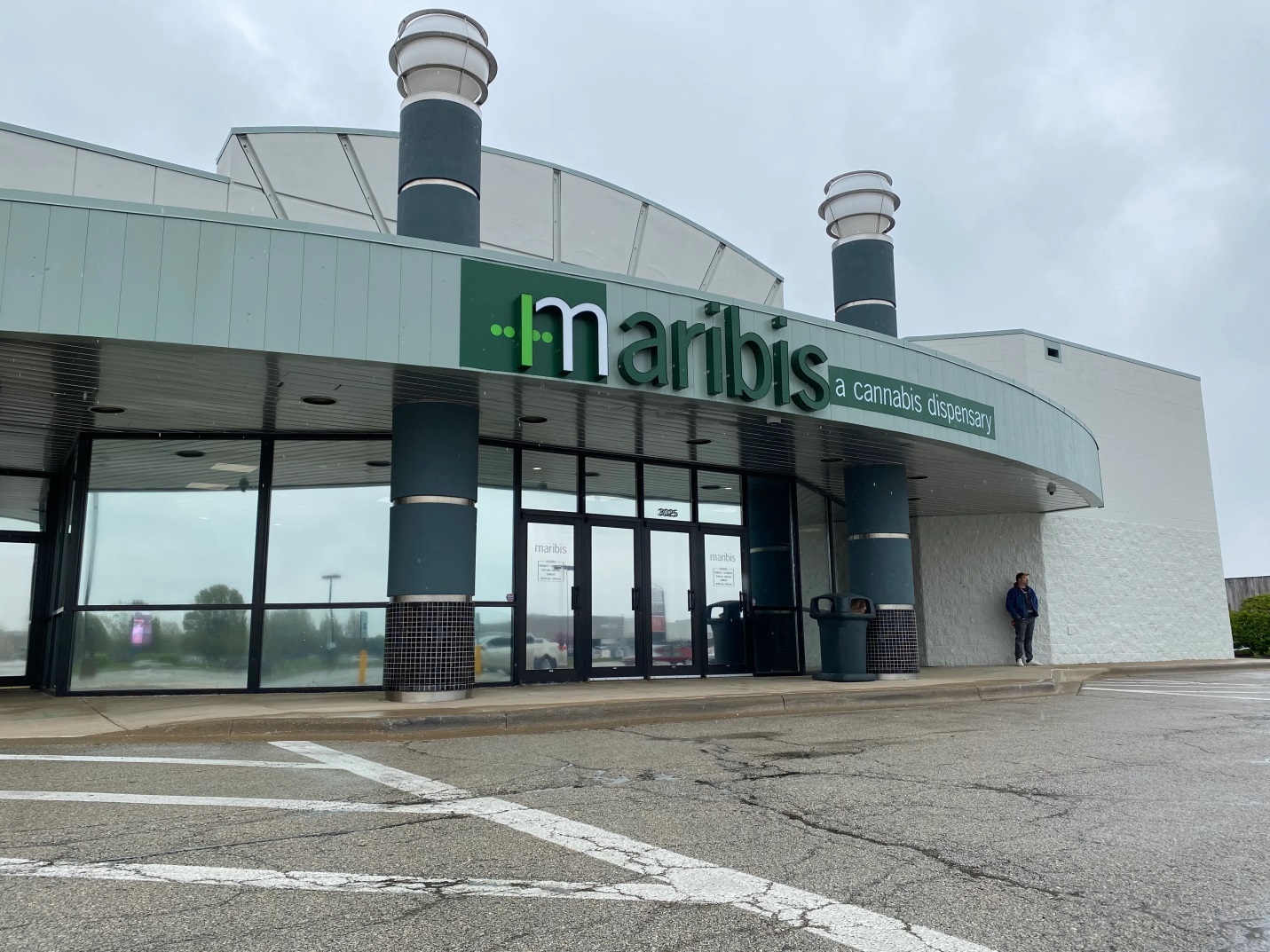 Billboards Are Valuable & Work!
You need to operate in both recreational and medical cannabis areas to become successful with billboards and place your billboard on the city's main highways to get qualified leads.
You must have billboards in at least thirty high-traffic places in town and other areas. You can also place mobile billboards on "branded trucks throughout the country and continent."
Although it is paradoxical that such an innovative industry has reverted to a more traditional format, it makes sense. Since they are physically grounded in legal markets, billboards are one form of legal cannabis advertising.
However, cannabis advertising will be subject to strict regulation, as we have mentioned, and this includes billboards.
According to the location of your business, you require proof that at least 72% (or more) of the people who will be exposed to the billboards are above the age of twenty-one.
Other markets are stricter and require proof that at least 30% of the audience is over twenty-one. When a state legalizes cannabis, it adopts the 72% percent rule. Although some states may ban cannabis billboards, it is still being considered.
It is worthwhile to contact your local government or the billboard slot company to clarify their compliance policies and requirements. You can increase awareness by placing billboards in areas where there is a high level of adults over-21s to improve lead quality.
Billboards are a straightforward and easy way to promote your brand to local customers in many legal states.
Because of the shock factor, they proved to be particularly effective when legalization was underway in states. If you live in a state that has legalized cannabis for some time, then you are probably used to seeing billboards advertising these companies.
It is one of few marketing channels that local shops can use to reach sales qualified leads.
Write Guest Posts
Guest posting is a great lead generation process to reach your target audience quickly. This will help increase brand awareness, trust, and sales.
Look for magazines and websites that allow you to write about medical marijuana or cannabis products. You can increase your backlink profile, improve search ranking, boost traffic, and get a better ROI by guest posting on niche websites.
Search online to find sites that permit guest posting about marijuana and related products. Before you approach them about guest posting, make sure you read the site's guidelines and requirements.
Developing a guest posting strategy that works for your business is important. Next, focus on writing informative posts that highlight the many benefits of marijuana. To validate your information, you can use statistics and research studies.
You can improve your marijuana marketing skills by publishing well-researched content on popular websites.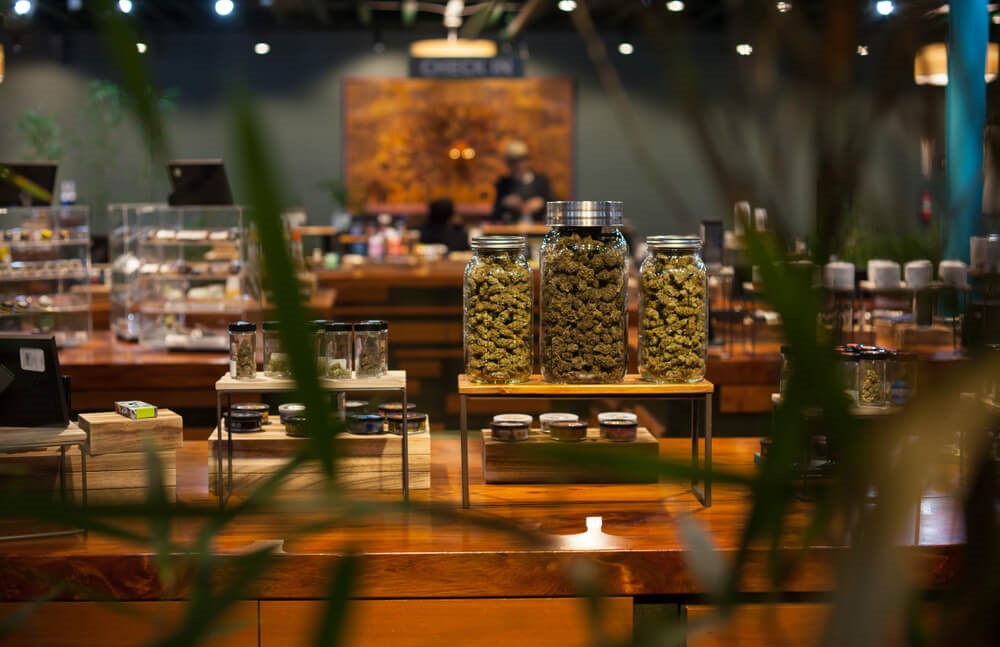 Use Sponsorships to Leverage Existing Audiences
While building your audience and customer base is the ultimate goal of any company, it is also important to think outside the box for those who work in highly regulated industries.
How do you create your own audience if you do not have one? It is the old chicken-or-the-egg scenario. Sponsorships are a great way to get your ads in front of existing customers.
You can negotiate sponsorships directly with the company hosting the media event or running the event you wish to sponsor. There is no middleman to worry about.
Here are some examples of media or events that cannabis companies might consider sponsoring:
Podcasts: Sponsoring podcasts may not be possible if you are unable to find local podcasts. This is why it might be more beneficial for larger cannabis companies than smaller local pot shops to sponsor them. Podcasts are still growing at an amazing rate, which is why we recommend them.
Podcasts are listened to by thirty-two percent of Americans monthly. Many podcasts specifically focus on cannabis and would be great sponsorship opportunities for legal marijuana companies.
The best thing is that podcasting is still young, and sponsorships are still relatively new. Advertisers have not yet flocked to the channel, which means sponsorships can be purchased for pennies per dollar instead of what the prices will be in a few more years.
Cannabis Trade Shows and Events: Sponsorship opportunities at cannabis trade shows and events are also available. Sponsorships will help you reach a loyal and engaged audience. You will also be able to present your brand to industry peers, which could help you secure new business opportunities.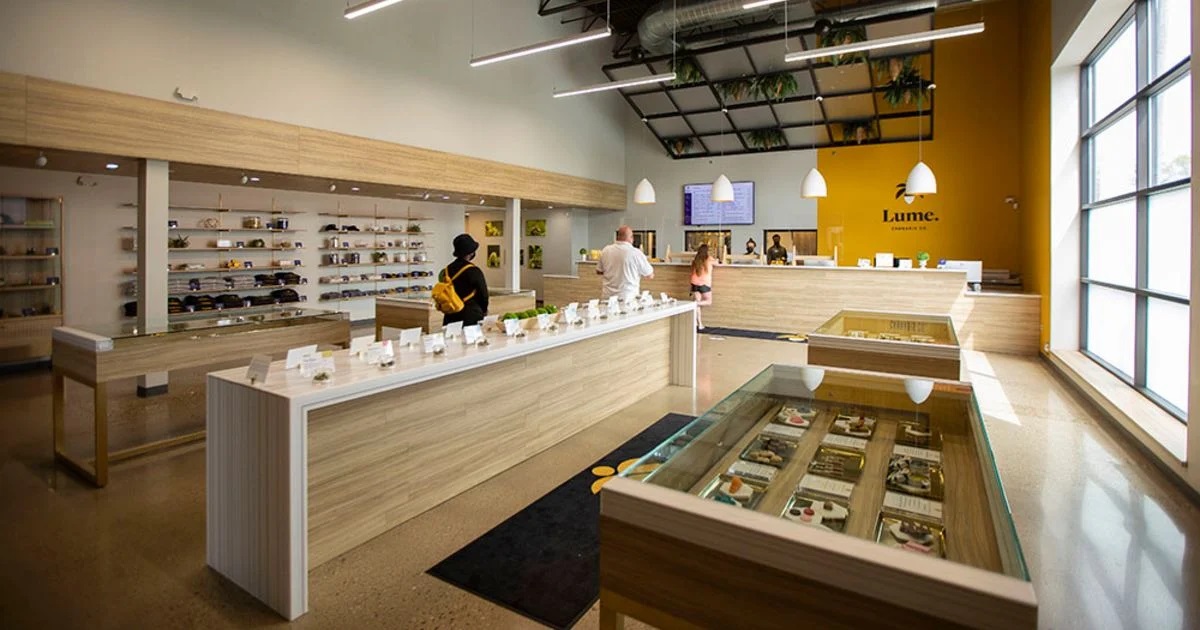 YouTube channels: In recent years, YouTube sponsorships have grown in popularity. It is important to remember that YouTube sponsorships do not include YouTube ads. They are separate deals that are negotiated directly with content creators.
Sponsorship can refer to many things for different channels. It could be a video ad that appears at the beginning, middle, or end of the video. Maybe the host mentions your product in a clip.
Local Community Events: Sponsoring events that are not cannabis-related is also possible. Sponsoring an event in your community will increase awareness and help you positively influence the community.
Here are some examples of community events that you could sponsor:
Chamber of Commerce meeting.

Fairs in your area.

Meetups.

Giveaways.
Create Your Own Events: You can plan your own local events to make sure your brand is prominent for generating leads. A simple Meet-up or barbecue could be a great way of improving your standing in your community.
National brands may consider hosting a small conference. We have seen micro conferences flourish in the entrepreneurial community over the past few years. These events are smaller and more inclusive, which makes it easier to network and build meaningful relationships with people you meet.
Partner with Complementary Brands
A partnership with an industry brand that is complementary can be mutually advantageous. They are likely to face the same marketing restrictions when they operate in a similar industry. Partnering can help you increase brand awareness and leverage the existing customer base for both as you send clients to each other.
You need to partner with distributors of marijuana dispensaries in the industry to get the desired benefits. You can also invest in a sales team that will help you generate leads for your sales funnel.
While the partnership was largely overlooked due to the many acquisitions you made/ since you have a global reach, it is a much bigger deal than what most investors realize.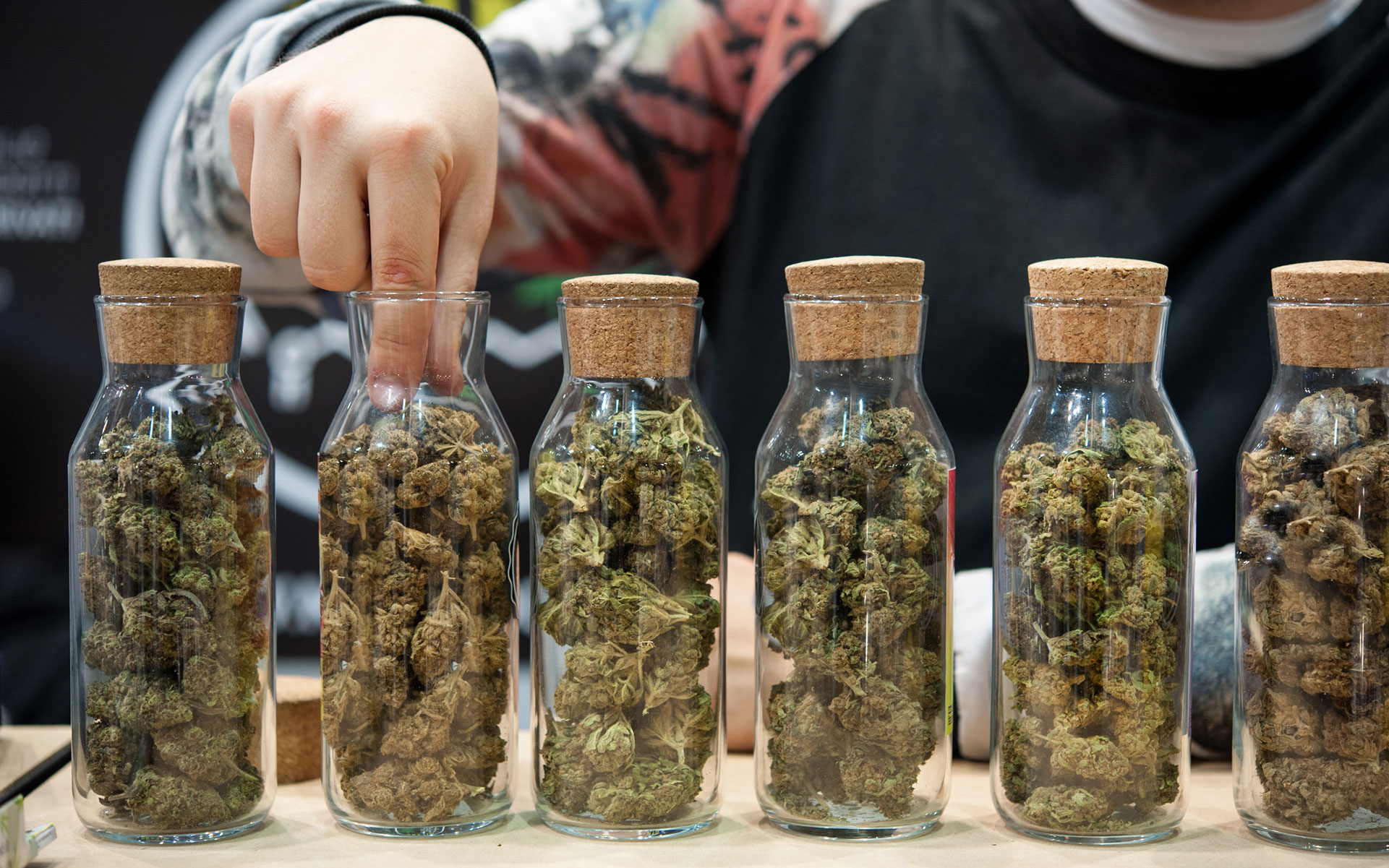 Pitch Major Publications & Journalists
Public relations are good. This is just as important for marijuana companies as it is for other industries.
There is one concern: some publications may be wary of publishing stories about marijuana or promoting cannabis businesses. If you know the right angle to pitch, these concerns can be overcome.
A deal with a major publication could open doors for your company to thousands of potential customers if you are able to identify a newsworthy story that is relevant to your company.
It can take time to get attention from journalists, so use tools such as HARO (Help a Reporter Out) and JustOutreach to identify potential targets who might be a good match.
Expert Roundups Can Strengthen Brand Relationships
It is often as important to know who you are as well as what you know in the cannabis industry, which is limited in terms of marketing opportunities.
It can be very lucrative to build relationships with industry influencers and experts. One way to do this is by publishing blog posts known as expert roundups.
The Local Lead Generation Process for Your Marijuana Dispensary Business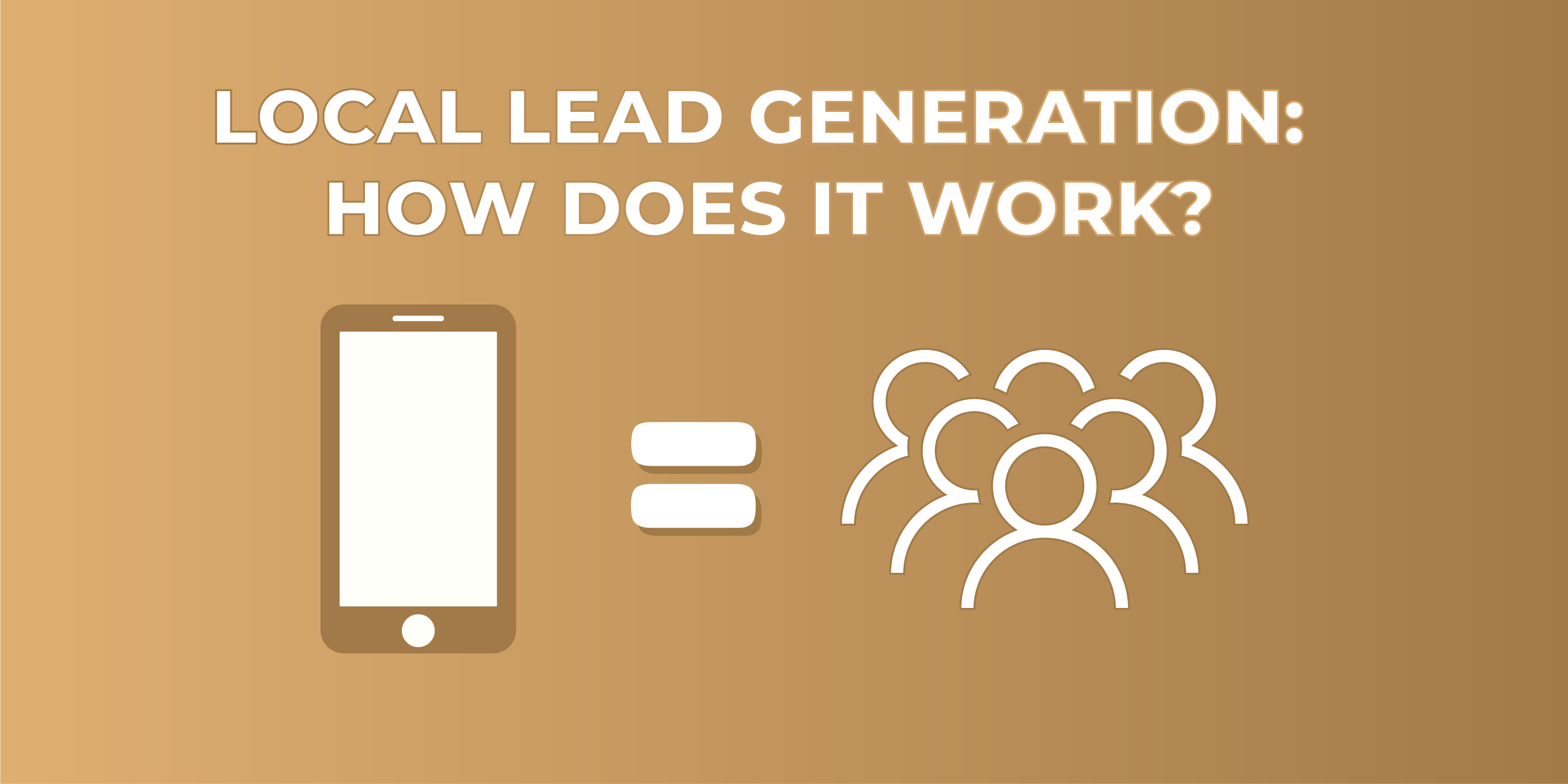 All right! So, everything is about building properties and generating leads. But how does the process actually take place? Are there other steps I need to know?
The steps I mention below are what students from our local lead generation program follow to generate leads for businesses like yourself. So I'll help you see what we do. And how if you join our program, you can simply generate leads for your own business (unless you want to start a side hustle and build a laptop lifestyle business).
Essentially, our lead generation can be divided into four steps:
The first is prospecting. You need to take the time to do market research on a niche (industry) and determine how many phone-driven businesses are there.
Keep in mind that this is local research as you need to know how many companies need leads. For example, you may search for "plumbing services Youngstown OH."
You will find dozens or even hundreds of businesses trying to get themselves in front of the customers by ranking on Map Listings, organic results, and even Ad.
The second step, building. When you find a niche (plumbing, tree services, a software company, real estate…), you will need to start building your digital properties. You don't need to be an expert in HTML or coding. It can be easy with the right tools.
The third step is now taking time to rank your lead gen website. With the site done, you need to work on SEO strategies and start dominating those Google search results. If you're new to SEO, it stands for Search Engine Optimization.
To keep it simple, it consists of the entire process of growing a company's visibility on search engines like Google and generating organic traffic. And remember this, local lead generation is part of the strategies.
Moving on to step four, once you rank the site, you will start getting your ROI and profits. You only need to rent it out to a local business interested in the leads the site generates. You can offer a couple of free leads to their move on with the actual pay per lead.
To review steps 1-4 above, I described it to a normal student who is building a lead gen business to help local service providers generate more calls. But replace the student with you as the business owner. And replace sending the leads to a business to simply siphoning the leads to your personal business.
By the way, fun fact, about 20% of our students in our local lead gen program are actually business owners who went through the program. And they use the skillsets we teach to generate leads for their own business.
An Example of Lead Generation: Home Advisor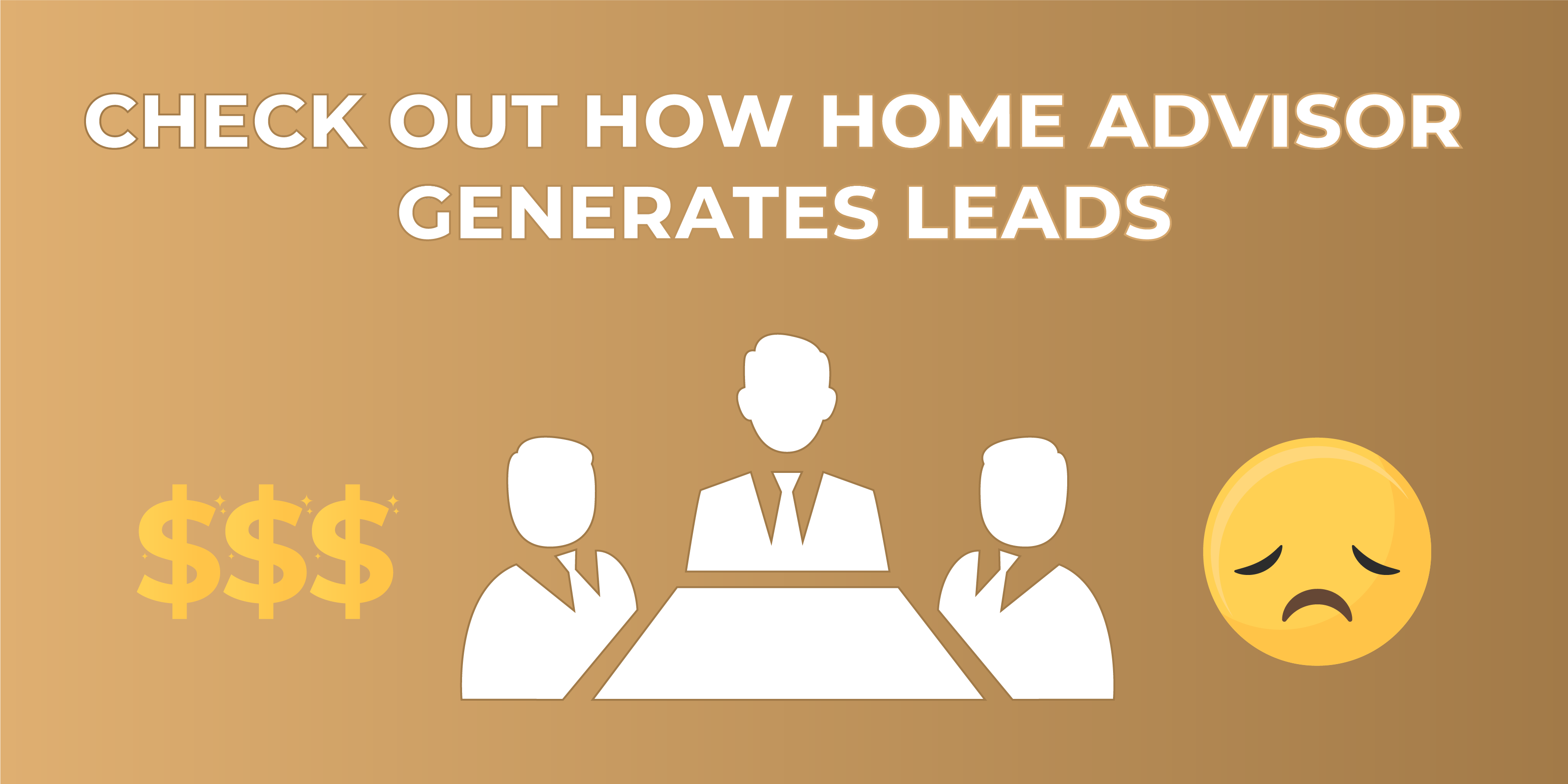 You must be thinking, "if lead generation sounds so good so far, how come I haven't seen any company?" That's the thing; there are many out there. You just don't know they are dedicated to it.
HomeAdvisor is one of the best examples you can find on the Internet as it is a top lead generation company that has spent millions building its brand but also earned even more zeros for this same reason.
They started small as everyone else but invested in building their brand awareness to make people who are looking for home services go to their website and find what they need. They are over 75% of people's first choice when they need those services.
If you don't get HomeAdvisor that much or need a refresh, users need to submit their information to request a service and get a professional or expert who can provide it.
HomeAdvisor's job is to share your information, which makes you a lead, with local companies so they can contact you and offer the service you're requesting. For sharing this lead information, HomeAdvisor gets paid by the companies. This happens for every single lead they send to multiple businesses.
Business owners who don't have marketing skills or don't even know how to have any online presence will always rely on those pages to list their services.  They will save time and effort, but companies like HomeAdvisor can make them spend lots of money as leads aren't exclusive (one lead is sent to multiple companies after all).
Using Facebook Ads aka Paid Ad Platforms: Do They Generate Leads?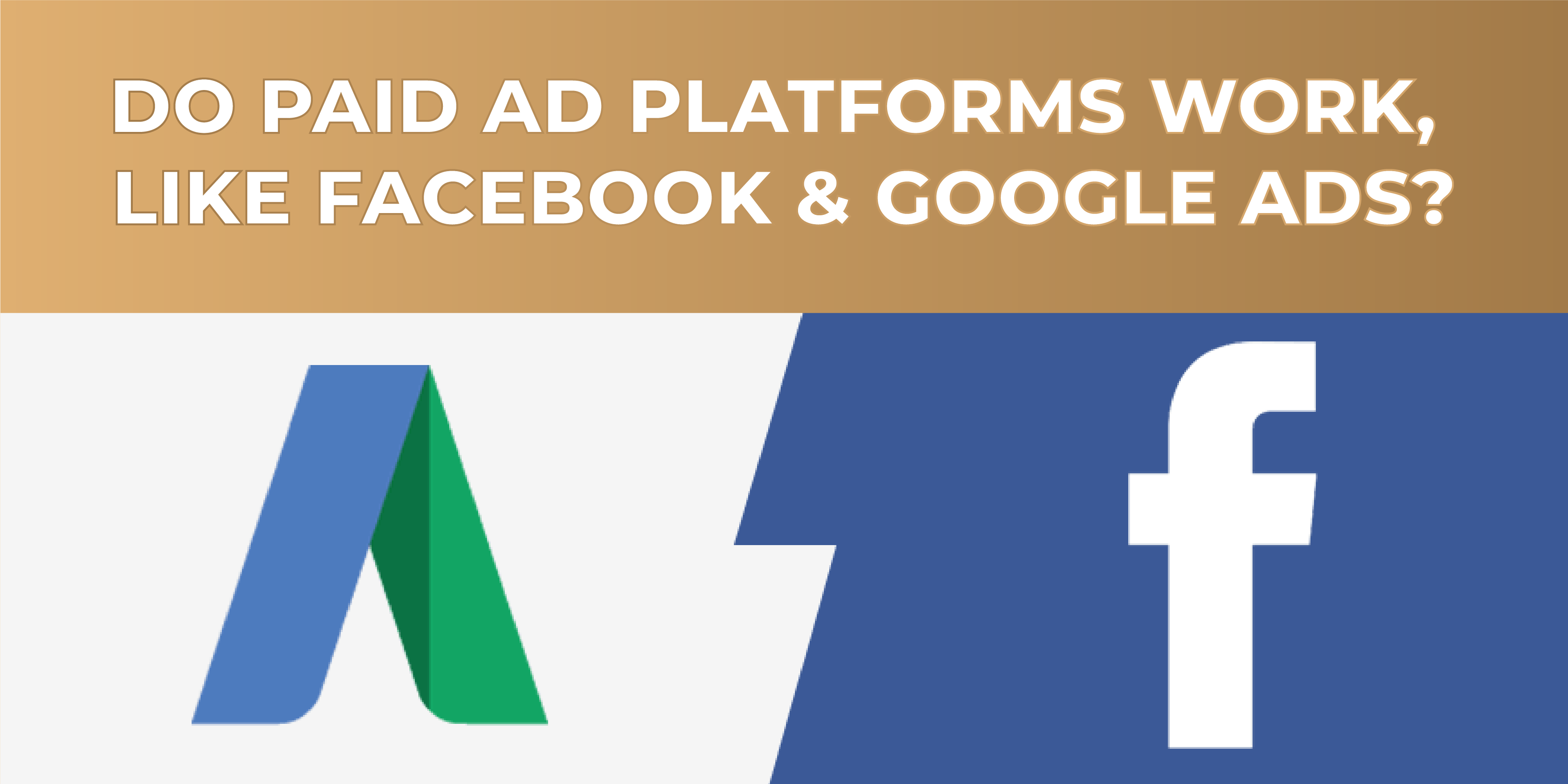 They DO generate leads. If not, no one would use them.
However, you need to remember two facts:
Paid ads or platforms can be expensive.

They don't generate "natural" leads.
Whenever someone sees or clicks in one of those ads, over 80% of them did it by accident or are trying to close/report it.
Why? Because they aren't looking for those services. At least not at the moment.
What those ads do instead is interrupt their time on the platforms. Users aren't there to find companies or businesses unless they are searching for a specific company's user, and for that, there's a search bar. This is why it is hard to convert them to actual customers who will show interest in the companies' services. Also, you're limited by a budget.
When using lead generation, everything is organic. You aren't forcing others to pay attention to your business but rather being there when they need you. This is why Google's organic traffic will always beat paid ads, and the reason companies continue investing in it, which is a lot cheaper as well.
What Is Local SEO?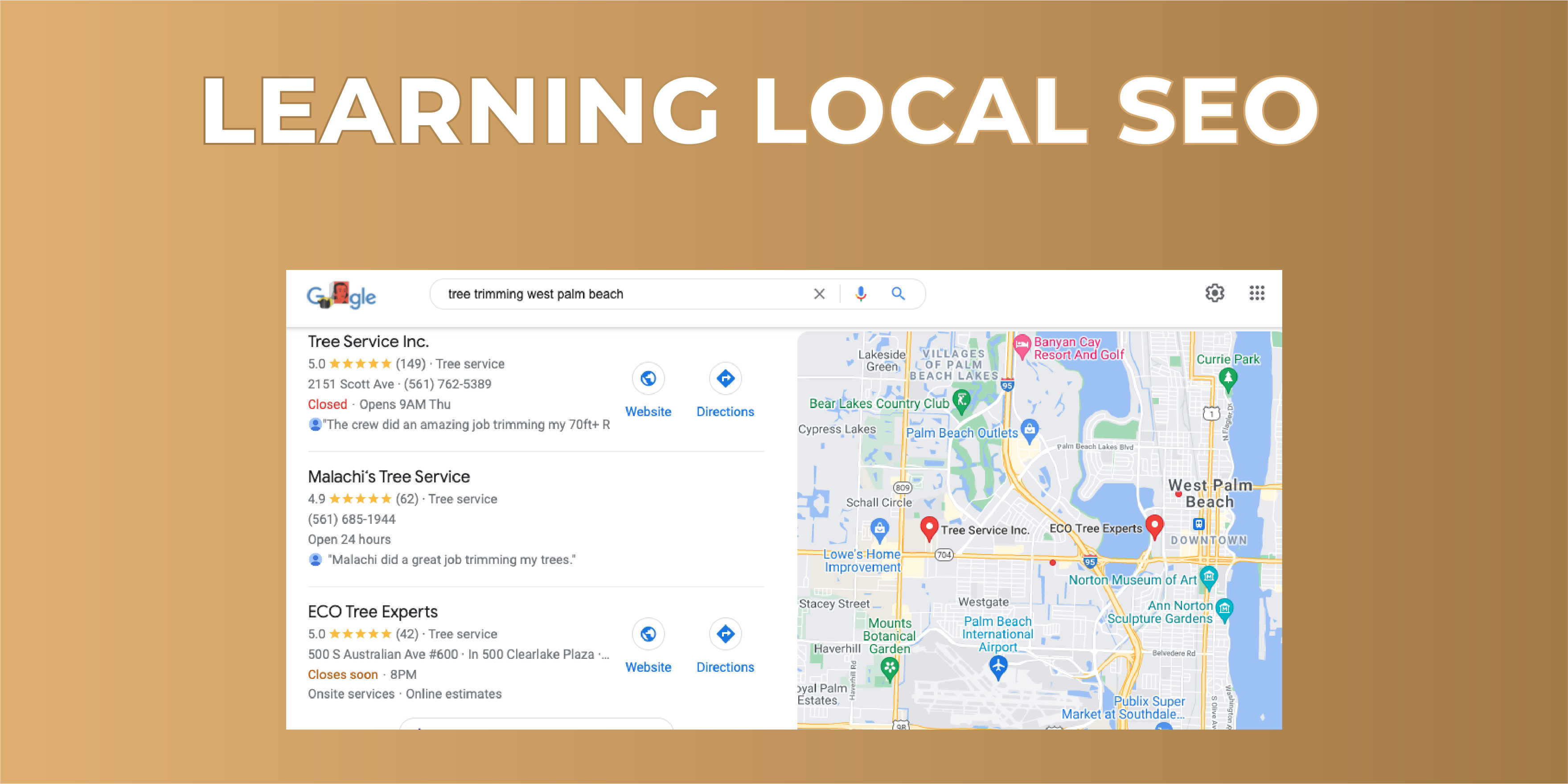 Don't worry… I didn't get it at first either. Following the short explanation, local SEO focuses on scaling businesses' visibility on search engines. However, this is only for those who serve their communities face-to-face.
What does this mean?
Experts and professionals like painters, plumbers, and dentists (but not only them) offer their services to their local customers. Why? Because they can't deliver them unless they are located in the same area of their customers.
To make sure those businesses get more leads, you need to rank them locally by claiming the business listing on Google to place them on Map Listings. Local SEO also involves online reviews, citation management, and how you manage your entire online presence in the local area.
If you are going to bet on lead gen, you need to adapt yourself to today's world: The Internet.
Keep in mind that although traditional channels and methods like billboards, warm calls, and pamphlets still work, they aren't part of your tools. Whenever someone needs a service, they go to Google and search for it.
"Dentist in Miami" or "plumbing services in Orlando," etc. And you can keep coming up with services or professionals people need and look for. Thus, you need to make sure you're using Google to get the companies in front of their clients.
Users will always click on the first search results (those near the top), and many of them will be either Ad links (people paid to place their websites there), Map Listing, and then you get websites. Almost all of them are your goal and where you should always aim to place yourself.
Can My Marijuana Dispensary Business Utilize a Local Lead Generation Strategy?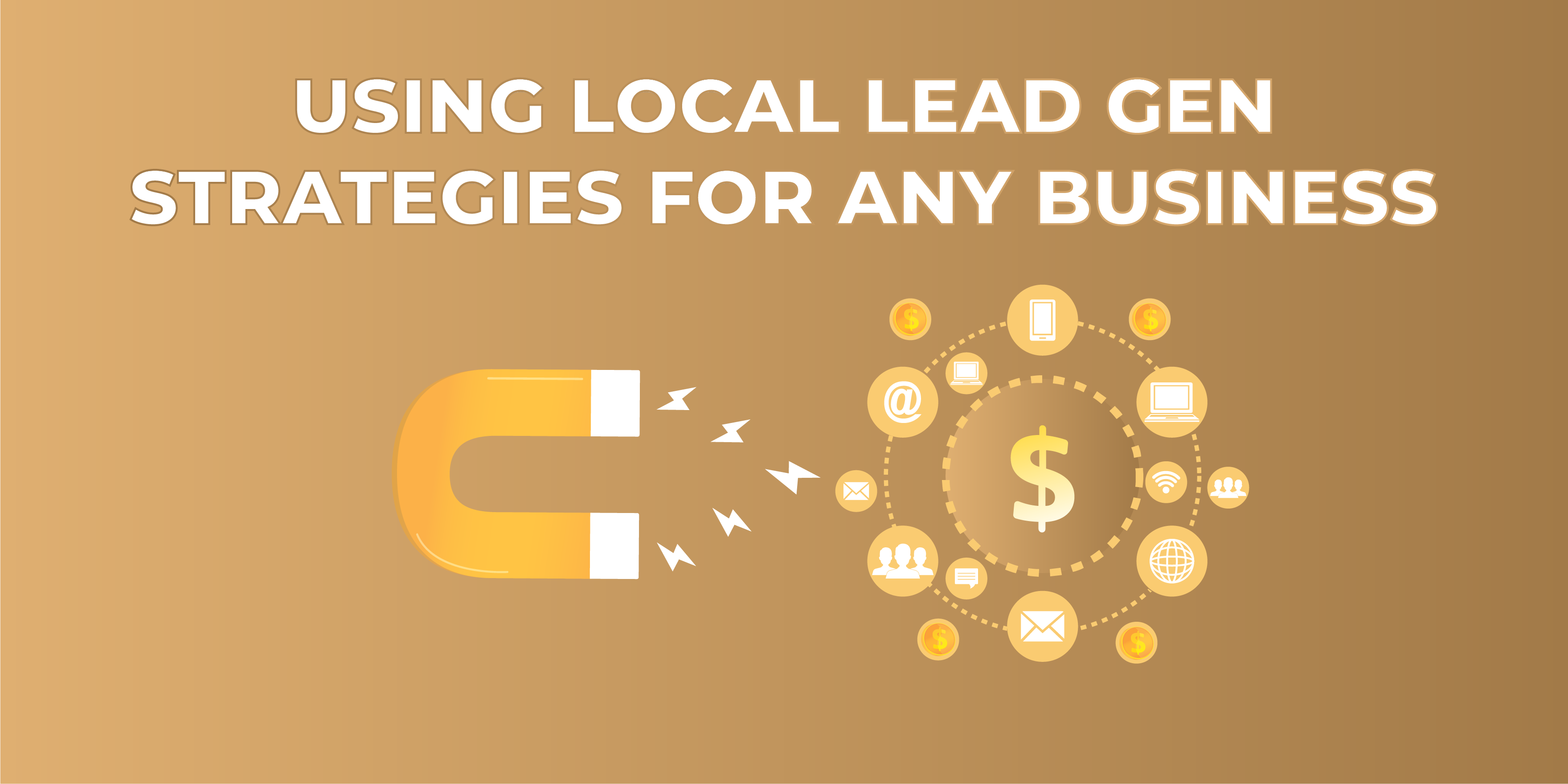 If you want customers, you better know you need it. Following the previous explanation, lead gen is all about placing businesses in front of their customers, choosing them over their competitors.
Put it simply – it's all about closing deals and having clients for those companies to make money. The main difference with the usual methods companies use for this is how lead generation approaches different channels to get them in the right place of the market to get customers.
Those channels are all focused on the Internet as most people are searching for products but also services across the net. The issue is that the Internet is way too broad, and businesses don't know how to place themselves. They usually try, but they get one common result: losing money and time.
How Powerful Are Organic Marijuana Dispensary Leads from Google?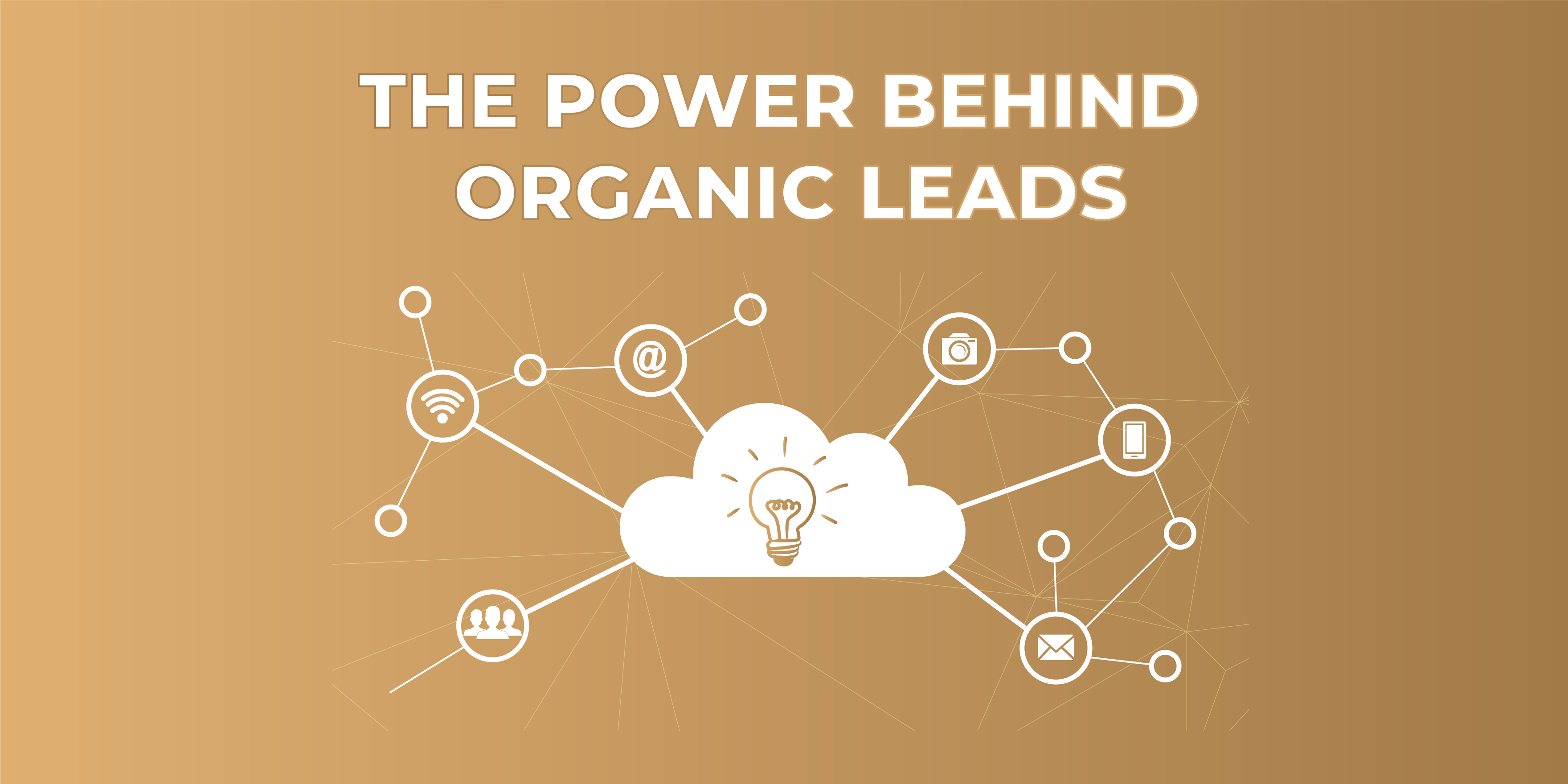 For companies looking for customers, it's everything. For you? Pretty much the same. When you build a business with digital properties, you get to make thousands of dollars a month.
This isn't a "get started today and get rich tomorrow" thing, but it is HIGHLY scalable, and ROI + positive results are guaranteed. Learning a fairly decent and very needed set of skills to create your digital properties and start ranking them on Google is required.
I have invested in several online businesses over the years, and if there's something uncertain, whether you will get your ROI or not, even more than the actual profit.
However, this business moved my earnings from five figures a year to a month in ONLY passive income while sitting comfortably at home.
On my laptop. Anywhere. Anytime.
You can look at one of the first sites I built back in 2016, and it continues making me over $1.000+ every month. The best part is that I don't need to touch it or the rest I've built over the years, just like this digital property.
What Makes Lead Generation SO Alluring?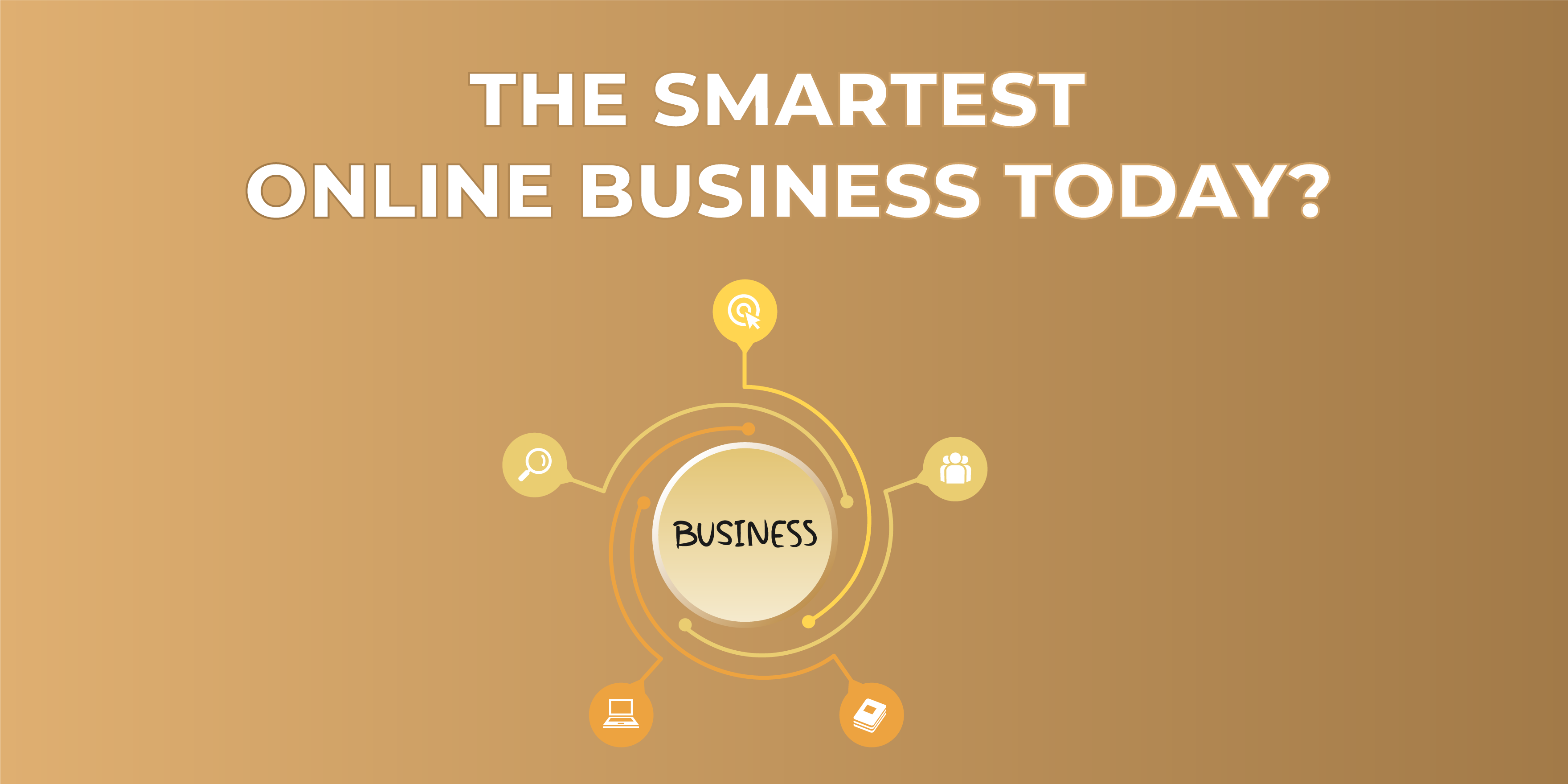 Here it goes: you can work from home.
The main issue with regular business opportunities is how much you need to invest in staff, equipment, or rent to have a place to sell your products or offer your services.
We all know the hassles of traditional businesses that involve regular expenses, which are extremely high.  Can you afford it? I don't think so, and even if you can, is it worth it? Now, it isn't only about the money. You also need to put in a lot of work, and it isn't only during the first couple of months or years. Usually, it is as long as you continue running it.
You can save yourself those headaches and bone-breaking tasks and expenses with lead gen since it is more about generating leads with digital channels—mainly websites.
Websites can be VERY cheap to build, and with many tools online, you get to do it in a couple of hours instead of days. Any virtual or digital business is scalable and won't need constant maintenance.
So, let's summarize this:
You save money in regular expenses with traditional and most online businesses as what you need is yourself and digital properties (websites).

You can bet on passive income.

 There's no need to hire more people to get started.

You can generate leads in multiple industries, which allows you to work on any niche you want.
How Can I Get Started in the Local Lead Generation Program?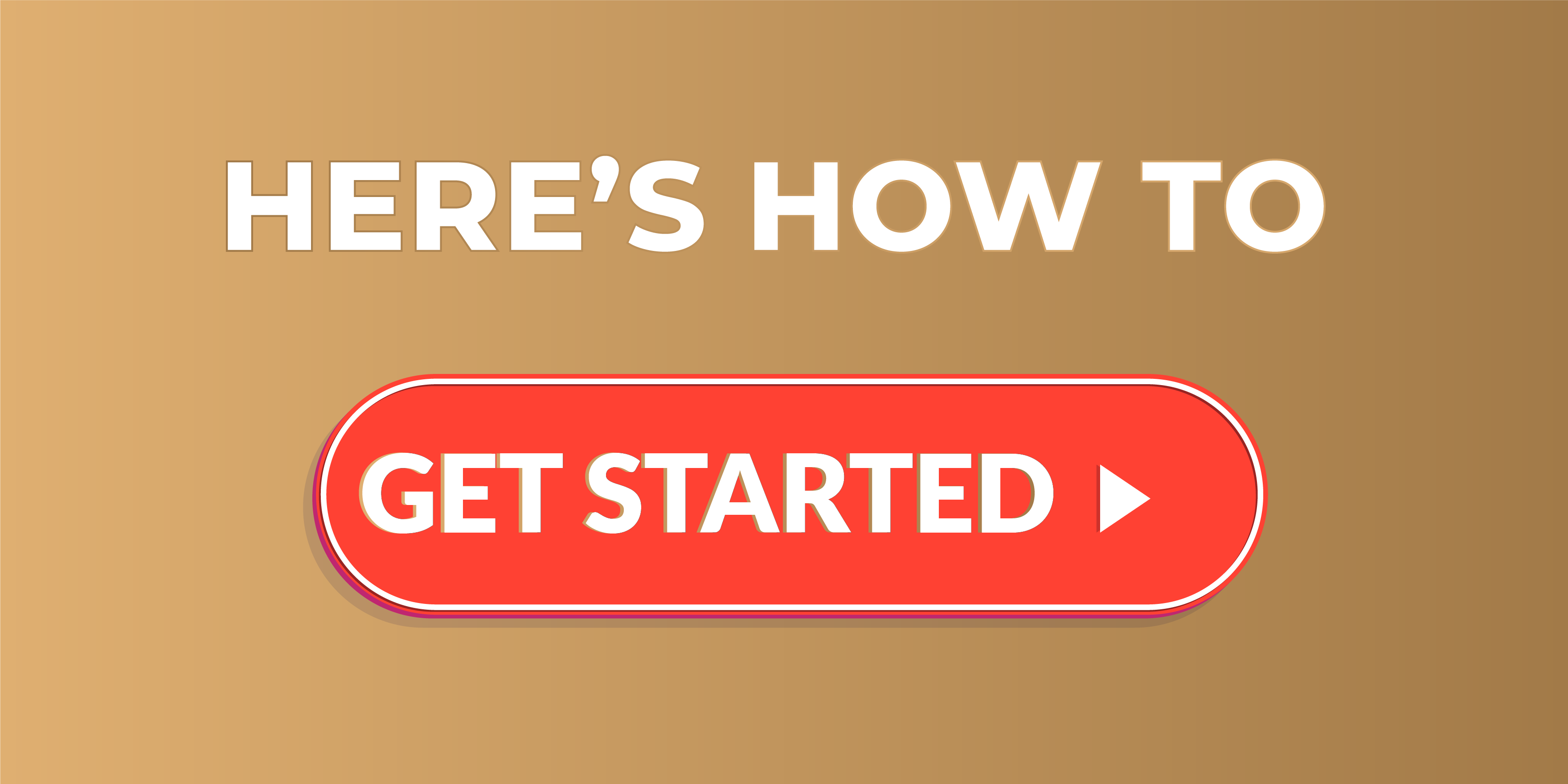 Anyone can start and learn. That's the beauty of this business model. I knew nothing about SEO, Map Listing, and everything I've mentioned so far. It is all about learning the skills, gaining experience, and deciding to take the step.
Remember that this business model will never get old as business owners are always looking for leads. They need to do business and scale their companies. Why not do the same while helping others and still making money?
You can start with this local lead generation course highly recommended for anyone wanting to grow in the business. It is a close training that will take you through each step and make sure you are able to get your ROI, profits and take control of your life.
You will be added to an incredible lead generation family ready to help you 24/7 when asking questions on the group. Anyone is welcome who's willing to put in the work. Click here to watch the lead gen webinar.