You might consider learning how to start a towing business or just a truck car company for 2 reasons: 1) you wanna make fast cash and 2) you are ready to learn how to create a business that focuses on driving, helping drivers, and handling cars.
You are lucky as this is the best time to go for this business option since the opportunities have grown after the pandemic, which started in 2020, have left open a lot of space to compete with even well-established companies in the industry. 
In the near future, towing will be a popular service and grow even more to its statistics back in 2019. Although cars are getting more reliable, there will still be accidents and breakdowns that occur, so drivers will need someone to tow them.
Now, how can you make the most out of this business option? Is there something you need to know to be successful at it?
Everyone knows that what they need to have a successful business is to get started as rockstars, and for it, following the right steps and avoiding as many mistakes as possible is what determines your success rate. 
There is no such thing as a guide or list that will guarantee it, but you can have a great idea and roadmap with what we are about to share when it comes to starting your own company in the niche.
But first, let's focus on some basic questions you should be answering.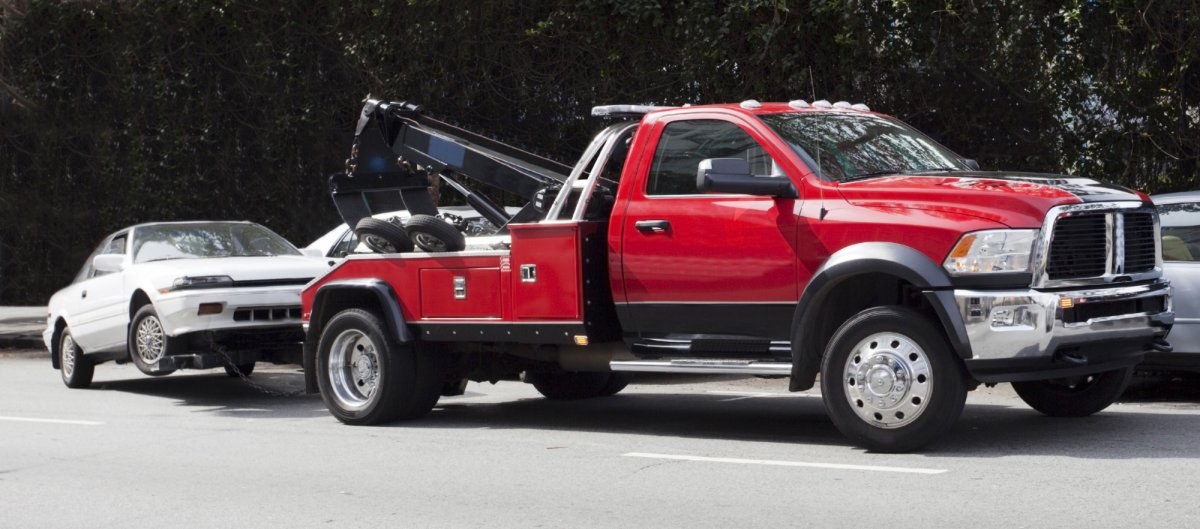 Why Start a Towing Company Out of All the Options?
A towing company is a great option if you are looking for a steady business with little stress and no unnecessary excitement. Also, you don't really need much equipment or tools as your towing will be enough despite possible repairs in the future. 
Driving a tow truck doesn't have to be boring. Truck drivers get to meet many interesting people every day, which makes it very enjoyable. You can connect with many business opportunities or options to expand this one alone. 
Although the job is unlikely to be stressful, it can help you get through stressful situations. This in itself can be a rewarding job.
The benefits of starting a towing company can feel a bit "boring" for some entrepreneurs, but for those looking for a good option that doesn't require much work, you will find it amazing: 
It's predictable: The life of a tow truck driver is fairly routine with little drama and few surprises.
Helping others is what you do: Tow trucks are often called upon in times of crisis, so your company will be truly helping your community.
Anyone can do it: You could open a towing company if you have excellent driving skills and a clean criminal record.
Many specializations: There are many paths that your business can take to specialize.

Learn About the Different Types of Towing Businesses
There are many types of towing, just like the thousands of vehicles on the road. These include transporting vehicles from where they were broken down to a place that can fix them. However, some are more specific.
These are some of the most sought-after types of towing business:
After-accident clean-up: Some towing companies specialize in picking up cars that have been damaged after a collision.
Contractor for roadside assist company: AAA, and other roadside companies, bring work to local towing companies.
Large load: Have a look at a house or half-house cruising down the highway. Towing is the practice of towing large loads.
Vehicle transport: Some tow truck drivers are skilled in long-distance transport.
Other: Some companies tow other items, such as boats.

Now, to Start, Create Your Business Plan
Since we have made the basics clear, let's start by letting you know how to get started.
Your business plan will guide you in building a successful business, and it is where you should ALWAYS start. It will also guide you to get a loan if you require it.
A solid plan and an idea are the foundation of any great business. Although it may seem daunting, writing a business plan is not difficult. It involves putting your thoughts on paper and getting them out of your head.
It is important to determine what kind of towing services you offer and to whom. Do you plan to tow all the trucks yourself or have a team of drivers to help you? These decisions will determine the structure of your business.
You should also create a budget outline. What amount will you spend on a truck and other startup expenses for your business? Branding, marketing, licensing, and insurance are all important considerations.
Then, you can determine the price your business will have to charge to make it profitable. Do you charge per hour or flat rates? What are your charges for after-hours services?
It's a good idea at this stage to establish specific processes for your tow truck business. You should, for example, document the steps you will follow from the time your phone rings to the moment you deliver the vehicle to its destination.
This is also a good time to make decisions about billing and bookkeeping. If you plan to spend the most time on the road, it will be easier to document each process and hire an assistant.
To give you a better overview, you should include these points:
Think about which clients you would like to serve.
Most people think of a tow truck when they think about roadside assistance in case they have any car problems. You can provide many services and clients you can serve across multiple industries, so you need to know who you will be targeting regardless of how many people part of it.
We can include a long list as it is more than just helping to move a car from one place to another. However, some of the basics include Assistance for the general public on the road, towing vehicles impounded, towing services in the city, auto repair shops, enforcement of the law, and going to auction houses.
A strong financial management system will help you to be successful down the line. Capital is the key to your business's survival. Without capital, your business will soon be shut down. 
When going over this step in your business plan, make sure you work on creating a budget for your business.
You can ensure that your budget is well-planned to have sufficient capital to cover overhead costs and grow your business. Reexamine your budget if your business is experiencing financial difficulties.
When doing so, consider factors like permits and licenses, tow trucks and how much they will cost, insurance, salary for employees, marketing expenses, vehicle maintenance, gasoline, and more.

Select Your Equipment
Overall, every step we will mention here is part of a well-made business plan, but we want to move a bit more from it. This is why we will start going over very specific steps from here. 
The purchase of the right tow truck can be one of the most expensive but crucial investments in your company. 
A new tow truck may cost you $100.000. You can save money by buying a used truck, but you will usually have to sacrifice performance. These are the types of tow trucks that you can use for your business:
Flatbed trucks: The most common towing vehicle. The flatbed's flat top and long empty bed make it easy to transport the vehicle on the flatbed.

Integrated tow truck: These heavy-duty trucks can tow large vehicles such as buses or trucks.

Tow truck hook and chain: This type of tow truck was popular before flatbed trucks took over. This tow truck is ideal for transporting damaged vehicles to the junkyard.
Your equipment requirements will depend on the type of towing company you are starting. 
If you aren't sure or want to go over most options, flatbed trucks are the most versatile and widely used type of tow truck.

Separate Personal and Business Expenses
It is essential to keep your business and personal assets separate. It is recommended that you open a bank account for it. This additional step serves two purposes.
Taxes: It's easier to review your business expenses for tax write-offs when you have a clear line between your personal assets and your business assets.

Personal liability: If you create an LLC or corporation, you will need to separate your personal and business assets in order to benefit from your personal liability protection. This will protect your personal assets in any legal or financial dispute.
One way to differentiate your business and personal assets is to open a business bank account. You can also open a Business Credit Card that you will use to pay all business-related expenses.
Pricing Your Towing Services
Towing vehicles will increase your revenue. The charge may include a flat fee, a mileage fee, and sometimes a storage cost.
Most tow truck companies charge between $75 and $125 for their services. Towing the vehicle can cost you between $2-4 per mile. You can charge a storage fee if you keep the vehicle in your custody for a longer period of time.
It all depends on your competitors as well. How much are they charging? How much can you make with this business based on your investment? 
You need to consider more than just what you think the business is worth and how you want to make from it.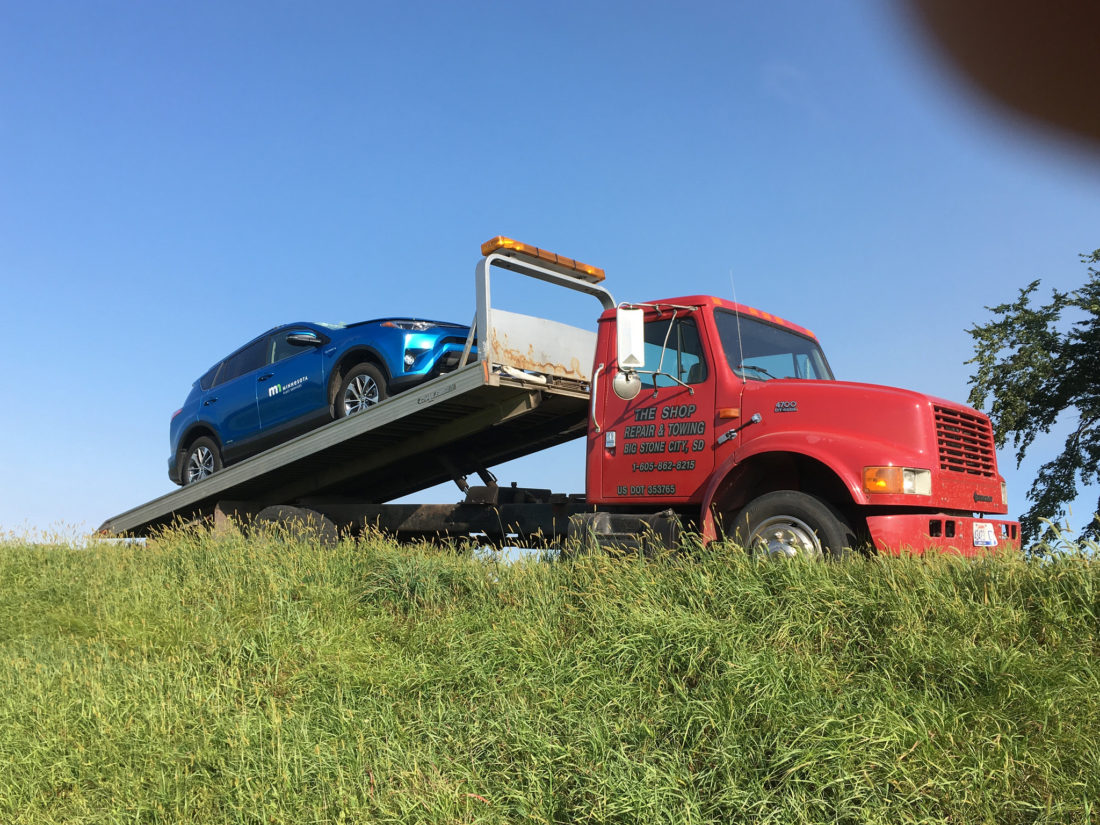 Register Your Company
Before you can open your business doors, you will need to complete certain paperwork. These are the steps you need to follow in order to register your business with your state or local agency.
The business entity you choose will affect your tax filings and risk exposure. We have narrowed your choices to three of the most popular ones.
Sole proprietorship: This type of business structure requires the least paperwork and is the easiest. You file both your personal and business taxes together. This simplicity comes at a price: you assume total liability, which means that both your personal assets and business assets are at high risk. 
Limited liability company (LLC): LLCs can either be created by an individual or together with business partners. This business structure is ideal for tow truck companies because it provides personal liability protection. You, the individual, are protected in the event of a legal dispute.
Corporation: A corporation is a good option if you want to grow your company to a national level. Independent entities enjoy many of the same tax benefits and liability protection as LLCs. There is, however, more paperwork involved, such as writing bylaws or forming aboard.
Secure a unique business name.
There are more than 30 million registered businesses in the United States alone. Unique business names ensure that your business is not confused with other businesses. 
Once you have chosen a name you like, you should confirm it with your secretary of state's office and with the U.S. Patent and Trademark Office.
Make sure to verify that the domain name is still available. Marketing purposes require you to have an online presence. Sites such as Name.com and GoDaddy.com can help you verify that the domain name is still available.
Register to get an employer identification number.
To expand your towing company, you'll likely be hiring more drivers. Register online for an employer identification (EIN) with the IRS before you can do this. This number is crucial for filing taxes and applying for funding.

Secure Startup Financing
The catalyst for making your business plan a reality is securing startup capital. 
Because buying tow trucks can be expensive, this capital is essential for any business. These are some ways you can get the financing you need to start your tow truck company.
Get a loan for your business.
The first step to applying for a loan for your business is to check with your bank. Banks are reluctant to lend money to new businesses that haven't had a profit track record. 
Many other options, including online alternative lenders and SBA microloans, target new entrepreneurs.
A more specific type is another option. Commercial truck financing may be an option. Your tow trucks will be the largest expense. 
This is basically equipment financing but for trucks. Your trucks could also be used as collateral in this instance, which may make it easier for you to get a loan even if your finances aren't perfect.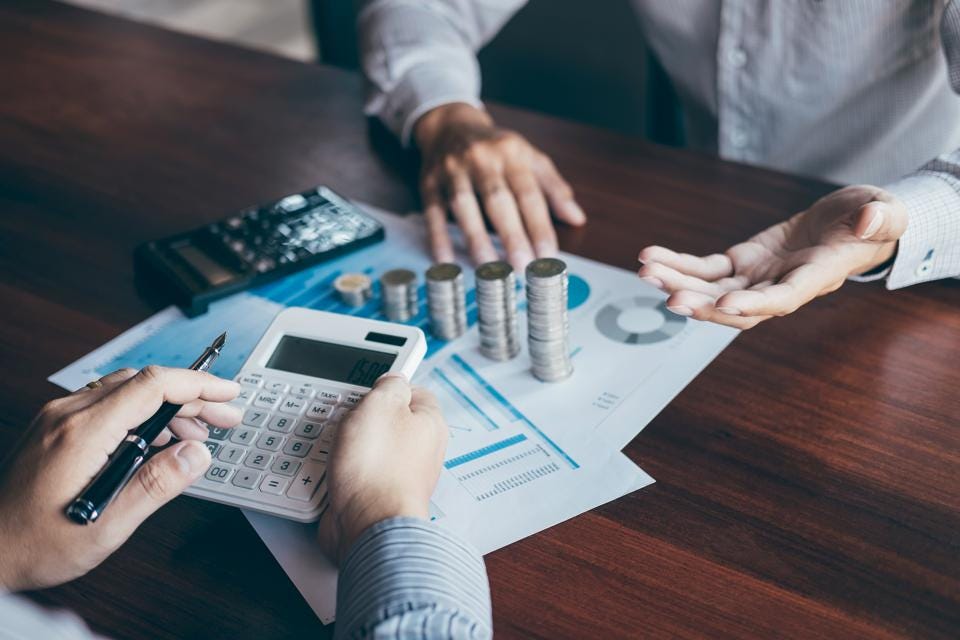 Your business can be self-financed.
This route, also known as bootstrapping, is for people who have the financial resources to start their own business. 
Because you will be putting your cash reserves at risk, self-finance requires financial discipline. S
elf-financing your business requires extra attention in the financial planning area. This extra risk comes with the added benefit of owning your business.
To help you get your business started, you can ask your family and friends for funding. 
Although this may seem informal, it is important to prepare formal paperwork to clear both sides on repayment terms. Crowdfunding is an option if your network is available.

Buy Tow Truck Insurance
Operating a tow truck company exposes you and your drivers to road hazards and risks. 
Insurance covers you in the event of an unfortunate accident. There are many types of insurance you can choose from for your business.
Auto-liability insurance protects you if you are at fault in an accident. It must also cover the property and medical expenses of the other driver.

Insurance for physical damage covers the cost of any repairs that are necessary to your tow truck after an accident.

Comprehensive coverage is helpful if your vehicle is damaged beyond a collision. This includes fire, theft, falling objects, or collision with an animal.

To protect your vehicle from damage while being towed by your tow truck, you will need to have on-hook coverage.

Uninsured motorist coverage covers you and your passengers for any injuries sustained by a driver without insurance or in a hit-and-run situation.
Start Marketing Your Business
Now that you have done all the work to get your towing company off the ground, it is time to start looking for clients. Your business will not succeed without them after all. 
These are some ways to promote your business:
Local SEO Ranking
Social media have revolutionized the marketing industry. 
But tow truck owners could see greater returns if they invested more in SEO than social media. It is more common for drivers to conduct a quick Google search to find a tow truck than to connect with you through social media.
Optimizing your content for SEO will help you rank for specific terms such as "towing in Miami" or even "towing in [STATE]." You can also narrow down your geographical region by county. 
Local residents will search these terms in Google to increase their chances of being found on the first page.
To increase your chances of being discovered, you should also create online business profiles through sites such as Yelp and Google.
Be a AAA contractor
Roadside Assistance is provided by the American Auto Association, a national brand. It might surprise you to know that many of their tow trucks are dispatched by local contractors.
Partnering with AAA has many benefits. Many members are AAA ONES, and they act as their roadside service providers. 
If any AAA members need your Assistance, you will get more business. Associating with this trusted brand will help you build your reputation and credibility. 
Start a Website
A website listing your services, experience, and relevant licenses and permits. It also includes an online request for a quote or booking form. If you build it with these items, you will have more than the average.
Your website should be optimized for search engines as well so people can find it and, with it, your brand and services. 
Use key search terms and phrases in your body copy, headers, and metadata. Make sure that your website is optimized for mobile and desktop users as well.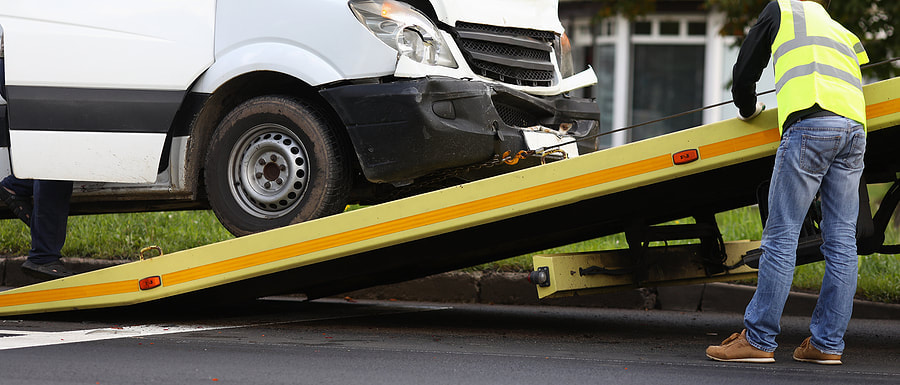 Positive Reviews Are Essential for A Successful Business
Reviews online can make or break your business. 
Ask your clients for testimonials and reviews, and then post them on your site (with their permission). You can monitor reviews on social media, and you can respond diplomatically to any negative comments.
In the towing business, reliability is crucial. You will need to be available for any time-sensitive jobs, regardless of whether you are serving businesses or consumers.
You will be able to show up on time and do the right thing when you partner with a company to help their clients. These clients will likely see consistency because you'll often work with them.
If you work directly with customers, gathering reviews on Yelp and Google will prove you are reliable. When people search for you online, the reviews will appear and speak for themselves.
Tips to Grow Your Towing Company
You should now have a good understanding of how to start a towing company, but there is always space for perfecting the process, which is why we believe those tips will close the gap in screwing it up when opening the business:
Keep great relationships with customers.

During working hours, be easy to reach.

Prioritize timeliness.

To take care of administrative tasks, hire an assistant.

Every customer should be given a business card.

Ask satisfied customers to leave a review on Google.
You will grow, but it won't happen overnight. As long as your clients are treated well, and your services are rendered as promised, you will be successful. Remember that your clients will call you at times of crisis, so be kind, compassionate, and patient when you appear.
The Local Lead Generation Process for Your Towing Business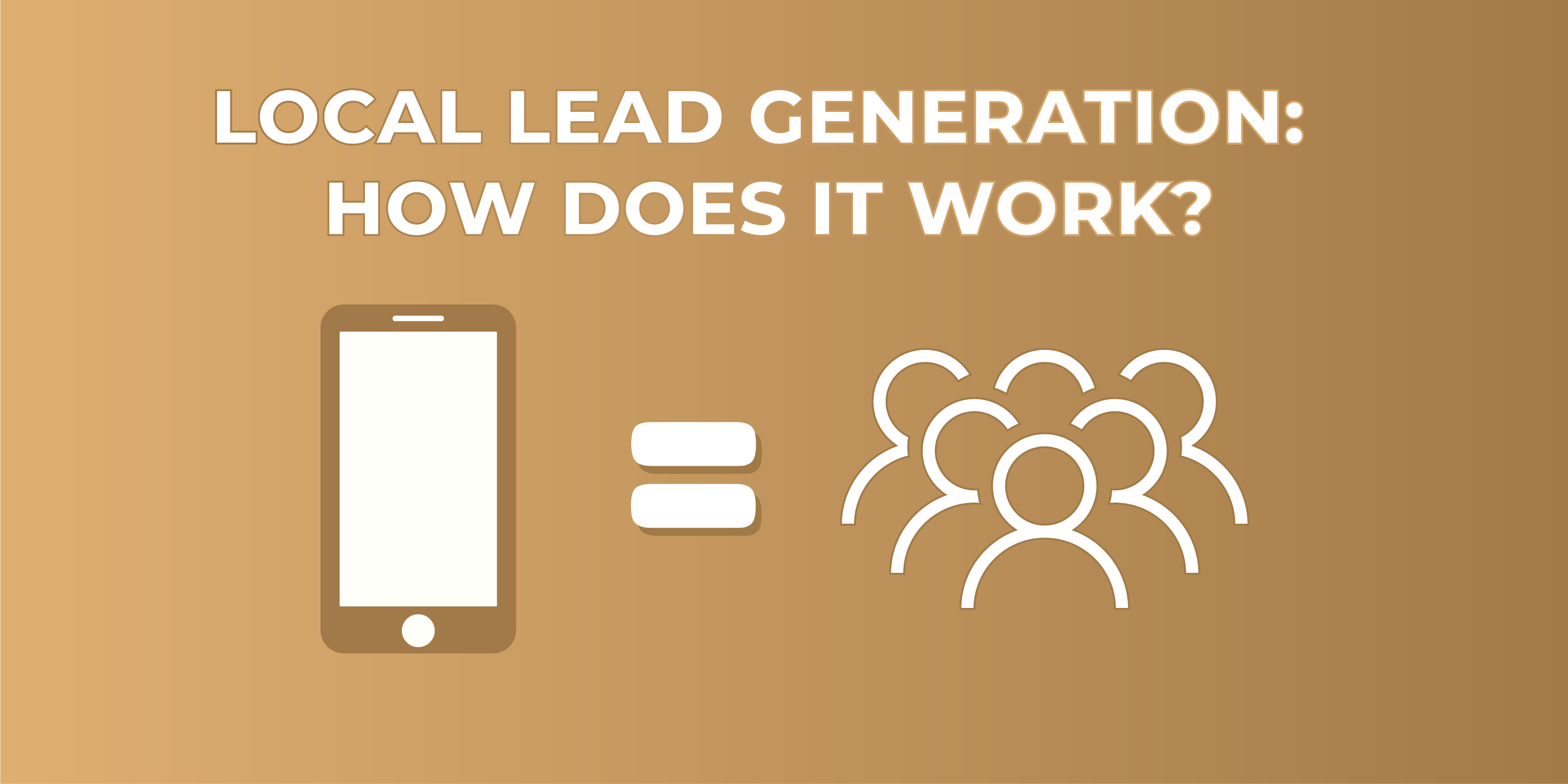 All right! So, everything is about building properties and generating leads. But how does the process actually take place? Are there other steps I need to know?
The steps I mention below are what students from our local lead generation program follow to generate leads for businesses like yourself. So I'll help you see what we do. And how if you join our program, you can simply generate leads for your own business (unless you want to start a side hustle and build a laptop lifestyle business).
Essentially, our lead generation can be divided into four steps:
The first is prospecting. You need to take the time to do market research on a niche (industry) and determine how many phone-driven businesses are there.
Keep in mind that this is local research as you need to know how many companies need leads. For example, you may search for "plumbing services Youngstown OH."
You will find dozens or even hundreds of businesses trying to get themselves in front of the customers by ranking on Map Listings, organic results, and even Ad.
The second step, building. When you find a niche (plumbing, tree services, a software company, real estate…), you will need to start building your digital properties. You don't need to be an expert in HTML or coding. It can be easy with the right tools.
The third step is now taking time to rank your lead gen website. With the site done, you need to work on SEO strategies and start dominating those Google search results. If you're new to SEO, it stands for Search Engine Optimization.
To keep it simple, it consists of the entire process of growing a company's visibility on search engines like Google and generating organic traffic. And remember this, local lead generation is part of the strategies.
Moving on to step four, once you rank the site, you will start getting your ROI and profits. You only need to rent it out to a local business interested in the leads the site generates. You can offer a couple of free leads to their move on with the actual pay per lead.
To review steps 1-4 above, I described it to a normal student who is building a lead gen business to help local service providers generate more calls. But replace the student with you as the business owner. And replace sending the leads to a business to simply siphoning the leads to your personal business.
By the way, fun fact, about 20% of our students in our local lead gen program are actually business owners who went through the program. And they use the skillsets we teach to generate leads for their own business.
An Example of Lead Generation: Home Advisor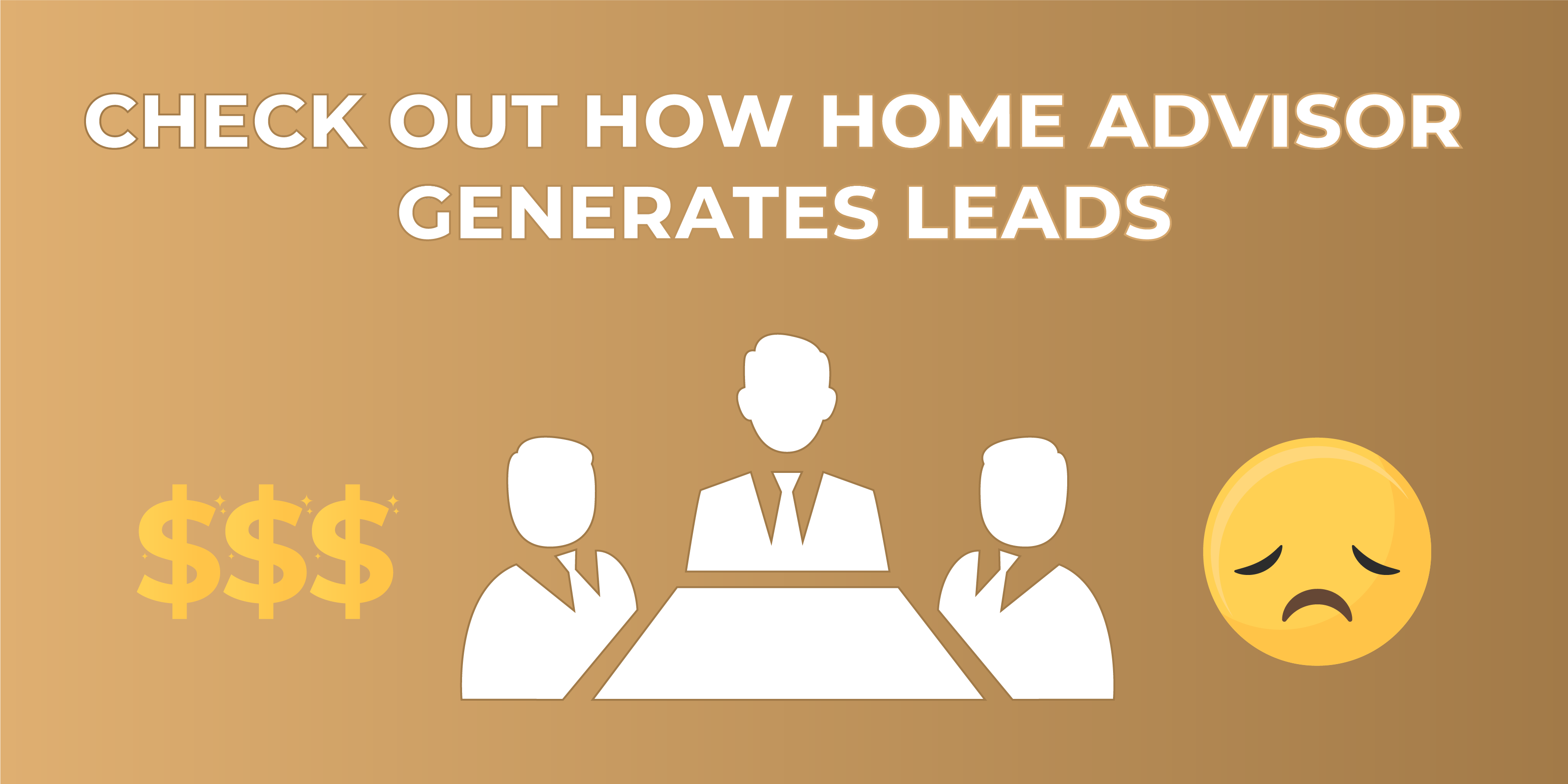 You must be thinking, "if lead generation sounds so good so far, how come I haven't seen any company?" That's the thing; there are many out there. You just don't know they are dedicated to it.
HomeAdvisor is one of the best examples you can find on the Internet as it is a top lead generation company that has spent millions building its brand but also earned even more zeros for this same reason.
They started small as everyone else but invested in building their brand awareness to make people who are looking for home services go to their website and find what they need. They are over 75% of people's first choice when they need those services.
If you don't get HomeAdvisor that much or need a refresh, users need to submit their information to request a service and get a professional or expert who can provide it.
HomeAdvisor's job is to share your information, which makes you a lead, with local companies so they can contact you and offer the service you're requesting. For sharing this lead information, HomeAdvisor gets paid by the companies. This happens for every single lead they send to multiple businesses.
Business owners who don't have marketing skills or don't even know how to have any online presence will always rely on those pages to list their services.  They will save time and effort, but companies like HomeAdvisor can make them spend lots of money as leads aren't exclusive (one lead is sent to multiple companies after all).
Using Facebook Ads aka Paid Ad Platforms: Do They Generate Leads?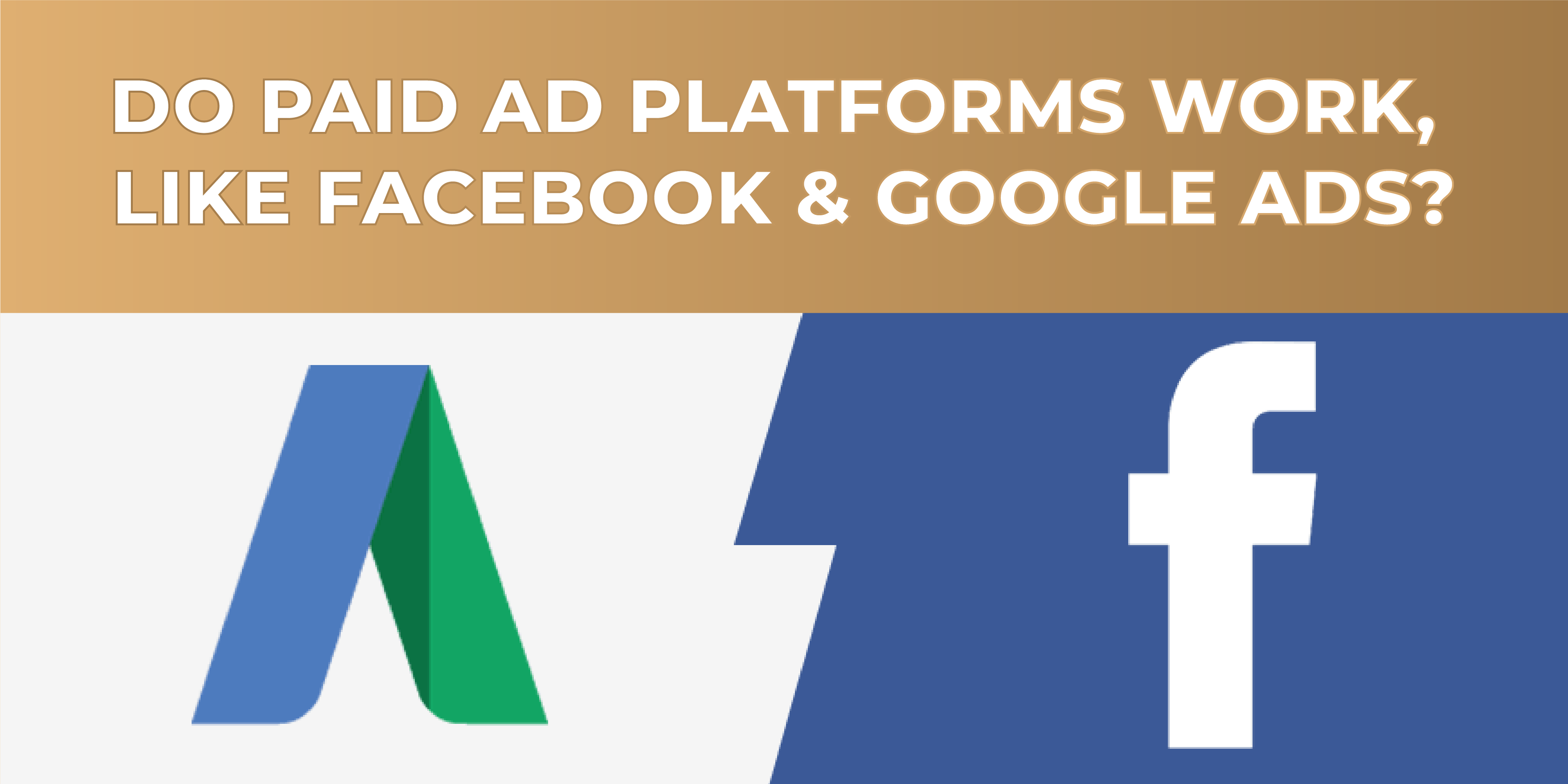 They DO generate leads. If not, no one would use them.
However, you need to remember two facts:
Paid ads or platforms can be expensive.

They don't generate "natural" leads.
Whenever someone sees or clicks in one of those ads, over 80% of them did it by accident or are trying to close/report it.
Why? Because they aren't looking for those services. At least not at the moment.
What those ads do instead is interrupt their time on the platforms. Users aren't there to find companies or businesses unless they are searching for a specific company's user, and for that, there's a search bar. This is why it is hard to convert them to actual customers who will show interest in the companies' services. Also, you're limited by a budget.
When using lead generation, everything is organic. You aren't forcing others to pay attention to your business but rather being there when they need you. This is why Google's organic traffic will always beat paid ads, and the reason companies continue investing in it, which is a lot cheaper as well.
What Is Local SEO?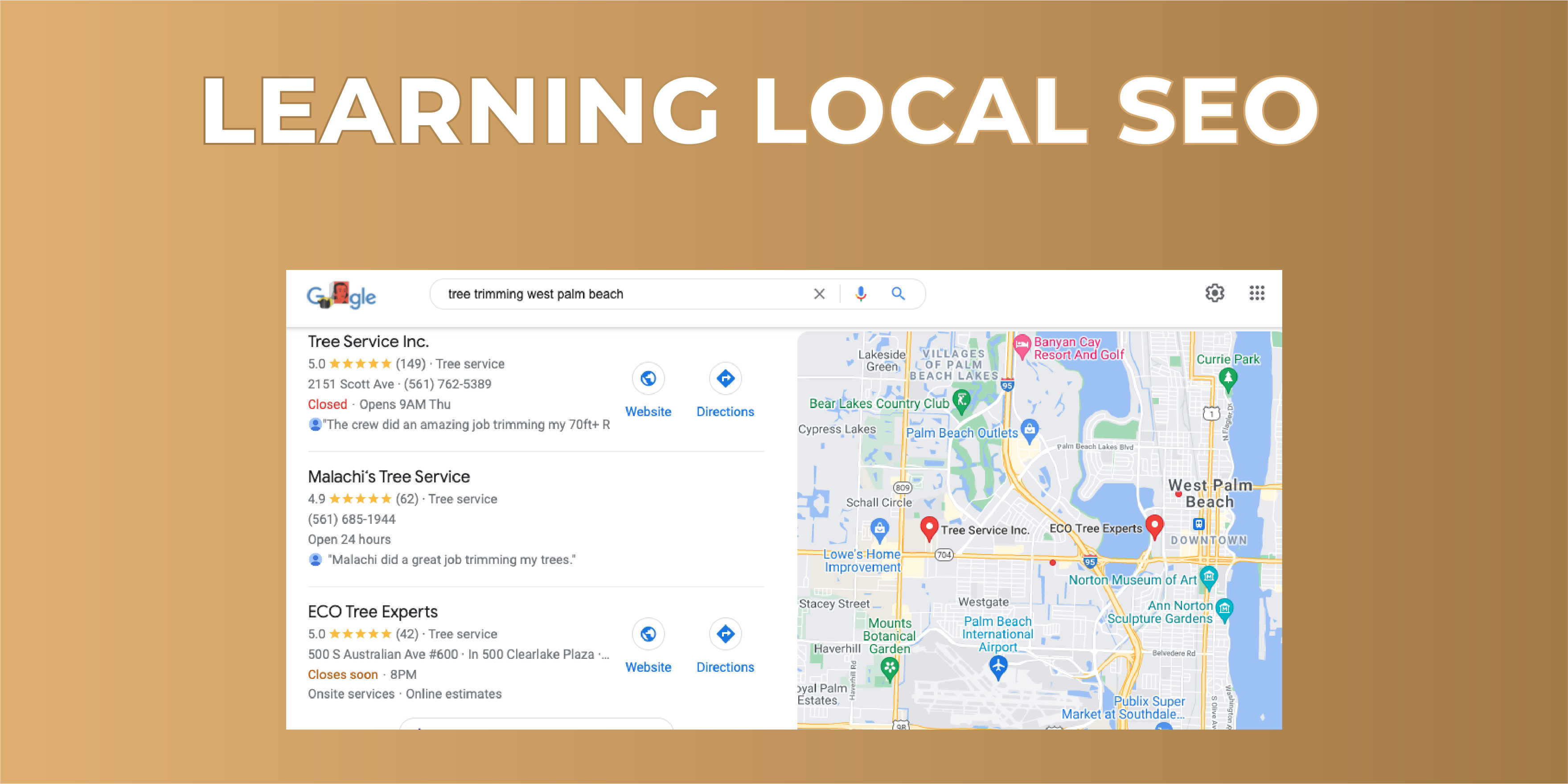 Don't worry… I didn't get it at first either. Following the short explanation, local SEO focuses on scaling businesses' visibility on search engines. However, this is only for those who serve their communities face-to-face.
What does this mean?
Experts and professionals like painters, plumbers, and dentists (but not only them) offer their services to their local customers. Why? Because they can't deliver them unless they are located in the same area of their customers.
To make sure those businesses get more leads, you need to rank them locally by claiming the business listing on Google to place them on Map Listings. Local SEO also involves online reviews, citation management, and how you manage your entire online presence in the local area.
If you are going to bet on lead gen, you need to adapt yourself to today's world: The Internet.
Keep in mind that although traditional channels and methods like billboards, warm calls, and pamphlets still work, they aren't part of your tools. Whenever someone needs a service, they go to Google and search for it.
"Dentist in Miami" or "plumbing services in Orlando," etc. And you can keep coming up with services or professionals people need and look for. Thus, you need to make sure you're using Google to get the companies in front of their clients.
Users will always click on the first search results (those near the top), and many of them will be either Ad links (people paid to place their websites there), Map Listing, and then you get websites. Almost all of them are your goal and where you should always aim to place yourself.
Can My Towing Business Utilize a Local Lead Generation Strategy?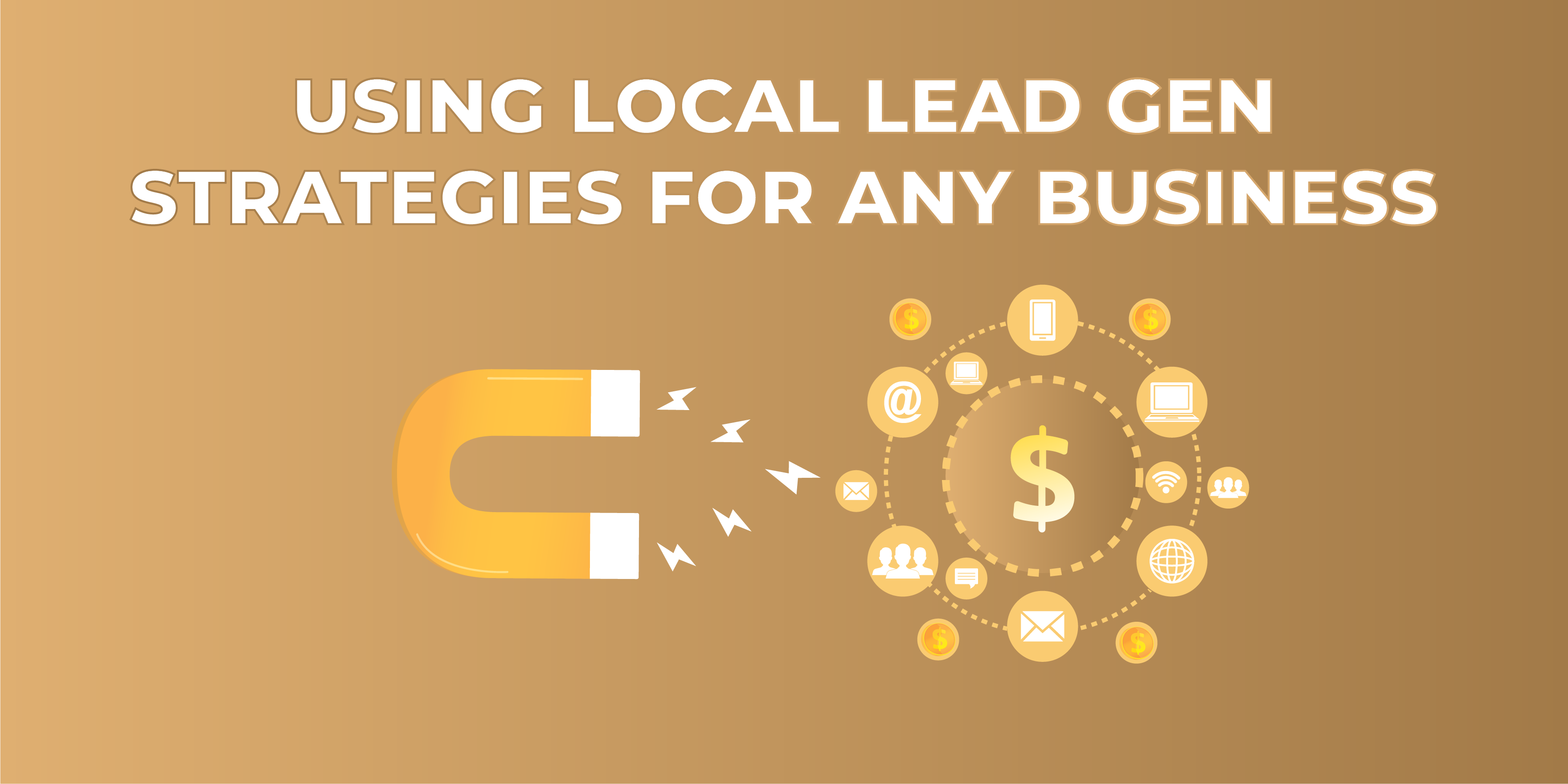 If you want customers, you better know you need it. Following the previous explanation, lead gen is all about placing businesses in front of their customers, choosing them over their competitors.
Put it simply – it's all about closing deals and having clients for those companies to make money. The main difference with the usual methods companies use for this is how lead generation approaches different channels to get them in the right place of the market to get customers.
Those channels are all focused on the Internet as most people are searching for products but also services across the net. The issue is that the Internet is way too broad, and businesses don't know how to place themselves. They usually try, but they get one common result: losing money and time.
How Powerful Are Organic Towing Leads from Google?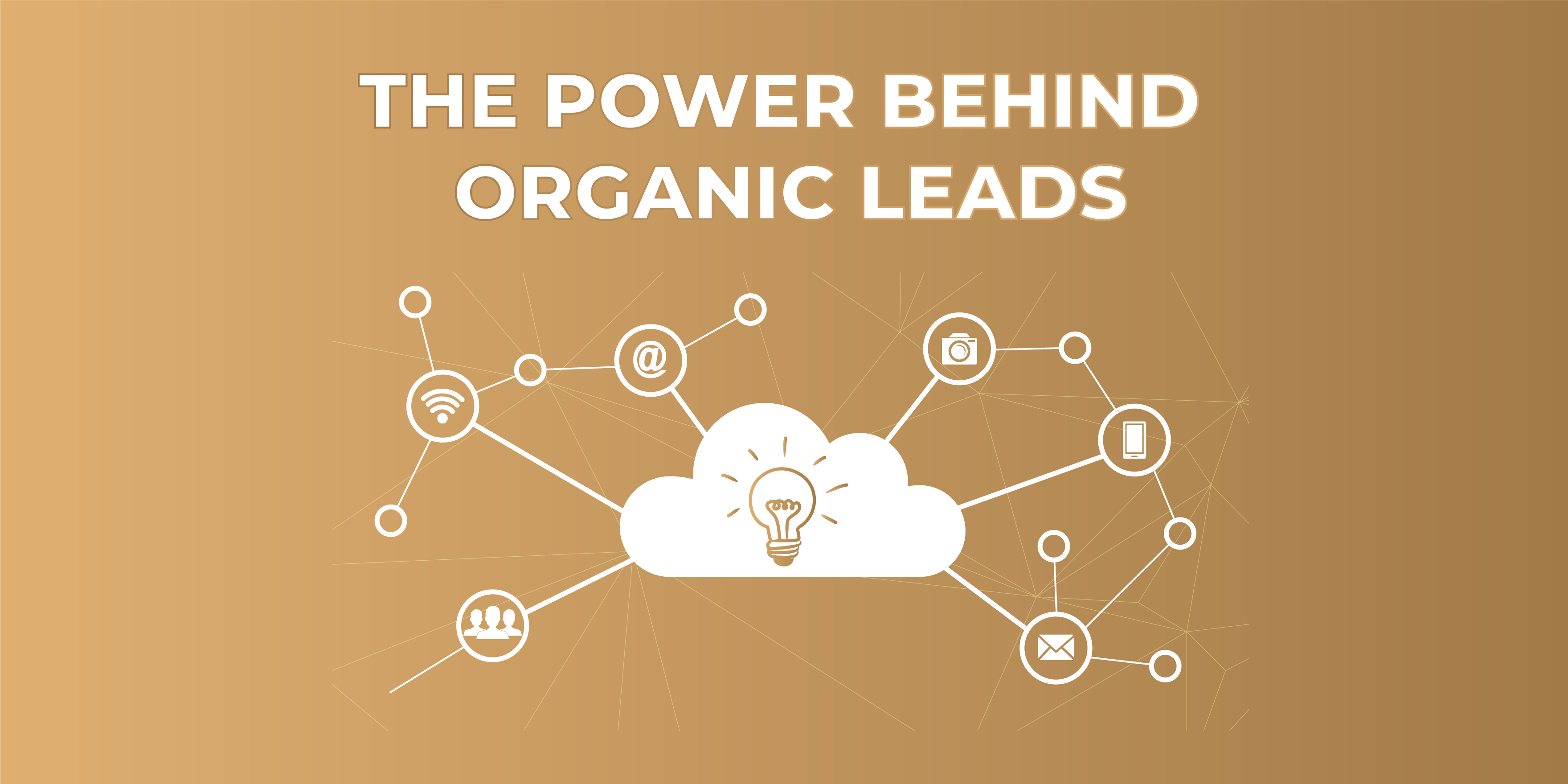 For companies looking for customers, it's everything. For you? Pretty much the same. When you build a business with digital properties, you get to make thousands of dollars a month.
This isn't a "get started today and get rich tomorrow" thing, but it is HIGHLY scalable, and ROI + positive results are guaranteed. Learning a fairly decent and very needed set of skills to create your digital properties and start ranking them on Google is required.
I have invested in several online businesses over the years, and if there's something uncertain, whether you will get your ROI or not, even more than the actual profit.
However, this business moved my earnings from five figures a year to a month in ONLY passive income while sitting comfortably at home.
On my laptop. Anywhere. Anytime.
You can look at one of the first sites I built back in 2016, and it continues making me over $1.000+ every month. The best part is that I don't need to touch it or the rest I've built over the years, just like this digital property.
What Makes Lead Generation SO Alluring?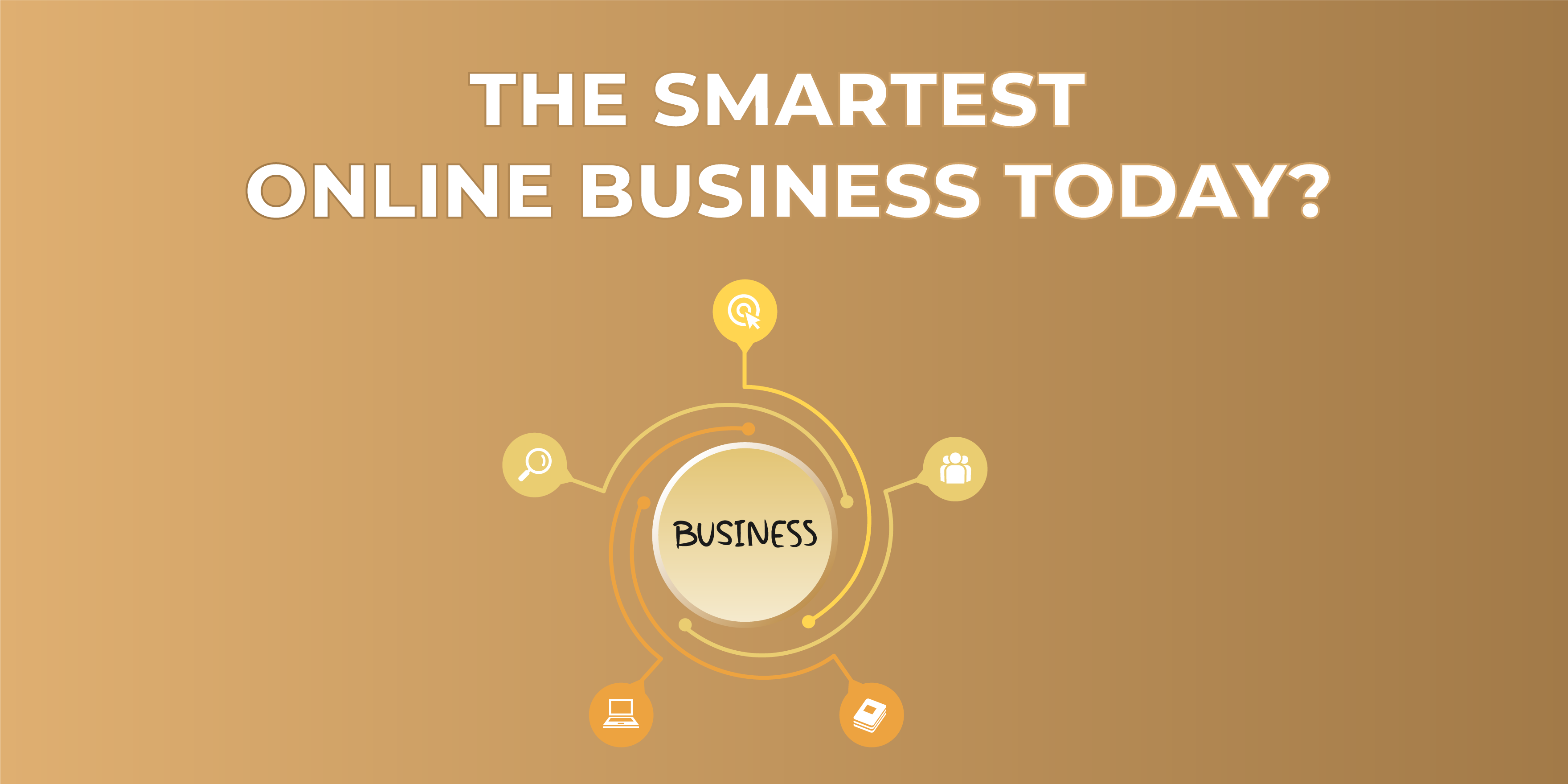 Here it goes: you can work from home.
The main issue with regular business opportunities is how much you need to invest in staff, equipment, or rent to have a place to sell your products or offer your services.
We all know the hassles of traditional businesses that involve regular expenses, which are extremely high.  Can you afford it? I don't think so, and even if you can, is it worth it? Now, it isn't only about the money. You also need to put in a lot of work, and it isn't only during the first couple of months or years. Usually, it is as long as you continue running it.
You can save yourself those headaches and bone-breaking tasks and expenses with lead gen since it is more about generating leads with digital channels—mainly websites.
Websites can be VERY cheap to build, and with many tools online, you get to do it in a couple of hours instead of days. Any virtual or digital business is scalable and won't need constant maintenance.
So, let's summarize this:
You save money in regular expenses with traditional and most online businesses as what you need is yourself and digital properties (websites).

You can bet on passive income.

 There's no need to hire more people to get started.

You can generate leads in multiple industries, which allows you to work on any niche you want.
How Can I Get Started in the Local Lead Generation Program?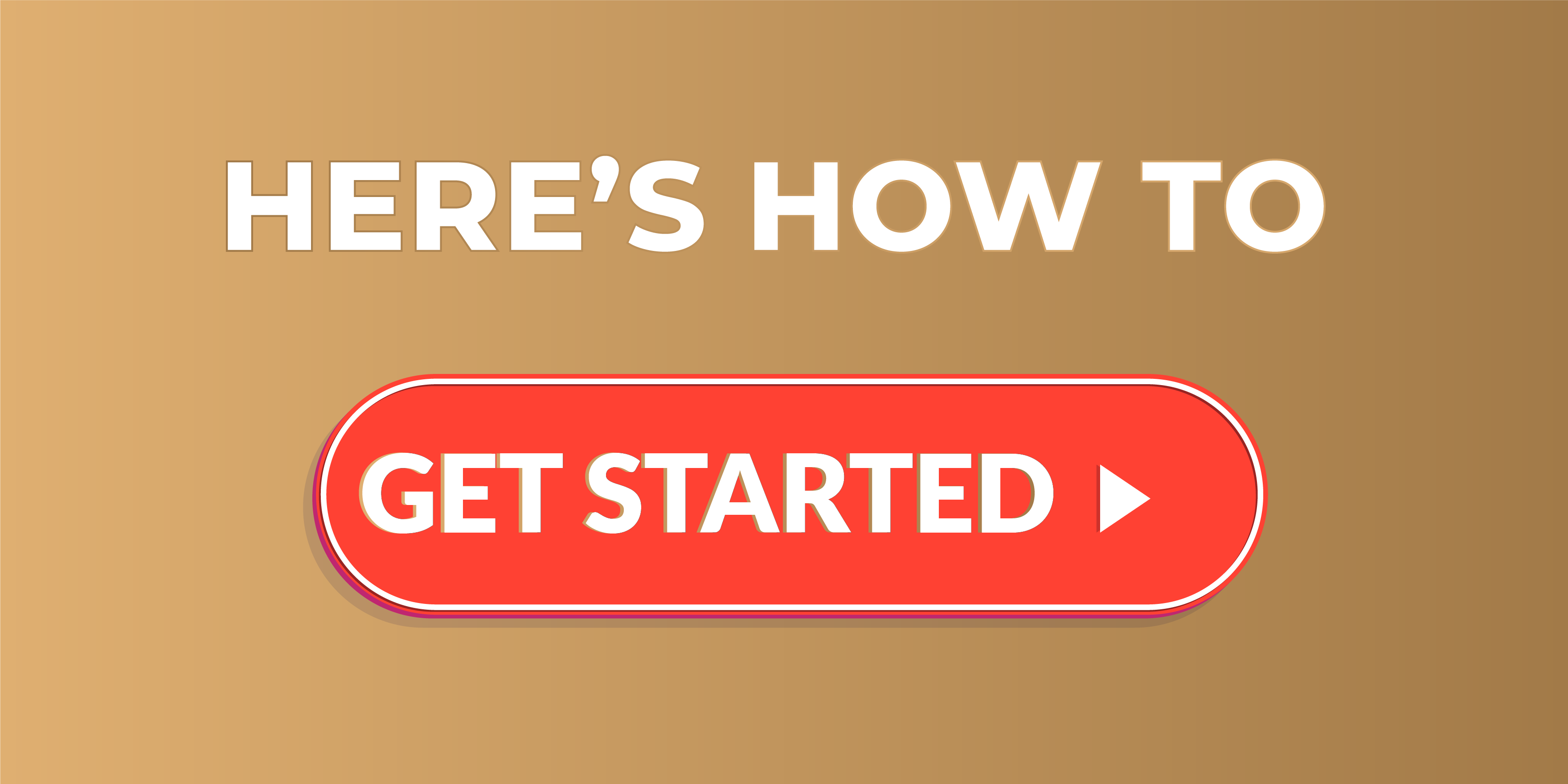 Anyone can start and learn. That's the beauty of this business model. I knew nothing about SEO, Map Listing, and everything I've mentioned so far. It is all about learning the skills, gaining experience, and deciding to take the step.
Remember that this business model will never get old as business owners are always looking for leads. They need to do business and scale their companies. Why not do the same while helping others and still making money?
You can start with this local lead generation course highly recommended for anyone wanting to grow in the business. It is a close training that will take you through each step and make sure you are able to get your ROI, profits and take control of your life.
You will be added to an incredible lead generation family ready to help you 24/7 when asking questions on the group. Anyone is welcome who's willing to put in the work. Click here to watch the lead gen webinar.