Dogecoin (DOGE) is a crypto that started literally as a joke but has turned to be one of the most stable coins in a volatile market. If this coin was born out of a meme, why do people take it so seriously?
Many factors influence the popularity and status of the coin. It is not a joke anymore. Instead, it is something worth learning about if you want to invest in cryptos.
We will also be discussing its history and usage so that you have a good idea of its value and functionality.

Answering Your Doubts: What Is Dogecoin?
It is difficult to explain cryptocurrency simply and understandably; however, we wish it was.
We do our best to make it accessible for everyone. This meme coin should be easier than others.
Dogecoin (DOGE), a peer-to-peer, open-source cryptocurrency, is just like the rest of the coins in the market.
Since its December 2013 launch, it has been considered an altcoin as well as a humorous meme coin. Its logo features a Shiba Inu dog, and people find it more appealing to invest in it because of this.
Dogecoin's blockchain is still a good idea, even though it was made as a joke. Dogecoin's underlying technology is derived from Litecoin. The most notable characteristics of Dogecoin's script algorithm are its low price, unlimited supply, and script algorithm.
You read it right. DOGE does not have a supply limit, unlike Bitcoin and other cryptocurrencies.
Dogecoin miners earn 10,000 DOGE per block, adding new blocks each minute.
This means that 144,000 tokens are added each day to miners' wallets.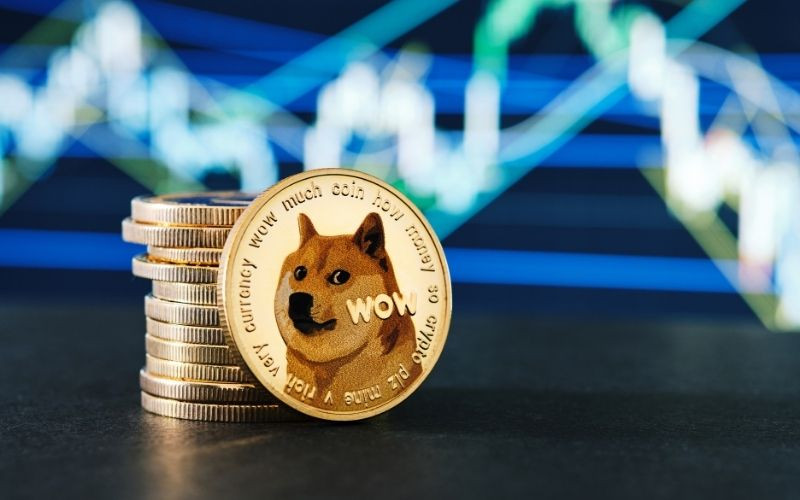 Dogecoin's History – From the Beginning to This Date
Jackson Palmer, a product manager at Adobe Inc.'s Sydney, Australia office, is the one who created this meme coin.
Contrary to what you might think, he did not create Dogecoin in order to join the cryptocurrency industry. He created it to satirize the hype surrounding cryptocurrency.
His colleagues describe Palmer as a "skeptic-analytical observer" of emerging technology. His first tweets about his cryptocurrency venture were tongue in cheek. After receiving positive feedback via social media, he purchased the domain dogecoin.com.
DOGE's beginning doesn't stop there. Instead, we moved to Portland, Oregon, where Billy Markus (a software developer at IBM) was struggling to promote his efforts to create a digital currency.
He came across Dogecoin during this time and decided to contact Palmer to obtain permission to create the software that underlies the actual coin.
Markus began to create it and based Dogecoin's code on Luckycoin. Luckycoin itself is derived from Litecoin.
Block mining was initially offered a random reward. In March 2014, a fixed reward was introduced. Dogecoin, a proof-of-work coin that uses Litecoin's scrypt technology, is called Dogecoin.
Markus and Palmer launched the coin on December 6, 2013, thanks to their efforts.
Dogecoin's value rose by more than 300% just two weeks later. This could be due to China banning banks from investing in cryptocurrency.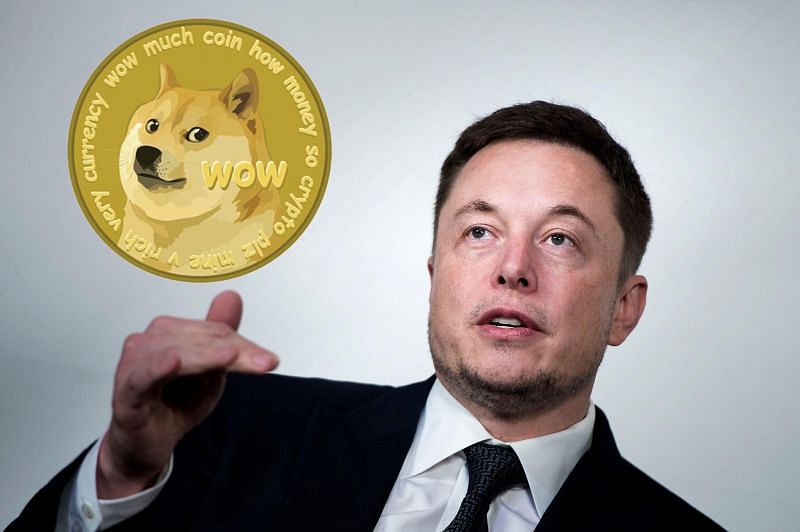 Simply put, these two founders created the coin. Since then, they have managed to achieve better results.
Dogecoin was quickly a hit, and they used the Shiba Inu dog logo to market it as a fun version of Bitcoin.
Dogecoin's casual presentation was suitable for both the growing crypto community as well as the target audience on platforms such as Reddit and Twitter.
Dogecoin can be described as an "inflationary" coin, while Bitcoin and other cryptocurrencies are deflationary due to a limit on how many coins can be created.
Bitcoin releases a certain amount of coins every four years via mining rewards. It is then halved, and its inflation rate is also halved until all coins have been released.
DOGE continues to release more and ensures that they are easily accessible.
A few years later, Dogecoin's value soared along with the rest of the crypto-verse's during 2017's bull market, but then it fell with the rest of the crypto-verse in 2018.
Dogecoin's price increased in summer 2019 along with the rest of the crypto market. Fans couldn't hide their excitement when Binance listed the coin. Elon Musk, Tesla CEO, also showed his support and made the currency more valuable.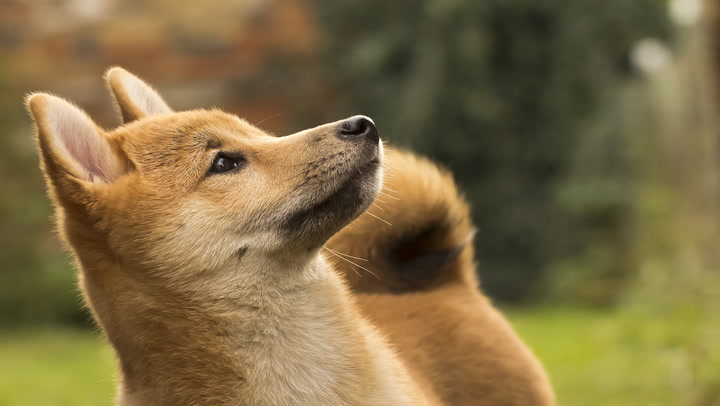 What Is the Secret To It?
Dogecoin, a variant of Luckycoin that is now defunct, is itself a 'fork" of Litecoin, which is also a fork in Bitcoin. A fork is when a blockchain diverges from one possible path. This can lead to a complete protocol change and eventually the creation of a new cryptocurrency. After a hard fork, Bitcoin Cash was created in 2017.
The Dogecoin blockchain can process 30 transactions per minute, which makes it much more efficient than Bitcoin. It uses a proof-of-work consensus algorithm called Auxiliary Proof Of Work. This allows people who are mining other proof of work cryptocurrencies (mainly Litecoin) to simultaneously mine DOGE at no additional expense. This is merged mining.
Dogecoin's first block rewards were random. They ranged between zero and one-million DOGE. This continued until the supply reached 100 billion in February 2018. Each block that is mined yields a reward worth 10,000 DOGE.
Dogecoin does not have a supply cap, and one block is mined each minute. Palmer stated that this was a mistake and that the supply limit should have been set to 100 billion. Because it lowers the cost of DOGE, it was deliberately left "unfixed."
Dogecoin is similar to Litecoin. It uses Scrypt technology which has lower hash rates (a measure in computational power per second) as well as uses less energy than Bitcoin's SHA256 mining algorithm. With a supply limit of 21 million coins, Dogecoin is very different from Bitcoin. More than 18.5 million of these have been mined.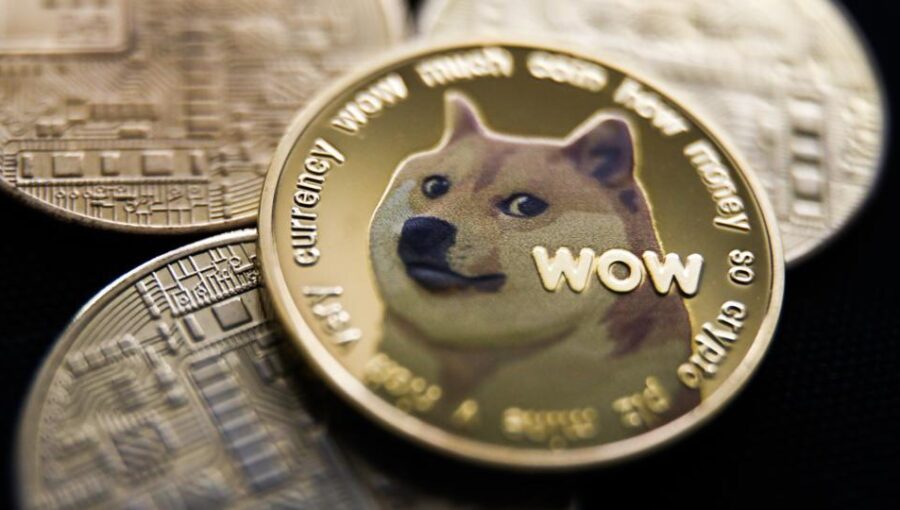 The Dogecoin Foundation, a registered non-profit organization in the U.S. state of Colorado, was established to support philanthropic initiatives within the community.
The foundation sponsored the Jamaican Bobsled Team in 2014 to participate at the Sochi Winter Olympic Games. They then sponsored NASCAR driver Josh Wise, who wore the icon on his jacket and car at the Talladega All-Star Race 2014. The foundation also sponsored doge4Water, which helped to fund the construction of clean water wells in Kenya.
Reddit threads proclaim Dogecoin's value as a new global currency. Tesla chief executive Elon Musk stated that Dogecoin was created as a joke to poke fun at cryptocurrencies.
But fate loves irony. Ironically, Dogecoin could become the currency of Earth in the future. Musk's tweet critiquing Bitcoin's energy consumption resulted in a 30% drop in its value.
He is still positive about Dogecoin with his Tweet, in which he stated that he was working with its developers to improve it, causing a price surge – and his Tweet asking his followers if they would like Tesla to accept Dogecoin.
Dogecoin has strong support, and recent increases in meme currencies and shares like GameStop show that small groups of investors can move markets.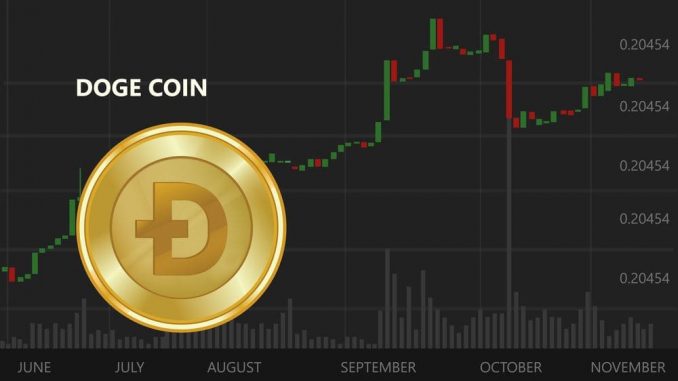 Bitcoin vs. Dogecoin
There are a few key differences between Dogecoin and Bitcoin. Dogecoin is faster and easier to use mathematical equations to record and complete transactions. This makes it more efficient in processing payments.
"While it can take 10 minutes to ratify new Bitcoin blocks, it takes just one minute for the process on the Dogecoin Blockchain," stated Gary DeWaal (chair of Katten's Financial Markets and Regulation) group.
A significant difference is that there is no lifetime limit on how many Dogecoins can be created. The lifetime limit of 21 million Bitcoin limits the number of coins that can ever be created. This limits the number of Bitcoins that can be created and forces miners to work longer and harder to earn them. It also helps to ensure Bitcoin's value and ability to grow over time.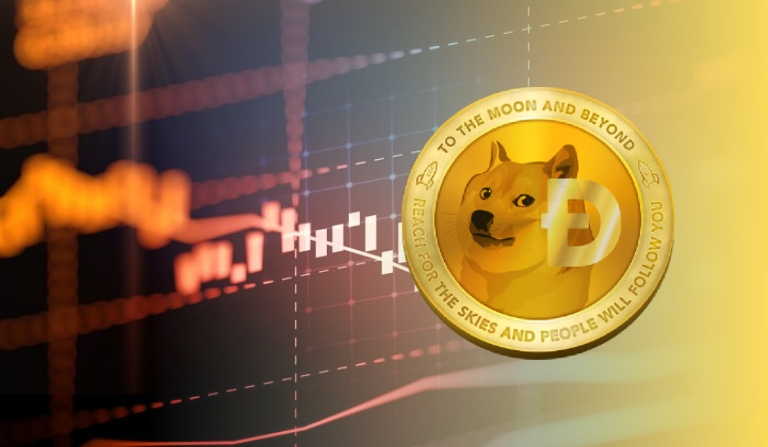 How to Buy Dogecoin
Dogecoin can be purchased on cryptocurrency exchanges like Kraken or Binance. You will need to open an account and fund it with U.S. Dollars or cryptocurrency. The exchanges allow you to purchase and trade cryptocurrencies, including Dogecoin. Dogecoin purchases are not supported by the leading crypto exchange Coinbase.
Robinhood and TradeStation are two examples of online brokers that allow you to purchase Dogecoin. This is in addition to traditional assets such as stocks, mutual funds, bonds, and other conventional assets. Although they don't offer as many cryptocurrencies as exchanges do, Dogecoin is usually available.
It's best to transfer your Dogecoin to a crypto wallet once you have purchased it. You can have a variety of wallets, including online services like Coinbase. While you cannot purchase Dogecoin from Coinbase, you can store it on your Coinbase wallet), apps for your mobile device, or even a hard drive. The wallet is secured with a password. Your coins are kept outside an exchange, so there is an additional layer of protection against hackers.
Dogecoin was not yet mainstream. Its price soared, and you could still earn coins by doing simple tasks online.
What Is the Best Way To Spend DOGE?
This is the part most people don't get: How the coin is spent.
It is difficult to understand how someone could use a coin that looks funny. It is easy to grasp the process in this instance.
Dogecoin's low cost makes it an excellent choice for small daily payments.
This altcoin offers a safer payment method than another cryptocurrency, and Dogecoin operates on a fast blockchain, so transactions are seamless. They are faster, and businesses are more likely than others to accept the coin due to their low transaction costs.
This is how to use it if you're still unsure:
Regular payments

Reddit tips online content creators

Donate to charities
Dogecoin can also be used online to purchase at merchants that accept it. And, contrary to what you might think, you will find merchants such as those online travel agencies, videogame sellers, and web hosting companies.
It is used for tipping on social media platforms like Reddit and Twitter. Tipsters can use the altcoin to buy or invest.
It can be used to buy food, household items, and domain names.
It was designed to dispel the negative stigma associated with cryptocurrency, despite what the creator initially intended. Palmer still has one goal: to combat the greed within the cryptocurrency community.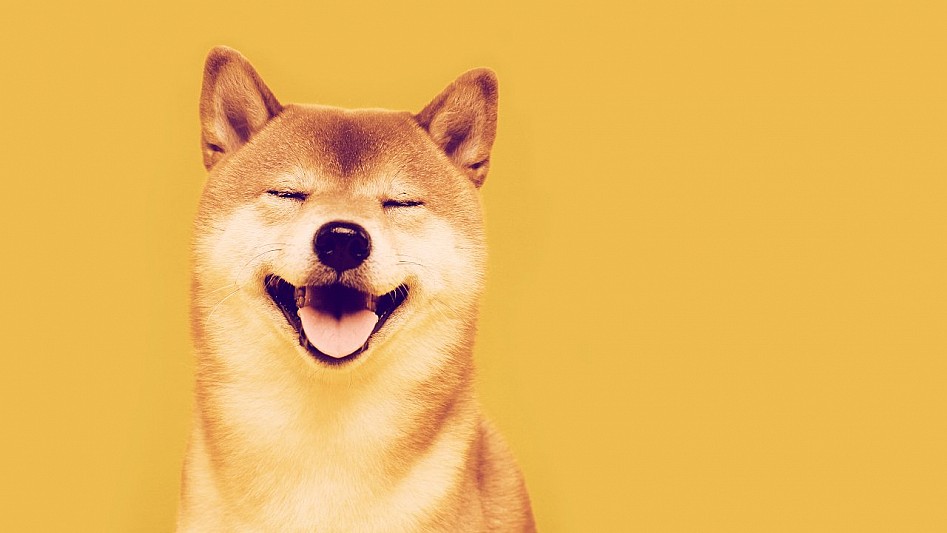 The future
It is difficult to predict what the future holds for Dogecoin and other cryptocurrencies. The biggest problem in the cryptocurrency space is the polarization of opinion. Commentators, YouTubers, and bloggers are either crypto haters (believing that Bitcoin or other cryptocurrencies will go the moon) or moon boys.
The rise in investor attention is part of a larger phenomenon where investors are investing more in speculative assets. Andrew Lapthorne is the global head of quantitative strategy at Societe Generale SA. He has mentioned Dogecoin to illustrate their rise to prominence.
The greatest obstacle to cryptocurrency's growth is its inability to be used for transactions, as with all cryptocurrencies. Meme cryptocurrencies are different from other cryptocurrencies in that their use is dependent on the users being attracted by the meme. Dogecoin's value will plummet if investors lose interest in this meme.
Dogecoin is one volatile cryptocurrency that is highly speculative.
The PROS to Investing in Dogecoin
What are the advantages of investing in Dogecoin? This is what most people wonder.
Dogecoin has returned 4269.38% for the year. What are the main drivers of such a price increase? What are the benefits of DOGE investing?
Many crypto analysts and speculators believe Dogecoin is a great option for new and experienced traders. Here's a quick overview of why Dogecoin makes a great investment.
Day Trade DOGE is Profitable
One of the benefits of investing in DOGE is that you can TRADE the cryptocurrency. Capitalizing on volatility can help you make a profit.
DoGE can be bought if you do your research on cryptocurrency. If you believe that DOGE will increase, you can exchange DOGE for USD coin or Tether.
You can convert your stablecoin back into DOGE as soon as the price starts to fall due to short-term investors selling off. You would then be able to accumulate more dogecoins.
Investors who are savvy about investments can reap huge returns from small price fluctuations due to their volatility.
Engaging Social Media Fans
One of the advantages of DOGE is its followers on social media networks like Reddit and WallStreetbets. You can monitor the chats and feeds of DOGE holders to find out where DOGE is heading. Some comments can alert you to an impending price rise.
Other comments can also be made to inform you about a price drop that could prove unfavorable for investors in the short term. A similar drop in price can cause an UPTREND, as DOGE can reach new high levels. This can lead to a lot of interest in the price.

Dogecoin Has A Friendly and Humane Feel
DOGE can be used to tip many people via social media depending upon the type of content they provide on a variety of subjects. It is also involved in many social causes. One of these is Dogecoin, which was used to raise $50,000 for a Bobsled team from Jamaica.
Dogecoin can also be used to sponsor athletes. Shiva Keshavan, an athlete, has benefited from the fundraising efforts made possible by the joke currency. DOGE sponsored Josh Wise, NASCAR's driver, on March 25, 2014. This was through a fundraising campaign that generated $ 55 and 000.
Participating in many humanitarian causes adds value to the meme-inspired currency. Even though it is a joke currency, these projects attract investors and traders to the asset, and they make positive decisions about adding the digital currency into their portfolios.
Several DOGE is Available for Purchase
Dogecoin can be mined infinitely, unlike other cryptocurrencies. It is unlimited in supply. Any individual can purchase DOGE on any number of cryptocurrency exchanges, whether they are looking for a hobby or serious investment. This availability increases liquidity, activity, as well as the usage of cryptocurrency. This is why 22,044 transactions involving DOGE – which was worth $73,222.209 during the 24 hours prior to writing this article – are so high.
Trade Volumes are Exploding Through the Roof
DOGE surged from 7th to 9th of May 2021. DOGE recorded a record $ 45 trade volume at the time of writing. 65 trillion. This represented a 78.11% rise in trade volume over Saturday's 8th May close of $25.56 trillion, a significant increase from Thursday's $18.99 billion. This vital statistic should be monitored daily. You can compare it with volumes from previous weeks and months. Due to the interest that was shown by thousands, if not millions of people in DOGE, the current figure shows DOGE as a digital asset with a strong buy rating.
Dogecoin Scales Faster Than Bitcoin
DOGE, a fan cryptocurrency, is built on the same technology as cryptocurrencies. It can verify transactions and prevent double-spending attempts by users. It provides secure access to money sending and receiving without intermediaries.
DOGE uses SCRYPT as its algorithm. The cryptocurrency has a much faster processing speed than Bitcoin. This could make it more attractive as a future transactional currency. DOGE will transition from being a tipping currency and humanitarian currency to becoming a digital currency that serves millions of customers every day once more institutional partnerships have been formed.

The Cons of Investing In Dogecoin
Not everything is perfect and as much as we would like to say that DOGE is the perfect match, you ought to keep these cons in mind:
There Are Questions Concerning Leadership's Beliefs in Cryptocurrency
Leaders should be able to lead by example. Dogecoin isn't seeing this. Co-founder Billy Markus sold all his dogecoins in 2015 to purchase a Honda Civic.
Charlie Lee from Litecoin did the exact same thing in December 2017. This raised questions about the asset's potential value if its leader decides to sell. It raises questions about future innovation and partnerships that could be achieved to increase the crypto's price. The coin is currently being held by social media followers and a handful of notable individuals, and not the people who should make decisions that will drive the cryptocurrency's value.
Dogecoin Depends on Its Fun Nature, and Not Any Real Innovation
Many investment stories on financial news portals tend to be too focused on the joking nature of meme currencies rather than any new breakthrough. DOGE was designed to make fun of other cryptocurrencies like Bitcoin and Litecoin.
A saturated market can lead to great innovation, increasing the adoption and integration rate of the digital asset. The cryptocurrency is gaining a lot of attention due to the hype. It could be worth upgrading its technology for decentralized finance applications, which could increase the price significantly.
It is still a joke and has been left to its own devices as a transactional currency. The price of a crypto asset is determined by its popularity. They decide when and how much to sell the cryptocurrency to other coins with strong fundamentals. This is an indicator that Dogecoin might not be a good long-term investment.
Associated with Pump and Dump Schemas
Pump and dump have been around for a while. It is illegal on regulated cryptocurrency exchanges. Because of its decentralized nature, it has not been able to reduce its influence on crypto markets. Pumping refers to when a group buys large quantities of coins. In this case, it is dogecoins. The asset's value is thereby significantly increased. They sell the assets at a much higher price than they originally purchased them for and make a large profit.
This causes many investors and traders to lose a lot of their long-term investments. Many people promote Dogecoin on social media. They decide to sell it off once the price reaches their investment goals. You could lose all your money if you don't keep an eye on your assets at least once a day.
Dogecoin is Not the Number 1 Transactional Currency
Dogecoin is based on blockchain technology's basic layer. It has the primary function of sending money and receiving it over the internet. DOGE is a digital currency and cannot be used like another cryptocurrency such as Tronix or Ether (ETH). These cryptocurrencies power the respective blockchains and serve as transactional currencies.
The most used transactional currencies include Bitcoin (BTC), Litecoin(LTC), Dash, DASH, Bitcoin Cash (BCH), Ether (BCH), Bitcoin Cash (BCH), Bitcoin Cash (BCH), and Bitcoin Cash (BCH). Millions of merchants around the world use them. Trustworthy institutions like PayPal and Skrill are among the merchants that allow users to buy items and also sell, trade, and hold cryptocurrencies in their wallets. DOGE's liquidity and activity are not good. This is something you need to consider before making any investment decision.
Infinitely Minable
Cryptocurrencies such as Bitcoin, Litecoin, and Dash will thrive on the final supply cap. This is why many analysts and experts foresee great trading prices in the future for these assets. DOGE is not a word that can be used in the same sentence. It was created in 2013 with a maximum supply limit of 100 billion. All the coins were mined within a little more than two years after its creation. Instead of allowing demand and supply to drive the price, developers added 5 billion coins annually to the maximum supply.
This removed the crucial principle of scarcity that was a key to the future of DOGE. There was more than 129 billion DOGE in circulation as of December 2020. Due to high demand, the number of coins currently in circulation is 129,545,137.245 billion. This was five months ago, in May 2021. This means that the cryptocurrency is not defined by economic fundamentals and has no future in this saturated space.
It is important to remember that investing and trading in cryptocurrency comes with significant risks. It can be volatile, which can have both good and negative sides. Trading Education encourages you to use this resource to learn more about stocks and crypto-assets. Before you invest, do more research on the potential value of an asset.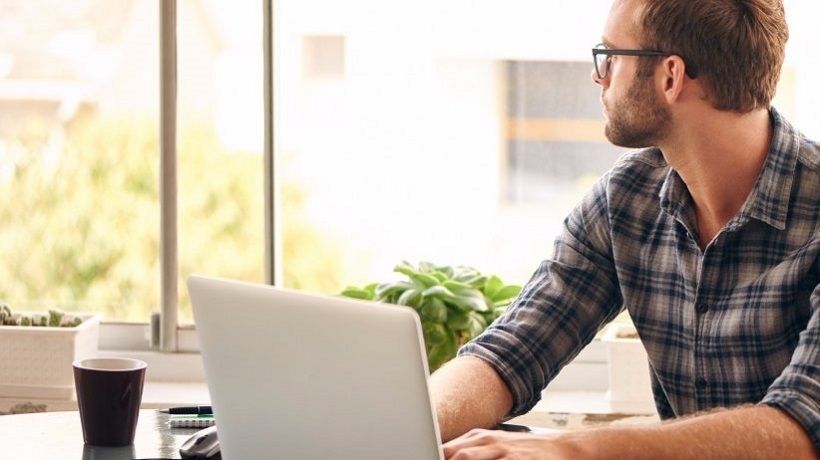 Do You Want to Invest In Dogecoin?
We consider Dogecoin to be the best cryptocurrency out of all the ones we have seen. Why? The community loves it. This makes it very difficult for it to be reduced in value.
We are trying to convey that it is the most stable cryptocurrency you can find now.
It is a great product that we love and have invested in quite a lot of it, especially considering the fact that more stores now accept it and its inclusion in Binance.
We recommend it as an investment but not as your main source of income. Instead, you can purchase DOGE to see if it grows.
You can make money by investing in real business opportunities. They are less volatile than cryptocurrencies.
Because it's all done online, digital real estate is our favorite method. You can target passive income and thousands each month.
It's very simple:
You can choose to focus on a specific niche such as ISO standards, tree trimming, or house remodeling.

Find small businesses and companies looking to establish an online presence.

To generate leads, offer to help them build their websites and rank them on Google.

You will be paid for each one based on the commission rates and the number of leads you generate.
The entire process requires more than simply knowing how to create sites using predesigned templates or options. Before you can rent them, you must first learn how to find clients.
This #1 training program will help you get the information you need.
The Local Lead Generation Process for Your Business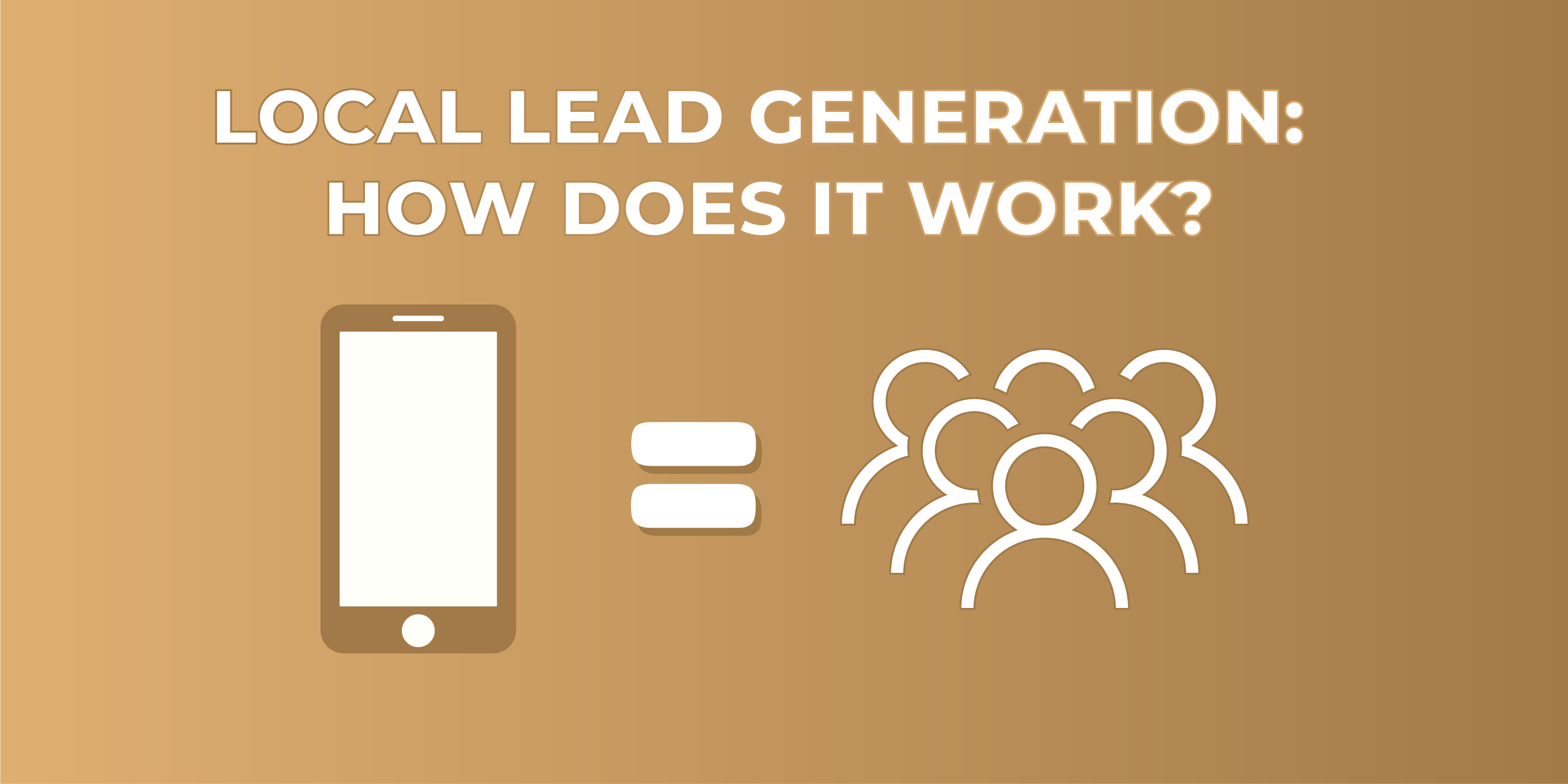 All right! So, everything is about building properties and generating leads. But how does the process actually take place? Are there other steps I need to know?
The steps I mention below are what students from our local lead generation program follow to generate leads for businesses like yourself. So I'll help you see what we do. And how if you join our program, you can simply generate leads for your own business (unless you want to start a side hustle and build a laptop lifestyle business).
Essentially, our lead generation can be divided into four steps:
The first is prospecting. You need to take the time to do market research on a niche (industry) and determine how many phone-driven businesses are there.
Keep in mind that this is local research as you need to know how many companies need leads. For example, you may search for "plumbing services Youngstown OH."
You will find dozens or even hundreds of businesses trying to get themselves in front of the customers by ranking on Map Listings, organic results, and even Ad.
The second step, building. When you find a niche (plumbing, tree services, a software company, real estate…), you will need to start building your digital properties. You don't need to be an expert in HTML or coding. It can be easy with the right tools.
The third step is now taking time to rank your lead gen website. With the site done, you need to work on SEO strategies and start dominating those Google search results. If you're new to SEO, it stands for Search Engine Optimization.
To keep it simple, it consists of the entire process of growing a company's visibility on search engines like Google and generating organic traffic. And remember this, local lead generation is part of the strategies.
Moving on to step four, once you rank the site, you will start getting your ROI and profits. You only need to rent it out to a local business interested in the leads the site generates. You can offer a couple of free leads to their move on with the actual pay per lead.
To review steps 1-4 above, I described it to a normal student who is building a lead gen business to help local service providers generate more calls. But replace the student with you as the business owner. And replace sending the leads to a business to simply siphoning the leads to your personal business.
By the way, fun fact, about 20% of our students in our local lead gen program are actually business owners who went through the program. And they use the skillsets we teach to generate leads for their own business.
An Example of Lead Generation: Home Advisor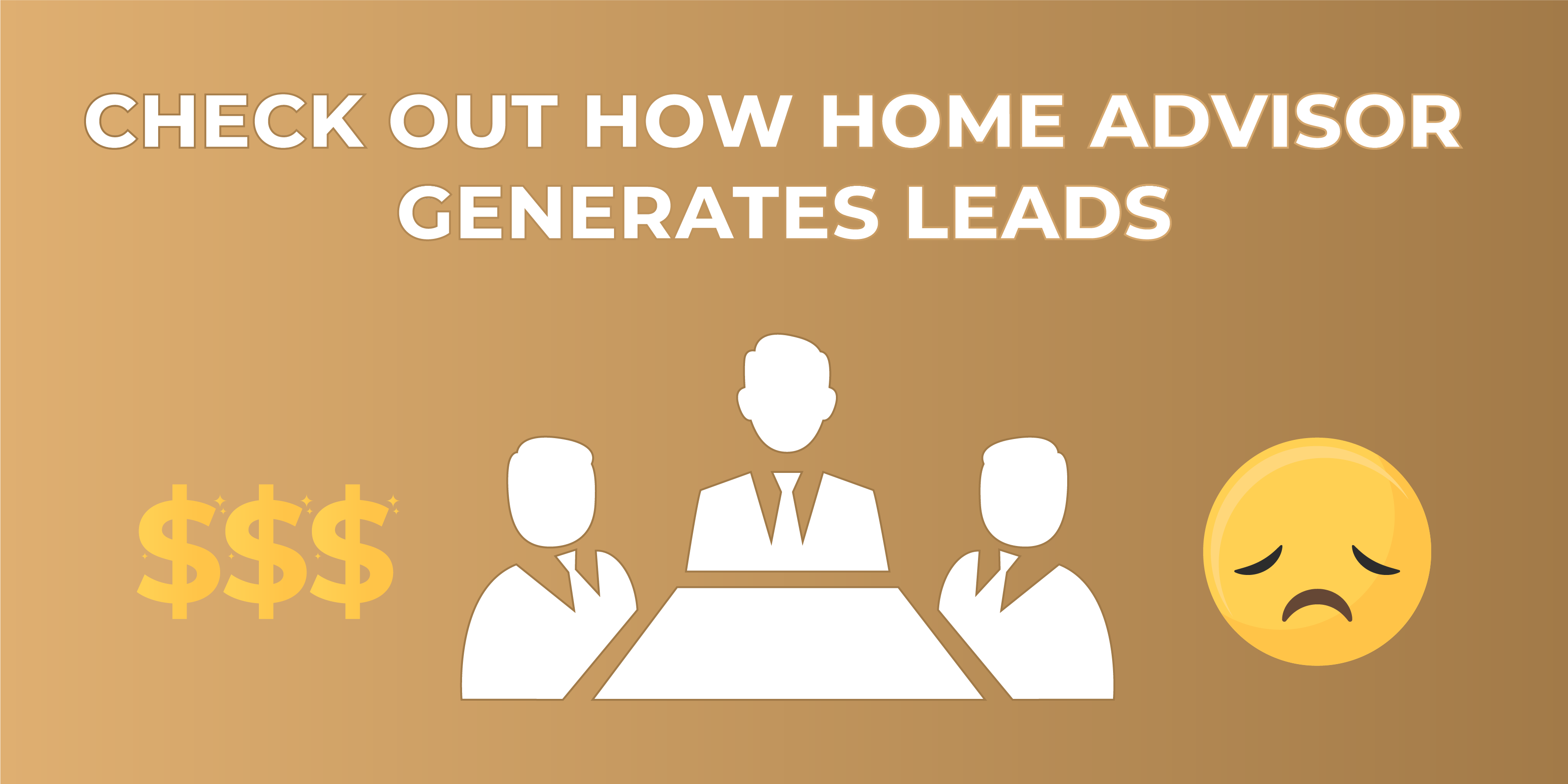 You must be thinking, "if lead generation sounds so good so far, how come I haven't seen any company?" That's the thing; there are many out there. You just don't know they are dedicated to it.
HomeAdvisor is one of the best examples you can find on the Internet as it is a top lead generation company that has spent millions building its brand but also earned even more zeros for this same reason.
They started small as everyone else but invested in building their brand awareness to make people who are looking for home services go to their website and find what they need. They are over 75% of people's first choice when they need those services.
If you don't get HomeAdvisor that much or need a refresh, users need to submit their information to request a service and get a professional or expert who can provide it.
HomeAdvisor's job is to share your information, which makes you a lead, with local companies so they can contact you and offer the service you're requesting. For sharing this lead information, HomeAdvisor gets paid by the companies. This happens for every single lead they send to multiple businesses.
Business owners who don't have marketing skills or don't even know how to have any online presence will always rely on those pages to list their services.  They will save time and effort, but companies like HomeAdvisor can make them spend lots of money as leads aren't exclusive (one lead is sent to multiple companies after all).
Using Facebook Ads aka Paid Ad Platforms: Do They Generate Leads?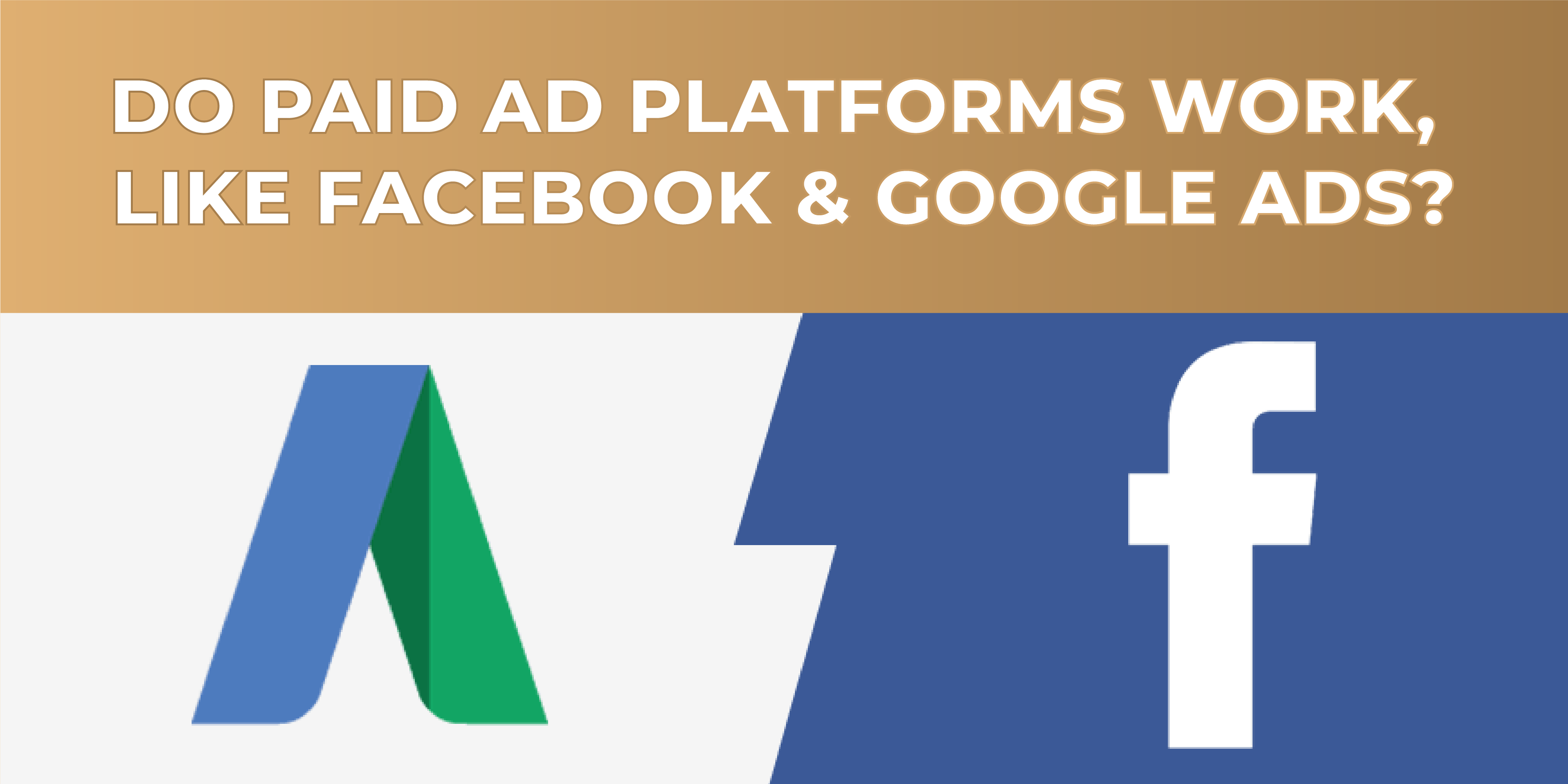 They DO generate leads. If not, no one would use them.
However, you need to remember two facts:
Paid ads or platforms can be expensive.

They don't generate "natural" leads.
Whenever someone sees or clicks in one of those ads, over 80% of them did it by accident or are trying to close/report it.
Why? Because they aren't looking for those services. At least not at the moment.
What those ads do instead is interrupt their time on the platforms. Users aren't there to find companies or businesses unless they are searching for a specific company's user, and for that, there's a search bar. This is why it is hard to convert them to actual customers who will show interest in the companies' services. Also, you're limited by a budget.
When using lead generation, everything is organic. You aren't forcing others to pay attention to your business but rather being there when they need you. This is why Google's organic traffic will always beat paid ads, and the reason companies continue investing in it, which is a lot cheaper as well.
What Is Local SEO?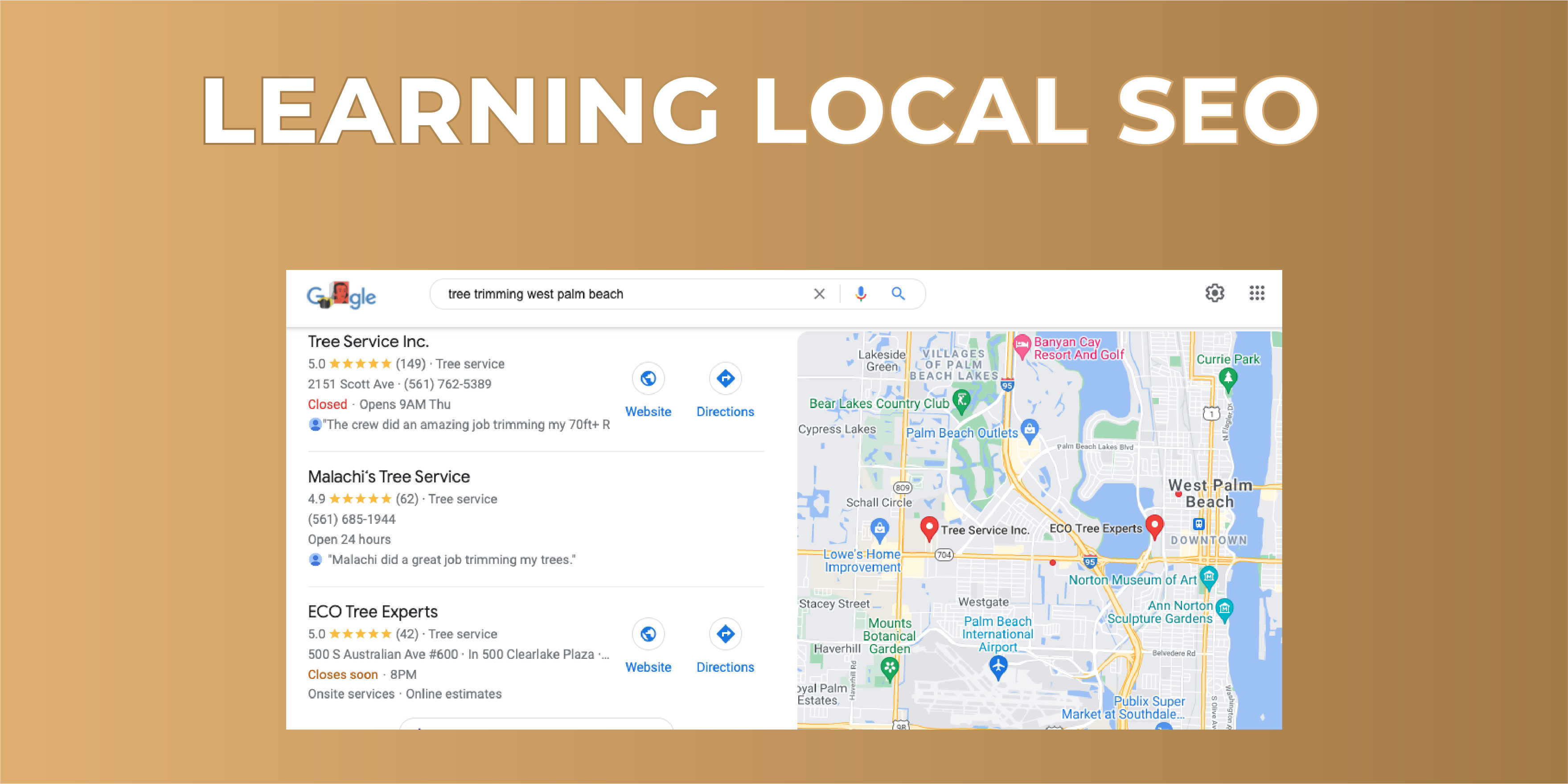 Don't worry… I didn't get it at first either. Following the short explanation, local SEO focuses on scaling businesses' visibility on search engines. However, this is only for those who serve their communities face-to-face.
What does this mean?
Experts and professionals like painters, plumbers, and dentists (but not only them) offer their services to their local customers. Why? Because they can't deliver them unless they are located in the same area of their customers.
To make sure those businesses get more leads, you need to rank them locally by claiming the business listing on Google to place them on Map Listings. Local SEO also involves online reviews, citation management, and how you manage your entire online presence in the local area.
If you are going to bet on lead gen, you need to adapt yourself to today's world: The Internet.
Keep in mind that although traditional channels and methods like billboards, warm calls, and pamphlets still work, they aren't part of your tools. Whenever someone needs a service, they go to Google and search for it.
"Dentist in Miami" or "plumbing services in Orlando," etc. And you can keep coming up with services or professionals people need and look for. Thus, you need to make sure you're using Google to get the companies in front of their clients.
Users will always click on the first search results (those near the top), and many of them will be either Ad links (people paid to place their websites there), Map Listing, and then you get websites. Almost all of them are your goal and where you should always aim to place yourself.
Can My Business Utilize a Local Lead Generation Strategy?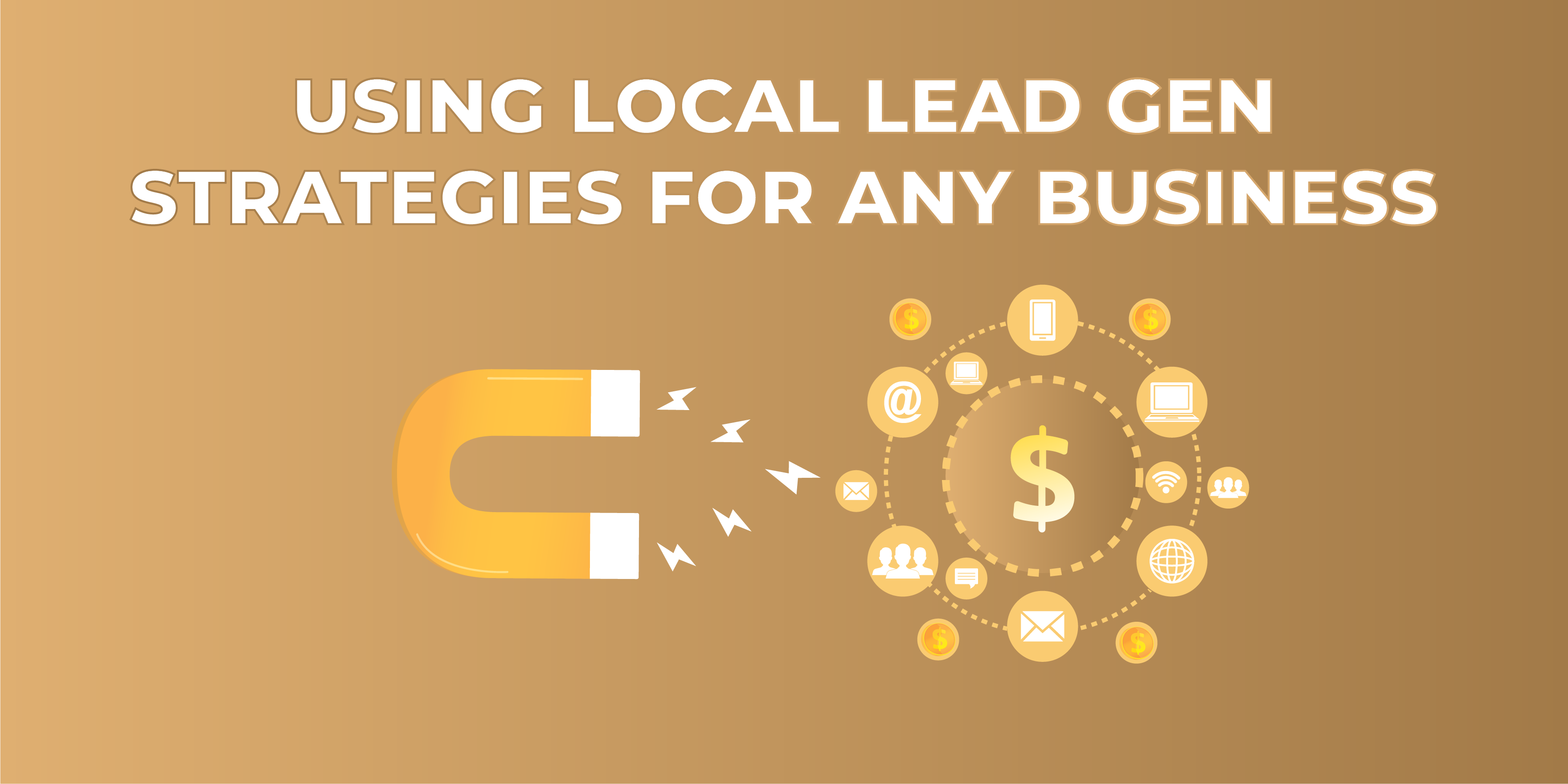 If you want customers, you better know you need it. Following the previous explanation, lead gen is all about placing businesses in front of their customers, choosing them over their competitors.
Put it simply – it's all about closing deals and having clients for those companies to make money. The main difference with the usual methods companies use for this is how lead generation approaches different channels to get them in the right place of the market to get customers.
Those channels are all focused on the Internet as most people are searching for products but also services across the net. The issue is that the Internet is way too broad, and businesses don't know how to place themselves. They usually try, but they get one common result: losing money and time.
How Powerful Are Organic Leads from Google?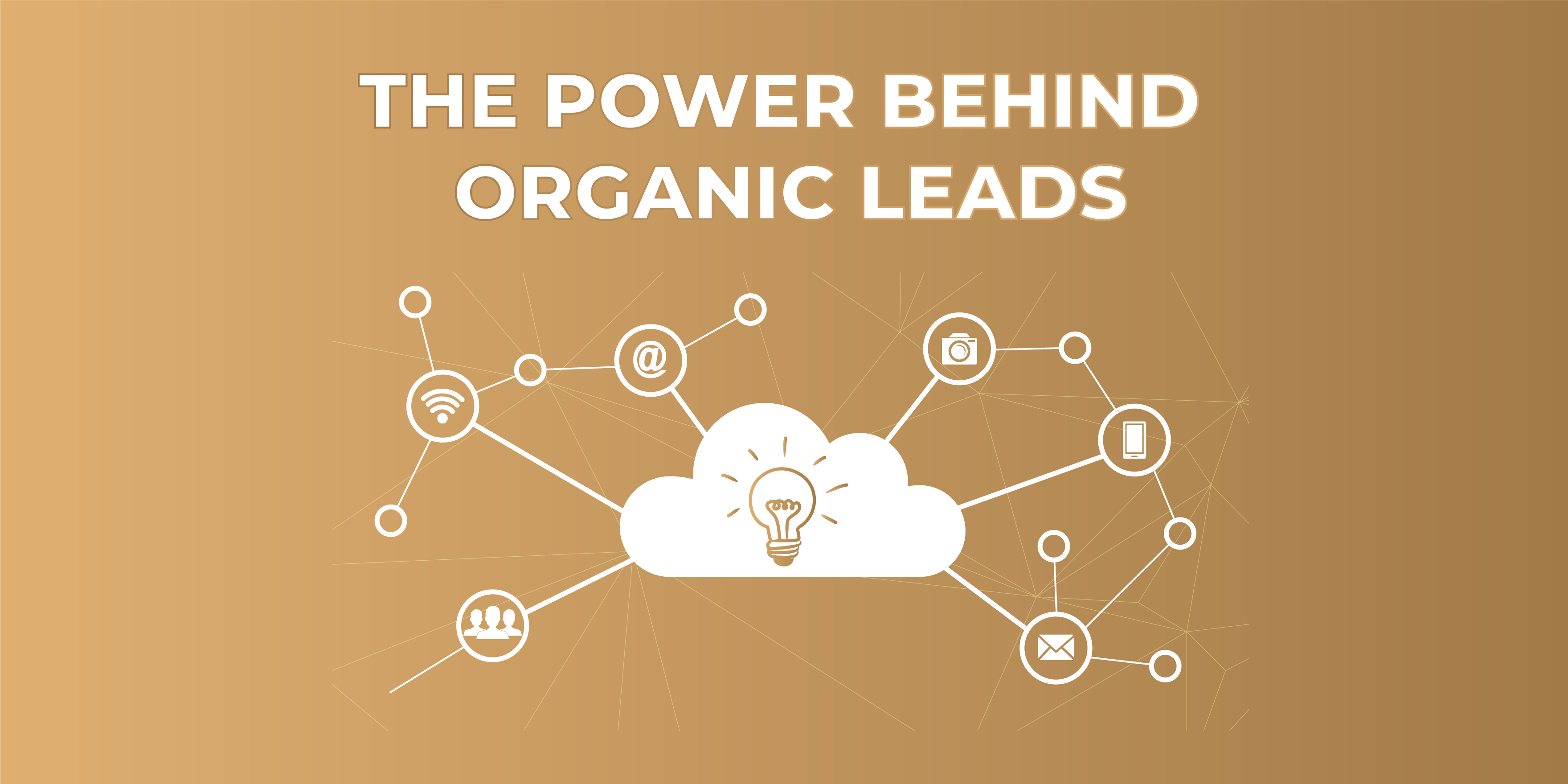 For companies looking for customers, it's everything. For you? Pretty much the same. When you build a business with digital properties, you get to make thousands of dollars a month.
This isn't a "get started today and get rich tomorrow" thing, but it is HIGHLY scalable, and ROI + positive results are guaranteed. Learning a fairly decent and very needed set of skills to create your digital properties and start ranking them on Google is required.
I have invested in several online businesses over the years, and if there's something uncertain, whether you will get your ROI or not, even more than the actual profit.
However, this business moved my earnings from five figures a year to a month in ONLY passive income while sitting comfortably at home.
On my laptop. Anywhere. Anytime.
You can look at one of the first sites I built back in 2016, and it continues making me over $1.000+ every month. The best part is that I don't need to touch it or the rest I've built over the years, just like this digital property.
What Makes Lead Generation SO Alluring?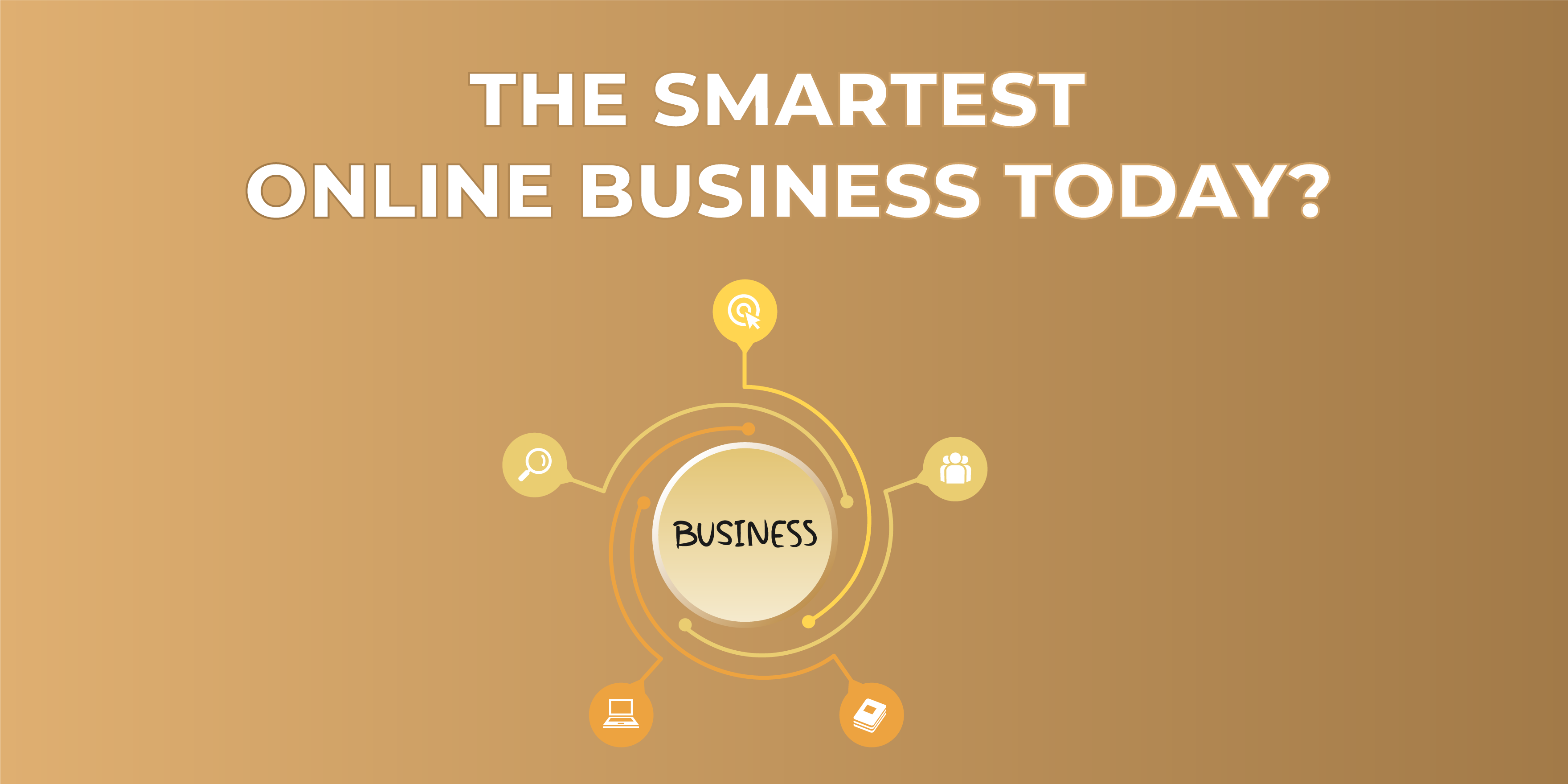 Here it goes: you can work from home.
The main issue with regular business opportunities is how much you need to invest in staff, equipment, or rent to have a place to sell your products or offer your services.
We all know the hassles of traditional businesses that involve regular expenses, which are extremely high.  Can you afford it? I don't think so, and even if you can, is it worth it? Now, it isn't only about the money. You also need to put in a lot of work, and it isn't only during the first couple of months or years. Usually, it is as long as you continue running it.
You can save yourself those headaches and bone-breaking tasks and expenses with lead gen since it is more about generating leads with digital channels—mainly websites.
Websites can be VERY cheap to build, and with many tools online, you get to do it in a couple of hours instead of days. Any virtual or digital business is scalable and won't need constant maintenance.
So, let's summarize this:
You save money in regular expenses with traditional and most online businesses as what you need is yourself and digital properties (websites).

You can bet on passive income.

 There's no need to hire more people to get started.

You can generate leads in multiple industries, which allows you to work on any niche you want.
How Can I Get Started in the Local Lead Generation Program?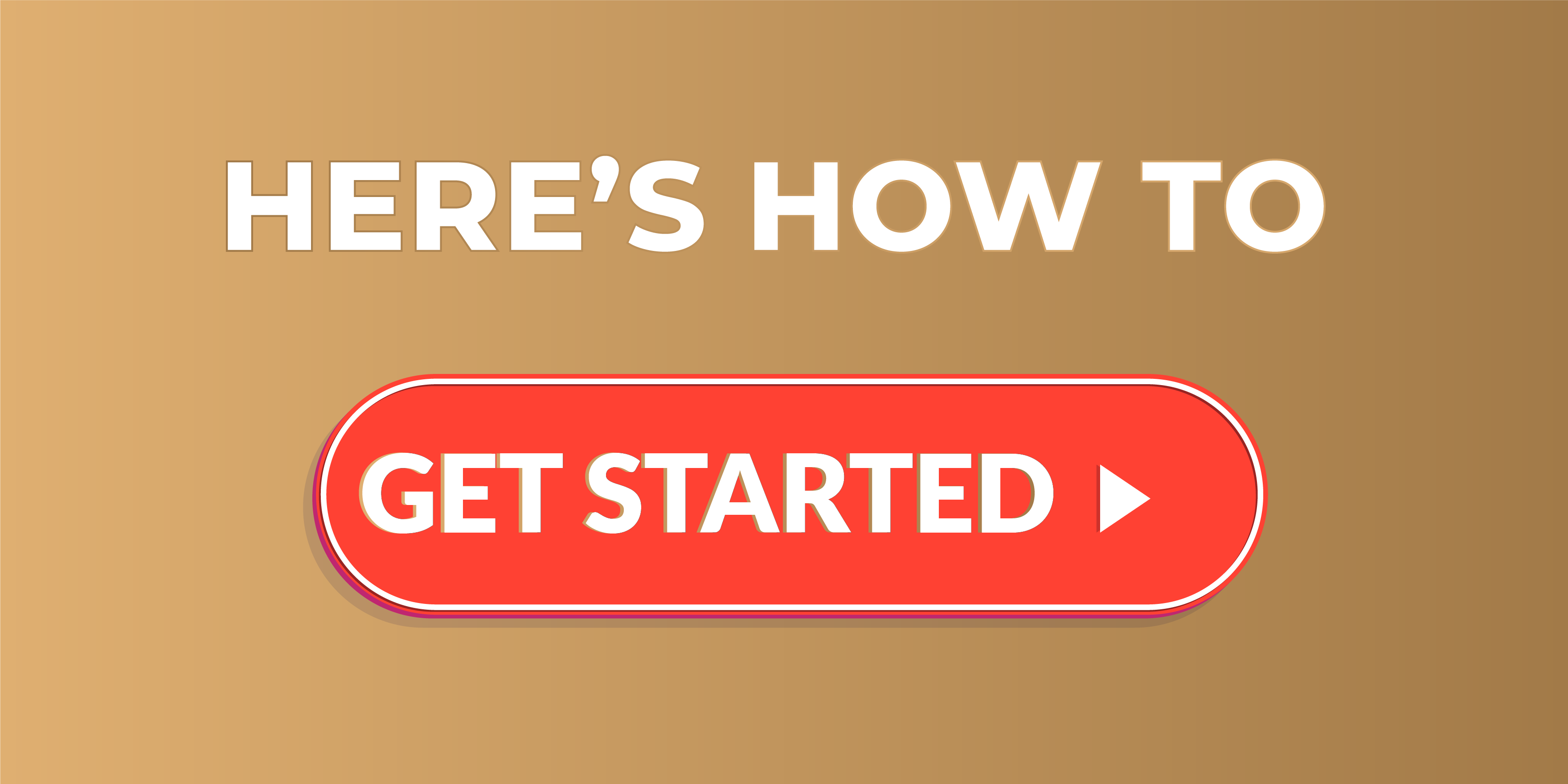 Anyone can start and learn. That's the beauty of this business model. I knew nothing about SEO, Map Listing, and everything I've mentioned so far. It is all about learning the skills, gaining experience, and deciding to take the step.
Remember that this business model will never get old as business owners are always looking for leads. They need to do business and scale their companies. Why not do the same while helping others and still making money?
You can start with this local lead generation course highly recommended for anyone wanting to grow in the business. It is a close training that will take you through each step and make sure you are able to get your ROI, profits and take control of your life.
You will be added to an incredible lead generation family ready to help you 24/7 when asking questions on the group. Anyone is welcome who's willing to put in the work. Click here to watch the lead gen webinar.